In this age of Social media, almost every kid turns out to be tech savvy. There are many debatable points to this factor, but however, parents are always worried about their child's safety. With all the kids having a mobile device with them all the time now, it would be a worrying factor for parents to look after the child's digital safety. In the era of cyberbullying and digital hazards, parents would like to ensure that the unseen world is not harming their kids in any way whatsoever. One better way to go with this is to have a tool to keep track of the kids' devices all the time and have control over all their activities. So, here is AirDroid Parental Control- An app you should know about.
There are many features, controls, and uses of this app. You can leverage it the most so that you can keep track of your kids and their activities. Let's explore all the numerous features and possibilities of this app.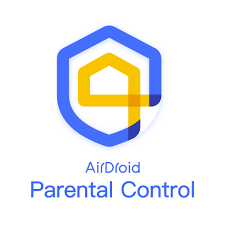 What is AirDroid?
AirDroid Parental Control is a feature-rich software tool that allows parents to remotely manage and keep an eye on their children's Mobile devices. This remote control and management features of the software allow the parents to take control and track all the child's digital activities and also ensure safety through this supervision.
Parents have to download the AirDroid Parental Control app on their own devices and the AirDroid Kids app on the devices of their children in order to track and take control. Users can add as many devices as they want to track and ensure the safety of multiple children. This will be related to their subscription plan pricing. This entire signing up and setting up procedure takes less than 15 minutes or so. Once finished, you don't have to worry about asking for the child's device.
Let's now look at this easy and instant setup of the app.
Setting Up AirDroid Parental Control
The apps for parents and children on Airdroid are AirDroid Parental Control and AirDroid Kids, respectively.
Visit AirDroid Parental Control on your phone and download the parent end-up for the respective system, according to compatibility.
Go to the registration page to establish an account. Making an account in the AirDroid Parental Control app doesn't require you to make an upfront payment right away, unlike many other software services.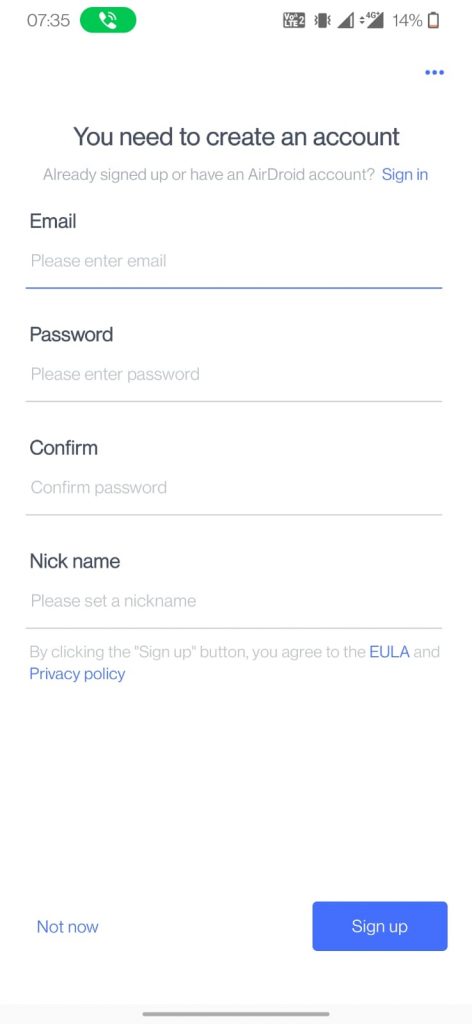 Upon the supervision page, go to your child's phone and set it up. Open the link or URL that you see on the supervision screen in the browser on your child's phone. The process of downloading and installing AirDroid Kids can then start.
Then on to the set-up page, where you will have to configure and give access to all the required permissions to the device.
Later, you will be guided to the binding screen. You will be connected to the child's device when entering the binding code. You can now handle and control it without any problems. In case you were curious, children cannot view the app that has been downloaded to their phones. This shall stay anonymous in their device.
Features of AirDroid Parental Control
1# Alerts & Emergencies
You can track the child's real-time digital metrics and be aware of their emergencies.When your child's phone has degraded battery percentage, goes offline for an unusually extended period of time, installs new apps, etc., you may sync signals and alerts, or get notifications instantly. This safety is ensured through many more great features on the app, as you will read ahead.
2# Remote Monitoring through Audio & Video
There are 2 methods of going along with monitoring. The first is to have a remote camera and one-way audio. By enabling the camera and audio on the kid's phone, you can quickly see the surroundings and hear the sounds to ensure the child is sound and secure. The second enables you to view the child's device's current screen through screen mirroring. You can leverage these modern audio-visual features to make sure that the child is in the right environment digitally and physically. This shall give a live guarantee to you as parents.
3# Track online activity
Track online activity. You can keep a track of your child's screen time, and app usage, take a look at their most-used apps, and their frequencies and monitor other activities that they perform digitally as well.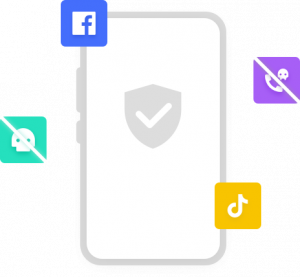 4# Nurturing Digital Etiquette
It is important for the children to stay independent of any form of digital distractions. Because once they fall into the trap of digital dopamine, there is going to be a hard way out. Ensuring that the kids don't completely depend on digital devices and apps, and stay healthy and safe is an easy task with this software. Nurturing good digital etiquette will ensure that the kids will build good digital habits that keep them healthy and safe from all sorts of distractions or unwanted scenarios. These will positively affect the child's mentality and health as well, in turn leading to a good life ahead.
5# Real-time Location Observance
If your child is going to the same school or bus stop by themselves every day, you can set up pinpoints on those locations to ensure that the kids are arriving and departing from that area. This will be done by sending alerts to your device, once the kid reaches or crosses those pointed or specified geographical areas. Even location history capability is included in the app, allowing you to look back and see where your kids have been in the past.
6# Monitoring day-to-day Utilization
As we already know, in this age of digitalization and social media, it is almost impossible for kids to stay away from their phones. They always keep it close to them and keep using it very frequently. The app allows parents to monitor daily usage and utilization so that they can keep a check on how much time the kids are truly spending on their phones and media. This even includes tracking usage times of each app on the phone, thus giving an overall digital utilization report.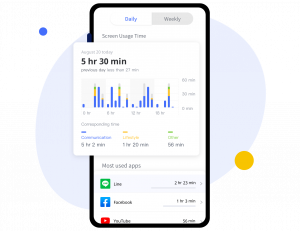 7# Synchronized App Notifications
With respect to apps and notifications, the parent would seamlessly get the notification synced on their device. This will happen without any delay or dependency. This will help you make sure that your child is not being subjected to any digital threats. Thus avoiding hazardous situations or cyberbullies. It is a very useful feature in this age of dynamic and unpredictable environments digitally.
There are many more great features like the ones mentioned above. The above-mentioned would cover the most predominant or significant functionality of the AirDroid Parental Control App.
There is a very less number of apps like this on the market. This is available for tracking and monitoring child's activity. Ensuring their safety, syncing notifications and signals, and providing emergency signals whenever needed will become seamless. This is also available at an affordable pricing. And ensures your child's safety digitally and in some ways physically as well. The annual pricing is available at around 60 dollars, which comes to less than 4.8 dollars per month. This is the one-stop solution application that makes sure your child is safe and sound, without any worries.
The above-discussed points will inform you enough about everything you need to know about AirDroid Parental Control.