In celebration of Data Privacy Day, Apple revealed a new array of educational resources. The purpose of this is to help users take control of their data. As threats to the privacy and security of personal information are rising, Apple has launched a new Today at Apple session, "Taking Charge of Your Privacy on iPhone". It will explore features like Mail Privacy Protection, Safety Checks, Location Services, and passkeys. Furthermore, Apple has partnered with Apple TV+ Ted Lasso star Nick Mohammed in "A Day in the Life of an Average Person's Data" to drive more awareness.
Apple has long been a leader in promoting and protecting user privacy. The measures they took, such as App Tracking Transparency and Privacy Nutrition Labels, give users more knowledge and control over how their data is in use. With these features, Apple is making sure that individual data privacy remains a fundamental human right. Apple also wants to ensure that users have the education and understanding to make informed decisions about their data.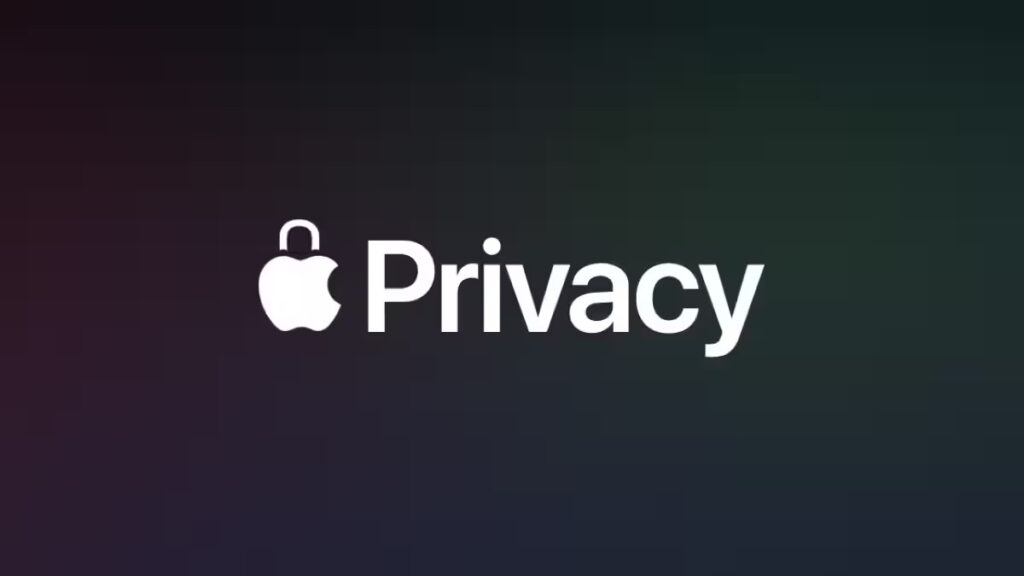 #1. Privacy Protection for Users with Apple
The new Today at Apple session, "Taking Charge of Your Privacy on iPhone." It will explore features that enable users to customize their privacy preferences. This session will start on Saturday, January 28. And provide users with the knowledge and power to customize their privacy settings on their iPhones.
Apple's new 30-minute creative sessions are designed to provide customers with guidance. So, they can make the most of their Apple products. Further, these free sessions are available at all Apple Store locations around the world. And now customers can even book them as group bookings for their organization, class, or group.
The session will focus on the different features of an Apple iPhone. Such as Mail Privacy Protection, Safety Checks, and Location Services, which can help protect user privacy. Each feature offers users different settings and customization options, tailored to their individual needs.
Also Read: Major League Soccer and Apple Announce the Broadcasters for the MLS Season Pass
#2. Mail Privacy Protection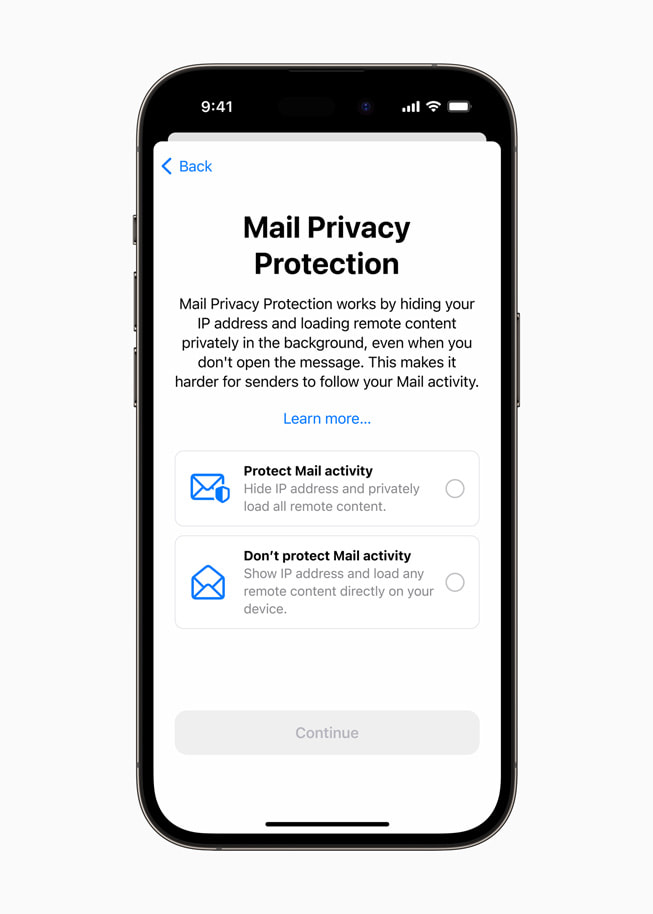 Mail Privacy Protection is a feature that provides users with an extra layer of security to protect their emails from being accessed by third parties. It offers them the ability to control who can view their emails. Also, give control over how long their emails can be stored on the server.
Also Read: Beware! Your Computer Might have Bad Rabbit Ransomware
#3. Safety Check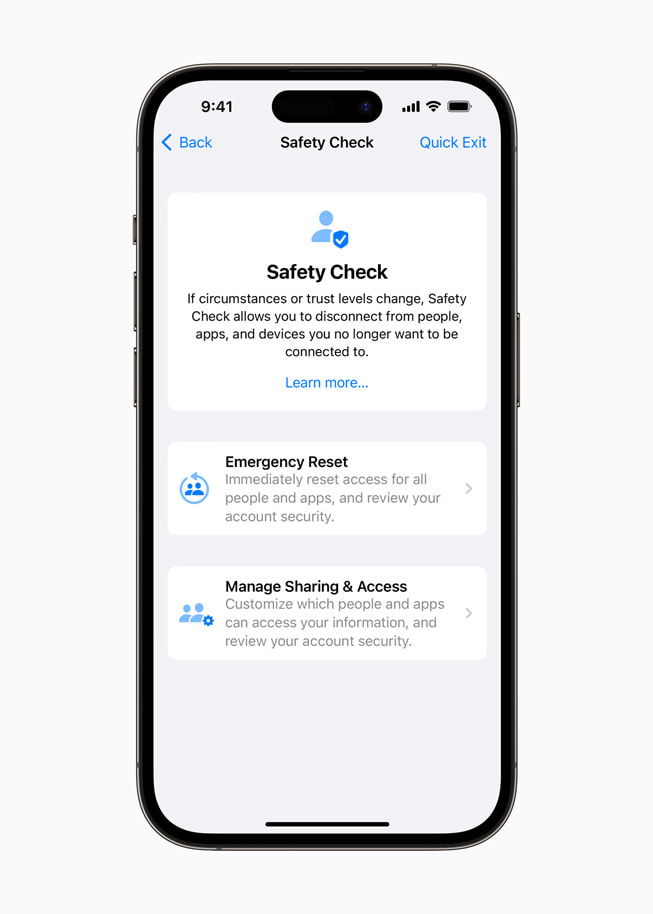 Safety Check is another feature that will be discussed in this session. This allows users to check for potential security risks on their iPhones and make sure the device is running securely and safely.
Also Read: Microsoft Begins Rolling Out Tabs in Notepad for Windows 11
#4.Location Services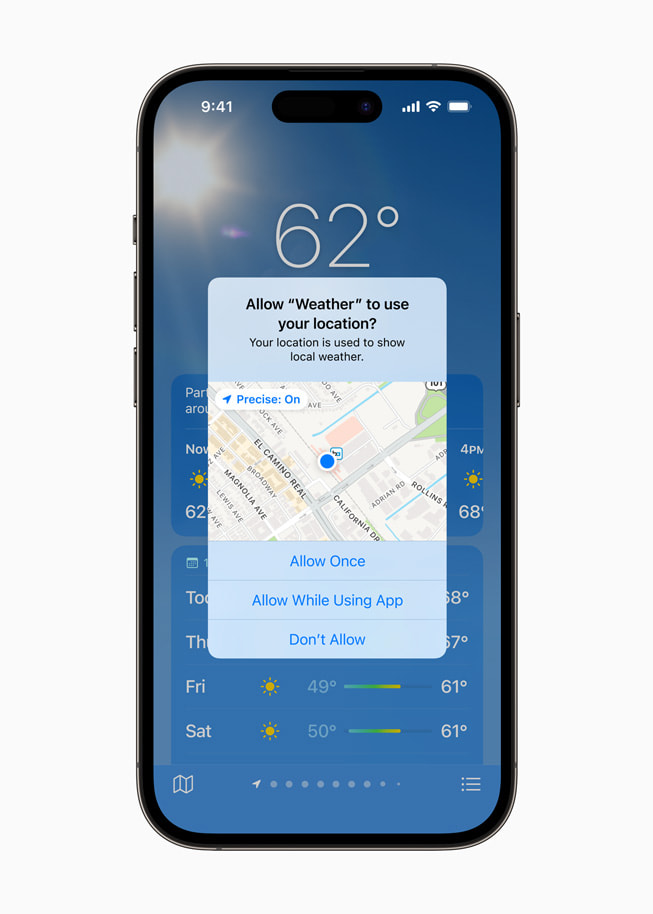 Location Services are the last privacy feature discussed in the session. It provides users with the ability to control their location data and keep it private. They can also choose which apps have access to their location and adjust their settings accordingly.
The "Taking Charge of Your Privacy on iPhone" session will be an invaluable resource for Apple iPhone users. It will enable them to better understand the various privacy features available and how to customize them to their individual needs. Lastly, by understanding and knowing how to use these features, users can protect their privacy and feel more secure.
In addition to that, Tracey Hannelly, Apple's senior director of Retail Engagement and Marketing, "We established Today at Apple to inspire creativity and help our customers get the most out of their Apple products and features." "As we commemorate Data Privacy Day, we're excited to provide this new Today at Apple session to help our customers learn more about our industry-leading privacy features."
Also Read: Why Investors Are Excited About ChatGPT and AI
#5.Building Privacy from the Ground Up
Privacy is paramount to Apple and is the priority of all its products and services. This is why they have included innovative privacy technologies into every product and service they create, designed to minimize the user data accessible to anyone.
Safari throws trackers off their user's trails meaning their internet activity remains private. The Health app also keeps user records private. Moreover, Siri is more into comprehending what the user needs rather than learning who they are. These are only a few of the numerous privacy features that Apple has embedded into the foundation of every product and service. Besides, this is a strong commitment to privacy that Apple has made, as users should be able to trust that their data remains private and secure. Through these advanced technologies, Apple has created an environment of trust and protection that users can rely on.
Apple remains committed to protecting the privacy and security of its users' data. To demonstrate this, the company recently released a whimsical short film, "A Day in the Life of an Average Person's Data." The film follows Ted Lasso star Nick Mohammed as he goes about his daily life. Further, it illustrates how bad actors can misuse data, and how Apple works to keep users' personal information secure.
Also Read: Apple Launched New Mac Mini With M2 and M2 Pro
#6.Criticising Apple's Privacy Practices
This comes after two iOS experts and developers criticized Apple's security protocols in November. Apple's tracking of users' activity on the Apple App Store has come under fire recently. As two iOS developers and researchers challenging the company's security practices. Moreover, the researchers, Mysk, allege that Apple uses a 'Directory Services Identifier' or DSID to collect user data from the App Store. Contrary to Apple's own Device Analytics and Privacy forum statement that they do not collect information that identifies individuals.
According to Mysk, the DSID contains details of a user's behavior. Whilst browsing the App Store, such as the apps they view and the actions they take. Moreover, this data link to the user's name, email, and any other data associated with the iCloud account. It means that it cannot hide from Apple. The research team demonstrated the extensive details that the App Store sends to Apple in a video, and concluded that users have no control over how their data is used.
Also Read: iOS 17- All About Release Date, New Features, Supported Devices
Final Verdict
Apple has always been an industry leader when it comes to user privacy. With their commitment to transparency and control, they ensure users have the knowledge and tools to protect their data. Their operating systems include powerful privacy controls and features to help users take full advantage of them. On Data Privacy Day, Apple teams are taking steps to further this work and ensure users continue to have the choice and control over their personal information. By continuing to innovate and promote privacy protection, Apple shows its commitment to protecting every user's data.