Apple's iOS is one of the most popular mobile operating systems in the world, and with every new release, it brings a host of new features and improvements to the user experience. The release of iOS 17, the newest version of the operating system, is anticipated by Apple consumers around the world. This article will tell you all you need to know about iOS 17, the most recent upgrade to Apple's mobile operating system, and whether you use an iPhone or an iPad.
iOS 17 announcement date and release date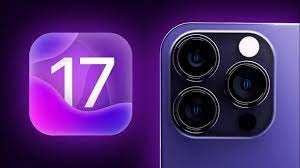 Apple has a long-standing tradition of announcing and releasing major updates to its iOS operating system every year. The announcement of these updates is typically made during the Worldwide Developers Conference (WWDC).
It is expected that the company will announce iOS 17 at WWDC 2023, which is likely to be held in June 2023. After the announcement, beta versions of iOS 17 will be available for developers and beta testers to try out. The public rollout of iOS 17 is expected to be in September 2023, alongside the release of the latest iPhone series, which is speculated to be iPhone 15. But all these are just speculations, and no official release date has been announced.
iOS 17 Eligible Devices
Many consumers are curious to know if their device will be compatible with iOS 17 as the release date of the operating system draws near. In order for you to know if your smartphone will be able to benefit from the new features and enhancements that iOS 17 has to offer, following is the list of all the devices that will be eligible for the iOS 17 upgrade:
iPhone 14
iPhone 14 Plus
iPhone 14 Pro
iPhone 14 Pro Max
iPhone 13 Mini
iPhone 13
iPhone 13 Pro
iPhone 13 Pro Max
iPhone 12 Mini
iPhone 12
iPhone 12 Pro
iPhone 12 Pro Max
iPhone 11
iPhone 11 Pro
iPhone 11 Pro Max
iPhone Xs
iPhone Xs Max
iPhone XR
iPhone X
iPhone SE (3rd generation)
iPhone SE (2nd generation)
Apple typically offers software updates for gadgets that are under five years old. The iOS 16 update for the iPhone 8 and iPhone 8 Plus was just released, however because they were released in 2017, it's unlikely that they will be able to upgrade to iOS 17.
All other iPhone models introduced before the iPhone 8 series will not qualify for the iOS 17 update, just as they did not qualify for iOS 16. This applies to devices like the iPhone 7 and prior.
iOS 17 new features and expectations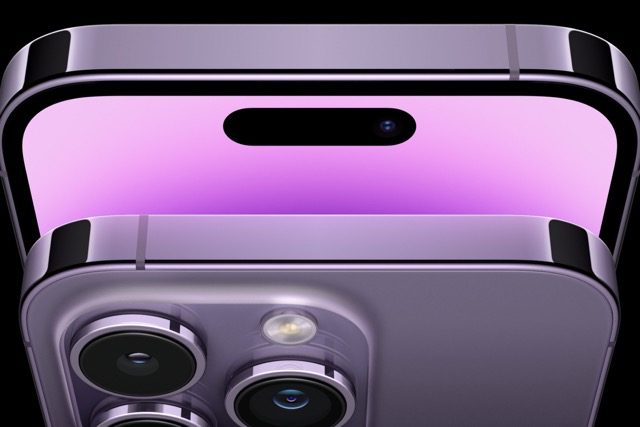 Apple is known for its ability to evolve and adapt to the changing needs of its customers. This has been evident in recent years, with the company incorporating more customer-requested features in its updates. For example, the iOS 16 update introduced a variety of lock screen customizations and widget support, and the always on display feature was introduced with the iPhone 14 lineup and further improved with the iOS 16.2 update.
With that in mind, it is expected that the upcoming iOS 17 update will continue this trend and bring even more requested features and improvements for its users. While we don't know for sure what the update will include, but it's exciting to see what new features and improvements will be added to the iOS operating system.
Some of the most highly anticipated features include:
1. Call Recording:
This is one of the most requested features by iPhone users, and it has been available on Android devices for almost a decade. With iOS 17, it is highly likely that Apple will finally introduce this feature, allowing users to record phone calls.
This feature will allow users to record both incoming and outgoing calls, making it easier for them to keep a record of important conversations. The call recording feature will also be fully integrated into the Phone app, making it easy for users to access and manage their recorded calls. Additionally, the feature will be compliant with local and regional regulations, ensuring that users are only able to record calls in areas where it is legal to do so. With the call recording feature in iOS 17, users will have a powerful new tool at their disposal for recording and preserving important conversations.
2. Improved Notifications:
The current system for reading and managing notifications on iOS can be messy, particularly on the lock screen. With iOS 17, it is expected that Apple will take steps to improve this experience, making it more convenient for users.
It is expected that the new notification center will allow users to see all their notifications in one place, grouped by app and arranged chronologically. Users will also customize how their notifications are presented, such as setting them to be delivered quietly or turning off notifications for specific apps. Additionally, notifications would be able support interactive elements such as quick reply and quick actions, allowing users to take action directly from the notification without having to open the app.
3. Dual Apps:
App cloning is a useful tool that allows users to create clones of applications, such as WhatsApp, so that they can access multiple accounts. With iOS 17, it is expected that Apple will introduce this feature, making it easier for users to manage multiple accounts.
This feature allows users to have two separate instances of an app on their device, each with its own data and settings. This can be useful for individuals who want to use different accounts for the same app, such as having separate work and personal accounts on messaging apps. Dual apps can also be useful for parents who want to give their children access to apps without giving them access to their personal information.
4. Split Screen:
This is one of the most important features of multitasking, allowing users to view two apps at once, which can be a huge time saver.
This allows users to multitask more effectively, by having two apps open and visible at the same time. To activate split screen, users can swipe up from the bottom of the screen to bring up the app switcher and then drag one app to the top of the screen. Users can also use the split screen to drag and drop text, images, and files between apps, making it easier to move information between different apps. Users can also adjust the app size by dragging the divider line.
5. Interactive widgets:
Widgets are designed to make information available at a glance, eliminating the need to launch an application every time you want to check something basic. With iOS 17, it is expected that Apple will introduce interactive widgets that will allow users to perform more complex tasks directly from the widgets.
Widgets can be added to the home screen by long-pressing on an empty area and selecting the '+' button. These widgets can display various information such as weather, news, calendar events, and more. Users can also customize the size and position of the widgets on the home screen. With interactive widgets, users can perform actions such as play music, mark a to-do as complete, or view the latest headlines, all without having to open the app.
6. iMessage Revamp:
According to leaks, Apple will be revamping iMessage with iOS 17, introducing new features such as an improved iMessage Home Screen, AR chat features, Chat Rooms, Stickers, and more.
7. Third-Party App Store:
According to reports, Apple may allow users to install applications from third-party app stores in iOS 17, this is in compliance with EU laws.
Conclusion
Overall, iOS 17 promises to bring a fresh and improved user experience to Apple devices. We can expect more information about the release date and new features as the official announcement gets closer.