With an unexpected appearance at the 2022 BET Awards on Sunday. Kanye West ended his hiatus and gave Sean "Diddy" Combs a Lifetime Achievement Award.
The 45-year-old rapper from "Stronger" startled the crowd when he entered the stage wearing a mask. Sunglasses, and a hat that entirely hid his face.
West referred to Diddy, 52, as a "king" and said that over the years, he had sought "guidance" from him. Diddy founded Bad Boy Records.
Further..
"He inspires so many of my choices, so many of my life choices. My wife['s] choices," the fashion designer remarked, notably continuing to refer to Kim Kardashian as his wife despite being legally unmarried since their divorce was finalised in March. "Puff, thanks for that."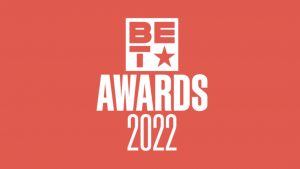 In response to his "little hiatus," saying, "I said, 'I just want to declare myself legally dead for a year. I just want to be off the grid.' Puff is pretty persistent, but I had to think, bro, it's like, people get amnesia.
He continued, "Like, I should never have Puff have to ever call more than one time,". Any of us in this room needs to jump and be there if Puff ever needs us. This man smashed down numerous doors so that we may stand and has endured many hardships. He dismantled a lot of doors of classism, taste, and swag.
Before the two of them hugged, West referred to Diddy as his "brother."
Since barring from singing at the Grammy Awards in April. The Yeezy founder's address was his first appearance on an awards programme.
West miss the event because he prevents from taking the stage because of his "concerning online behaviour." West nomination is for five Grammys already.
The choice was made shortly after Trevor Noah was racially slurred by the "Gold Digger" rapper in a since-deleted Instagram post.
Following this, West's account was removed from the platform for 24 hours due to a violation of hate speech. Bullying, and harassment standards.
Ye and Noah, the host of "The Daily Show," have been at odds since Noah accused Ye of "harassing" Kardashian, 41. Online.
Regarding West's repeated criticisms of the "Kardashians" actress and her boyfriend, Pete Davidson. Noah said on his show in March: "What we're seeing is one of the most powerful, one of the richest women in the world. Unable to get her ex to stop texting her, to stop chasing after her, to stop harassing her."
However, Noah writes, "I said counsel Kanye not cancel Kanye," after West's Grammys performance postpone the following month.
Also Read: BET Awards 2022: Full Winners List