Doctor Strange is one of the best series and amazing works of Marvel Studios. Doctor Strange is basically an American Superhero Movie that is produced by Marvel Studios and is distributed by Walt Disney Studios Motion Pictures. The director of the movie is Scott Derrickson and it is written by Scott Derrickson, Jon Spaihts, and C. Robert Cargill. The lead actor who has acted as Doctore strange is Benedict Cumberbatch as neurosurgeon Stephen Strange.
Doctor Strange's movie is based on the supernatural, astral projection, and self-healing soul-power. In the journey of spiritual and physical healing, a neurosurgeon is drawn into the world of mystic art. The storyline of the movie Doctor Strange is about the story of a neurosurgeon Doctor Stephen Strange, who changes after a massive car accident. As he wanted to get cured of this accident, he puts all his ego aside and learns more about the secret of a hidden world of mysticism and another dimension.
He gets desperate to find a cure, this will lead him to visit a temple in which he meets up with a  mystic known as The Ancient One. At first, he only trains his mind and the soul, and then later he realizes all the power of his psyche. From this one by one, the film series of the Doctore strange got released. The recent one was Doctor Strange in the Multiverse of Madness, which is another masterpiece from Marvel Studios.
Also Read: Doctor Strange In The Multiverse Of Madness
So are you thinking or in doubt that should you watch Doctor Strange and want some review of it. Look out here are some reasons why it is worth watching.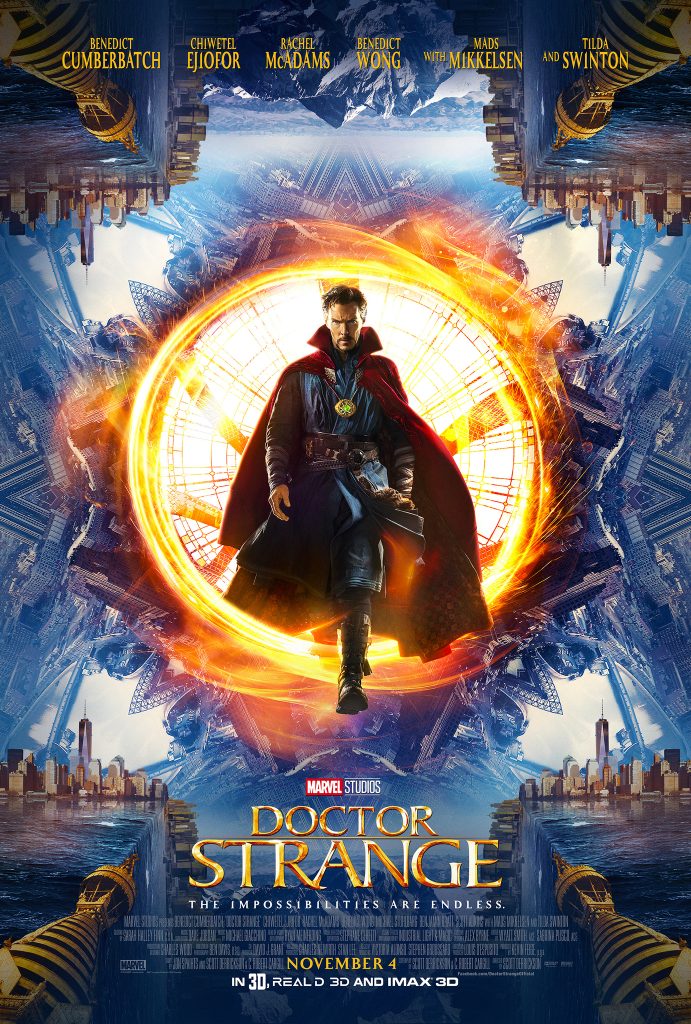 Some reasons why Doctor strange is worth watching:
Now will see why Doctor Strange is so popular and why is it worth watching it.
1# Direction:
The first thing to appreciate is the Direction. Director Scott Derrickson is the best among all and he is known for his best horror series Sinister. In Doctor Strange, he has bought some Supernatural elements in the movie and balances all those elements with the Superhero. His idea in the movie is mind-blowing and introduces a new super character to the Marvel universe. He also shows up another universe with an astral projection that no one would have seen before.
2# The Humour :
Another major reason why Doctor Strange is worth watching is the humor. Who will not love a combination of a superhero, comedy, and some supernatural elements? Doctor strange portrays everything going on in his life in a very joyful and comedic way. Also, Good humor always comes from good scripting. Swinton and Chiwetel Ejiofor, the scripters have done excellent work. While scripting it there are some visual aids that have good humor but while they are writing it seems to be foolish. So scripting is not that easy in that way.
Also Read: How To Watch Twilight Movies In Order
3# Cast:
Benedict Cumberbatch, the lead and has done the role of Doctor Strange in the movie. His performance and acting amazed everyone. He has a supporting actor, who makes laughs and also is serious at the same time in situations where you need to be serious. Tilda Swinton played the role of an ancient mystic. The cast of this movie is mind-blowing and people will love it.
4# The Special Effects:
The time astral projections are executed on-screen and Benedict Cumberbatch is transported into space. It is a breathtaking excursion that is flawlessly and successfully delivered. effects on the movie will take you to the next level which usually people like it. There are so much of visual effects which we cannot even imagine.
Doctor Strange movie series is one of the masterpieces of the Marvel Studios which you cannot miss to watch. There are so many things we can learn from the movie. Starting just from the car accident incident to doctor strange in the Multiverse of Madness. It is totally worth watching the movie series and I bet you that you will never regret watching it.
Conclusion:
I hope you really enjoy reading this article. I would love to suggest you watch the Doctor Strange movie series as it will attract people and you will get involved in them so much. So, hope this article is given some review and information regarding Doctor Strange of the Marvel Studios.