As June 2023 is rapidly approaching, movie enthusiasts and Netflix subscribers eagerly anticipate the arrival of a captivating lineup of films on the popular streaming platform. This month promises an array of favorably foreseen movies that are set to intrigue audiences and deliver hours of entertainment. Besides that, from thrilling action flicks to comforting dramas and engrossing mysteries, Netflix has hovered to offer a diverse range of cinematic experiences.
In this post, we have gathered the list of the 10 Awaited movies to watch on Netflix this June 2023 to equip you all with an exciting selection of films to indulge in from the convenience of your own homes, so, without further ado, let's dive in.
What Are The 10 Awaited Movies to Watch on Netflix this June 2023?
#1. Extraction 2 (2023)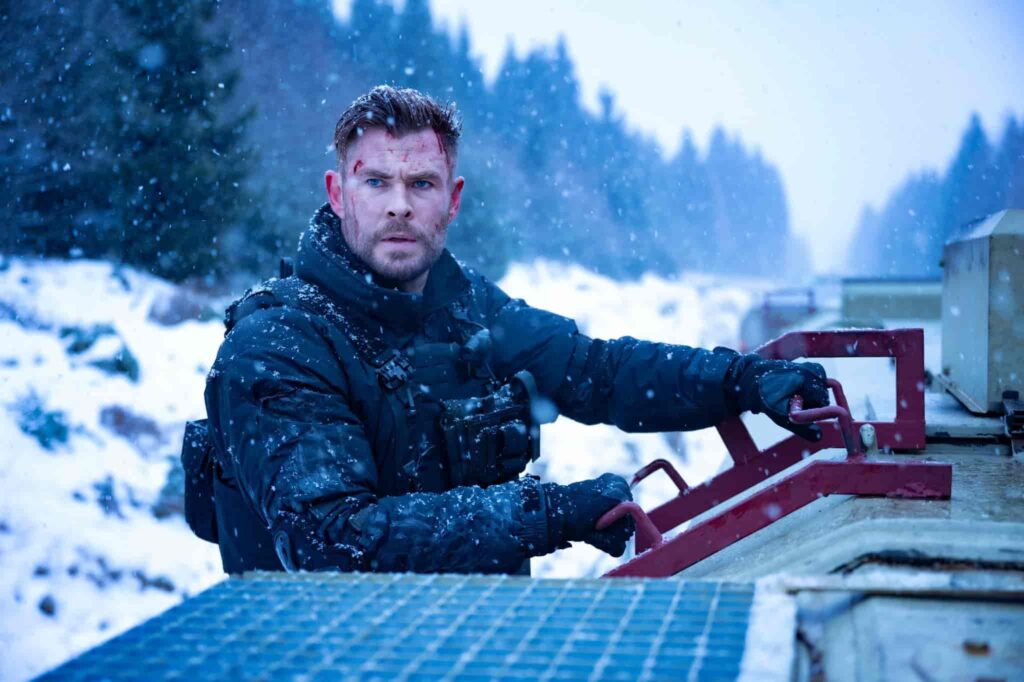 Availability: 16th June
Extraction 2 is the highly anticipated sequel to Netflix's compelling original film. The film set the stage for an exhilarating continuation of the action franchise starring Chris Hemsworth. In Extraction, Hemsworth portrays Tyler, a proficient mercenary authorized with the dangerous mission of rescuing and safeguarding the son of a notorious crime lord. In the climactic final battle, Tyler valiantly sacrifices himself, enduring multiple life-threatening wounds and tumbling into the deepness of the water below a bridge. Nonetheless, in the movie's ending scene, a figure, blurred and mysterious, silently monitors as Ovi swims, hinting at a captivating twist in the tale.
Also Read- 10 Russian Dramas To Watch On Netflix In May 2023
#2. A Beautiful Life (2023)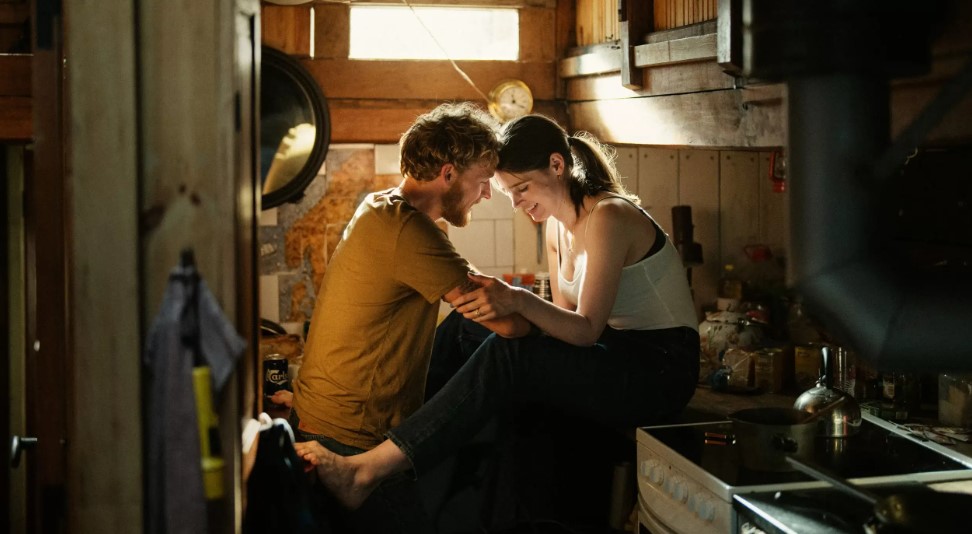 Availability: 1st June
A Beautiful Life emerges as an imminent cinematic masterpiece. This enchanting Danish musical drama film is directed by Mehdi Avaz. At the heart of the story is Elliott, a gifted young fisherman with an extraordinary voice, whose life takes an extraordinary twist when he captures the attention of Suzanne, a recognized and influential music manager. Recognizing Elliott's immense potential, Suzanne introduces him to Lily, her estranged daughter, and a talented music producer. As Elliott embarks on his journey towards stardom, the haunting specters of his past resurface, presenting formidable challenges that not only jeopardize his path to success but also put his burgeoning romance with Lily to the ordeal.
Also Read- How To Play Games On Netflix- Step-By-Step Tutorial
#3. Black Clover: Sword of the Wizard King (Animated Adaption Of Black Clover)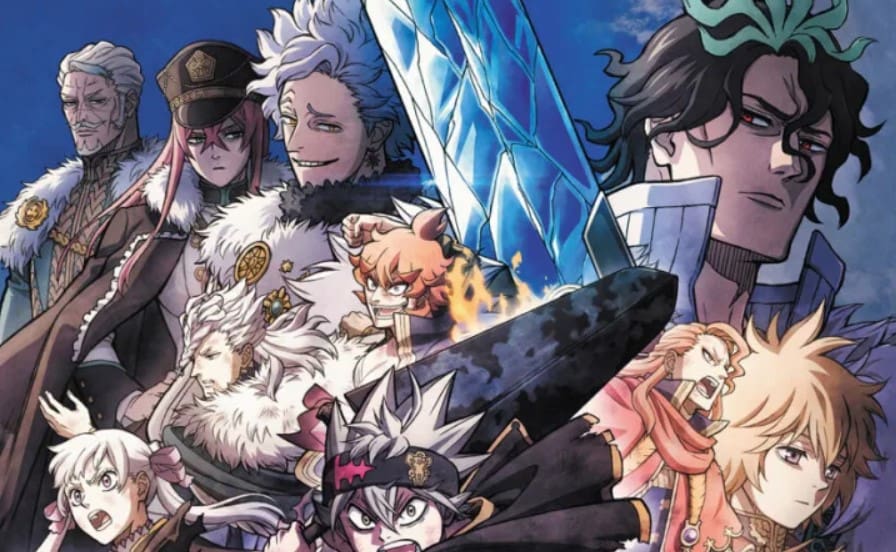 Availability: 16 June
The highly awaited Japanese animated film, Black Clover: Sword of the Wizard King, delves into a captivating world. This wonderful Danish musical drama is directed by Ayataka Tanemura. The plot revolves around Asta, a youthful boy devoid of mystical powers, and his rival Yuno, a gifted mage chosen by the prominent 4-leaf Grimoire. Besides that, they have concurrently braved myriad formidable foes, linked by their shared ambition to demonstrate their prowess and ascend to the coveted position of the "Wizard King."
Also Read- Netflix Cheaper Ad-Supported Plan Now Available On Apple TV
#4. Through My Window: Across the Sea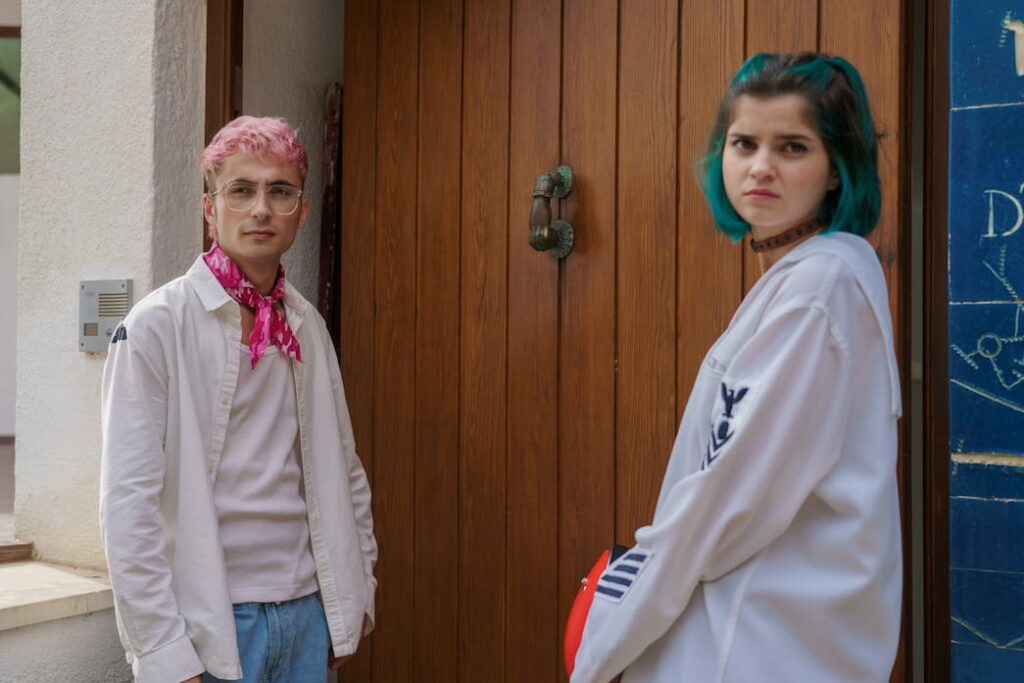 Availability: 23rd June
Through My Window: Across the Sea debuted in the year 2022 and moreover, the heartwarming Spanish teen romance movie is directed by Marcal Fores. The story revolves around Ares, who ventures on a journey to study in Stockholm, departing from his beloved Raquel. Besides that, their long-distance relationship ascertains to be more arduous than anticipated, testing the strength of their connection. As summer approaches and they reunite, the prolonged separation and the individuals they encountered during their time apart will challenge the perceived unbreakable bond they shared.
#5. The Perfect Find (2023)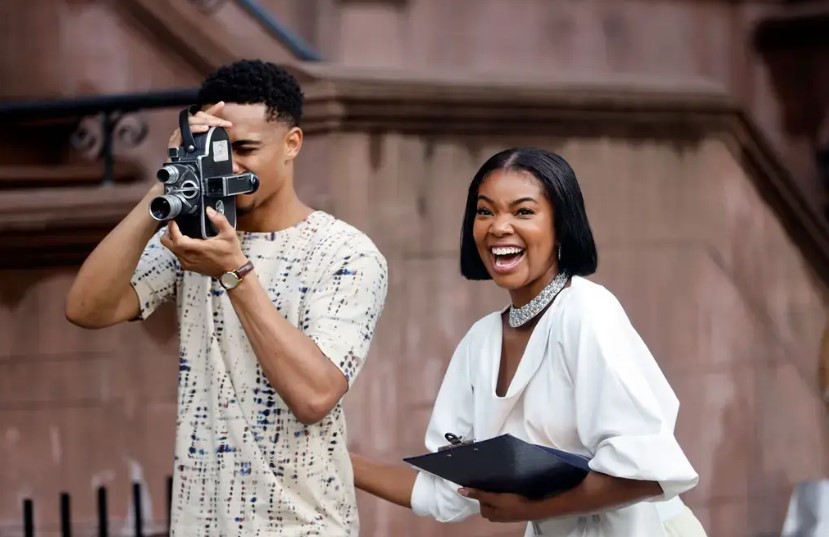 Availability: 23rd June
The Perfect Find is a romantic comedy movie that is a forthcoming release directed by Numa Perrier. The plot follows the story of Jenna Jones, a 40-year woman who ventures on a career transition into the realm of beauty journalism. Nonetheless, her path takes an unforeseen turn when she learns that her frenemy, Darcy, holds a position of authority as her boss. Thereupon, difficulties surface as Jenna finds herself tangled in a romantic relationship with Eric, Darcy's son, who even happens to be the company's videographer. The film probes the challenges and dynamics that unfold as Jenna navigates her professional aspirations while furthermore navigating her personal connection with Eric.
Also Read- 10 Popular French Movies To Watch This Month On Netflix
#6. Take Care of Maya (2023)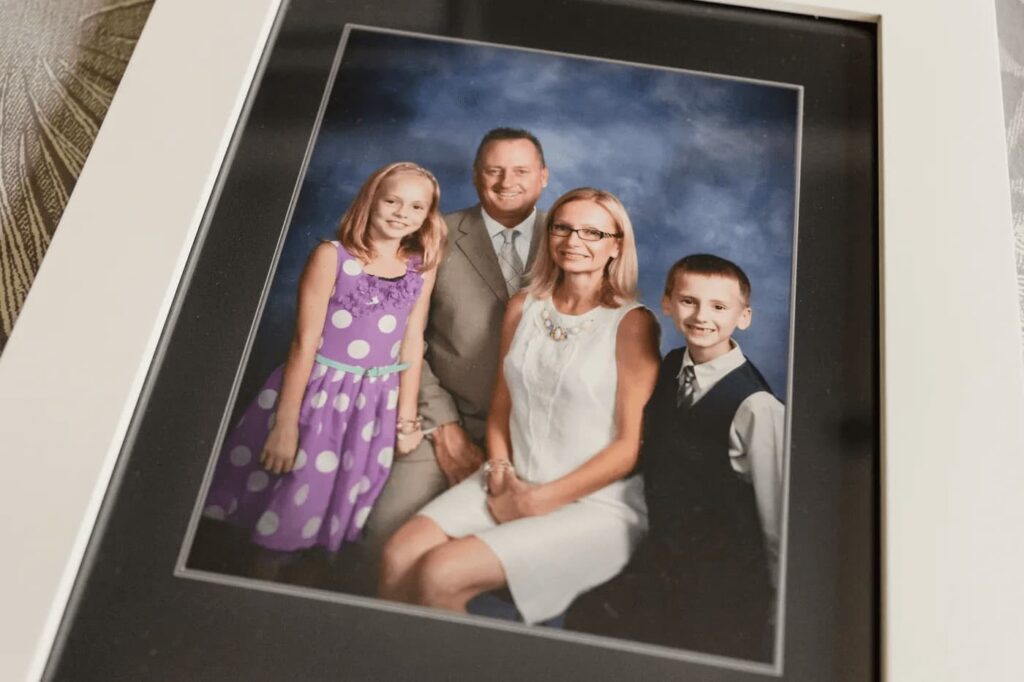 Availability: 19th June
Take Care of Maya is an impactful upcoming film directed by Tribeca alum Henry Roosevelt. The plot revolves around the emotional expedition of nine-year-old Maya Kowalski, who was admitted to Johns Hopkins All Children's Hospital in the year 2016. The movie illustrates the unpreparedness of Maya's family as they encounter the challenges that surface during her illness. Besides that, the efforts of the medical team to apprehend Maya's rare condition deeply affect the fundamental values of the Kowalski family. Despite the parents' persistent struggle to reunite with their daughter, Maya abruptly ends up in state custody. The film furthermore delivers a thought-provoking question concerning children's healthcare, leaving a deep influence on the audience's perspective.
#7. Hanna (2011)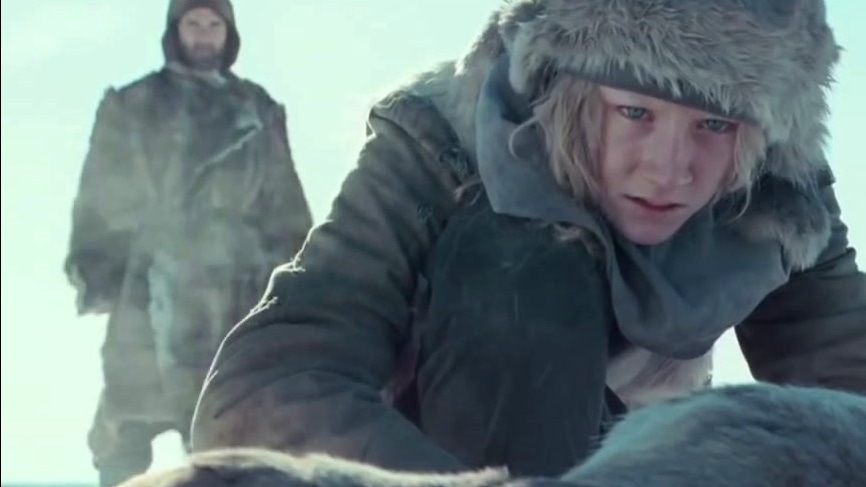 Availability: 1st June
The gripping action thriller film Hanna is a 2011 release which is directed by Joe Wright. The plot follows the story of a sixteen-year-old girl raised in the wilderness of northern Finland by her ex-CIA operative father. Her father furthermore trained her as a skilled assassin to be sent on a risky mission across Europe. Nonetheless, her every move is relentlessly chased by a ruthless intelligence agent, along with her team. Besides that, the senior CIA agent stays determined to track down and eliminate both Hanna and her father. The film delves into an intense game of cat and mouse as Hanna fights for survival.
Also Read- How To Join Netflix Watch Party Using Teleparty
#8. Kicking & Screaming (2005)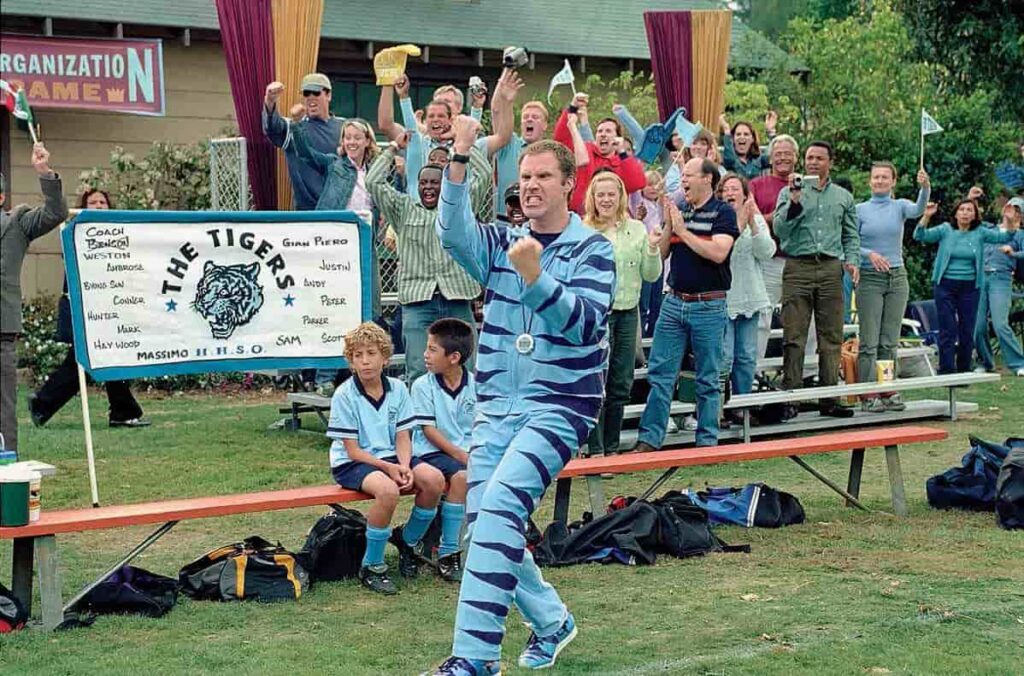 Availability: 1st June
Kicking & Screaming is an American sports comedy film that was released in 2015 and the movie is directed by Jesse Dylan. This movie tells the story of Phil Weston. As a child, Phil struggled to meet the high expectations of his demanding father, Buck, who desperately wanted him to excel in athletics. Phil who is also now a parent has inherited his father's competitive nature, while his son, Sam, lacks innate athletic capability. Though, Phil stays clinched to make a transformation and takes on the position of Sam's soccer coach, aspiring to transform their last-place team of underdogs into champs who can prevail over Buck's rival team. Besides that, the movie furthermore explores the humorous and heartfelt journey as Phil navigates fatherhood, coaching, and the urge to prove himself against his own father's shadow.
#9. 47 Ronin (2013)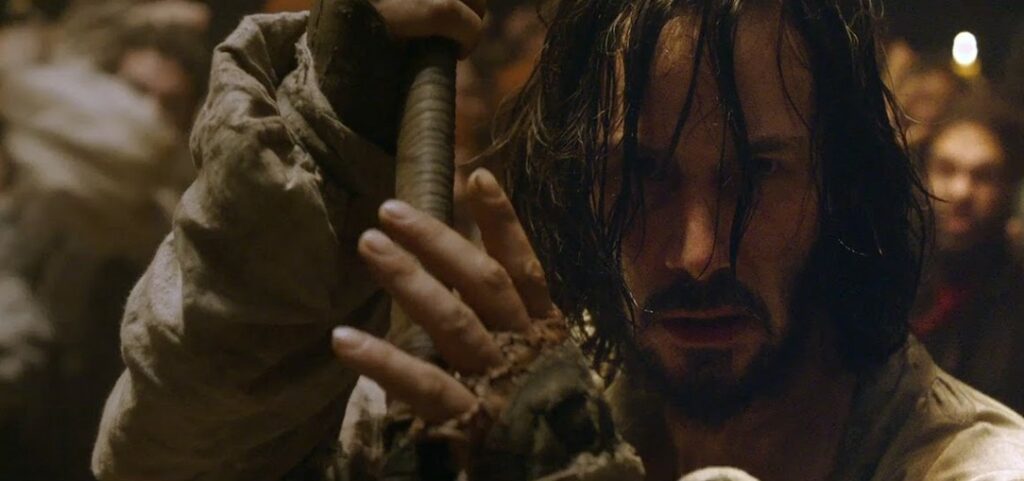 Availability: 16th June
47 Ronin is a fascinating fantasy action film. The film is furthermore directed by Carl Rinsch. Moreover, the movie is established in a fictionalized 18th-century Japan its story follows Kai, an outcast who enters a group of adept samurai conducted by Oishi Kuranosuke. Their united mission is to avenge their late master, who was humiliated into suicide by a treacherous overlord. Besides that, throughout the film, the audience witnesses the meticulous planning and execution of their revenge, as the group faces numerous challenges and obstacles.
#10. Nimona (2023)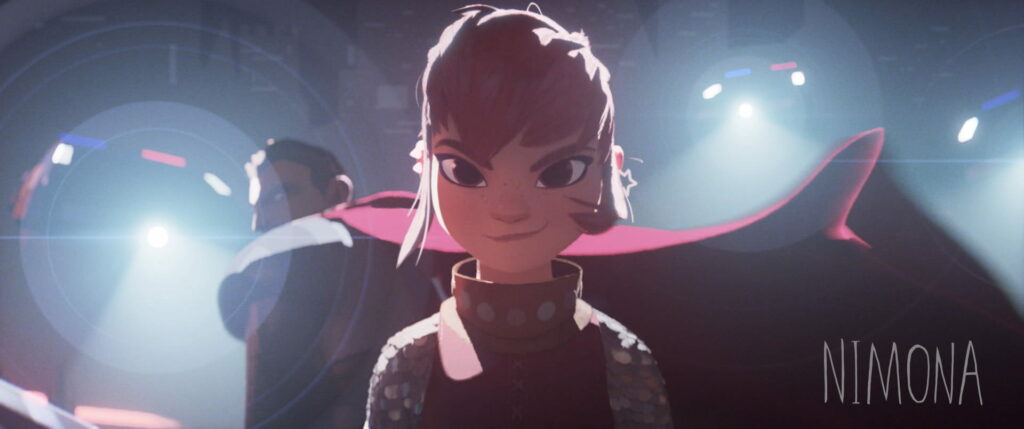 Availability: 30th June
The upcoming highly anticipated animated film Nimona is set to make its debut at the prestigious Annecy International Animation Film Festival on June 14, 2023. Furthermore, this movie is directed by Nick Bruno as well as Troy Quaneand and it will be released on Netflix on 30th June. The narrative centers around Nimona, a terrific teenager gifted with the extraordinary ability to shapeshift. Nonetheless, Nimona becomes the target of a knight who has been tasked with assassinating her. The knight's mission takes an unanticipated turn when he finds himself indicted of a crime. To complicate matters furthermore, he learns that Nimona holds the key to clearing his name.
Also Read- Netflix Very Soon Will Let You Remove Devices From Your Account When Needed
Frequently Asked Questions
What's the most viewed movie on Netflix in 2023?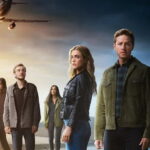 Well, based on reliable statistics, the action comedy film "Red Notice" has secured its place as the most viewed English-language movie on Netflix to date, as of April 2023. This accomplishment is estimated by the staggering digit of hours it was viewed within its initial 28 days of release on the streaming platform, tallying approximately 364 million hours. The impressive viewership demonstrates the immense popularity and widespread appeal of Red Notice.
What is coming to Netflix in June?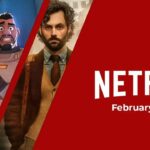 Netflix releases a monthly lineup of new content, including movies as well as TV shows along with original series. If you want to look at the list of TV shows and Movies, you can follow the attached Netflix link. You can also check out this guide to find out the list we have shortlisted to save time.