Everyone enjoys a good holiday film regardless of how they feel about Christmas. Holiday movies are designed to warm the heart during the coldest time of the year by focusing on themes of love and camaraderie. Christmas films, which include everything from mistletoe kisses to family gatherings, are now more accessible than ever thanks to platforms like Netflix. So that you may spend more time this Christmas season sipping eggnog and less time browsing Netflix, we've compiled a list of the finest holiday-themed films available.
#1. White Christmas (1954)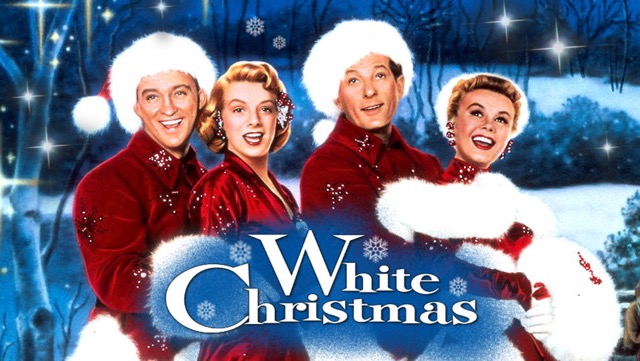 This important Christmas musical was the highest-grossing picture of 1954 and was directed by Hollywood legend Michael Curtiz, who also directed such classics as The Adventures of Robin Hood (1938), Casablanca (1942), Yankee Doodle Dandy (1942), and Mildred Pierce (1945). A theatrical production, which debuted in San Francisco in 2004, has been a huge success and has been travelling the world ever since. White Christmas, shot in bright Technicolor, was the first picture ever produced in VistaVision, a widescreen technique that uses twice the area of regular 35mm film.
#2. The Princess Switch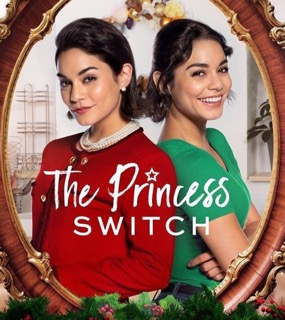 Vanessa Hudgens plays Stacy in this 2018 Netflix original Christmas film as she competes in a Christmas baking competition in the European country of Belgravia. However, before she marries the Prince of Belgravia, she meets her doppelganger, Duchess Margaret Delacourt (also portrayed by Hudgens), who wants to experience everyday life. It's a retelling of "The Prince and the Pauper," with the two women exchanging places to see life on the other side of the social divide. Some people prefer Christmas films because they guarantee a joyful ending no matter what.
#3. A Christmas Prince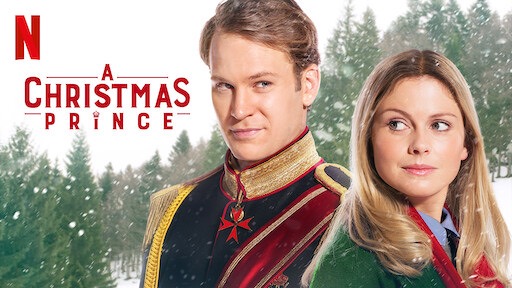 Even though it's nothing new, we've recently seen a lot of Christmas Prince defamation, and we won't stand for it. we have fond memories of this Netflix original because it was one of the first Christmas movies we had ever seen. It follows the tried-and-true formula of a Lifetime or Hallmark movie: a lady from a small town meets a guy, finds out he's a prince, falls in love, the community doesn't want them to be together, an old flame returns, and the couple has to determine if their love can withstand the trials of royal life. We know what we're getting into, yet we still like it.
#4. Love Hard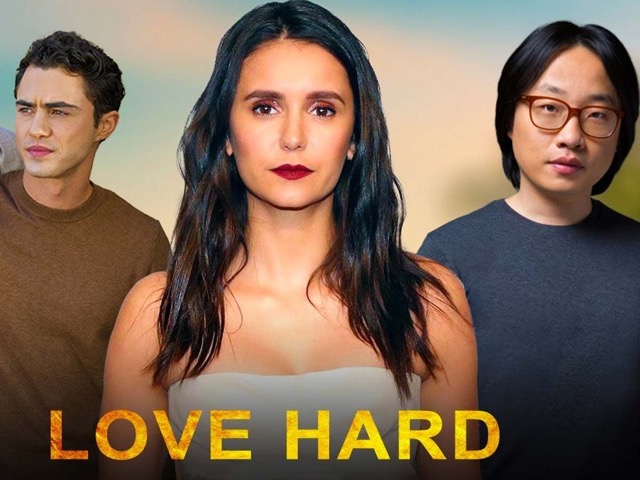 Previously, you may not have been pleased with Netflix's catfish movies (cough, Sierra Burgess is a Loser). decide to give Love Hard a try to see how big of a letdown it would be and ended up enjoying it. Having written a piece on disastrous dates (the reporter trope will never, ever grow old), Natalie is eager to meet someone good, and she does it using a Tinder-like service, where she meets Josh. She plans to spend Christmas with him, so she travels across the country, only to find that he doesn't look like his images and that the confirmed beauty in the photos lives. He says that if Natalie pretends to be Josh's girlfriend through Christmas, he'll help her meet Tag.
Their connection is apparent, and you will enjoy that it was never about Josh not being "beautiful" enough for her. From the beginning, the crowd was cheering for them to get together. One cannot suggest Love Hard enough if you are looking for a less frightening version of "Baby, It's Cold Outside," a humorous bunch of older folks learning to online date, and a wonderful love tale.
#5. Happiest Season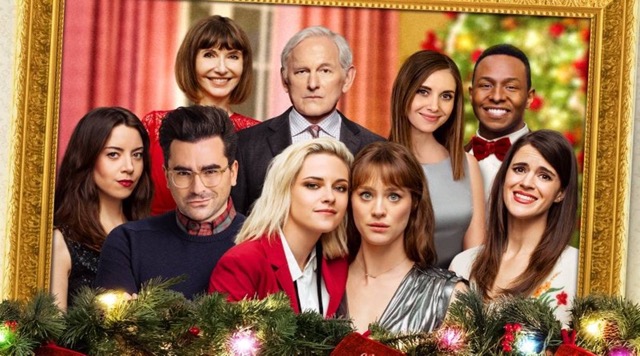 OK, there are a lot of ways in which this option cheats. Because, for starters, you can watch it on Hulu. The second is that we didn't find this film particularly enjoyable. Let's back up a bit. The actors seemed perfect, and we have been looking forward to this movie since we desiring a gay Christmas romance. We saw it on Hulu the night it premiered, and although we did appreciate the film overall, we were dissatisfied with how some of the characters were written. We intended to feel the opposite of what we did after watching this film since some of the characters were so poisonous, even though we were meant to enjoy them. Additionally, the film told three horrific coming-out tales.
Even so, we included it on my list and promoted it to everyone we know so that filmmakers, screenwriters, actors, producers, and networks can get the message that we want more queer holiday films!
#6. Dash & Lily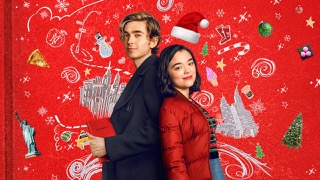 We can't stop thinking about Dash & Lily. You watched this episode slowly over a few weeks to prolong and intensify my addiction as much as humanly feasible. If you're worried about the length of this programme. Be assured that each of the eight episodes is under 30 minutes long. However, it may seem like you're watching a little longer film (possibly Avengers: End Game?). This is the story of two teens who pass the time during the holidays. Make a notebook full of dares for themselves to accomplish throughout New York City. It's got everything a fan could desire, including young romance, Christmas in New York, a slew of stylish New Yorkers, touching drama, and a Jonas Brothers concert.
#7. A Christmas with the Murrays (2015)
Five years ago, Sofia Coppola took a detour from her exquisite theatrical movies to direct this gloom. Ironic Netflix Christmas special in which Bill Murray (playing himself) attempts to shoot his own holiday special. Which has been snowed out. As he wanders the halls of the Carlyle Hotel. He runs across a series of famous people staying there and singing Christmas carols with him. Helping him understand that his lonely holiday isn't so hopeless after all. You expected Coppola and Murray to do some corny, feel-good Christmas movie, right? Have any idea who they are?
#8. Serendipity (2001)
Without a little fated romance, the holidays just wouldn't be the same. Peter Chelsom's upbeat romantic comedy follows John Cusack and Kate Beckinsale. Two New Yorkers who meet by happenstance and then place their relationship in the hands of fate. If so, then they must be intended to be together. No matter how long it takes, how much luck you have. How much magic you sprinkle on top of that,  we can all guess the answer to that question. Hurry up, however! Your time to fall in love with this one is limited. As it will leave Netflix at the end of the year.
#9. Holidate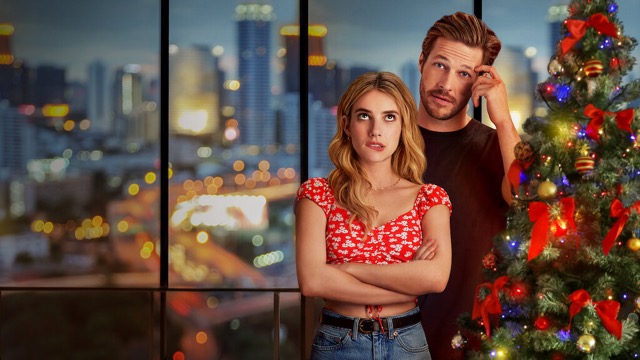 It's all about celebrating the holidays, whether it's Christmas, Easter, Thanksgiving, New Year's Eve, or St. Patrick's Day. Watching this film will protect you from anything that may go wrong. Those who have ever been the lone single person at a family gathering and been the brunt of jokes (or sympathy) will find a lot to identify with in this film. Sloane Benson despises the Christmas season because she always feels out of place as the lone single person at her extended family's gatherings. To avoid being the awkward single person at Christmas parties. She makes plans with a single man who is in a similar situation.
#10. Single All the Way (2021)
Shockingly, it took so long for a streaming service to debut a trite. Formulaic Christmas rom-com about an LGBTQ couple (last year's Happiest Season on Hulu was neither trite nor cheesy — sadly, very romantic or humorous). Netflix comes to the rescue with a romantic comedy by Michael Mayer about two friends who pretend to be in a relationship (it always works!) and then realize they could be more than just pals in real life. In addition, Kathy Najimy and Jennifer Coolidge play the stereotypical characters of crazy or overbearing aunts and uncles, respectively.
Hence these are the movies that are watchable in the coming Christmas.