Netflix is the go-to platform for watching movies and series. 2022 is the golden year of entertainment and Netflix has a great library of content that you must watch this November. Many of the greatest movies ever filmed are available on Netflix. Netflix has you covered this month with everything from romantic comedies to breathless thrillers. Here are 10 must-watch movies on Netflix in November 2022.
1# Blonde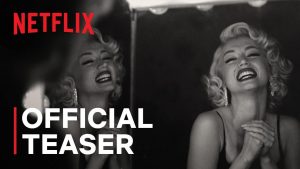 Blonde examines Marilyn Monroe's ascent to popularity and epic fate as one of the most famous people in history. This is an American biographical movie. It is based on Joyce Carol Oates' 2000 book "Blonde". Blonde bravely reimagines Marilyn Monroe's life, one of Hollywood's most lasting idols. Blonde blurs the borders between fact and fiction to explore the growing gulf between Norma Jeane's public and private personalities from her turbulent childhood to her climb to fame and romantic relationships. Andrew Dominik had directed and written the film.
2# Enola Holmes 2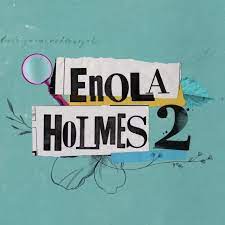 Enola Holmes was one of Netflix's most popular releases in recent years. The franchise is back with the second part Enola Holmes 2. In the follow-up, Enola is investigating a missing girl for her first case as a detective. Unfortunately, the situation won't be as straightforward as Enola had hoped. She would also ask her brother, Sherlock Holmes, for help. This November, find out how the younger Holmes resolves the case. Director Harry Bradbeer and actress Millie Bobby Brown announced their plans to create a sequel to Enola Holmes after the first part aired. After her most recent Stranger Things show became a worldwide phenomenon, Millie is back on Netflix.
3# Last Seen Alive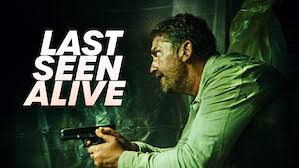 Will Spann's wife mysteriously disappears at a gas station, and his desperate efforts to track her down send him down a perilous path that pushes him to flee the law enforcement and enforce it on his own. In a race against time to find her, he explores the town's criminal underworld while evading the police. For some time, Last Seen Alive has been a popular release on Netflix.
4# After Ever Happy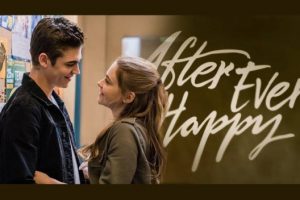 A stunning revelation about a couple's family leads to the realization that the two loves are not all that dissimilar from one another. Tessa is not the same innocent, kind girl she was before she met Hardin. It is the fourth overall film in the After film series and a sequel to After We Fell. The film has been among the top 5 Netflix movies for a while. It is definitely a popular one among the 10 must-watch movies on Netflix in November 2022.
5# Slumberland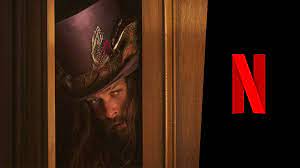 In the narrative Slumberland, a young girl finds a hidden map to the Slumberland dreamworld. With the aid of an eccentric bandit, she travels through dreams and escapes from nightmares with the goal of finding her deceased father. Jason Momoa will star in Francis Lawrence's forthcoming American fantasy adventure movie. All members of the family are welcome to visit Slumberland in November 2022, which is packed with adventure and optimism. "Slumberland" refers to an imaginary destination that kids are told is where they go when they sleep. A brand-new live-action movie adaptation will be produced exclusively for Netflix, according to a January 2020 announcement. It is based on Winsor McCay's Little Nemo in Slumberland comic book series.
Let us continue ahead with the rest of the 10 must-watch movies on Netflix in November 2022.
6# The Curse of Bridge Hollow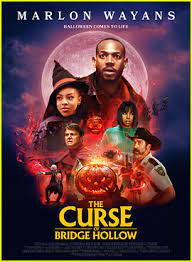 An ancient and mischievous spirit causes Halloween decorations to come to life and cause disaster, forcing a dad who despises Halloween and his daughter to work together to restore their town. This will be releasing a little early than the holiday. It is a Halloween-themed movie. If your home and town's Halloween decorations came to life, what would you do? The father and daughter at the center of this upcoming film have to deal with that.
7# Luckiest Girl Alive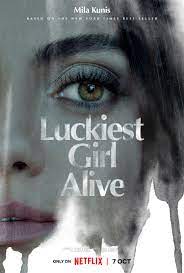 When a true-crime documentary causes a writer to relive her traumatic high school past and reflect on the decisions she made as a youngster, she carefully crafted New York City's existence begins to fall apart. The movie debuts on September 30 in a few cinemas, and on Netflix on October 7. When the book Luckiest Girl Alive was published in 2015, it immediately became a bestseller because so many women could relate to its themes of pain and identity. The film will be centered on a convoluted, menacing, and gloomy concept.
8# Blackout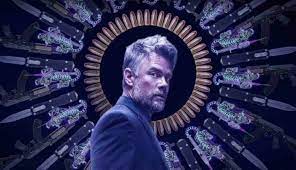 A man finds himself being sought after by numerous cartel factions who are all hunting for whatever he stole after waking up in a Mexican facility with really no memory of his history. The upcoming American action crime thriller movie Blackout, starring Josh Duhamel and Abbie Cornish, is directed by Sam Macaroni. The duration of the film is almost 2.5 hours. It falls under the action-crime thriller genre.
9# Fistful of Vengeance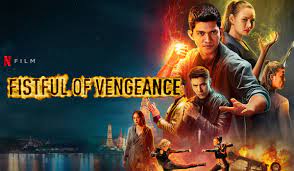 A film adaptation of the Netflix series Wu Assassins, Fistful of Vengeance. If you want to comprehend this movie at all, it's better if you are somewhat familiar with that series. The pursuit of a murderer by Kai, a competent assassin, in Bangkok results in a war to protect the globe from an ancient threat. The hunt for the terrible ancient abilities known as the "Wu Xing" by the Chinese Triad involves a young Chinatown cook in modern-day San Francisco. the Roel Reine-directed American supernatural action thriller movie from 2022. With a full-length stand-alone movie. Netflix is bringing back another of its canceled shows, reuniting members of the martial arts cast for more brutal Kung Fu combat. The scope and intensity of the action gradually increase.
10# Falling for Christmas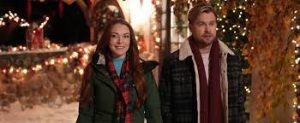 A young, newly engaged heiress has a skiing accident in the weeks before Christmas. After being diagnosed with amnesia, she discovers herself in the custody of the charming lodge owner and his daughter. Coming soon comes the American holiday love comedy Falling for Christmas, which Janeen Damian is helming as her feature film debut. It will be available on Netflix in November. Netflix unveiled the project's official poster and further details. Lindsay Lohan dubbed her character Sierra as extravagant, temperamental, and glamorous. Falling for Christmas identifies as a charming and heartfelt romantic comedy.
This is our list of the 10 must-watch movies on Netflix in November 2022. They have been trading and popular among the latest releases already. They are worth the wait and worth the watch. Have a good dose of entertainment and emotions this November. From fantasy fiction to real-life-based dramas, this list covers and engages all film enthusiasts and audiences.