Turkish TV shows have been sizzling hot lately, burning up the screens and leaving audiences craving more. And with major streaming platforms like Netflix pouring money into the scene, it seems like this fiery fascination is just heating up.
For a solid decade now, Turkish series have been exploding onto Netflix at a steady clip, like a tasty kebab on a frizzle. And with so many options to choose from the romantic, Black Money Love to the wonderful comedy like Love me as I am and of course, there will undoubtedly be something to suit your tastes.
But with countless shows at your fingertips, it can be tough to know where to begin. That's why we've done the heavy lifting for you, curating a list of the juiciest, most delicious Turkish series on Netflix right now. So sit back, grab a Turkish delight or two, and get ready to indulge in some top-notch TV series this April.
#1. Black Money Love (2014 – 2015)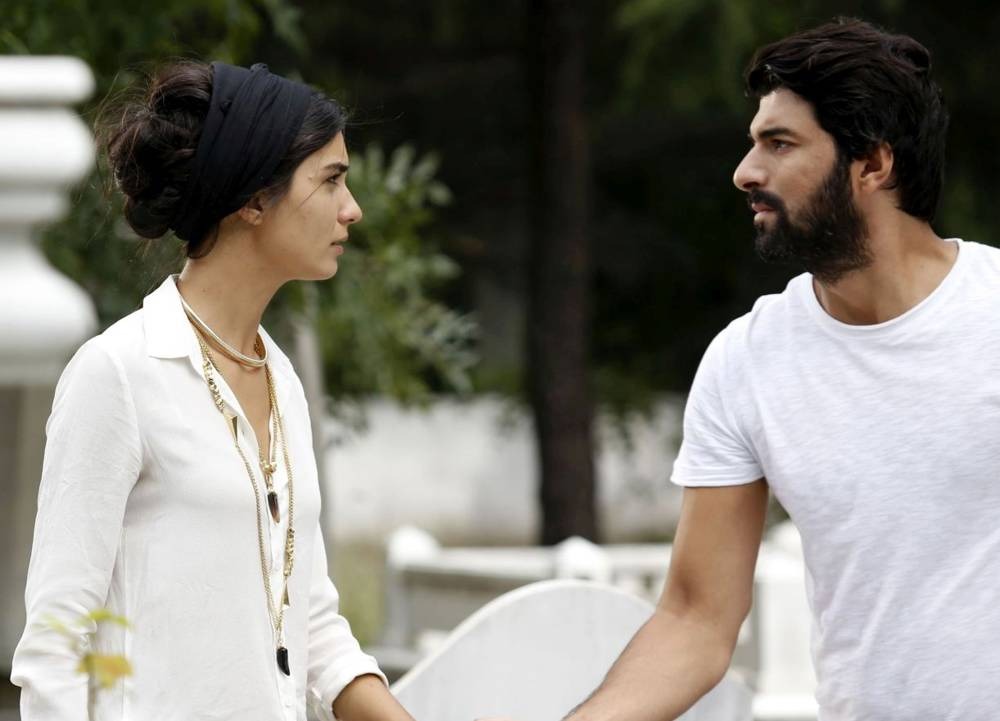 Turkish: Kara Para Aşk
Genre: Drama, Romance
IMDb: 7.5
Black Money Love centers around the character of Omar, a respected police officer portrayed by the renowned Turkish actor Engin Akyurek. His tranquil existence in Istanbul is shattered when his beloved fiance is discovered dead next to a wealthy businessman, sparking suspicions of foul play.
Moreover, as rumors of infidelity swirl around, Omar is eradicated by grief and ventures on a treacherous journey to uncover the truth about his lover's untimely demise. The show's edgy and bewitching plotline will keep you hooked from inception to finale, making it one of the best Turkish series out there.
Also Read- 12 Turkish Series To Watch This Winter 2022
#2. Fatma (2021- )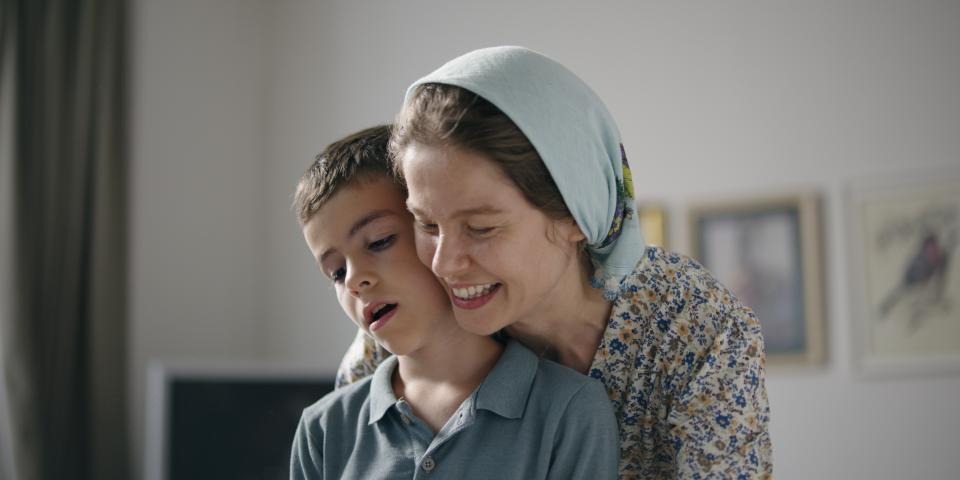 Genre: Crime
IMDb: 7.4
Fatma lives as a grieving mother who lost her son and abandon by her husband after his release from prison. Despite filing a complaint with the police, she receives no response, leading her to investigate on her own. As a cleaning lady, she goes unnoticed by those around her and even carries a gun in her bag without raising suspicion. However, when she confronts her husband's boss, Bayram. She finds herself committing murder and being pulled into a dangerous world of criminals and outlaws. Fatma fights for survival while seeking revenge for her past traumas and evading the police. Her ultimate goal is to find her missing husband and finally attain peace in her life.
Also Read- 10 Russian Movies To Watch On Netflix In March 2023
#3. Another self (2022- )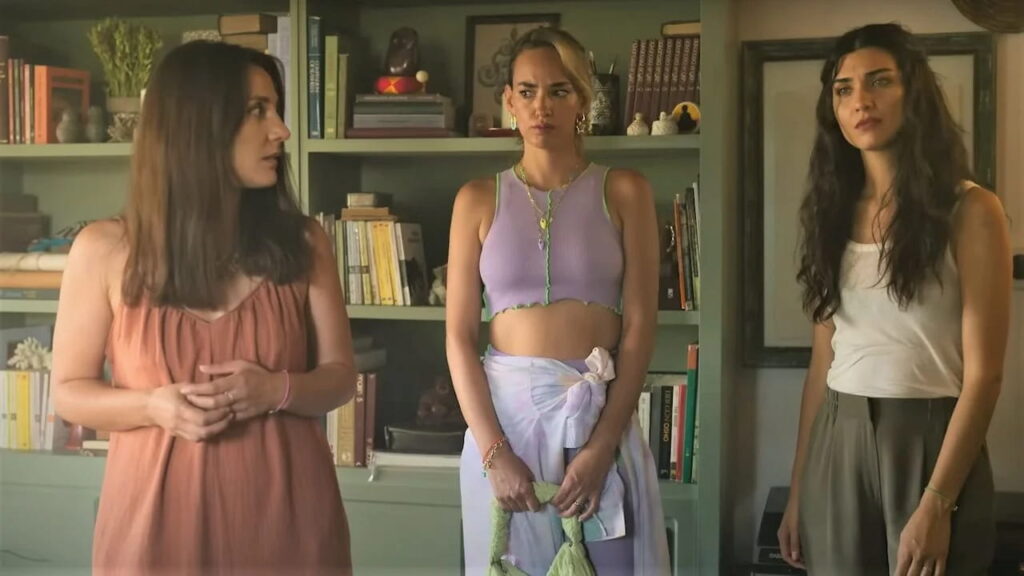 Turkish: zeytin ağacı
Genre: Romance, Drama
IMDb: 6.4
Another Self follows the story of three university friends: Ada, a talented surgeon; Sevgi, an ambitious lawyer; and Leyla, a content homemaker. Their unbreakable bond is put to the test when Sevgi is diagnosed with cancer and refuses treatment. Instead insisting on a trip to find a mysterious man named Zaman. Ada and Leyla accompany her, unaware of the life-changing journey they are embarking on. The show's plot and cast have captivated audiences, with a mesmerizing trailer showcasing the blend of trauma and beauty that awaits viewers. Anticipation for the show's release is high, and it is sure to make a splash on the platform.
Also Read- 10 Russian Series To Watch On Netflix In March 2023
#4. Intersection (2016- )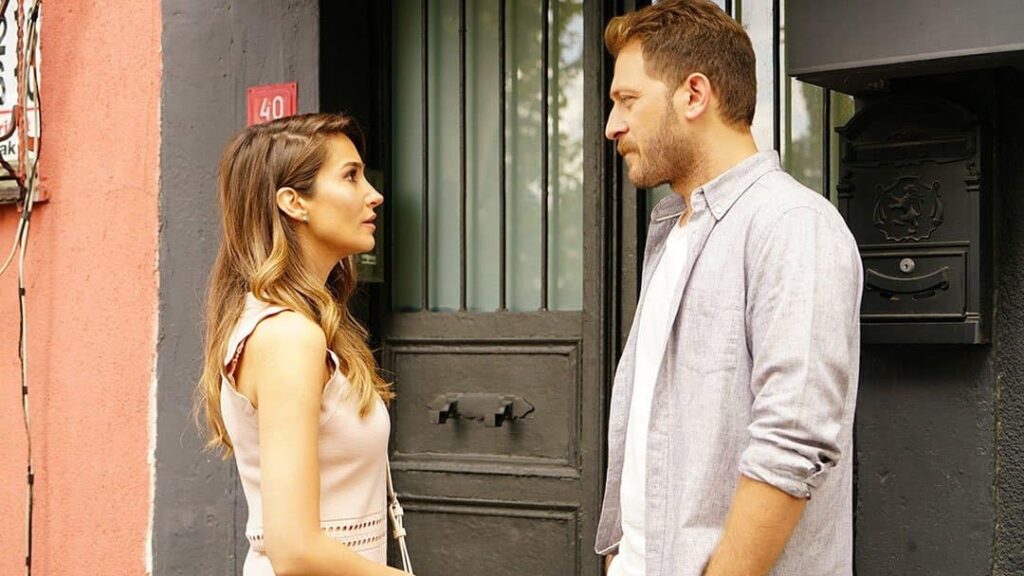 Turkish: Kördügüm
Genre: Drama, Romance
IMDb: 6.6
The Turkish series "Intersection" follows the story of Ali Nejat, a wealthy businessman haunted by a tragic accident that caused the death of his nephew. During a business trip to Italy, he meets Naz, a doctor married to Umut, a car mechanic. The encounter leads to a business partnership between Ali Nejat and Umut, and Ali Nejat discovers that he has a son, Kaan. As Ali Nejat, Naz, and Umut navigate their complex relationships, viewers remain taken on an emotive expedition sufficed with drama, romance, and tragedy.
Also Read- 10 Popular French Movies To Watch This Month On Netflix
#5. Terim (2022)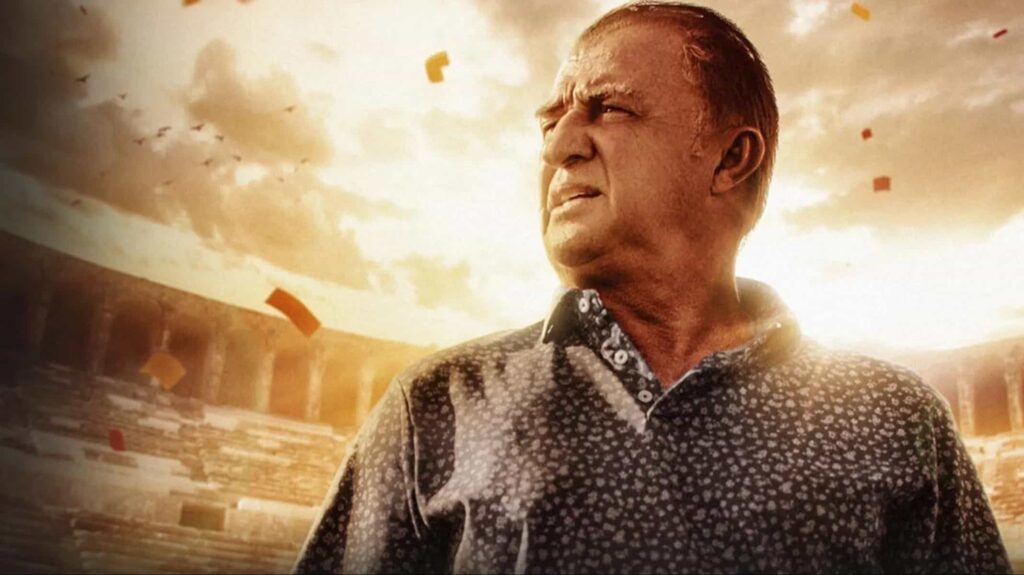 Genre: Documentary
IMDb: 6.7
The documentary "Terim," which showcases the career of Faith Terim, ex-player and present manager of the Turkish football association, has released its trailer and first look. The four-episode series, demonstrated by Terim himself, delves into his life and career, disclosing formerly unknown details. The Netflix production centers on Terim's impressive career spanning 1996 to 2022, during which he played diverse roles in his personal and professional life. The renowned manager furthermore shares his journey in football. It includes his days as a player, coach, and leader of teams that achieved championship success. Altu Gültan and Burak Aksoy are in charge of the direction and writing of "Terim," which is a Goya Entertainment production. The documentary premiered globally on September 15, 2022.
Also Read- Netflix Very Soon Will Let You Remove Devices From Your Account When Needed
#6. The Gift (2019 – 2021)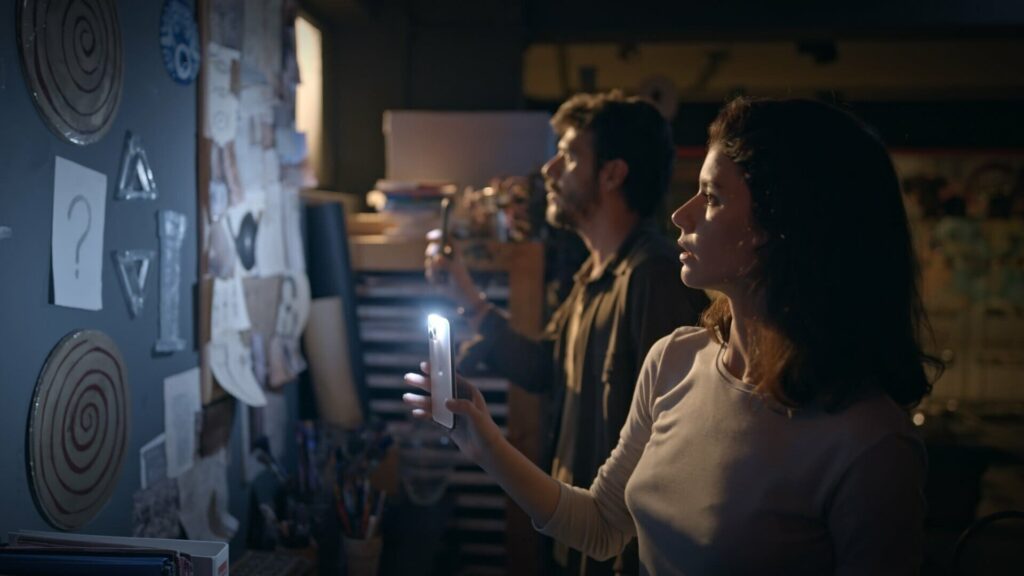 Turkish: Atiye
Genre: Suspense, Fantasy
IMDb: 7
Atiye is a gifted artist who resides in Istanbul with her parents and partner Ozan. However, her life takes a turn when she discovers a symbol from her childhood drawings engraved in Gobeklitepe, the world's oldest temple. Further, she travels to the archaeological site to uncover her past and meets archaeologist Erhan. He is who discovers the same symbol and realizes a mystical connection between Atiye and Gobeklitepe.
Despite initial skepticism from Erhan, Atiye's persistent pursuit of the truth leads them to work together, questioning the line between reality and spirituality in the heart of Anatolia. Moreover, as they delve deeper, they must confront their pasts. Also, the mysteries of Gobeklitepe uncover the truth about their connection and Erhan's parents' deaths.
Also Read- 10 Filipino Popular Movies/TV Shows To Watch On Netflix
#7. Midnight at the Pera Palace (2022 – Present)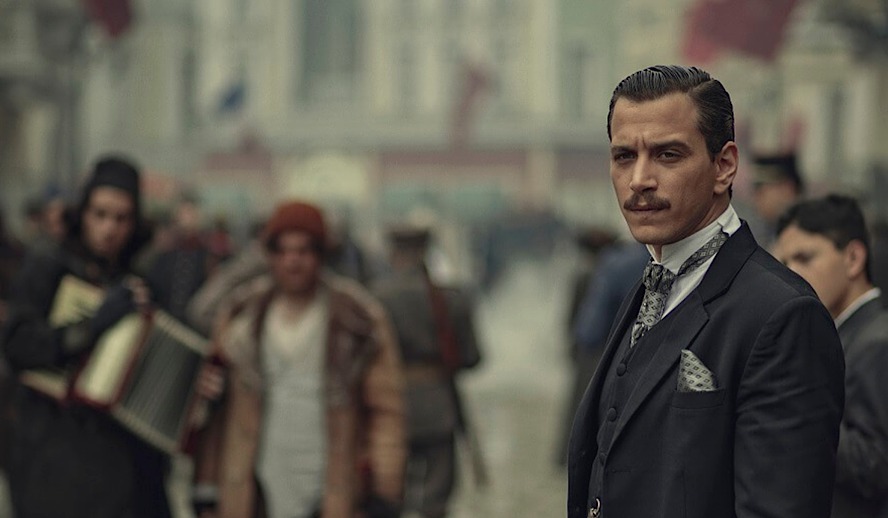 Turkish: Pera Palas'ta Gece Yarisi
Genre: Drama, History, Mystery
IMDb: 7
In the Turkish TV series "Midnight at the Pera Palace", young reporter Esra is sent on an assignment to write about the historical Pera Palace Hotel in Istanbul. There she befriends the hotel manager Ahmet, who shows her the famous room no. 411 where Agatha Christie once stayed. Esra finds a mysterious key and discovers that it allows her to travel back in time to 1919 Istanbul. Further, it is a place where she meets Peride, a woman who looks exactly like her and who has been murdered. Esra strives to thwart the British occupiers' scheme to murder General Mustafa Kemal, the resistance leader. During her journey, she encounters Halit, an undercover agent and fervent advocate of Mustafa Kemal. Jointly, they surmount numerous hurdles to thwart the deadly conspiracy aimed at the Turkish leader.
Also Read- 10 Netflix Shows That Actually Help You In Learning English
#8. Vanished 46 (2016)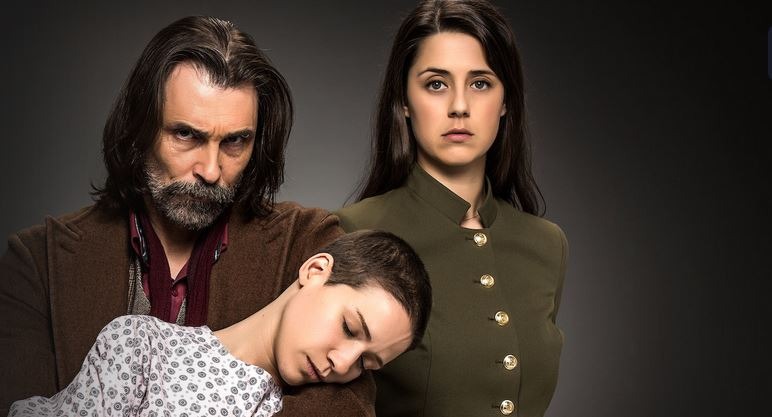 Turkish: 46 Yok Olan
Genre: Action, Crime, Drama
IMDb: 8.2
Murat, a professor of molecular biology, is wracked with guilt after causing a car accident that killed his father and sent his sister Ezo into a five-year coma. He discovers a new medicine he hopes will wake Ezo. But instead unleashes an uncontrollable alter-ego seeking revenge for his family's tragedy. Murat embarks on a crime spree he cannot remember. And seeks help from his psychologist, driver, and uncle while evading the police. Additionally, he must confront the dark secrets of his past and the consequences of his actions as he tries to keep his alter-ego under control and find a cure for Ezo.
Also Read- 12 Arabic Dramas To Watch On Netflix
#9. Love 101 (2020 – 2021)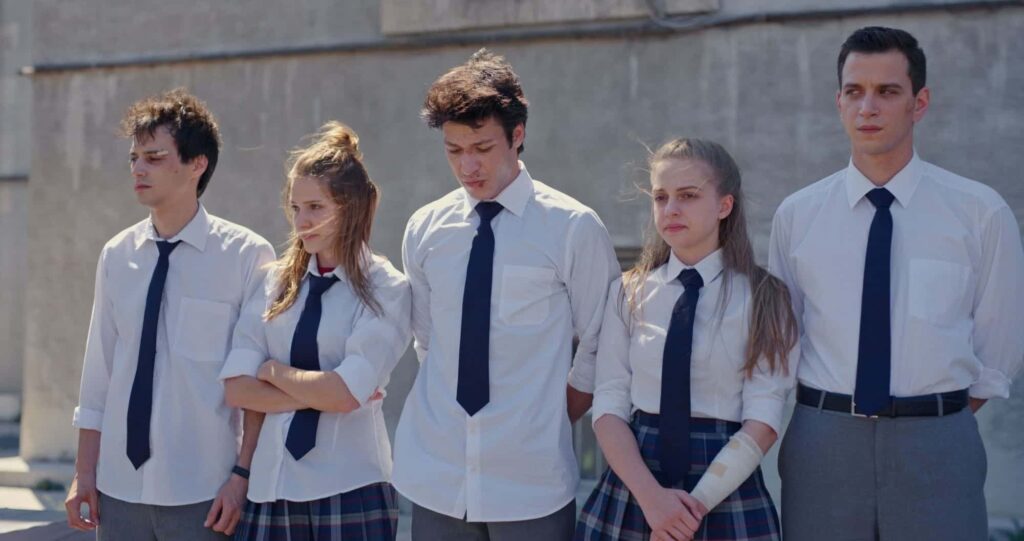 Turkish: Aşk 101
Genre: Comedy, Romance, Drama
IMDb: 7.4
The Turkish TV series "Love 101" is set in 1998 Istanbul and follows four high school troublemakers: Sinan, Kerem, Osman, and Eda. They find themselves in trouble after sabotaging a debate contest and facing expulsion. Their kind-hearted teacher Burcu saves them from expulsion, but she will be transferred to another city in two months. The students come up with a plan to make her fall in love with someone in Istanbul to convince her to stay.
Additionally, they recruit their classmate Isik to assist them. And a new basketball trainer named Kemal becomes a prospect for Burcu's adoration interest. Besides, the series examines the students' struggles, including Sinan's loneliness, Kerem's anger, Osman's shady dealings, Eda's materialistic nature, and Isik's one-sided love for Sinan.
Also Read- 10 Best Korean Drama To Watch On Netflix
#10. Rise of Empires: Ottoman (2020)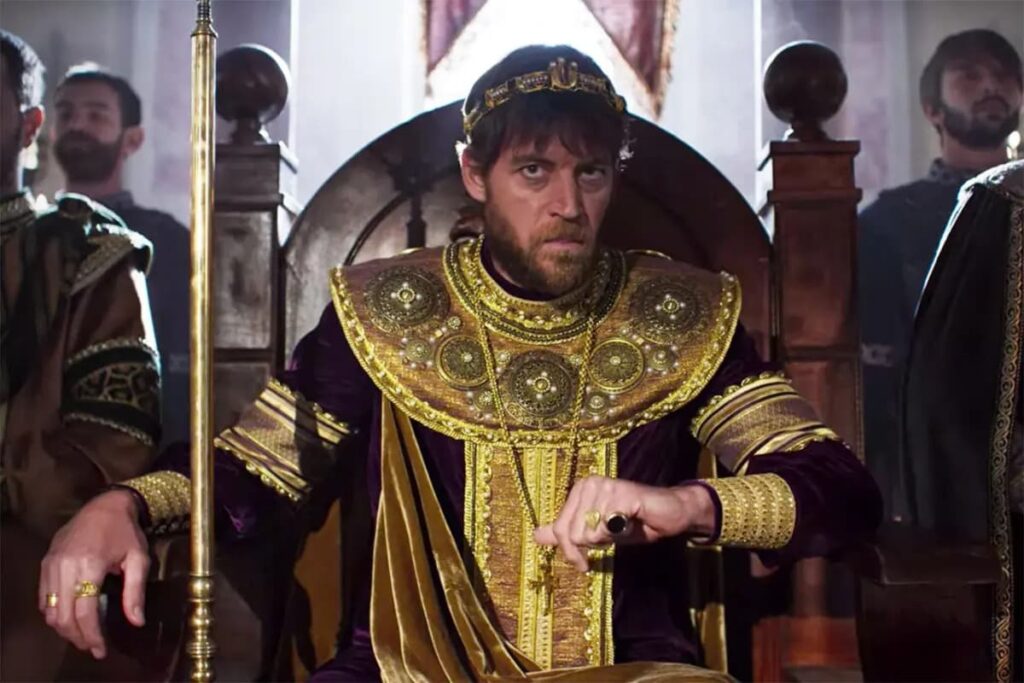 Genre: Docudrama, Historical
IMDb: 7.9
The TV series "The Rise of Empires: Ottoman" depicts the epic warfare for Constantinople between Roman Emperor Constantine XI and Ottoman Sultan Mehmed II. Further, Mehmed II, a youthful and inexperienced ruler, determines to take Constantinople as a crowning achievement. He wanted to ascertain himself and gain the trust of his people. However, he faces opposition from rival Ottoman figures who do not believe he is qualified to become a new Ottoman Sultan.
Further, Mehmed II also strives to overpower the insurmountable walls of Constantinople and leases an engineer to design a cannon. Meanwhile, Roman Empire hires a confidential soldier as their secret weapon to protect Constantinople. Further, the series explores whether Mehmed II can achieve his goal and what kind of war techniques will be used in the battle for Constantinople.