The popularity of Arabic-language television series is steadily growing. Now more than ever before, because to the proliferation of streaming platforms like Netflix, watching them is a breeze.  Here are some of the top Arabic Netflix programmes you can stream right now. There's a wide variety of films available, from comedies to dramatic epics, and the most of them include English subtitles so that everyone may enjoy them.
No matter how familiar you are with Middle Eastern film or how long you've been a fan of Arabic films, you owe it to yourself to see at least a few of these excellent titles currently available on Netflix.
Netflix currently has a growing library of Arabic films, including both classics from the history of the Arabic film industry and newer works from the country's thriving independent film community. Many of the selections are Egyptian pop comedies, which undoubtedly have their allure, not the least of which can be found in the new collection of classic comedy plays, but it may take some digging to unearth the hidden jewels, festival darlings, and lost treasures. Therefore, we located them and brought them to you.
What's Different About Arabic Netflix?
Have you ever been on vacation and turned on Netflix, only to have the show you were watching disappear because you had passed a border? Or have a conversation about a terrific programme with a buddy who lives far away but can't access it on Netflix?
Depending on a user's region, Netflix may provide a diverse selection of TV series. This is due to various licence agreements, and it is also one of the reasons they are creating original material; to distribute it in whichever market they see fit.
The basic line is that unless you are physically located in an Arabic-speaking country or have access to one via a virtual private network (VPN), you are not going to obtain the full selection of Arabic content available on Netflix.
But let's say you find a way around that, maybe by downloading the Arabic Netflix app or by just watching the Arabic Netflix shows… Learn more about the Arabic content on Netflix right here!
#1. Whispers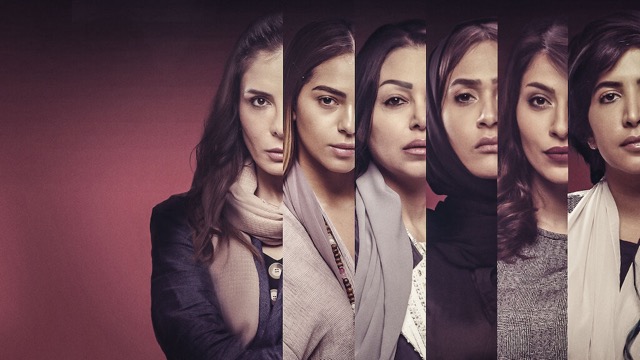 As Netflix's first original Saudi Arabian series, Whispers not only has high expectations to live up to but has also succeeded in dispelling several prejudices about women in the kingdom and the wider area. The series consists of eight episodes and focuses mostly on female characters.
The show's premise revolves around the tragic loss of a family patriarch (Hassan) in a vehicle accident right before the release of his company's new mobile app. Each episode takes a different family member or close friend's perspective on the aftermath of the catastrophe and the circumstances leading up to it.
With each retelling, more questions are raised concerning the true nature of Hassan's unsolved death.
#2.Exterior/Night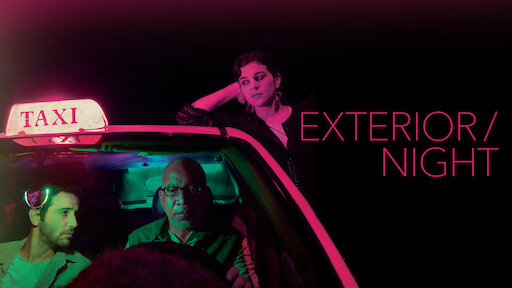 A harried young director gets into a cab with a sassy sex worker and a grumpy driver, and the journey quickly develops into an uncomfortable examination of class and gender. This Ahmed Abdallah-helmed feature, starring Karim Kassem, Mona Hala, Sherif El Dessouky, and Ahmed Malek, premiered in the Contemporary World Cinema section at TIFF 2018 and earned Sherif El-Dessouky the Best Actor award at the 40th International Film Festival of Cairo
#3. al Hayba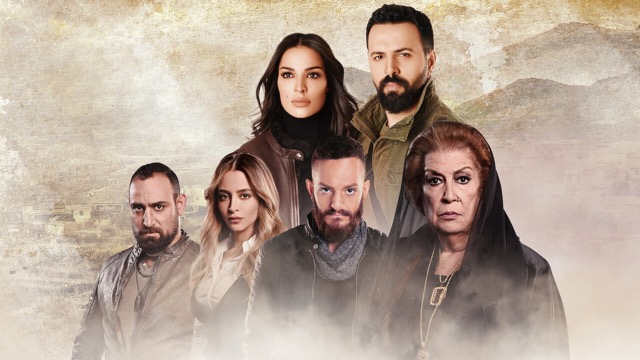 You might not immediately connect the dots and recognise that al-Hayba is a region on the border between Syria and Lebanon if you aren't familiar with Middle Eastern geography. This novel, however, takes place in a different setting, as a young, highly-motivated arms dealer deals with the loss of his brother and the problems in his town.
People in a border area often speak two languages, whether out of need or out of habit. The conversation is in Syrian and Lebanese Arabic, so native speakers shouldn't have any problem following the plot, but if you're still learning the language, you'll have to put in some extra effort to catch on to the subtleties.
These kind of Netflix Arabic shows are indispensable if you're really trying to master the language.
#4. Black Crows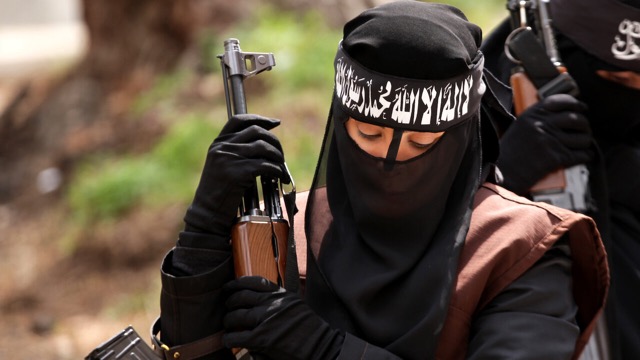 Women in Raqqa, Syria, under the authority of the Islamic State are the focus of Black Crows. An examination of the life of a slave, an undercover journalist, juvenile soldiers, and a lady recruited by ISIS due to their propaganda is presented in a Sopranos-style dramatization. There are thirty episodes in the Arabic Netflix series, and the actors participating have already received death threats from the real ISIS because of the show's stance against the Islamic State. Thankfully, none of the threats have turned into anything serious, but it does add an extraordinary level of reality to the show.
We recommend watching this show using the Arabic subtitles available on Netflix to maximize your learning.
#5. Jinn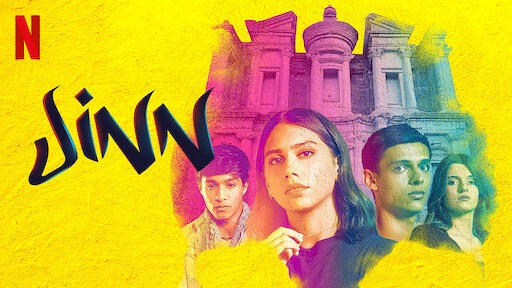 As far as we know, this programme was the first Arabic-language offering on Netflix.
This episode features primarily Jordanian language usage, while a few other regional varieties are also heard.
Two "Jinns," one benign and one evil, enter the human realm after being unleashed on a high school trip to Petra. Because of this, a Jordanian high school has become a battleground for ghosts and other supernatural beings. This isn't a joke.
This show's success can be attributed partly to the subversion of many of the traditionalist tropes associated with Arabic television. Trying out new medications, Celebrations with alcoholic beverages. Certainly not the first things that come to mind when you think about Arab movies. Jinn, an Arabic series available on Netflix, may be right up your alley if you're in the mood for something a little bit out there.
#6. Justice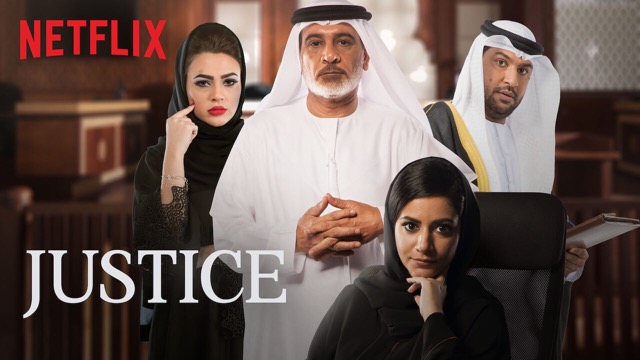 This courtroom drama series from the United Arab Emirates follows Farah, an ambitious lawyer who has recently returned home after earning a degree in law in the United States. Her dad is one of the top attorneys in the entire United Arab Emirates, so naturally he has high hopes for her future. Though she has no intention of following the norm, she does hope to pave a new road for women lawyers.
You won't spend every episode of this Arabic Netflix series listening to testimony from witnesses and defendants because the show isn't just a courtroom drama. On the other hand, it provides a fantastic, in-depth analysis of the judicial system in a nation about which you may know little.
#7. Paranormal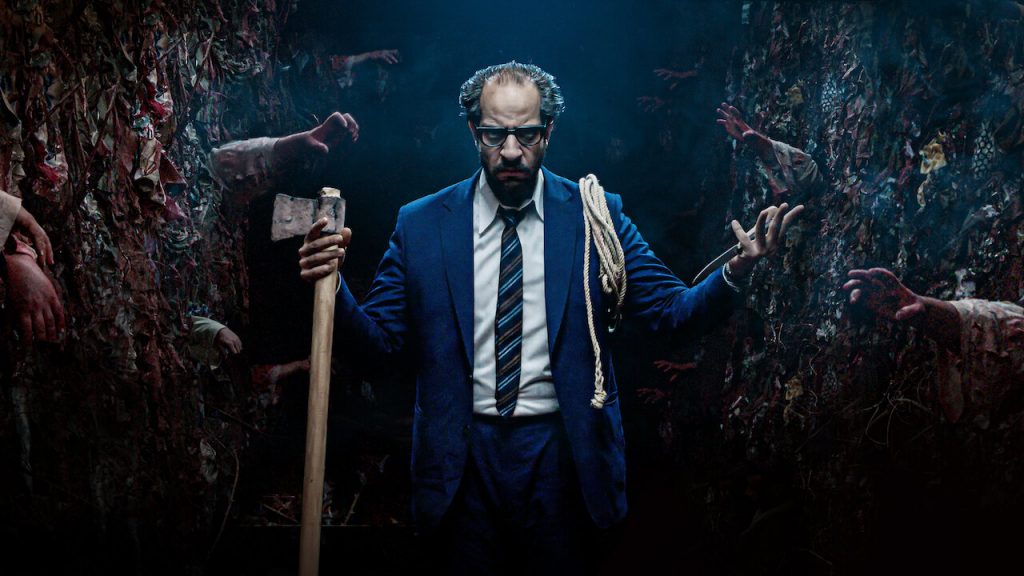 In this adaptation, Ahmed Khaled Tawfik, an Egyptian novelist, serves as inspiration for his book series. Not only is it the first Egyptian Arabic original series on Netflix, but it's also the first Arabic original series ever. Ahmed Amin, a renowned Egyptian actor and comedian, plays the lead role in Paranormal. In this he plays Dr. Refaat Ismail, a haematologist in his forties. Although he has always been a sceptic, Refaat begins to doubt the reliability of scientific explanations for his experiences with the paranormal. He joins forces with his coworker Maggie to protect the people they care about.
This show manages to be hilarious, bleak, and riveting all at once. It's also rather scary. Put Paranormal on your DVR if you like your television a little on the spooky side.
Many Egyptians value the supernatural and would be amazed by your experiences. And Egyptian Arabic subtitles! It's undeniably a must-watch series on Netflix.
#8. The Writer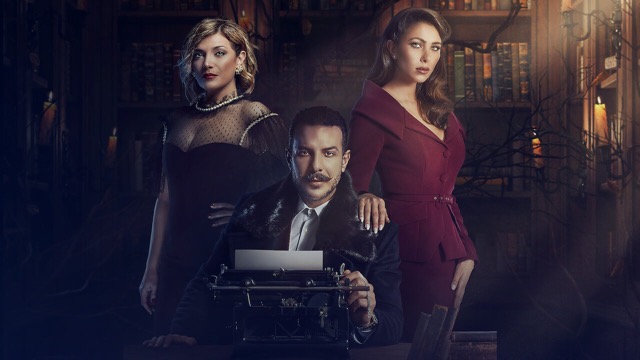 Just picture this: You've made a name for yourself as a prominent crime author in your area. Then strange events begin to occur that are eerily similar to your accounts. Is your influence leading to the worst kind of behaviour? Or is there some mysterious force at work making your stories come true?
Crime, police, and investigation-related vocabulary are introduced early on in the Arabic Netflix series The Writer. Don't bother about rewinding or skipping around to catch up; the action happens quickly.
Are you prepared to watch an outstanding Arabic Netflix series? Get ready to binge by signing up for Netflix using Arabic.
#9. I Have a Script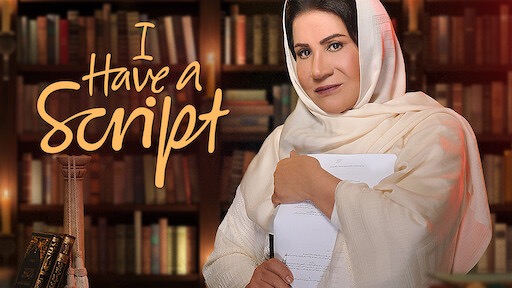 Consider this a social comedy Arabic web series on Netflix with a fresh perspective: It follows a lady as she pursues her dream job as a television scriptwriter. Sometimes, life throws you a curveball that forces you to take a leap of faith and realise your dreams. When someone close to you dies, it might make you question your own life choices and the choices you've made up to this point.
#10. Hidden Worlds
When seen from the perspective of Arabic culture as a whole, this Netflix programme becomes rather fascinating. The protagonist, a journalist, looks into corruption and discovers that a murder case's clues hint at systemic issues in society. Adel Imam, an iconic actor from Egypt, also appears. Even if you don't identify him, your Egyptian buddy will.
But the programme is obviously inspired by a specific cultural standard, and the views it holds may be somewhat upsetting to some viewers. Either viewing it with a critical eye or accepting it at its value can help your Arabic study.
#11. Takki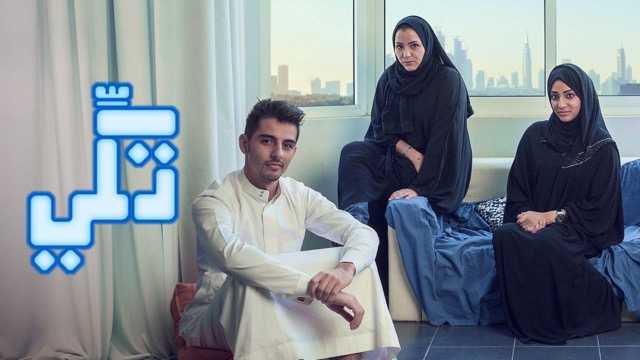 Takki is a Saudi slang word for relax, and the show is a drama about modern living in Saudi Arabia. A group of young people in Jeddah, Saudi Arabia deal with issues such as gender norms, romantic relationships, and friendship rivalry.
With no network interested in airing it, the show was initially released solely on YouTube, where it quickly gained a large following. The monarchy and severe Wahabi beliefs of Saudi culture are portrayed in the Takki Series, which is set in one of the most conservative countries in the Middle East.
#12.  The Platform
With a Syrian lead, this Emirati movie premiered on Netflix in 2020. It rapidly gained a cult following thanks to its slick editing and irreverent perspective on a topic that is never out of the region's public discourse: terrorism.
Karam, played by Syrian actor Maxim Khalil, is in charge of supporting his family when his father is taken into custody on terrorist allegations.
Karam, as an adult, struggles with his inability to trust others and launches an effort to expose what he perceives to be extremist organisations via a website he dubs "the platform" from his Los Angeles home.
After a family catastrophe in the United States, Karam travels to Syria to face his ancestors head-on. The series airs as the Syrian civil war and the United Arab Emirates' (UAE) own battle against organisations it considers extremists are in the background. That's why Abu Dhabi may benefit ideologically from The Platform.
Concluding Remarks
Clearly, the best Arabic television series can be viewed on Netflix, the most popular streaming service in the world. Four major Ramadan titles were made available on Netflix this year. Due to geographical restrictions, Netflix membership isn't right for everyone (or in some cases, the Arabic Netflix price). However, both the original series and the dubbed material may be used to satisfy your Arabic media needs right now. So it may be worthwhile to go with the Arabic Netflix sign-in. When you use native media to help your language study. You may naturally immerse yourself in a world where the language is spoken and understood. To get to the bottom of things, you'll have to put aside your linguistic barriers and concentrate on the message.