You can now watch the top Russian tv episodes and movies on Netflix without leaving the comfort of your own home, thanks to the proliferation of streaming services in the entertainment industry. As a result of streaming services like Netflix and Amazon Prime, more people in the United States are exposed to Russian history and culture and can enjoy stunning TV episodes and movies from Russia and other nations. Many Russian-language films and television shows are available with English and Russian subtitles, making it possible to learn Russian from Russian speakers.
One of the best ways to learn the language and culture of Russia is to watch current popular TV series in the country. A growing number of Russian TV shows are being added to streaming services like Netflix and Amazon Prime, which is great news for anybody trying to learn the language.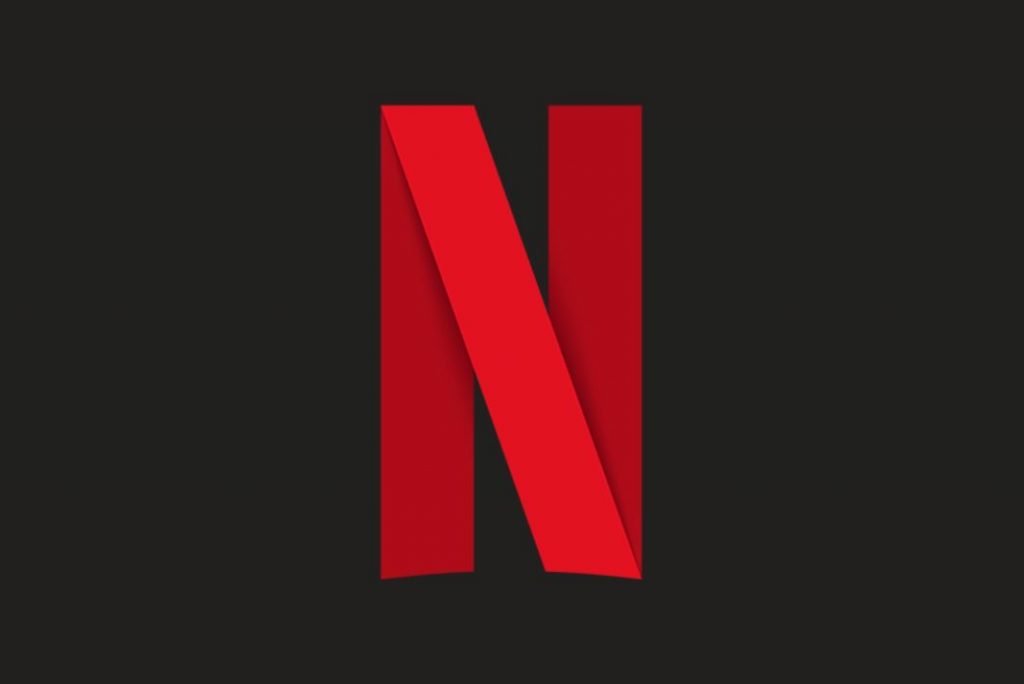 Subtitles in Russian, if accessible, are a great tool for advanced language learners.
If you're using the Chrome web browser, you may use the free Language Learning with Netflix (LLN) addon to help you study Russian more effectively. With LLN, you may switch between two languages' subtitles, hear conversation line by line, and adjust the playback pace. An on-demand dictionary is also included.
These are the top Russian series available on Netflix. Just click the title to see if the programme is accessible in your nation, even if you're not in the United States. Keep in mind that the content will no longer be available after the license arrangements have expired.
#1. Sparta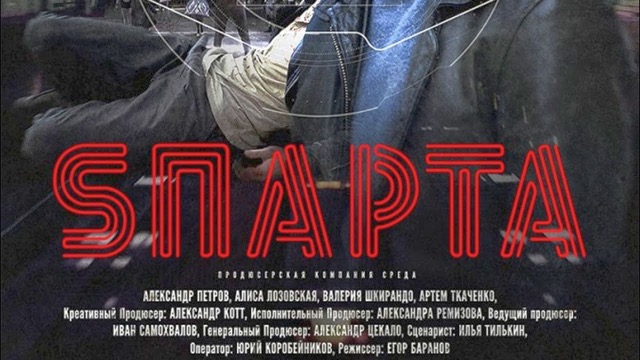 Law enforcement investigates the suicide of a St. Petersburg school teacher who jumped from a window. A local investigator questions the deceased student's classmates to uncover information about the high-stakes, addicting video game Sparta, which exists between the real and the virtual.
Is it possible that a young Sparta player killed the instructor, or did she take her own life?
#2. Locust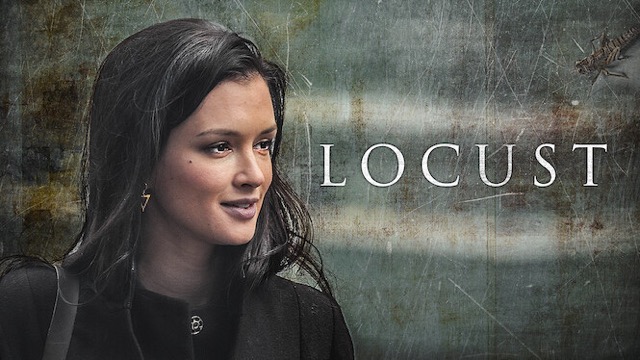 A credit for Egor Baranov, the film's director. Paulina Andreeva, Evgeniya Dmitrieva, and Anastasiya Akatova play lead roles.
Locust, one of Russia's most groundbreaking series, is the country's first erotic thriller to focus on adultery and sexual themes. The plot centres on an up-and-coming poet from a tiny village who falls deeply in love with a rich Moscow heiress. It's a great example of Russian television and one of the top series of its kind on Netflix. This is the first erotic thriller to be published in Russia. The story starts with a country boy and a city girl having a summer fling. The stunning beauty leaves the party for the city, where she agrees to wed her affluent admirer.
The kid from the little town came back, unable to let her go. Things get tricky when their enthusiasm surpasses all thresholds. After devouring 'Locust,' the new Romeo and Juliet get confused about what is actually important, and their extreme love drives them to commit horrific atrocities.
#3. Gogol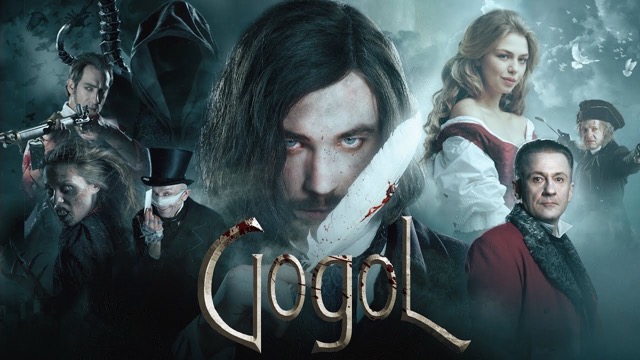 A credit for Egor Baranov, the film's director. The actors Alexander Petrov, Evgeniy Stychkin, and Taisiya Vilkova.
Nikolai Gogol, a Ukrainian-Russian poet often likened to Edgar Allan Poe, inspired this series of nightmare thrillers. Gogol, a regulatory representative and would-be essayist, crosses paths with Yakov Guro, a talented investigator, in this foreboding Gothic story. They travel to a distant town to look into a string of murders that the essayist Gogol claims were inspired by his criminal activity in his dreams, and they make the surprising discovery that Gogol has an uncommon aptitude for interacting with the hidden world. The author, a Ukrainian by birth, Gogol, blends working-class themes with dark and spooky aspects from Ukrainian folklore in his short tale collection Evenings on a Farm Near Dikanka, the basis for the series.
The Russian edition of the series consisted initially of a trilogy. Locations in St. Petersburg and Pskov, where the set for the fictional town of Dikanka was constructed, were used for filming. The time period is 1829. Nikolay Gogol, a youthful representative of the Third Section, is in a panic because his own writings appear shallow and fair. He struggles to keep working due to frequent and severe epileptic seizures. Yakov Guro, a forensic examiner, witnesses one of Gogol's fits and learns that the author's visions contain information that might aid him in resolving actual wrongdoings. Gogol and Guro investigate a very peculiar and puzzling case together, and find themselves in the sleepy town of Dikanka, where everyone has something very important to hide.
#4. The Method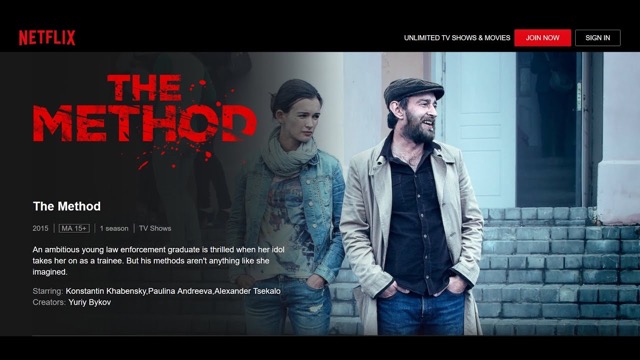 Main protagonist Rodion Meglin's story in this Russian criminal drama series. In the Russian police force, Rodion has the position of special detective.
His mission is to track down the most dangerous and mentally unstable criminals in Russia who have evaded capture thus far.
They pair the lone wolf Rodion with the young Esenia Steklova, who becomes his apprentice and "learns the ropes" from him.
On top of everything else, Esenia's mother's sudden and unexplained death has thrust her into her own personal drama.
You can now watch the first season of this mind-bending drama on Netflix.
One of the most acclaimed Russian programmes of the current age is The Method.
#5. Booba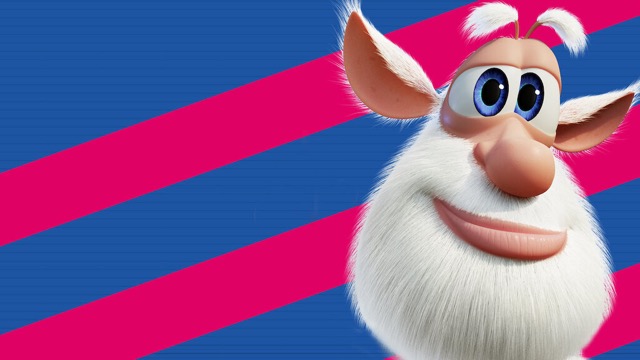 Directed by Leonid Rakhmanin Characters played by Roman Karev, Elena Kareva, and Artyom Kretov.
Booba is the protagonist of the novel, and he lives each day as if it were an adventure because he treats the world as a mystery and views everything with a sense of amazement. All seven seasons of the sitcom, which stars Elena Kareva and Roman Karev, are available to watch online. Like a toddler of five, Booba is endearing and naturally inquisitive. He takes in the world without resentment or anger, simply delight and awe. He does not talk but instead uses sound to express himself. His origins are a mystery, but his boundless curiosity and enthusiasm for modern discoveries suggest he may have missed the last century of human progress. The combination of his uncontrolled movements and his insatiable curiosity in the world around him sometimes leads to comical results. But since this doesn't satisfy Booba's insatiable curiosity, his exploits will continue in subsequent instalments.
#6. Silver Spoon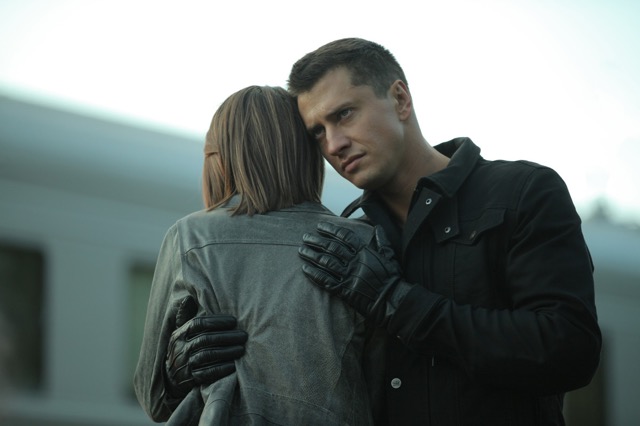 Netflix's first original Russian series was this criminal drama, which debuted in 2014.
Sreda, a prestigious Russian production firm, was responsible for its creation. Pavel Priluchnyy (you can't say any of those names, can you?) did a great job as Igor Sokolovsky. is the heir of a fortune in Russia's oligarchic elite. Igor has it pretty easy, spending much of his time drinking and partying at nightclubs. On one such occasion, he battles with the law enforcement.
Since his father is a Russian oligarch, our hero is not sent to jail but rather sent to the very police department whose officers he assaulted. One of the show's strongest points is undoubtedly its character growth. Silver Spoon is so great because it chronicles Igor's journey from a spoilt, affluent, entitled a-hole to an actual human being. In 2020, you'll see the Korean version on television. With a 7.8 rating on IMDB. It's a safe bet to be among the top Russian TV series ever.
#7. Savva: Heart of the warrior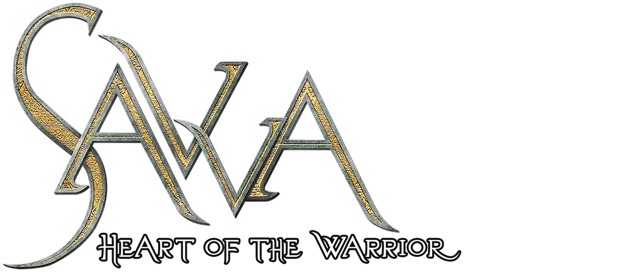 Maxim Fadeev helmed the animated feature film Savva: Heart of the Warrior. Also known as A Warrior's Tale. During the lockdowns of 2020, this is one of the finest Russian movies on Netflix to watch with your family and kids. Savva is preparing himself for a future as a warrior so that he can defend his town from the hyenas. The plot revolves around coming of age, standing up for what's right, and… slavery (!?).
The film's animation is satisfactory for a budget of about $30 million. Before diving into this Russian picture, it's important to set realistic expectations and realise that it will not be anything like a PIXAR or Disney production. Some characters are, to put it mildly, totally bonkers, and you may find yourself scratching your head and wondering who created this movie. Whoever made it, though, it was the Russians.
#8. Trotsky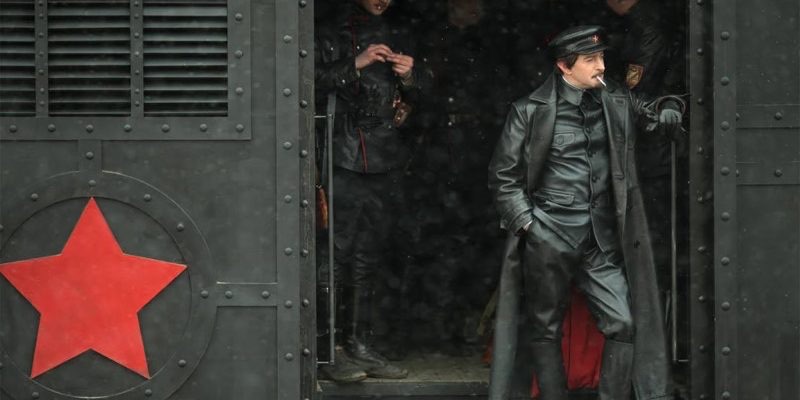 Aleksandr Kott and Konstantin Statskiy are the directors. Characters played by Konstantin Khabenskiy, Mikhail Porechenkov, and Maksim Matveev. Review Average: 7.1/10 on IMDb. This one's for all those history enthusiasts with an interest in the dark side of communism and Russia's great past. In Trotsky, we follow polarising figure Leon Trotsky as he flees from the Soviet Union to Mexico. Hoping to be as far away as possible from his sworn adversary, Lenin.
In May of 1940, Mexican Communists posing as police officers raid the residence of Leon Trotsky. The former Russian revolution leader was on the outskirts of Mexico City. It's pure luck that both Trotsky and his wife made it out alive. In the wake of losing nearly all of his close friends and family during his eleven years in exile. Trotsky comes to terms with the fact that his eternal enemy, Stalin, will accompany him for the rest of his life. He intends to leave behind a political testament that tells the truth about how he went from being a member of a persecuted minority to being a prophet of a new world and toppling an empire.
#9. Better Than Us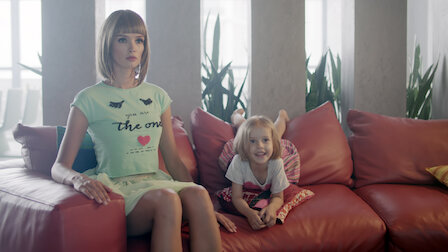 If you liked Ex Machina, you'll probably like Better Than us, too. Inspired by the film Ex Machina. Better Than Us follows the exploits of an android named Arisa who is on the run after killing the man who tried to sodomize her. This is an exciting tale of a fleeing artificial intelligence and its intentions to adapt to its new environment and become more human-like. In 2029, humans routinely use robots in various roles, including childcare, transportation, security, and even romance. While "Bots" are typically thought of as emotionless machines designed to carry out repetitive tasks, some may have emotional intelligence. A gang calling itself "The Liquidators" rejects coexistence with the robots and is prepared to sacrifice human lives in their war against them.
#10. Fartsa
The 1960s Soviet era serves as the setting for this programme. Russian producer Alexander Tsekalo was surprised when Netflix executives understood the premise of his show. Which follows a group of people who buy dollars from foreigners, resell them at a profit, and use the money to buy smuggled goods. All to resell them and use the proceeds to buy more dollars.
#11. Krasnaya korolevá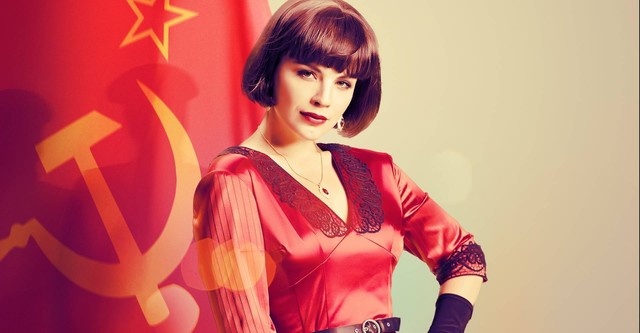 Alyona Semyonova is the director. Anna Sagaydachnaya, Bastien Ughetto, David Holt are the principal actors. A 7.6/10 on IMDb. The leading Soviet supermodel, Regina Zbarskaya, provided some inspiration for this fantastic Russian-Ukrainian musical set during the Cold War. Young Regina runs away to Moscow from her terrible past. She meets both brilliant minds and cruel people there. As a result of her perseverance and good fortune, she gains widespread recognition. A young woman from unmistakably humble origins becomes a prominent Russian fashion model in the Soviet Union during the height of the Cold War.
#12. The Road To Cavalry
The Road To Cavalry, is another historical drama from Russia's Netflix library. It offers a unique perspective on the period by focusing on the experiences of two sisters living in St. Petersburg during the outbreak of World War 1. As the sisters try to keep things steady, a Russian story is being written about them.
The top Russian Netflix programmes are outlined in this post. In addition to being a great method to learn Russian, watching Russian films is a lot of fun. Drama, humor, science fiction, and thrillers are all necessary ingredients for successful Russian television series.