With new content coming up every single day on various platforms, the content industry all across the globe is growing rapidly. This is causing many cinephiles to passionately watch great movies. As a result, there would be many movies and series trending online each time. Let's look at 12 Movies and Series that are trending online right now.
1# Blackout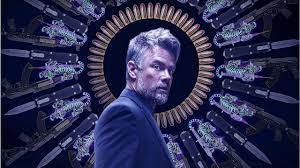 A man wakes up in a Mexican facility with hardly any recollection of his past. And he finds himself being sought after by various cartel factions who are all looking for whatever he took. Josh Duhamel and Abbie Cornish star in Sam Macaroni's upcoming action/crime/thriller Blackout. It is set in America. The movie runs close to 2.5 hours long. It belongs to the action-crime thriller category. It is available to watch on Netflix this season.
2# Rush Hour
Hong Kong Investigator Lee and Carter, a loud-mouthed LA detective, are forced to work together when a Chinese consul's young daughter is abducted. Cultural and distinctive work styles present challenges. When comedy juggernaut Chris Tucker meets up with martial arts prodigy Jackie Chan to look into an abduction, the fastest hands in the East meet the loudest mouth in the West. Rush hour is one of the best action and comedy films ever produced.
3# Blonde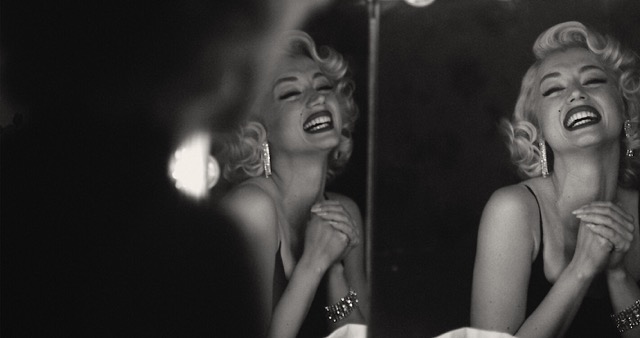 Blonde bravely reimagines Marilyn Monroe's life, one of Hollywood's most lasting idols. Blonde examines Marilyn Monroe's ascent to popularity and epic fate as one of the most famous people in history. This is an American biographical movie. It is based on Joyce Carol Oates' 2000 book named Blonde. Blonde blurs the borders between fact and fiction to explore the growing gulf between Norma Jeane's public and private personalities from her turbulent childhood to her climb to fame and romantic relationships. Andrew Dominik directed and wrote the film.
4# Last Seen Alive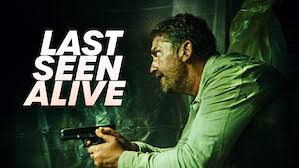 Will Spann's wife inexplicably vanishes at a petrol station, and his frantic search for her leads him down a dangerous path that forces him to elude the police and carry out the law on his own. He investigates the town's criminal underground while avoiding the police in a race against time to find her. Last Seen Alive has been a well-liked Netflix release for a while.
5# Mr. & Mrs. Smith
A husband and wife fight to maintain their union until they realize they are both covert assassins. Now, each of their jobs requires them to murder the other. It is a box office smash. Additionally, it is among the most downloaded and watched movies in history. Doug Liman's action movie is disorganized and muddled. Two very different conceptions of Hollywood came into close contact when Jolie and Pitt ran into one other on the set of the 2005 movie Mr. and Mrs. Smith.
6# Rick and Morty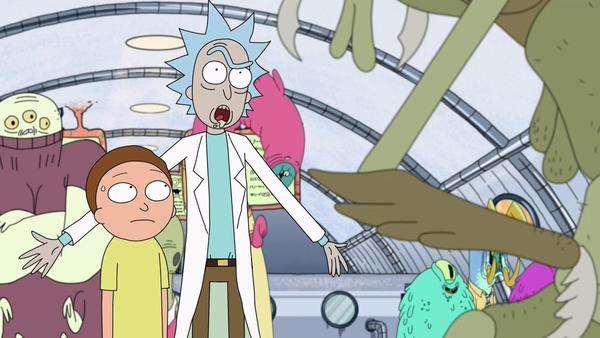 The sitcom deviates drastically from that initial concept as mad scientist Rick drags his grandson Morty (along with other family members) on a series of insane cosmic and spatial adventures. You never quite know what you will see from episode to episode, which is a good feature of this show. As they come up with new aliens, threats, and other issues for Rick and Morty to deal with, Roiland and Harmon seem to be having fun. It is a fun sci-fi adult cartoon series that is well-known worldwide. It is one of the constant trending shows over all platforms worldwide.
Let's continue ahead with the rest of the 12 Movies and Series that are trending online right now.
7# Brooklyn Nine-Nine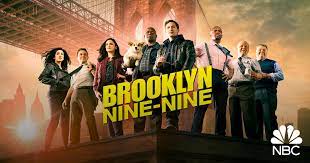 On several OTT services, you can watch every episode of the enjoyable and family-friendly Brooklyn Nine-Nine. In addition to including several important people of color, the program also makes us laugh till we cry while also tackling serious topics like police brutality and LGBTQ allyship. It is one of the most popular shows on the internet. The program is an absolute comedic treasure. As opposed to many other long-running shows, Brooklyn Nine-Nine has consistently produced high-caliber content. In Brooklyn, New York City, an eccentric commanding officer named Ray Holt and his oddball team of investigators solve murders.
8# Amsterdam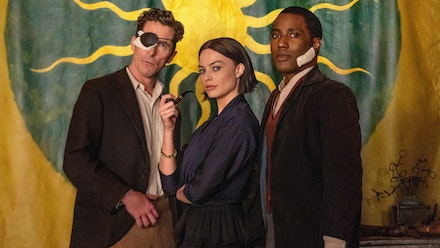 It is set in the 1930s and centers on three friends who witness a murder, turn into suspects, and learn about one of the craziest schemes in American history. Nearly every character in Amsterdam is created entirely fictional, including the central trio portrayed by Christian Bale, Margot Robbie, and John David Washington. The murder of a retired general serves as the catalyst for the storyline. Let the scheming, murder, and love begin. The latest release is trending on the internet right now. This is a sign for you to go ahead and watch it right away. It's a captivating and incredibly complex story that masterfully combines historical fact and fiction for a current, cinematic experience.
9# Luckiest Girl Alive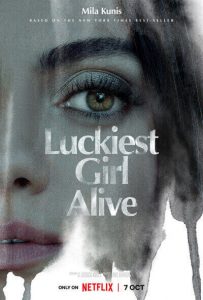 A writer's carefully manufactured vision of New York City starts to unravel as a true-crime documentary makes her relive her tragic high school past and consider the choices she made when she was younger. The film premieres in select theatres on September 30 and on Netflix on October 7. Due to the fact that so many women could identify with its themes of suffering and identity, the book Luckiest Girl Alive rapidly became a bestseller after its release in 2015. The film will be based on a complex, ominous, and gloomy premise.
10# Lou
A young girl is taken during a huge storm. Her mother teams up with her enigmatic neighbor to go on the hunt for the kidnapper. Their journey will put them on the edge and reveal their past's sinister secrets. It's hardly unexpected that Janney is by far Lou's best quality. It is available now on the Netflix streaming platform and it's trending for a while now.
11# House of the Dragon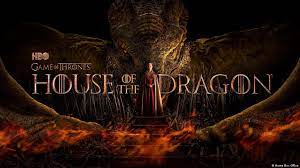 The prequel to Game of Thrones is here: House of the Dragon. The series, which takes place 200 years before the events of Game of Thrones, is based on George R.R. Martin's "Fire & Blood" and follows the tale of House Targaryen. The "Dance of the Dragons," the Targaryen civil war over succession, is depicted as well as the events preceding up to and during it. It marks the beginning of House Targaryen's demise. The American fantasy drama television series is currently one of the most watched programs online.
12# The Office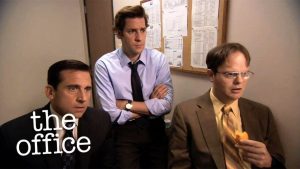 At the Dunder Mifflin Paper Company branch in Scranton, Pennsylvania, a ragtag crew of office workers experiences humorous misadventures. It is a mockumentary about a group of everyday office workers, in which ego conflicts, improper behavior, and boredom characterize the workweek. One of the top 100 television programs of all time is The Office. For years, it has routinely ranked high on the charts. It's without a doubt one of the top online shows.
These are the 12 Movies and Series that are trending online right now. You must go ahead and check these out to catch up with the cinephile conversations all around. And also to appreciate the popular works produced.