Turkish series have developed a global fandom over the last several years, spilling across into other countries. And the main reasons for that are the programs' excellent production standards and their utilization of timeless concepts. From modern dramas to edge-of-the-seat thrillers, all genres are involved in these series. Here are 12 Turkish series to watch this winter. Have a good dose of entertainment, if you have not included the following in your watchlist yet.
 #1. Love 101
A gang of young misfits joins forces to assist their adored lecturer in her search for love and the bravery of being themself in an effort to prevent her from skipping town. Whenever the headteacher as well as the remainder of the faculty believe they would not succeed and seek to remove them, she is the sole person who defends students. They devise a scheme to match her off to the obnoxious basketball coach such that she won't leave City. They develop a meaningful connection and a deeper understanding of one another as a result.
#2. Rise of Empires: Ottoman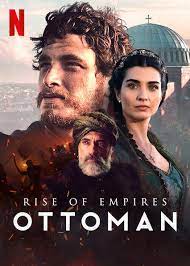 Rise of Empires: Ottoman is a Turkish history period drama.   Mehmed II, the Turkish ruler, launches an enormous war to seize Constantinople, the Byzantine metropolis, altering the direction of events for generations. The city defenses are destroyed by Ottoman cannons, and Venetian troops take an age. In the highly regarded series, Mehmed ushers in a fresh age for Ottoman Rule. The Ottoman Empire is thought to have expanded so quickly due to other nations' weaknesses. And lack of organization as well as their own sophisticated military structure and strategies of the period.
#3. Innocent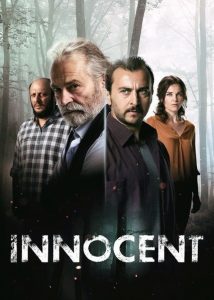 Offer this mystery a shot when you enjoy dramas and other horrifying puzzles set in what appear to be lovely small communities. A homicide detective becomes entangled in a disturbing murder investigation within the series. This story includes a former cop and his kin. Returning to his homeland. He uncovers the horrible realities concealed behind the façade of a tranquil site as the probe progresses.
#4. Black Money Love
A strange incident claims the life of Omar's girlfriend, a cop. Omar comes to the realization that there is something more to this strange killing well after the trauma of her untimely loss and the claims of his beloved compromising upon him. Throughout the first few chapters, the main relationship involving Omer and Elif thoroughly captures the attention of the audience. Omer has a plethora of emotions and is practically an ultra. He can, however, genuinely put his shoe in it repeatedly since he is a man.
#5. The Gift
This Turkish show series is based on a Boybaş tale. And motivated by actual circumstances. It takes place at Göbekli Tepe, a prehistoric settlement in Anatolian, Turkey, whereby standing stones have been found. These are millennia older. The area was obscured by mystery since the modernization. And the program capitalizes on the suspense. The protagonist of the story is a creative artist from Istanbul who has painted this very same enigmatic emblem ever since she was a small kid. As she learns that perhaps the sign has been found at a location near Göbekli Tepe, her existence is forever altered. So began a risky adventure that would reveal her previous truths.
#6. The Protector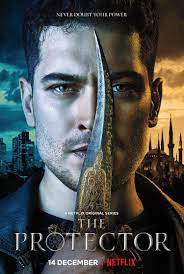 Hakan, a teenage grocer, discovers how his connection to a mysterious ancient legend charged with defending City from an eternal foe has the potential to completely upend his current reality. He finds it difficult to decide among his responsibilities both as Protector as well as a true romance that he discovers. Eventually, Hakan discovers that an immortal's bloodstream carries a hidden power when he dismisses the coaching and Protector responsibilities. Succinctly summarized, it recounts the story of a young guy who lives in present Istanbul and sets out on a mission to defend the city from an eternal foe.
Let us continue ahead with the rest of the 12 Turkish Series to watch this winter.
#7. Winter Sun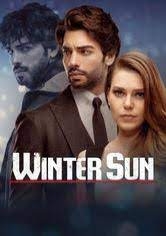 A humble fisherman assumes a new identity to wreak vengeance on the cruel businessman who murdered his dad and ordered the assassination of the twin brother long before. Efe's search for vengeance, atonement, and a romance he hasn't experienced since boyhood are all explored in Winter Sun. You'll remain on the edge of your seat while watching this because of the shady activity that takes place and the intense love tale that drives it. The personality evolution and plot lines were both successfully accomplished.
#8. 20 Minutes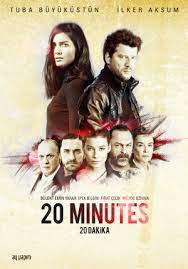 Melek, a pastry chef, is convicted of hurting the son of a political figure. Ali, the devoted spouse, seeks to assist his lady in escaping jail. Husband and wife Malak and Ali remain passionately in love with one another. When Malak is jailed and charged with murder, their lifestyles are forever altered by Ali's decision to aid in her emancipation. Excellent character progression, outstanding performance, and a very original plot.
#9. 46 Yok Olan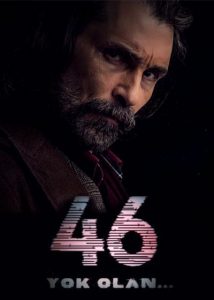 Turkish psychological thriller television program 46 Yok Olan. Serdar Akar is the show's director. A genetics professor tries a treatment for his unconscious sister that combines conventional medicine and shamanism, but it has startling adverse reactions. It is humorous and spooky. This could be the appropriate program for you if you enjoy psychological thrillers with light humor. 46 Yok Olan provides a satisfying amount of recreation with a unique and unusual storyline. It is available on Netflix.
#10. Resurrection: Erugrul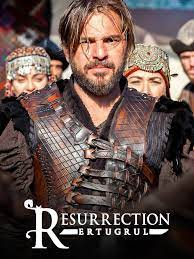 Turkish historical fantasy and intrigue drama series Resurrection: Erturul. Ertugrul Suleyman Shah struggles to defeat Mongol and Roman foes as he looks for a place to live with his group. The  13th-century Turkish fighter accepts to combat an emperor's foes in compensation for newfound traditional territories after an unintended selfless act puts his tribe in jeopardy. Each and every personality is endearing or fascinating. While reflecting on the series's five seasons world in general, there are numerous different facets to consider. If you're looking for a break from the plethora of shows that portray these clichés, watch this one.
#11. Love Me As I Am
Both discover that life and romance aren't flawless after affluent college boy Omer and low socioeconomic college lady Aysem are infatuated and get married. You may learn about Omer and Aysem's unadulterated love affair, despite coming from opposing households. Additionally, you'll learn about connections, family ties, and the wealth gap among communities.
#12. Behzat C.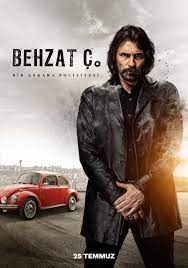 The Ankara Police Department's uncoordinated patrol as well as its disgraced police commander battle crime. The drama, which is modeled on Emrah Serbes' works, centers on Behzat, a morally dubious, unconventional cop. He is the chief of Ankara's crime division and oversees a group of five extremely diverse individuals. Each story focuses on them resolving a different homicide case whilst traversing the process and resolving personal problems. Even though the series has faced significant opposition from the reigning administration due to its political topics, it is still one of the highest-watched television programs in Turkey.
These are the top 12 Turkish Series to watch this winter. From thrillers to pumping action in historical fiction, and dramas. These series comprise all these varieties of genres.