Netflix or Prime Video is generally the go-to platform for watching series and movies. But there is one more application with a bunch of great content libraries in binge-worthy series. That is Hulu. The streaming service Hulu has incredible pieces of content and series or dramas that are streaming right now. Hulu leads to be one of the best OTT platforms. It is underrated in terms of the variety in genres of the shows streaming. So you should definitely check out the platform if you haven't already. Here are 12 series to watch on Hulu.
1# Life & Beth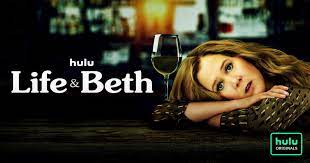 The first in the list of the 12 series to watch on Hulu is Life & Beth. Life & Beth is a great series that takes an emotional role for the viewers. It is a good comedy-drama on Hulu created by Amy Schumer.
On paper, Beth's life appears to be quite wonderful. Impressive to all of her childhood friends. She is a successful wine dealer. She resides in Manhattan and has been in a committed relationship with a wealthy man for a while. When a startling event compels Beth to confront her history, her life is forever changed. Beth begins to understand how she came to be who she is and who she wants to be through memories of her teenage years. We'll follow her as she works to create a bigger, braver, and more genuine existence. Developing her own voice and leading a purposeful life. A stroll down memory lane is a great way to deal with trauma, laugh, and move on.
2# Godfather of Harlem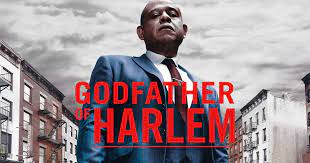 Godfather of Harlem is a Crime drama that consists of 2 seasons. This show takes an outlook on Manhattan's most notorious criminals, neighborhoods and fascinating eras.
Bumpy tried to win control of Harlem back from the hands of mobsters and white politicians after being released from jail and returning to a once-glorious, now drug and crime-ridden area. Godfather of Harlem, which delves into the previously untold history of New York City's uptown, is brutally honest in its account of how Malcolm X (Nigel Thatch), a Black mobster, and some of the most prominent figures of the era connived to produce an intense drama.
3# The Mindy Project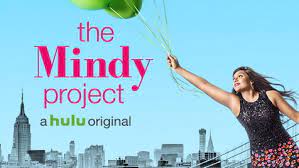 The Mindy Project demonstrates how the Successful obstetrician Mindy Lahiri juggles her personal and professional life while working with eccentric coworkers. She is quite professional in her work, but as soon as she leaves her office, she feels the urge to watch romantic comedies.
The majority of the critics gave the programme favourable reviews, praising the acting, script, and direction most of all. The show is fun to watch. Additionally, it was nominated for a 2015 Primetime Emmy Award in the category of Outstanding Costumes for a Contemporary Series, Limited Series, or Movie. It was created by Mindy Kaling.
4# The X-Files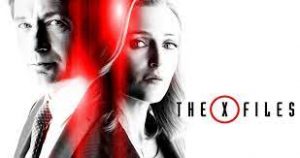 When it debuted in 1993, Chris Carter's sci-fi/horror programme became an immediate smash. The show (primarily) followed the FBI files that nobody else wanted, combining parts of The Outer Limits with an investigative procedural. Nobody, that is, until Special Agent Mulder made the decision to go investigate them. Special Agent Scully, his reticent and dubious colleague, provides him with a lot of assistance. Despite the fact that the show's final several seasons of its original nine-season run completely lacked Mulder, it's still worth watching on the Hulu app.
5# Rick and Morty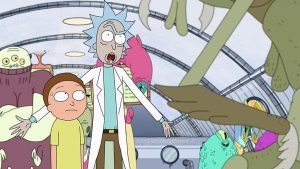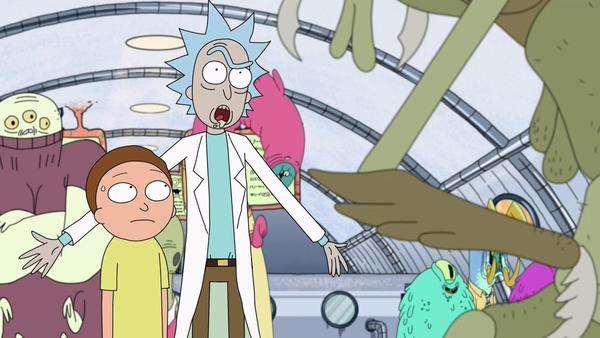 As mad scientist Rick pulls his grandson Morty (along with other members of his family) on a series of crazy intergalactic and spatial adventures, the show veers wildly from that original idea. A nice aspect of this show is that you never quite know what you will see from episode to episode. Roiland and Harmon appear to be enjoying themselves as they come up with new aliens, dangers, and other issues for Rick and Morty to face with. An internationally renowned sci-fi adult animation series, it is full of humor.
It is definitely a must-watch binge-worthy series that is available on Hulu streaming OTT app.
6# Atlanta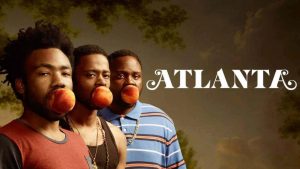 In the dramedy Atlanta, Glover and Brian Tyree Henry play two cousins who are attempting to break into Atlanta's thriving hip-hop scene. The programme not only helped Glover establish himself as a great TV creative talent, but it also gave several performers their big break. The show defies easy classification, yet it is funny and experiments with plots, especially in the highly regarded second season episode "Teddy Perkins." Atlanta has two seasons available right now. Unquestionably among Hulu's top shows is this one.
Let us continue ahead with the rest of the 12 series to watch on hulu!
7# The Office (UK)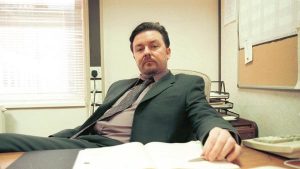 The Office's original UK version remains one of the funniest sitcoms ever made, despite the American version having a far longer runtime. The wonderful idea of Ricky Gervais and Stephen Merchant to film the show as it was the subject of a long-form documentary has been adopted by so many other sitcoms. With his depiction of David Brent, manager of Wernham Hogg Paper Company, on the show, Gervais became a household name in comedy and one of the best TV characters ever created. This makes it one of Hulu's top programmes and a bingeable show for the audience.
8# High Fidelity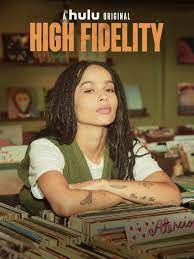 High Fidelity strikes a particular chord of nostalgia without ever becoming stale by fusing real emotion, amazing music, and popular culture. Into a truly humorous day-in-the-life style story that harkens back to when it was the standard. It helps Kravitz to bring her character to life and give a career-best performance that is certain to make you dance, cry, and laugh just like all your pre-Y2K favourites. Kravitz's own experience in those days of the rebellious and different. Sadly, High Fidelity was taken too soon, lasting only one season, just like the actual music stores and the weirdos who used to manage them. Thank goodness, Hulu added it to their collection after recognising its brilliance.
9# Abbott Elementary

You'll be giggling and grabbing your sides the entire time you watch. However, when it ends, you won't just be left smiling; you'll also be left with the lasting realisation that everything depicted is real. Everything, with the exception of the fantasy that teachers in all underfunded schools are only half as wonderful, talented, or enthusiastic as those at Abbott Elementary. It is a mockumentary sitcom that shows the daily lives of teachers in a school in Philadelphia.
Abbott Elementary is a must-watch on Hulu.
10# The Dropout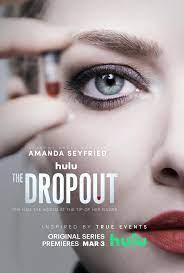 In this incisive series, the amazing story of Elizabeth Holmes, the biotech prodigy-turned-felon, is vividly and precisely portrayed. The Dropout, starring Amanda Seyfried in an Emmy-nominated performance, investigates how Holmes dropped out of Stanford to create Theranos, a business that promised to improve blood testing. It is based on the ABC News podcast of the same name. The sole issue? Everything about it was a scam.
11# Brooklyn Nine-Nine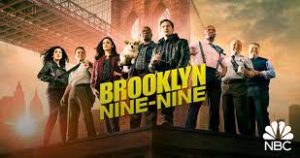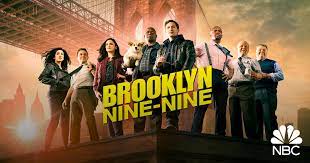 The only way to view every episode of the family-friendly and entertaining Brooklyn Nine-Nine is on the Hulu platform. The show not only has a number of people of colour in prominent parts, but it also doesn't hesitate to address serious issues like police brutality and LGBTQ allyship while simultaneously making us laugh till we cry.
12# Veronica Mars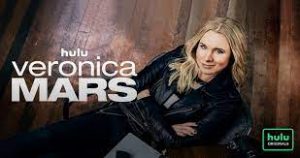 A witty female detective, serial mysteries, a legendary father-daughter bond, dramatic love tales, and more intrigues than one small California town can handle are all included in Veronica Mars. Watch it right now on Hulu. It is one of the most popular and mentioned shows for hulu.
The above are the 12 series to watch on hulu. Go ahead and subscribe or sign up for the Hulu streaming service and go on to watch all these mentioned series.