Samsung introduced Bespoke Home, designed to amuse their customers by providing new and the most modern ways of using the utensils within your kitchen as well as giving the freedom to catch up on the kitchen movements outside of the kitchen.
The new function of this technology is that it empowers and manages the usage of kitchen appliances. More modern and urban technology gives users a unique experience in a new world of advancement. This lineup includes a wider selection of a 32-inch screen for the Bespoke 4-Door Flex with Family Hub+. Moreover, an advanced AI pro cooking from a Bespoke oven assists you in your making of meals.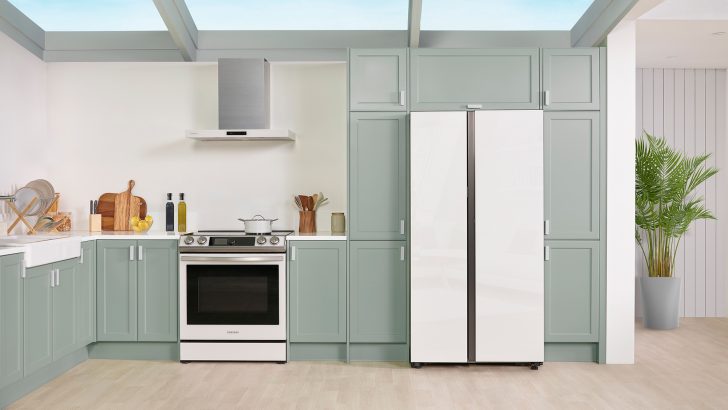 Samsung overly advanced and multifaced technology has introduced a new way of living. The head of the customer experience team and EVP of Samsung, June Lee has disclosed more about their future updates in the Bespoke Home project.
According to him, at CES 2023, they are continuing to build on the success of their Bespoke lineup with the introduction of new Bespoke refrigerators and built-in appliances that will give consumers even more ways to express themselves in their kitchens.
Samsung aims to maximize the freedom of their customers who seek personalization and productivity in their kitchens. With new and enhanced features, everything from huge, responsive screens on refrigerators to AI-powered culinary assistance. With the help of customization, these new features and products allow users to genuinely express themselves. It goes beyond just assisting them in the kitchen but resulting in more enjoyable experiences. Additionally, these new appliances combine the most recent kitchen advancements with adaptable designs and seamless integration with SmartThings services to enable exceptional comfort and efficiency at home.
Better connectivity in the newly updated advanced refrigerators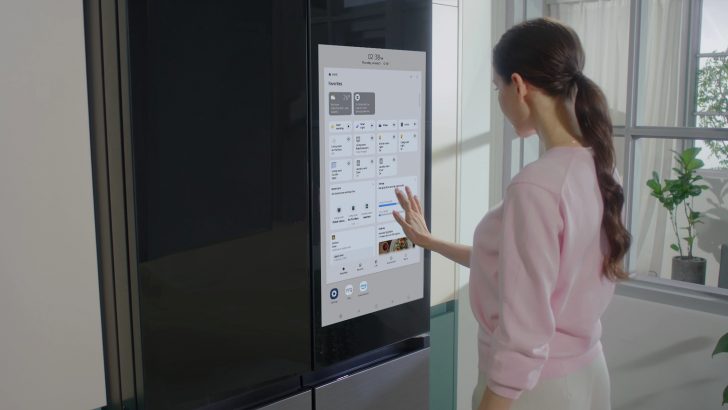 The Bespoke 4-Door Flex Refrigerator with Family Hub+ 's dynamic features are displayed on the 32-inch, bezel-less FHD screen, which is almost two times larger than the old models. The users can now also enjoy their TV shows with the help of the broader display of the screen. While still keeping them in check of their devices. Thanks to the large screen that shows every movement of your appliances and helps you control it.
Samsung has used its Family Hub software which is Samsung TV Plus1, inserted in the new refrigerator. Allowing more than 190 free channels and the whole Google photosystem, through which you can easily share your photos and make the screen more to your liking by giving a classic vibe to your kitchen.
Features and Designs that give further customization to your kitchen
A wide range of colors are available that will create a pleasing visual combination when mixed with your kitchen's interior. It has a very simple design yet gives you a quality refrigerator with a customizable front panel in both doors and stainless-steel glass. The refrigerator has an auto door open system in which you simply have to touch it once and the door opens on its own.
The internal structure of the refrigerator is also a part of evolving technology. It also has an Optimal Fresh Zone+ and Active Fresh Filter to keep the food fresh and 99.99% bacteria-free. It also has a water dispenser and an autofill water pitcher with an infuser, providing you with naturally flavored water at any time of the day. Along with that, it has a side dual ice maker that is found inside the Bespoke Side Refrigerator.
The refrigerator and freezers work much more effectively and efficiently than any other high-quality product. Yet, they are saving lots of energy through Smsungs AI energy mode. Optimal Fresh Zone+ and Active Fresh Filter keep the food fresh and 99.99% bacteria-free.
Prepare Healthy meals with AI Oven
Samsungs powerful creative AI oven helps in making delicious meals according to your preferred diet. Bespoke AI Oven with SmartThings cooking and Samsung Health also observes the user's diet stats and workout goals which is a plus for all health-conscious users.
The AI Pro Cooking optimizes cooking settings while monitoring food. The AI Pro Cooking system will send users food warning notifications to prevent the food from burning. An Internal camera and powerful AI are placed inside the oven to sense it. Samsung has also substituted the old traditional cluttered handle designs with the conventional one-push auto-open oven.