If you never heard about it. Then get up buddy it's time. People are making money by selling feet pictures online. You might be laughing right now but it's true. You could make money by selling feet pictures online. And we've researched that, it is a legit way to make money from home.
There is a demand for such photos, and the good thing is that you can sell these photos without revealing your identity to buyers.
In this article, we will be answering all the questions related to selling feet pictures online. So let's begin.
Also Read: 10 PC Games To Defend Hating
---
Content:
What is Feetfinder?
Is Feetfinder a scam?
How much money can you make on Feetfinder?
Who can sell Feet Pictures?
Who are the buyers?
Alternatives
Don't show your face in the pics
Pros & Cons
How to take good feet pics?
How to sell feet pics?
---
What is Feetfinder?
Many people may find the idea of making money by selling feet pictures online funny. But Patrick Nielson, the founder of Feetfinder, believes that selling feet pics on Feetfinder offers people an opportunity to earn extra cash in a safe and secure environment.
Feetfinder touts itself as one of the safest online marketplaces for selling feet pictures. Since 2019, the site has now over 160,000 verified active users.
The concept of Feetfinder is simple. Anyone can sign up to be a feet model, take feet pictures and videos and make them available to individuals and companies for a price.
Also Read: How To Enable Or Disable Fullscreen Optimizations For Games In Windows 11
---
2. Is Feetfinder a scam?
The first thing in your mind might be that it is a scam. But no, Feetfinder is not a scam site. It is a legit way for selling or buying feet pictures online. There are much older sites for the same thing, like Feetify.com. But Feetfinder has gathered the audience or models much more than any other site or app of its kind.
It is a genuine and safe platform for selling your pictures, that's why more and more audience attracts to it. And the site has more than 200,000 active users.
Feetfinder requires all users to be over 18 years of age and they require a valid ID for verification so the chances of scam accounts existing on the platform are minimal. It is a legit business and the platform does not support nudity so you can try the platform to sell your feet pictures.
Also Read: Quick Tips On How To Get Started With feetfinder.com
---
3. How much money can you make on Feetfinder?
Some models say they are making money on Feet finder but we are not certain how much you can make as a model. One thing to take into consideration is that it's not always easy to make money without spending time being active on these platforms.
The more time you spend being active, the more likelihood of making money.
As for how much you should charge for your pictures and videos, you can start at $5, $10, $50, and even go as high as the buyer is willing to pay.
Yes, some buyers have no problem with paying hundreds of dollars for what they want, specially customized videos that you make for them.
---
4. Who can sell Foot Pictures?
Anyone who wants to earn some easy extra money!
All you need to get started selling feet pics as a beginner is a decent camera or smartphone capable of taking high-quality shots, some inexpensive lighting, and access to the internet.
Selling feet pictures is a unique (and anonymous) way to earn passive income each month.
If you're not interested in selling photos of your own feet, you can sell pics of other peoples' feet or even baby feet pics instead.
---
5. Who buys Feet pics?
Shoe Companies
Feet Fetishists
Feet Model agents/agencies
Newspapers/magazines publishers
Bloggers and webmasters
Advertisers
Feet Picture collectors
Stock Photo sites
Etsy sellers
Podiatry Websites
---
6. Alternatives of Feetfinder
Onlyfans
Stock Photo Websites
Marketplace platforms like Etsy and eBay
Craigslist
Foap App
Instagram
Instafeet
Reddit
Zazzle
---
7. You don't need to show your face on Feetfinder?
There is no requirement that you should show your face on Feetfinder. However, many sellers show their face on Feetfinder as it helps with sales.
Feetfinder does require a valid ID with a clear picture of your Face for account verification, but the picture of your face is not required for selling feet pictures.
Even though the face is not mandatory for feet pictures, feet pictures with faces tend to sell better on such platforms.
---
8. Pros & Cons of Feetfinder
Pros:
Easy to sign up
Accessible to users from all countries, including outside of the U.S
Weekly payout for sellers
ID verification for all users to ensure no fake users
Referral bonus if you refer people to join Feetfinder.
Easy to browse through different feet pictures based on tags, categories, and user profiles.
Cons:
No mobile application
High subscription charges (Charges seller subscription fees ranging between $3.99 per month or $14.99 per year)
Few sellers claim that many buyers on Feetfinder are fake
---
9. How to take good Feet pics?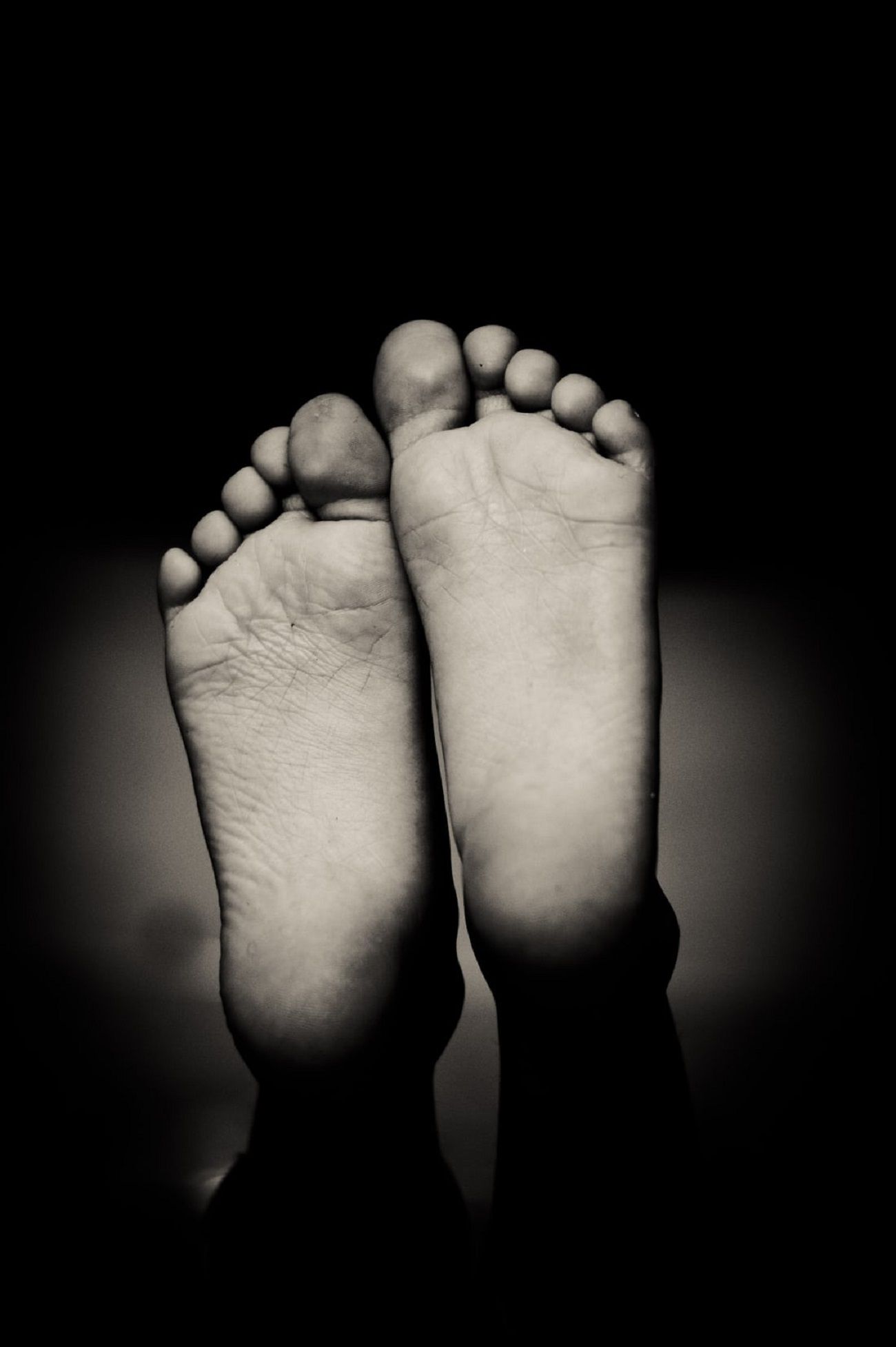 Feet pictures must be clear and free from clutter. And you should also take care of the following points for better feet pics:
9.1 Pamper Your feet
Keep your toenails and cuticles trimmed
Moisturize your feet every day
Soak your feet regularly and scrub off any thick, dead skin
If you cannot afford professional pedicures, search YouTube for DIY pedicure ideas and purchase a home foot spa kit
Apply whitening toothpaste to yellow toenails
Apply lotion before bed and cover your feet with thick socks
Wear socks and shoes or slippers around the house and yard to avoid staining the soles of your feet
9.2 Invest In some basic equipment and courses
Photography
Lighting
DSLR
Editing Softwares
9.3 Foot Poses
Bottom of foot
Top of foot
Foot arch
Toe spread
Shoe in heels
Giantess feet
Dirty soles
Candid
---
10. How to sell feet pictures online?
You have to be careful while using these types of websites because the risk of getting scammed is so high.
Here are some things you can do to stay safe when selling feet pics online:
10.1 Remain anonymous
There is absolutely no need to disclose your real name when selling photos online. Doing so will only invite a potential stalker into your life.
Create separate (anonymous) email and social media accounts for your foot photo business. Never give your name, address, or phone number out to clients.
10.2 Never share your face
Some foot pics sellers are perfectly fine with showing their faces (and other body parts) in their feet photos. You'll find that the more you show, the more you earn.
That being said…do you really want your personal photos floating aimlessly around on the internet, where anyone can access them, photoshop them, and reshare them?
10.3 Don't share personal information
While it's common to receive and answer specific questions and requests regarding your feet pictures, ie. angles, backgrounds, toenail polish colors, etc. It is never ok for a buyer to request sensitive personal information.
If you are uncomfortable in any way with the direction a conversation with a client is going, stop communications immediately, block the offender, and report them if necessary.
10.4 Say "NO" to Physical gift cards
Chances are if a client wants to pay with a gift card, it's either stolen or counterfeit, or they plan on canceling payment once they receive their photos.
10.5 Never accept overpayments
Another common tool scammers like to employ is to offer you more than your asking for a product, with the promise you'll transfer some of the money back to them after it is deposited into your account.
Or, they will 'accidentally' pay too much and ask for the difference to be returned to them.
Or, they will request a 'small payment' from you to make sure you're legit.
Either way, the original payment is fraudulent, and the seller ends us losing money.
10.6 Stick to your offer
Compromising on the price of your photos leads clients to believe one of two things:
Your work is low-quality
The price of your work is open to future haggling
10.7 Put Watermark
Whenever you post your images for sale, always either blur the image (using a free editing program like Canva) or overlay a large watermark to show ownership of your work. Otherwise, your photos can be misused
10.8 Ask for payment before sending images
It's important to remember to always verify that payment has been received before you deliver the final image to the customer.
Also Read: 10 Popular Online Games In 2022
---
Conclusion
So, this is all about the article. We've tried to answer all the common questions. If you still have any queries related to the topic, then please let us know in the comments. We hope you liked the article.