What is FeetFinder?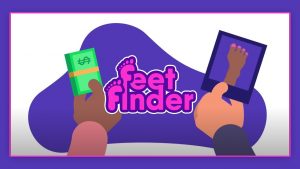 FeetFinder was found by Patrick Nielson. Patrick Nielson believes that selling pics of the feet online can be an opportunity for people to earn extra money safely and securely. Many people think that selling feet pics online is funny. Starting with FettFinder is very easy and simple. All you need to do is first sign up to FeetFinder. Click good pics and videos of your feet. Then make it available to individuals and companies for a fixed price. FeetFinder is now the largest, safest, and most trusted foot website in the world with millions of users.
Some Tips On How to Get Started with feetfinder.com
There are some tips that you must know before getting started with the FeetFinder website. Let us see what are the tips.
Tip 1: Optimize your Video title and also the Description
It is always better to describe and add the title to the video and pictures while uploading it on the site. It is one of the excellent jobs to improve your content on the Feetfinder.com
Tip 2: Be Unique
All the buyers usually search the content using keywords. So when you are using some words such as Cute Feet, pure soul, etc, there are thousands of content related to those words and also the competition is very much high. So try to be unique as much as possible to attract the buyers compared to the others and also be descriptive about your content.
Also Read: What Is Feetfinder.com? All You Need To Know
Tip 3: Have a reasonable price based on your content and quality
Each and everyone look different with their faces, but most of the feet look similar. Pricing your content is a little tricky as it has a wide range to price your content based on its quality. So you should price your content accordingly. For example, if you are shooting or capturing a video and photo of your feet from your smartphone and the quality is a little low, then you must keep the price a little low. When you shoot videos or click pictures with a good DSLR camera and the quality is high and good, then you can price your content a little high according to the quality.
Tip 4: Be Realistic
It is an important aspect to be Realistic. You cannot sell all of your content for 50 dollars. You need to price the photo album around 5 to 10 dollars and for the videos, it should be around 10 to 15 dollars. This is the manner you are supposed to price your content on the FeetFinder website. But when your content is good and excellent, the best way to make your sales and increase them is by building a good relationship with the buyers.
Tip 5: Communicate with Buyers
It is essential to communicate with the buyers to know about what they are interested in and also what type of content they would prefer. Buyers can send you private messages and also sometimes private offers for the content.
Tip 6: Customize your content
Buyers of Feetfinder websites usually prefer customized content. So it is important to make your content customize and also attractive in your way.
Tip 7: Be patient
This is one of the important tips. It is always important to be patient. It is okay if you do not make sales on your very first day or the first time. FeetFinder will always help in attracting customers ttoit. But as long as you do your part properly and post the feed, you will be successful in selling your content.
Some Pros and Cons of FeetFinder:
Pros :
Feetfinder is safe and secure to sell your feet pics and make money out of it. Like other platforms which are legitimate and consider and help you if you're looking to earn extra money.
In Feetfinder, you tend to set the price to sell your content. So you can essentially determine the earnings. If you are smart enough to make good content and have a strategy you can make enough money from the FeetFinder website.
It is quite a helpful site. The website provides you with quite a handy, comprehensive set of information for the users so that they are well informed.
FeetFinder is free for all buyers which help to attract more buyers. More buyers mean more opportunities to earn money.
Cons:
FeetFinder's website is not completely free. It charges for the subscriptions when you are signing up.
The site also charges a 20% commission on your sales.
It requires an ID to sign up, but this can work against you if the company does not have a secure system.
These are some Pros and cons of the FeetFinder website that you need to know.
Conclusion:
FeetFinder website contains pros and also cons. Before you start with the FeetFinder, you should know some tips which will help you with the website. If you are looking for a safer and more anonymous way to sell your feet pictures in which you do not have to give out your personal information such as your Paypal account to each of your buyers, then Feetfinder is one of your best options out there. It is also a good platform for you to earn some extra money.