According to Statista, 218 billion apps were downloaded in 2020, with a projected increase to 258 billion by 2022. Apps are definitely in high demand, making the mobile market extremely competitive. Whether you want to make an app to complement your website, reach a new market for the business, or simply have a great idea for a new app, we'll walk you through every step of the process in this article, from app ideas to app publication and upkeep, providing an easy guide for beginners who want to build their first mobile app. lets start with how to create an app for free.
Also Read: 10 Most Downloaded Apps On Apple's App Store
​1. Write down your concept.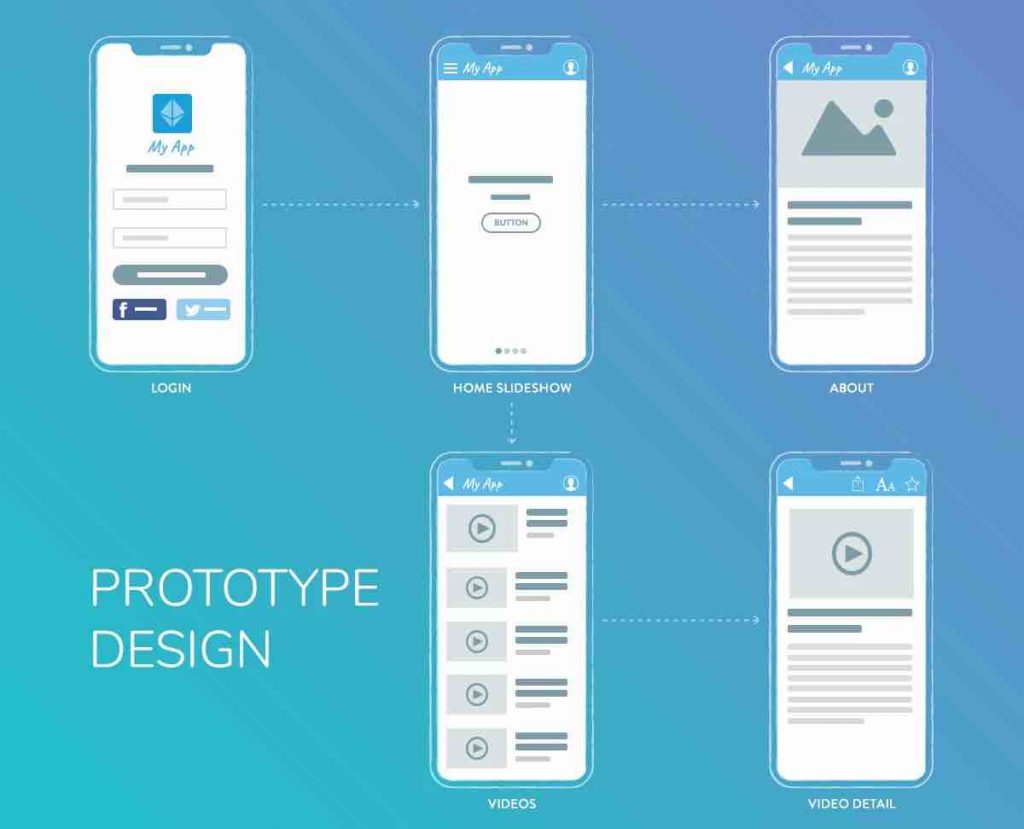 The first stage of your app-building is to understand what your idea is aiming to deliver:
Set your goals, research the market, and define your concept. Here are some of the main questions you should be asking yourself.
   What is your target audience? Your app should be specifically designed to add value to your target audience
   Which features are most desirable and will help you keep your users engaged.
   Find out whether other apps are doing the same thing
   Check out the competition, their review, get inspiration for your design
   Will you monetize your app?
Also Read: How To Run Multiple Copies Of An App On Mac
2. Conduct competitive market analysis.
Now we need to see if the problem your app solves is already being addressed by other apps. Now we need to see if the problem your app solves is already being addressed by other apps. The goal is to figure out how well these other apps are meeting the need.
These programs could be out of date, or the developer may have stopped updating them. Or none of them may fulfill the audience's real needs and wishes. Look at the ratings and reviews of any competitive apps you come across. Keep the following in mind:
App Name
Feature set
Price/monetization scheme
App publisher
Last updated
Ratings and Reviews
Downloads 
3. Make a list of your App's Features
Imagine an ideal version of your app based on your app concept.  The vision will evolve and change as a result of user feedback and testing, but for the time being, the sky is the limit. Get everything down on paper so you can realize and breathe life into your concept. You can also consider how you will monetize the app if you wish. However, this should not be the primary focus of your app concept. User adoption is always more critical in the early phases of an app.
Also Read: How To Sideload Android Apps In Windows 11
4. Select the appropriate technology.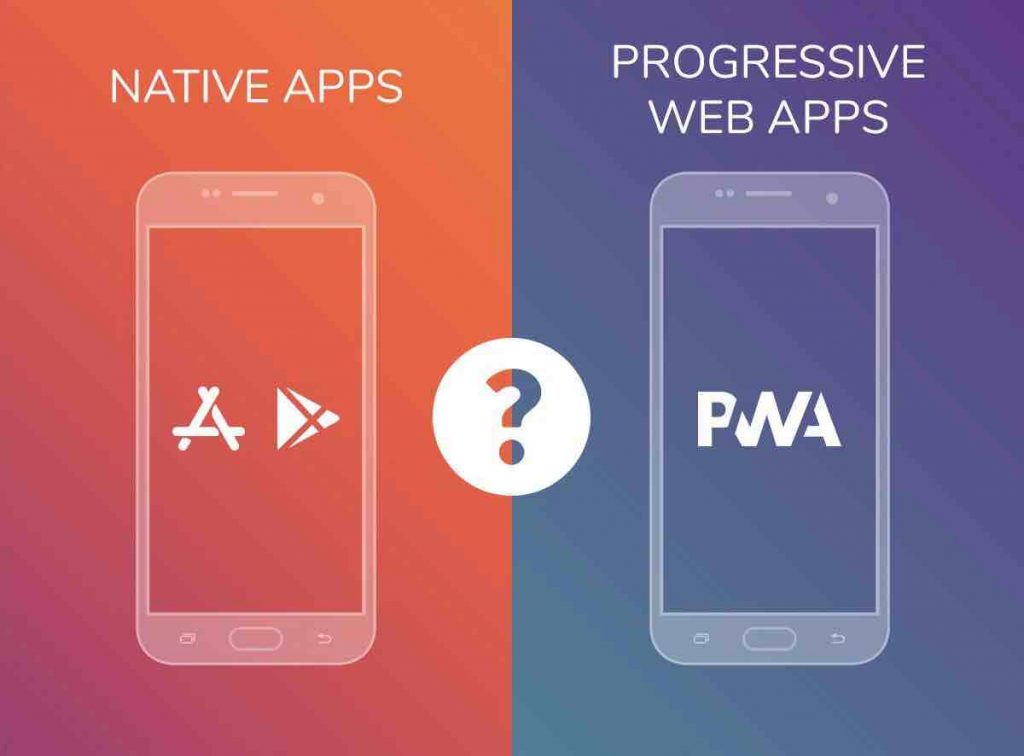 Native apps:
Since its introduction ten years ago, the App Store has grown from 500 apps to nearly 2 million now, with the Play Store offering another 2.4 million. Apps have become an integral part of our daily lives. – Over 80% of all smartphone traffic is generated by native apps – Native iOS and Android technologies have long been at the forefront of mobile development.
This is because this strategy provides dependable and high-performance products that can access a wide range of native APIs and capabilities on smartphones and tablets. Furthermore, designing an app with native coding involves creating independent outputs for each operating system, which will aid in the delivery of a refined interface for various devices.
Progressive Web Apps:
A Progressive Web App (PWA) is the ideal blend of web and native technology. You don't need to go through the Stores publication process because they have the appearance and feel of a native app (for example, they can be installed on the user's device's Home Screen).
5. Choose the best choice for developing your app.
Now that you've decided on technology, it's time to figure out how to make your app. There are three possibilities:
If you want to learn how to construct an app for free, then making an app yourself is the way to go. This first option needs a large amount of effort and expertise. Native apps are platform-specific, requiring proficiency in numerous programming languages. For Apple programming, Objective-C and Swift are used, while for Android development, Java or Kotlin is used. If you have the necessary skills, though, this option will allow you to design whatever app you want.
Hire a developer from a company or a freelancer.
There are plenty of development agencies and freelance developers on the web, so finding one should be simple. The cost of such a service will be the deciding factor.
Partner with a programmer:
Another alternative is to team up with a coder. The difficulty is that finding a willing partner is extremely difficult unless you have a demonstrated track record of successfully establishing enterprises (because so many people are looking for technical partners).
Purchase an app template and tweak it (or hire someone to do it for you):
This method entails purchasing pre-packaged code that includes the main features you'll require (if you can find a template close to your app idea). These templates normally cost a one-time price, after which you can engage a freelancer to alter it or learn some programming to do it yourself.
6. Submit your app to the various app stores.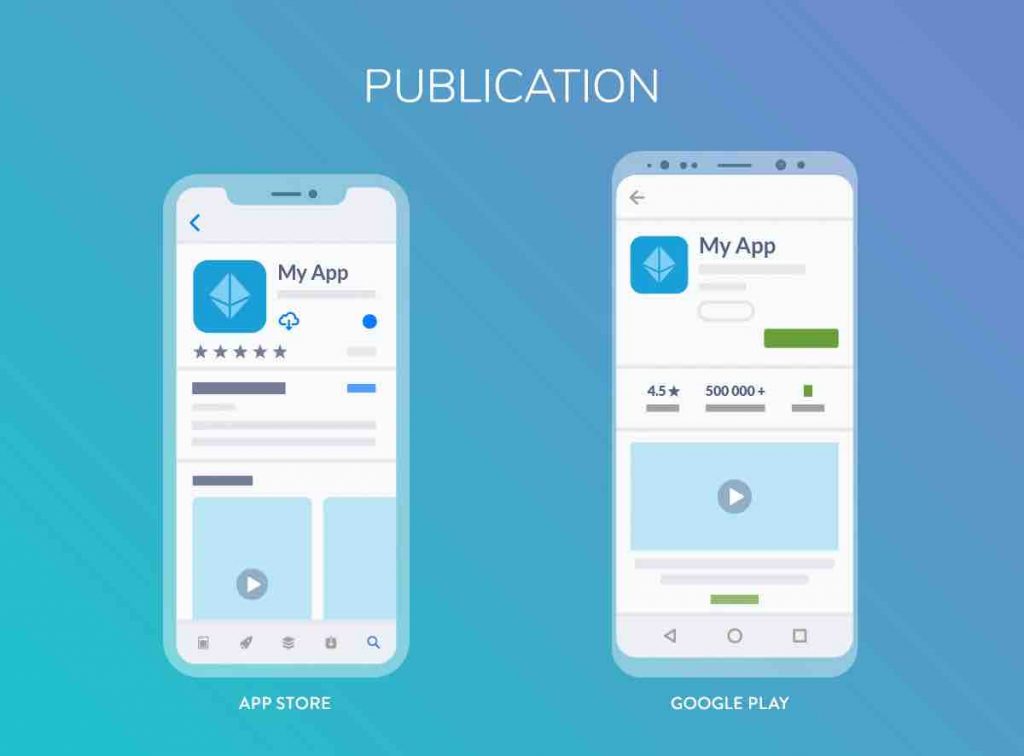 It's time to think about releasing your software after it's completed. To reach as many people as possible, it's a good idea to make your program available on as many platforms as feasible.
Starting with registering as a developer, the process of distributing an app can be difficult and scary.
Accounts for developers (mandatory step from both platforms)

. For Apple devices, you'll need to join the Developer Program for the App Store, which costs $99 per year. Keep in mind that Apple needs the owner of the app's content to match the owner of the developer account, so if you want to publish numerous iOS apps for different projects, you'll need to create separate developer accounts for each one. A $25 one-time fee is required to become a Google Play Publisher, and you must also have a Gmail account.

App Store

: The process of submitting an app to the App Store is a little complicated and necessitates extensive planning. Apple has established rigorous standards and strict criteria to keep the App Store a safe ecosystem that only offers high-quality apps to its users.

Apple examines each program before approving it for release on the App Store. You must offer a collection of information (icon, app preview/screenshots) and metadata (the name of your app, its category, a descriptive description, and additional keywords for ASO) before submitting your app for evaluation.
Software Store publication: the review process can take a few days, and Apple will send you an email when your app is available for download. If you are rejected, you can contact the Resolution Center for more information and try to resolve the problem.
Google Play: Android has a variety of options for app distribution, but with over 1 billion active users, Google remains the most popular platform for Android apps. ​

 List of stores and required information: You'll need to register the information that will be displayed on Google Play after you've created your app on Google Console. It must include information such as a title, a brief description, a detailed description, graphic assets, a category, contact information, and a privacy policy.
APK file and app distribution: It's time to upload your app.file after the Store listing is ready. All of your application's components are contained in the Android Package Kit. Then, to deploy and publish your app, follow the instructions on the Google Console.
FINAL COMMENTS
Hence, it's done The marketing process you started with pre-production and continued with research, a blog, and social media is finally gaining traction. Create a microsite for your application. Use promotional videos to your advantage. Use social media to promote your business. To get people's attention, hold a contest or use other marketing strategies.