Gmail is inarguably the most popular email service provider today. It is very common to see Gmail inboxes brimming over the top. A wide variety of emails tend to clog our inboxes. These can include newsletters from brands or threads of emails from our workplace, or spam emails from websites. After dumping these, you will be surprised to see the amount of space you will create.

If you can completely relate to the scenario, it is finally time to get rid of those emails.
Especially when after June 1, 2021, Google has changed its storage policy. Google has decided to put a 15GB cap on storage for your Google account. This policy will include your Google photos, emails, and files from Google drive as well.
You will either have to pay Google for more storage or risk losing whatever "extra" data Google chooses to delete if your stored data exceeds your free allotment of 15 GB.
A lot of emails cause other problems as well, especially in your Gmail mobile app. When you have thousands of emails, the Gmail app search function can get bogged down and cannot work properly.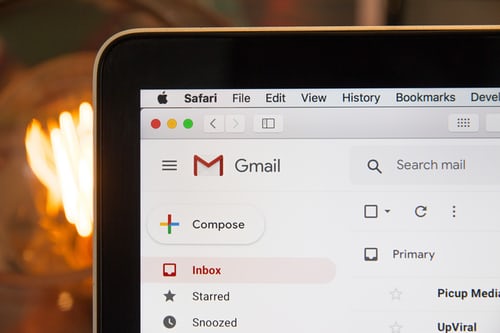 Benefits of having a Decluttered email
Cleaning your inbox means getting rid of all junk emails and also minimizing any unnecessary emails in the future.
Also Read: How To Schedule An Email In Gmail?
How To Secure Website From Hackers And Viruses?
Until today, it might have taken your 15 GB free storage quota for granted and you have reached its limit. A junk-free inbox means more storage to work with.
Eliminate noise:
When you have a lot of unwanted emails, it is quite a task to perform a Gmail search for the important email that you are looking for. A clean inbox will allow you to focus on the emails that really matter to you.
No more junk mails in the future:
You can also narrow down the chances of getting any unwanted mails by blocking emails or unsubscribing from newsletters. This will let your inbox stay cleaner in future
Review overlooked messages:
A well-organized inbox will also allow you to find the important emails that you overlooked or forgot to respond to.
You might be wondering how do I delete hundreds or thousands of them in my account? Deleting each and every one of Gmail can be extremely overwhelming for you.
The drawback of the Gmail mobile app is there is no quick way to mass delete the emails. The web-based version also restricts you to select only 100 emails at a time.
So, what can you do in this situation? Here is a handy trick to perform mass deletion of emails but this trick only works on the web version of Gmail.
What you'll require
You need a Google account which you should log in using a browser from Chrome. Your inbox should be filled with reading emails that you don't wish to keep.  That is an important point to keep in mind. If want to keep certain read emails, you should either mark them as unread or move them to a new folder, otherwise, they will get deleted. 
You should know the amount of storage capacity your email is using, You need to go to the bottom of your Gmail page, you can easily notice how much space your Gmail is Consuming.
Now let's begin deleting the unwanted emails.
How to mass delete in Gmail
Open your Gmail account using a web browser and type 'is:read' in the search bar at the top.

Now, you will see the first fifty emails that you have already read. If there are more than fifty, they will be on the next page.
To select all the read emails, you need to check the square box to select all of the first hundred messages. 
If you have more than fifty read messages that need to be deleted, you must click the 'Select All Conversations' link in blue color.

Note: Make sure that you have marked all-important as unread emails or moved them in a different folder. Here, if you see an email that you don't want to be deleted and you uncheck it, all the checked emails will get unchecked.  
Now, You click the Trash icon to delete all of those read emails.
After clicking on the Trash icon, you'll be asked to confirm the bulk delete of the read email.
Click OK.
All the unread emails will be sent to the trash which will automatically be deleted after 30 days. You can also empty the trash manually. 
Also Read: How to Record Zoom Meetings without permission from the Host
By following these steps you can mass delete your unwanted read emails but you don't want any unwanted emails to collect in the future, you need to keep following these rules.
Mark all unwanted press releases or marketing emails as spam. Gmail automatically deletes all emails in the spam folder after 30 days.
As soon as you come across any unwanted email, delete it immediately. Don't leave them there to collect dust.
Follow these steps like a ritual to avoid this disaster in the future.
Trending: Google Launches Free Deals Listings in Search Results
How To Delete Your Google Location Data On Android And Chrome!
Android TV will soon have the best features of Chromecast with Google TV
What Are The Other Google Android Supported App Stores Apart From Google Play Store?