For android users, the Google app store is their all-time go-to, to find and download applications and games. However, besides this universal app store, there are other Android-supported app stores that one can look out for. Some are parent-manufactured products, while others come from third-party app stores and proxy app stores. Here we discuss some of the lesser-known app stores you can download on your android device now. These could also be alternative options for app developers to publish their apps in more than one place to reach a wider audience.
1.Samsung Galaxy Store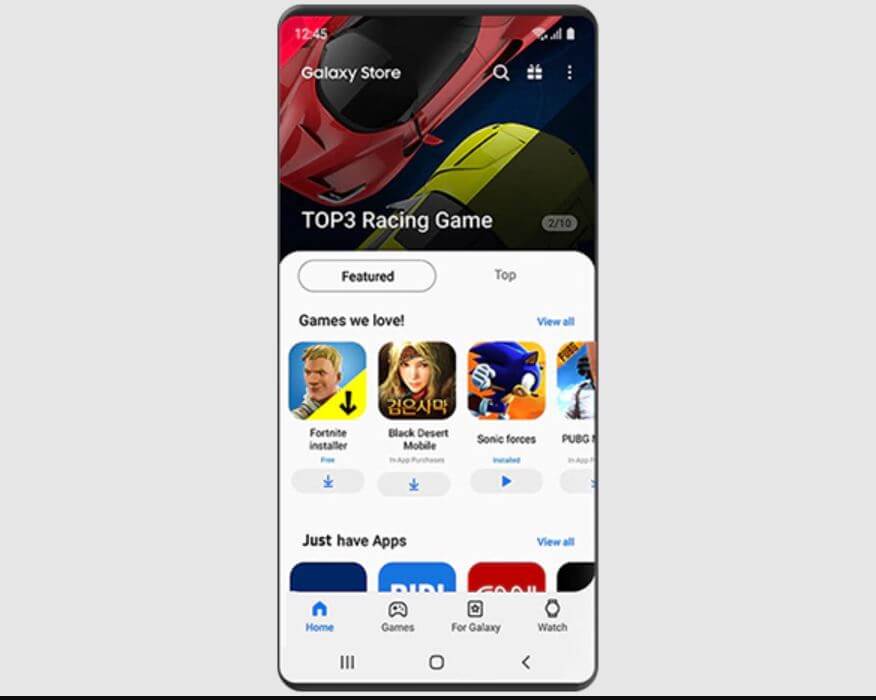 In 2009, Samsung launched its app store that is available and functional on Samsung electronic devices. You can use the Galaxy store on your Samsung smartphones and tablets to download apps. Samsung allows its applications to run on Android, Bada, Tizen, and Windows phones. Applications include Samsung games, recorder, Galaxy view remote, video library, Quick measure, Samsung messages, Samsung keyboard, etc.
2. Amazon App Store
On 22nd March 2011, Amazon released its app store on android devices and tablets. In June, Microsoft announced that the Amazon app store will now be available on the new Windows 11. The apps include Amazon Underground, Amazon Coins, Prime, Amazon music, video, Alexa, Fire TV, Silk, Amazon Live Shopping, Amazon Kids, Prime Now, etc.
Also Read: Top 20 Best Hidden Tricks and Features Of Android
3. Huawei App Gallery
China released the Huawei app gallery in 2011 in its home country and worldwide across the globe seven years later. Due to the US-China trade war, China banned the Google Play store, enabling the Huawei app gallery to be functional. Today, over four hundred million Huawei phone users use the app gallery. One can find applications like Tik Tok, Snapchat, Deliveroo, and Amazon shopping. However, big tech apps like Facebook, Instagram, and Zoom are not available in the store.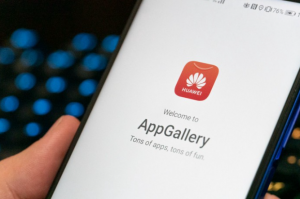 4. Xiaomi GetApps
Xiaomi introduced its app store consisting of hundreds and thousands of applications. One can download and use these on various android devices except Huawei and Samsung phones. In the Xiaomi GetApps store, you can find applications like Ratio: The Productivity launcher, Gaana, Lowe's 21.7.2., After Pay, Easy Taxi, Wink, and Strike, etc. Any device with the android operating device and Xiaomi mobile services can get access to this app store.
5. OPPO App Market
In the OPPO app market, one can access thousands of applications for gaming, office work, health, and entertainment. The OPPO app market can run on any android device by going to the browser and opening Tap App Market. The top applications include gaming apps like Clash of Clans, Subway Surfers, Sonic Dash, etc. Entertainment and social media apps like Tik Tok, Instagram, Facebook, and YouTube are available too.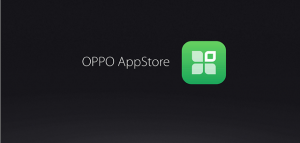 6. Vivo App Store
The Vivo app store offers a variety of applications for android users. In the sporting niche, there is Vivo NBA, Estadio TNT Sports, Vivo NFL, Combate and Nordeste FC. For education and learning, you can download Babbel, Bussu, Kanto Ingles, and Vocabulario. Also, download from a variety of entertainment apps like Disney+, Spotify, and Amazon Prime. However, each of these apps is subscription-based.
7. APK Mirror
This is an app repository and not a full-fledged app store. One can find nearly all the thousands of applications available on the android app store. Moreover, you can also find beta versions of new and upcoming applications that are safe to download. This way, you get to try out new software versions and upgrade when they officially release. Apps that are available on APK Mirror are Oculus, Facebook, Messages and Norton 360, etc.
8. APK Pure
Similar to APK Mirror, APK pure is not a fully functional app store. Instead, it is a third-party app store and contains all big and small applications that you can think of. Through APK Pure, you can download Tik Tok, Instagram, and much more.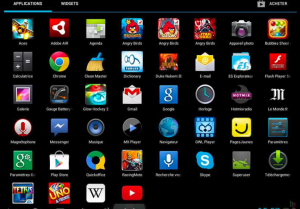 9. Aptoide
If you are looking for app stores from the past, then Aptoide is a great choice. It is one of the oldest app stores and contains an amalgamation of old and new apps. So, one can download modern apps like Facebook and old ones like ES explorer and file manager. Aptoide does not require you to create a separate account to log in, and therefore it's easy to use. However, manufacturers recommend keeping your anti-virus handy in case something goes wrong.
10. F-Droid
Similar to Aptoide, F-Droid is an old app store repository. It can be a good replacement for the Google App store as it contains thousands of android apps. The F-Droid store contains applications that need serious developers and users and simple apps like Calendar and recorder, etc.
Conclusion
In addition to the list mentioned above, you can find few more app stores and repositories for android devices. These are Indus App Bazaar, Humble Bundle, Qoopp app, and Yalp Store. Furthermore, now you do not have to rely on the Google Play Store for everything.