Facebook, one of the most popular social media websites with 2.7 billion active users is constantly on the target of hackers. Its security loopholes are always a popular topic of discussion.
Recently, approx. 50 million Facebook users were affected when hackers breached the social network's security systems.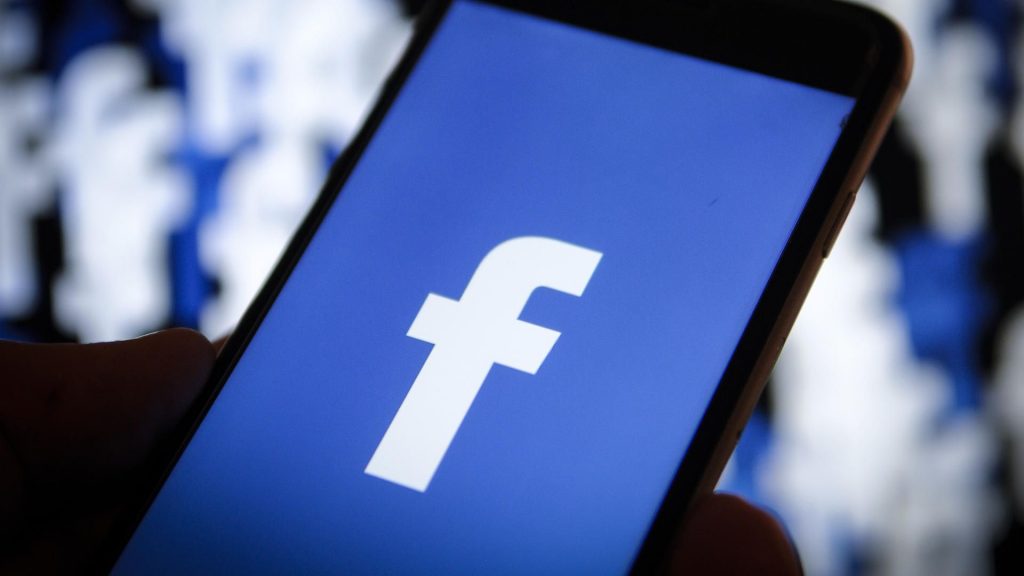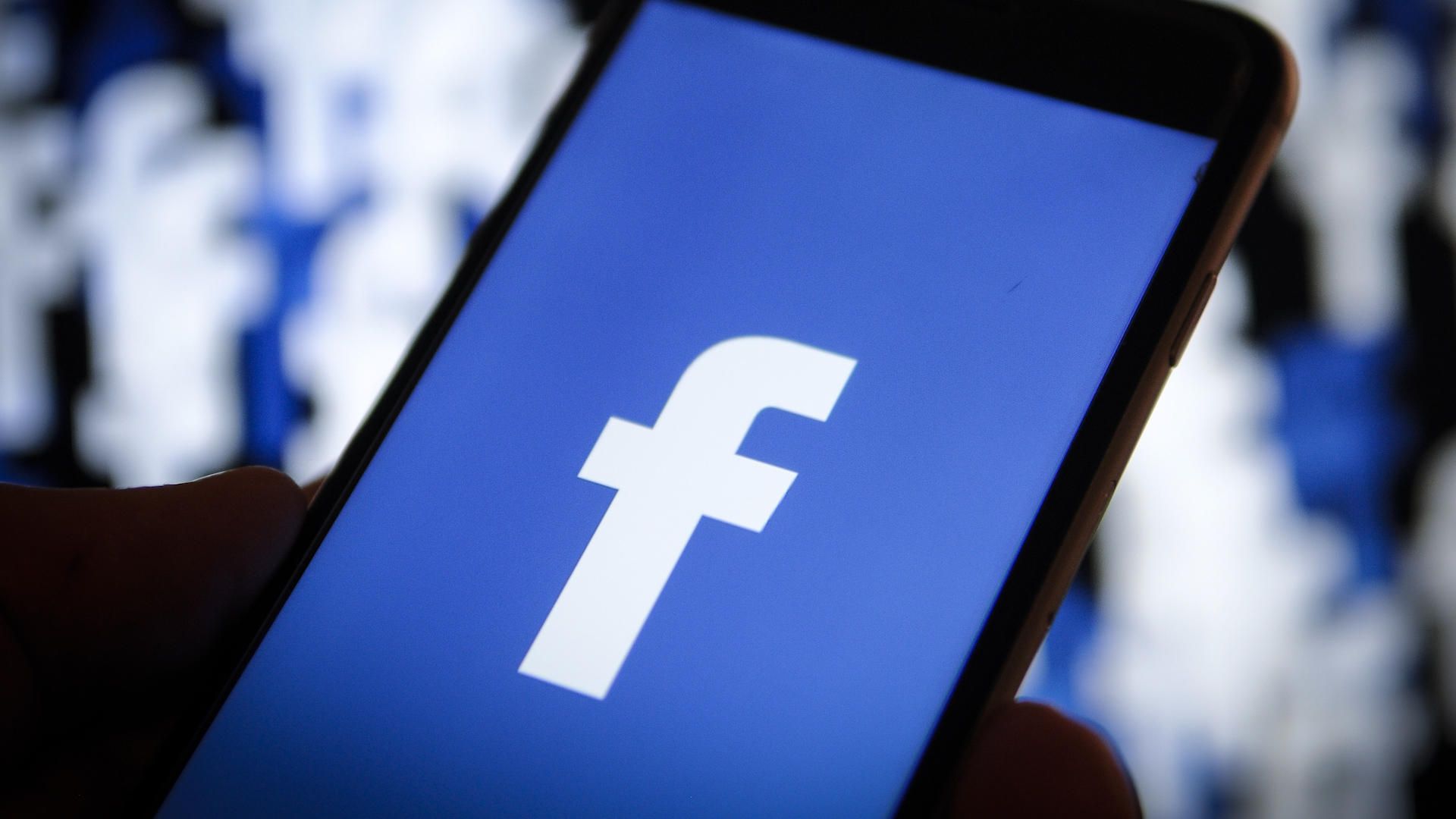 If you're worried about whether your Facebook account is hacked. You can easily confirm it yourself by going through this article and following the steps given.
Also Read: How to get free Wi-Fi anywhere
How to confirm if you've been hacked
There is a simple way to check if your Facebook account has been compromised.
1. On your Facebook page, click on the arrow in the upper right-hand corner.
From the menu, select the Settings option.
2. A new menu will open. Next, click on the 'Security and Login' option and then choose 'Where You're Logged In'.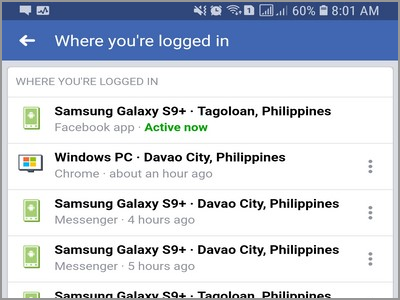 A list of devices on which you are currently logged into will pop up along with their location. If you see a suspicious login, there are pretty good chances that you have been hacked.
3. You can choose to log out of the device by clicking on 'Not You?' by clicking on three dots on the right side of the log.

You can choose to secure your Account. Follow the steps of securing your account provided by Facebook by Clicking on 'Get Started'.
You can opt to log out of all sessions by pressing 'Log out of all sessions'.
Read– How to Trim your Videos on Vimeo
Signs that Facebook account is hacked
Some other ways that suggest that your account has been breached are:
Your name, birthday email, or password has been modified.
Friend Request has been sent to unknown people
Messages have been sent from your inbox that you have not written
Posts are visible on your account that you have not posted
You get an email stating that somebody tried to change your password or login into your account
Also Read: Is Your Email Address Among The Millions In A Facebook Leak?
What to do if your account has been hacked
After you've confirmed that your account has been hacked, you might want to reset your password. Follow the steps below.
1. Go to Facebook's settings menu.
2. Choose Security and Login from the given options. You click on 'Change your password'.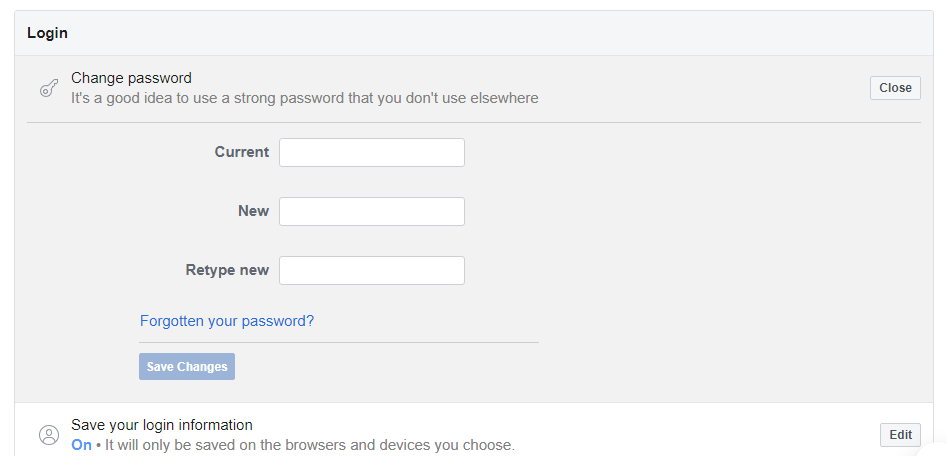 There are good chances that a hacker might have changed your password. You can reset your password in this way.
In Facebook's login window, click on 'Forgotten password?'. Facebook will walk you through the steps to reset your password.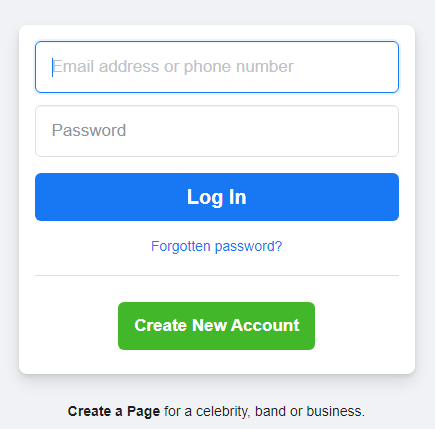 Facebook will ask you to enter the email associated with your account.
You can also try to recover external accounts by following these steps.
Go to Settings, Then Security and Login.
Choose the Advanced option and click on Recover external accounts.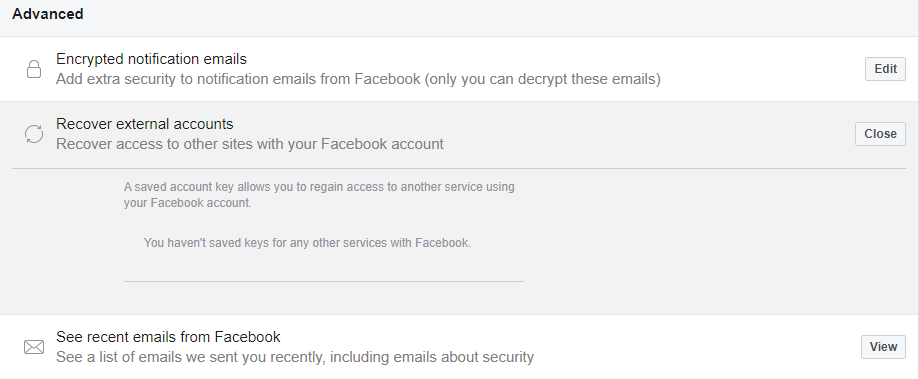 How to keep your Facebook account safe
You can take extra precautions to keep your account secure in the future. To enable these follow these steps Settings > Security and Login > Setting Up Extra Security.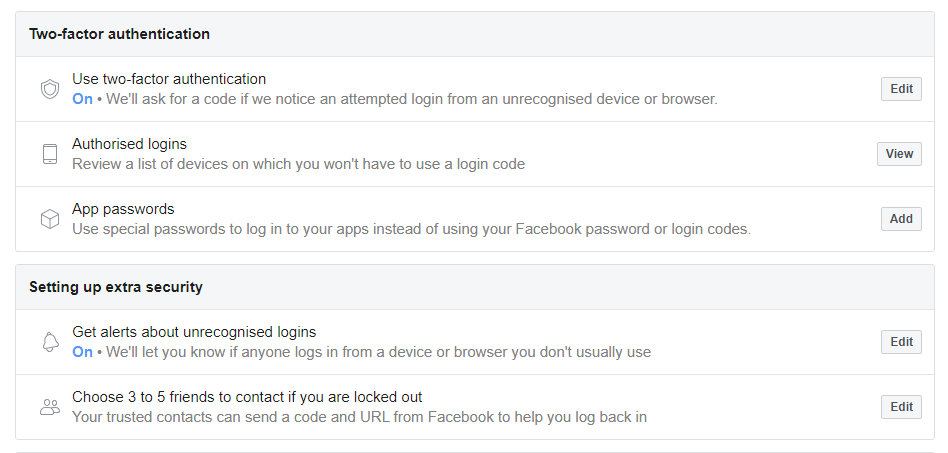 You can enable alerts if anyone tries to log in from unrecognized devices or browsers.
You can add an extra layer of security by choosing to set up a two-factor authentication which asks you to enter a 6 digit code every time you try to log in.
Choose can add 3 to 5 close friends or family members that can send a code and URL from Facebook to help you log back in.
Read: How To Delete Your Google Location Data On Android And Chrome!
Conclusion
By following these steps like a ritual, your Facebook account will be more secure and less susceptible to hacker attacks. Even if a hacker breaks into your account you can easily recover it back.
The first step to secure your account is to create a strong password with a random set of numbers, letters, and symbols that is very hard to crack.

Trending News:  How To Send And Receive Money With Ria Money Transfer?
6 Best Alternatives To Zoom in 2021
How to Record Zoom Meetings without permission from the Host
Which Is Better Google Meet Or Zoom?
Zoom Brings Two Exciting Features To Combat Fatigue During Virtual Meetings
How To Clean Up Gmail Inbox With This Mass Trick