Apple's multiple technologies are tied together by something known as Continuity. The Continuity features were first added by Apple in 2014. It was the first time Apple's AirDrop file transfer technology could work to connect a Mac to an iPhone. It uses Bluetooth for discovery and WiFi for fast transfer. Part of Continuity features also includes phone calls you receive on your iPhone to be answered on your Mac. The handoff was introduced as one of Apple's Continuity features. It allows Apple's first-party apps and any third-party app developers to smoothly send an app's data and content from one device to another. It is a real-time exchange between devices in what is known as the Apple ecosystem. Handoff can be used in multiple ways. You could open a webpage on Mac and then continue reading it on your iPhone.
Handoff in Apple broadcasts activities using Bluetooth low energy and transfers them using WiFi, either directly or via iCloud.  Bluetooth low energy is important since it uses very little power and works within a close range. You want Handoff to always be available but at the same time, you don't want it to unnecessarily drain your battery. Additionally, you only want devices that are under your control to pick up your activities.
Handoff is compatible with Mail, Maps, Safari, Reminders, Calendar, Contacts, Pages, Numbers, Keynote, and multiple third-party apps. Multiple app store apps also support Handoff. You will have to check the app's description to know for sure.
It's a straightforward process but sometimes Handoff doesn't work. Sometimes you might not even know why. You can follow this troubleshooting guide to figure out the process of enabling and smoothly using Handoff on your Apple devices.
Restart Your Device/s
Sometimes all it takes is to restart your device. Before trying any other troubleshooting steps, restart the device you want to Handoff content from. If it doesn't solve the problem, check out the remaining steps to solve the pertaining issue.
Check For Compatibility
What many forget is that Continuity is not available on all Apple devices. To know what apple devices support Continuity visit the apple website.
Handoff, on the other hand, is only available on iOS 8 and later, OS X Yosemite and later, watchOS 1.0 and later. Ensure both WiFi and Bluetooth are enabled on your iPhone and Mac. Swipe up to open the control center in iPhone to check/enable WiFi and Bluetooth. For Mac, check the icons in the menu bar to see whether WiFi and Bluetooth are enabled.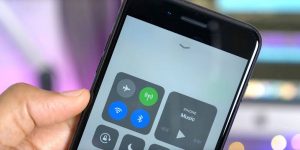 Both Devices Need To Be On The Same Network
Continuity will only work when both your iPhone and Mac are on the same network. Ensure that handoff works smoothly. If due to varying signals any of your devices switch to a different network, it will stop working. Ensure low power mode is disabled since it automatically disables handoff to save power.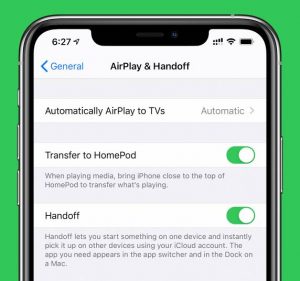 Check If Handoff Is Enabled On Your iOS Device
To check if the Handoff feature is enabled, go to your iPhone's settings. Go to General and then Handoff and Airplay. Enable, in case it isn't already.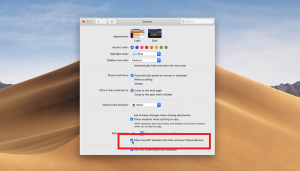 Check If Handoff Is Enabled On Your Mac
To check if Handoff is enabled, head to the Apple menu. There go to system preferences and go to General. In General, check the box that says, Allow handoff between this Mac and your iCloud devices, if not already done so.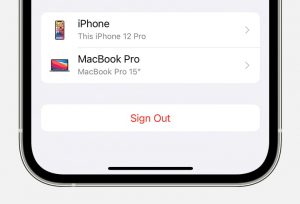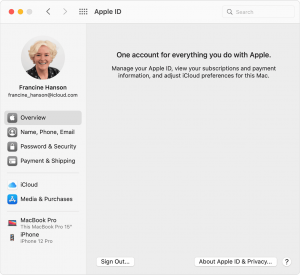 Sign Out And Then Sign In Again
In case the above-mentioned steps do not help, you should sign out and then sign in again using your Apple ID on your Mac. It's a very simple process. On your Mac, head to the Apple menu, go to System preferences. There, click on Apple ID, select Overview, and sign out. Now, sign in again with your Apple ID.
Do remember, both your devices need to be logged in with the same Apple ID for Continuity features like Handoff to work.
Check If It Works Now
One of the ways to check if Handoff works now is to try it with an app compatible with Handoff. Open an app like Mail or Maps. Perform any task, like writing an email. Now, click the app's icon on the left side of the dock to continue the task on Mac.
On the other hand, if you're switching from Mac to iPhone, open App Switcher and tap the app banner at the bottom of the screen.
Also read: How To Fix No iPhone Connection Error On Apple Watch