In a recent development, Midjourney, the leading provider of text-to-image AI services on Discord, has announced that it is ending its free trial period for users. As a consequence, users seeking to utilize the platform's services will now be required to sign up for a subscription. This news may have come as a setback for many users who were relying on the tool for their image-generation requirements. However, the platform's basic subscription plan is priced as low as $8 per month, with the capacity to generate up to 200 images. In light of this development, several alternative options are also available to users to suit their individual preferences and requirements and test the text-to-image AI world.

Alternatives
One of the best alternatives to Midjourney is Instantart. It still offers enough free trial credit to test the system and generate a few amazing images. This AI-based tool allows users to generate stunning and realistic images in a matter of seconds. Its unique feature is that it offers a wide range of styles, including oil painting, watercolor, pencil sketching, and many more. This means that users can create customized images according to their preferences. Moreover, the tool is easy to use, and users can get started with it without any prior experience in image generation. The only drawback of Instantart is that it sometimes takes a long time to generate the image.
Here are a few images generated by another user named anon. When you go to the homepage of Instantart, you can see some of the best-featured images generated by different users. It also shows the prompt and AI model they used.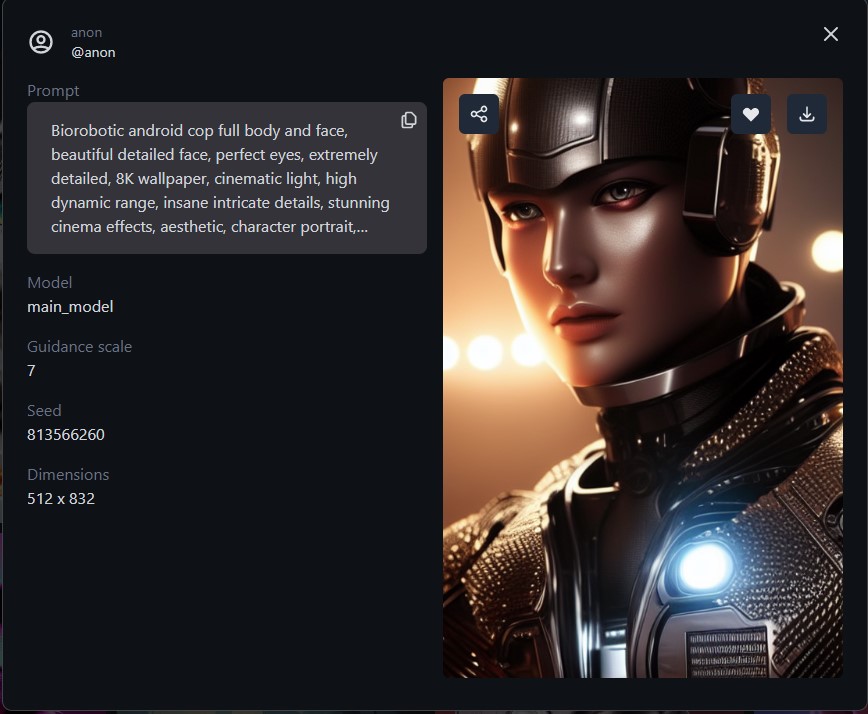 Another great option is DALL-E2. This tool, developed by OpenAI, is based on advanced machine learning algorithms and can create highly detailed and complex images. It is especially useful for those looking to create images that are not easily found in real life. The tool can generate images of various objects and concepts, such as animals with different textures, surreal landscapes, and much more.
Stable Diffusion is another popular image-generating tool that uses deep learning algorithms to create high-quality images. It is known for its ability to generate images that have a natural and realistic look. One of the key features of Stable Diffusion is that it allows users to control the level of detail and randomness in the generated images, making it a versatile tool for image creation.
Lastly, Simplified is an AI image-generating tool that is known for its simplicity and ease of use. As the name suggests, Simplified offers a simplified interface that allows users to create images with just a few clicks. The tool uses advanced machine learning algorithms to generate high-quality images quickly and efficiently. Its intuitive interface makes it a great choice for beginners who want to try their hand at image generation.
In conclusion, while the news of Midjourney discontinuing its trial service might be disappointing, users need not worry as there are several alternative options available to them for trial purposes. Each of the aforementioned tools offers unique features and benefits, making them ideal for different use cases. Users can choose the one that best suits their needs and get started with image generation today.