Not only can you save important information on your phone, but there are also applications that may save your life if you were to ever need them. After an emergency, it might be hard to contact people and ask for assistance the usual way.
Apps from the app store on your phone come in handy in situations like these.
It's no secret that open lines of communication are the backbone of every productive strategy. In the event of a crisis, mobile devices like smartphones and tablets can facilitate communication between ag merchants and their staff and with authorities. Dozens of emergency-focused mobile applications help keep lines of communication open in times of crisis.
Apps that can be lifesavers in a variety of emergency scenarios are discussed in this article. The NHS Applications Library, which serves the United Kingdom, has approved and indexed many of the apps here. They are supported by experts, provide reliable medical data, and, best of all, are available at no cost to the user.
#1. American Red Cross App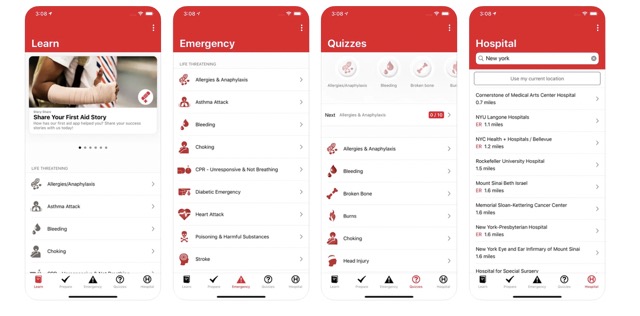 One of the greatest emergency applications, it notifies users when medical help is nearby. Numerous emergency and first aid notifications may be found in the American Red Cross's smartphone applications. The app provides essential first aid in the event that you find yourself in a circumstance when going to the hospital is not an option.
The software also works with commonplace applications like First Aid and Pet Aid, as well as emergency and natural catastrophe apps like Emergency, Hurricane, Earthquake, and Tornado. That's why it's perfect for crisis: it has everything you need in one place. There is also a section dedicated to emergency situations, where topics including allergy, haemorrhage, heart attack, and diabetes prevention and control are discussed.
#2. Life360: Family Location Tracker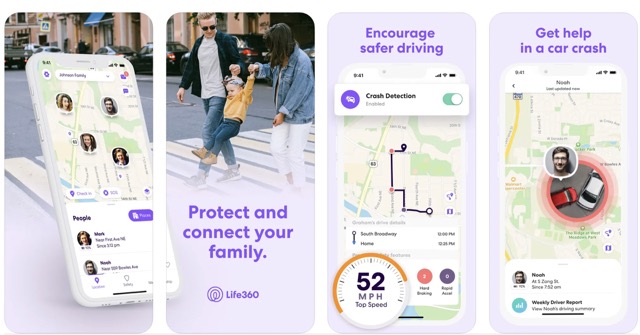 Keeping track of where you are at all times is crucial in an emergency, and Life360 is a great tool for doing just that. The app may be used to keep tabs on loved ones and notify you of their movements, such as when they enter or exit certain zones.
Some may find constant location tracking to be unnecessary, but when an emergency arises, you'll be glad you have it set up. In the event of a school emergency or a storm in the city where your daughter resides, for instance, any member of the group may open the app to check where everyone else is.
Make a new location alert right there if a storm is forming where a loved one lives or will be visiting, and you'll know the moment your loved one crosses that route.
Life360 has in-app messaging for sending messages to the whole inner circle, as well as a Help Alert function that, when activated, makes phone calls, sends texts, and emails to everyone in the private circle.
#3. FEMA: The Best Disaster Alert App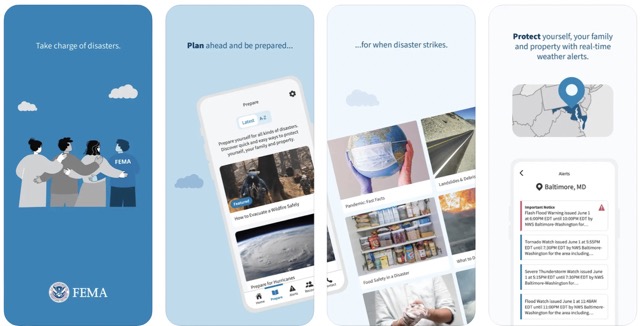 American citizens can turn to FEMA, or the Federal Emergency Management Agency, which operates under the umbrella of the Department of Homeland Security. FEMA's mobile app provides timely notifications in the event of any disaster.
When you set up a new location to receive alerts, you can choose from a wide variety of different types of alerts, including but not limited to: flood, coastal, and lakeshore flooding; severe weather; tropical; snow, ice, freezing rain; avalanches; fire; extreme temperatures; marine weather; public hazard alerts. Unlike competing applications, FEMA notifies users about evacuation orders, civil unrest, missing children, hazardous materials, nuclear power plants, radioactive risks, 911 service disruptions, and other emergencies.
An emergency safety guide, reminders to check smoke alarms and update emergency supplies, information on catastrophe services like shelters, and more can all be found inside the FEMA app. Both Android and iOS users may download the FEMA disaster alert app.
#4. Offline Survival Manual: for personal emergencies and survival
One of the greatest survival applications for Android and iPhone, as the name implies. It includes information crucial in times of crisis and during outdoor activities. The guide is well-organized, so you can get everything done before, during, and after outdoor activities like picnics, hikes, fisheries, and so on. Furthermore, the programme has zero cost and global accessibility.
#5. Baby and Child First Aid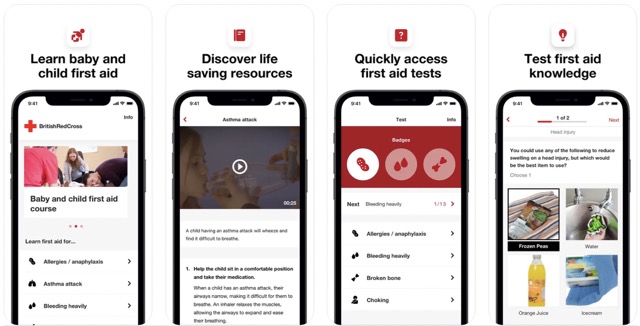 The goal of the app Baby and Child First Aid is to help save the lives of infants and young children by offering essential first aid information and resources. There have been more than a hundred thousand downloads since it was made available by the British Red Cross.
In the case of an emergency, the app can help you administer basic first aid to your child. It has instructional videos, straightforward recommendations, and a quiz part to check your comprehension.
It also has a helpful toolset for keeping track of your child's medication schedule and allergy information. This may be a lifesaver when giving out medications or other secondary treatments. The greatest part is that it can be used without an internet connection.
#6. ICE Medical Standard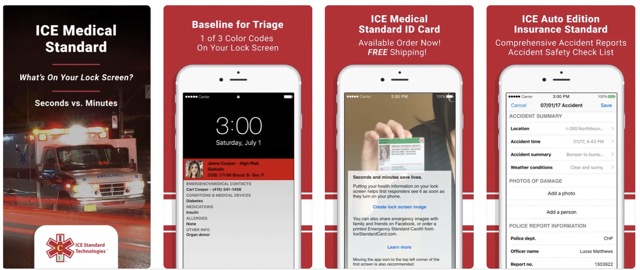 Seconds matter in an emergency. This is considered by the ICE Medical Standard iOS app. The app provides a secure place to list your emergency medical contacts.
Even if you are unable to communicate, emergency responders, hospital staff, EMS, and FEMA may get your medical information by just turning on your phone.
Because it doesn't need your lock screen password. This software can save your life in the case of an emergency that leaves you in a state of shock, immobilisation, or unconsciousness. In case your phone is stolen or destroyed during an emergency. You should also have your actual ICE Medical Standard ID Card available.
#7. Noonlight
With the push of a button, the Noonlight (Android, iOS) app connects you with emergency assistance. The most fundamental functions, like the panic button, are provided at no cost, but subscribers may pay as little as $5 or as much as $10 each month to have access to even more protective features. Noonlight's latest version, available for $10 per month, adds automated collision detection and reaction for riders and drivers of automobiles, motorcycles, and scooters. Simply use the Noonlight mobile app and you will be protected. The driver score feature, which will rate each user's driving performance, will be included in the next Noonlight update.
#8. Zello Walkie Talkie: for natural disasters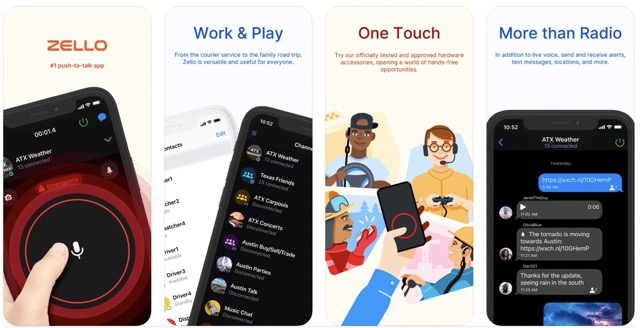 This programme is a popular walkie-talkie push-to-talk tool, used by over 150 million people all over the world (PTT). People of all ages use it, but it's especially helpful for keeping in contact with the young and the old. Although it is not designed specifically for usage in times of crisis, the app may be used to contact others.
It's more like a radio in that you may use it to call for help from nearby individuals. Whether it's just one person or a large group. To have contacts within the app, though, you must have used it before the occurrence. It gained widespread usage as a disaster relief tool after Hurricanes Harvey and Irma devastated the United States.
#9. In Case of Emergency app: for medical emergencies
When it comes to emergency apps, In Case of Emergency is another top choice. The ICE app, created by Sylvain Lagache. It Notifies loved ones of a user's medical status in the event of an emergency.
The programme requires nothing in the way of training and can run on both iOS and Android devices. Simply input your medical data, and the app will save it in a convenient location for quick access. In the event of a medical emergency, this facilitates access to care.
#10.AccuWeather: Alerts for All Weather Types 
Many catastrophic events may be traced back to the weather, making AccuWeather an indispensable tool. It's useful as a hurricane tracker app and as a general weather app for predicting when it will snow, rain, flood, etc. Thanks to its timely emergency warnings for a wide range of situations.
It's possible to keep an eye on a number of different places simultaneously. Check out the current climate, and get hourly forecasts as well as weekly and monthly outlooks. The radar map is rather in-depth. It allows for a wide variety of overlays, including historical and forecasted radar, temperature, hazardous thunderstorms, tropical storms, snowfall, and more. The AccuWeather app also allows you to stay abreast of the latest weather-related headlines. The AccuWeather app is available for download on both Android and iOS.
Final Word
To help you get in touch with authorities, obtain medical attention, report issues, give rescue and assistance, and deal with the difficulties that arise during an emergency. We have produced this list of the top emergency applications for Android and iPhone. All apps may be found in either the Google Play Store or the Apple App Store. Keep your safety in mind at all times.
These applications have the potential to save your life in a variety of dire situations. Find out which ones could be useful to you, and get to know them. In spite of the fact that some of these applications may be filled with advertisements. It's hard to dismiss the benefits they provide. In other words, don't think twice about keeping, downloading, or setting up these potentially life-changing apps.