In this comprehensive article, we have mentioned everything you need to know about the Lockdown mode in iOS 16.
Apple is recognized as a vigorous promoter of users' data security and privacy. The company has added several attributes to its operational systems to safeguard users' privacy and data over time.
According to the iPhone manufacturers, Lockdown Mode will be a new component in Apple's forthcoming iOS 16 operating system. Lockdown Mode is an optional segment that raises protection on Apple devices by adding a layer of protection to shield them from spyware-enabled, highly targeted cyberattacks.
Find out everything there is to comprehend Lockdown Mode, including how to activate it on Apple devices and its capability.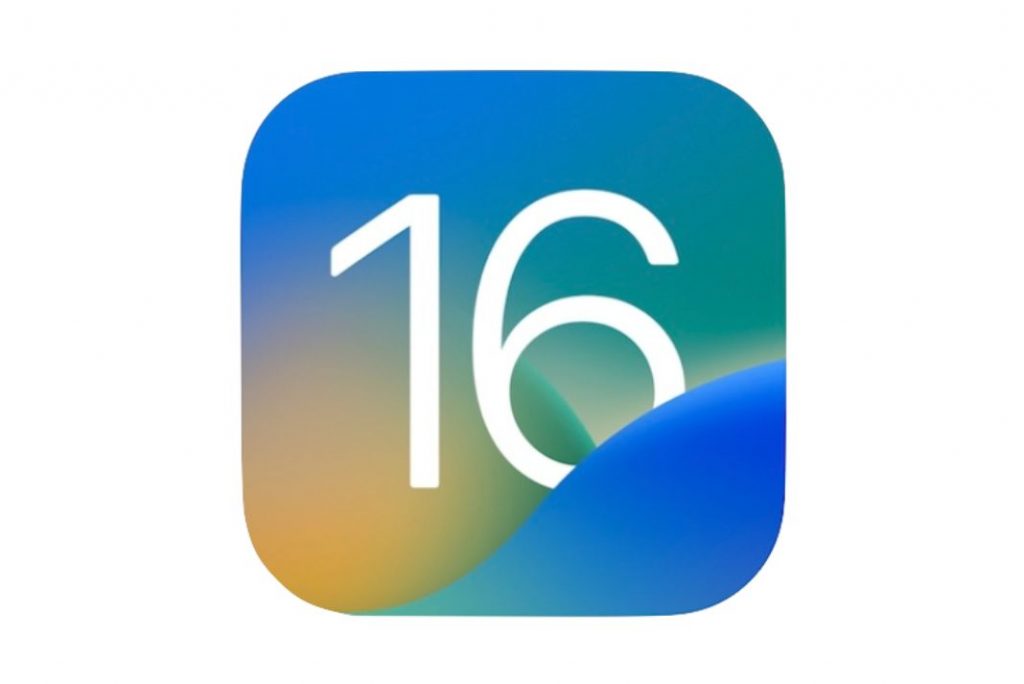 Also Read: Continuity Camera Not Working In iOS 16 And macOS Ventura
What does iOS 16's Lockdown Mode do?
An iOS 16 called Lockdown Mode stimulates an advanced security option on your iPhone, shielding it from the most extreme online threats that could be used to manipulate your iPhone or its data. When Lockdown Mode is triggered on an iPhone, the device won't be able to execute some operations that would lessen the consequence of an attack and control spyware from using your data for its objectives.
According to Apple, this high level of protection should be adequate to block even the most convoluted attacks from enterprises that produce mercenary spyware. Although it's doubtful that standard users will be the target of cyberattacks, Lockdown Mode will be reasonable for the small percentage of users whose digital security may be mainly targeted due to who they are and what they do.
Lockdown Mode is entirely optional, in contrast to other security features; it is designed for people who are more likely to be the target of targeted attacks. These might include prominent people, such as journalists, human rights advocates, public servants, or dissidents who run a higher risk of being attacked.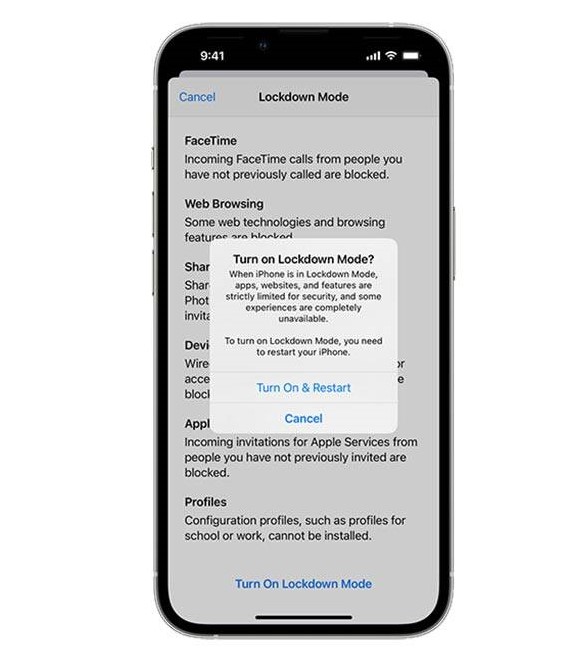 On the other hand, ordinary users are less likely to benefit from Lockdown Mode. When they are released in the fall of 2022, iPadOS 16 and macOS Ventura will also include Lockdown Mode in addition to iOS 16.
Also Read: 8 Hidden iOS 16 Features You Might Have Missed At The First Glance
What Happens During Lockdown Mode?
Lockdown Mode is Apple's attempt to fortify the defenses of its products. This makes sense for the straightforward reason that more features give potential attackers more attack vectors.
Therefore, Apple wants to handle this issue with Lockdown Mode. Apple wants to curb the security attacks on its iPhone, iPad, and Mac. These weaknesses of these devices are exploited by attackers to cause threats to these devices and attain access. This is implemented by restricting several features, such as blocking API access which can be a vulnerable entry to gain user data.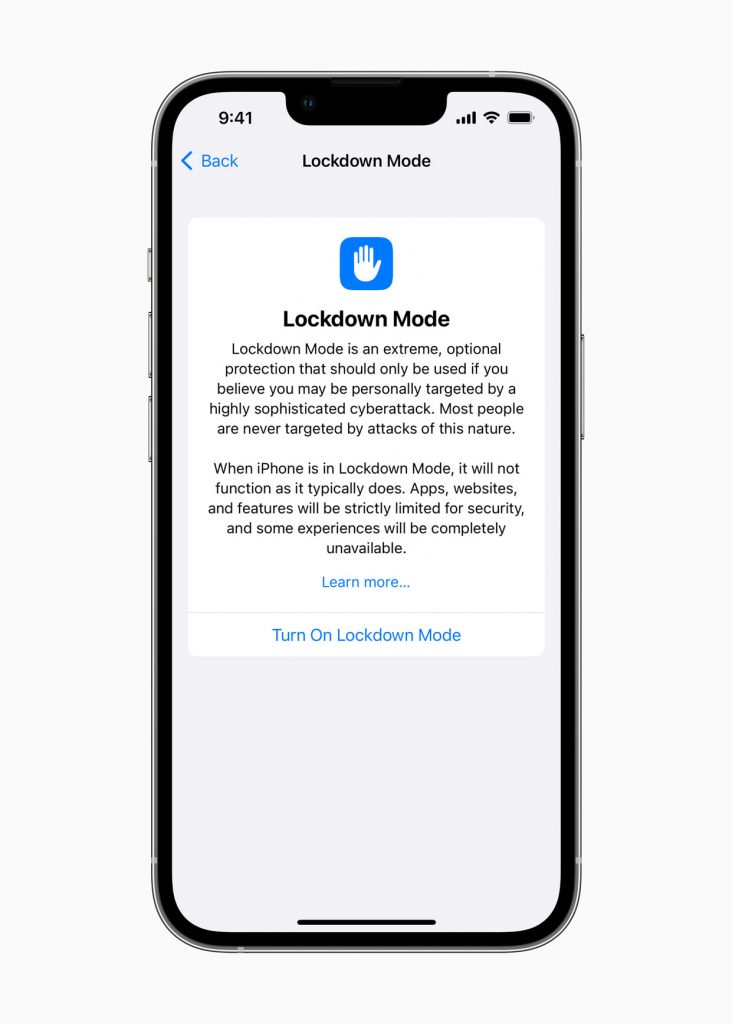 How to activate Lockdown Mode on an iPhone, iPad, and Mac?
By default, iOS 16, iPad 16, and macOS Ventura all have Lockdown Mode disabled. If you do decide to use it, however, here's how to make it available on your iPhone, iPad, or Mac:
Turn on Lockdown Mode on your iPad and iPhone
Navigate to Privacy & Security in Settings.

Turn on Lockdown Mode by selecting Lockdown Mode under Security. Pick Turn On & Restart when asked to confirm the action.
Also Read: How To Download iOS 16 Beta Right Now
Turn on Mac's Lockdown Mode
Tap on Privacy & Security in System Settings after opening it.

Enter the admin password if required and select Turn On & Restart after tapping the Turn On button for the Lockdown Mode.
When your device will reboot, the Lockdown Mode will be active on your iPhone, iPad, or Mac. And as a result, the feature limitations ought to be in place. By following the same steps and choosing the appropriate option, Lockdown Mode can be disabled.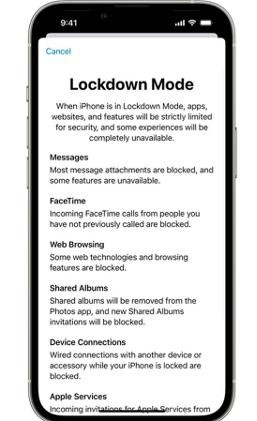 What happens when Lockdown Mode is activated?
iOS 16 will disable a few features if you enable Lockdown Mode to stop your data from being stolen in the event of a cyberattack. Here is what happens when lockdown mode is enabled: 
Preview links and comparable features are disabled.

Other attachment types besides images are prohibited.

JIT (just-in-time) compilation and a few other web technologies are disabled unless a user adds a trusted site to the list of areas not allowed in Lockdown Mode. All of these limitations apply to Safari and other Webkit-based browsers.
Incoming invitations, such as those for FaceTime calls and service requests. You won't get incoming FaceTime calls from people you've never spoken to on the app.
Also Read: Hidden Haptic Keyboard- New Settings In iOS 16
When an iPhone is locked, you can't set up a wired connection to your computer or any other peripheral.
You cannot install new configuration profiles when the iPhone is in Lockdown Mode.
Mobile device management won't work on iPhones with Lockdown turned on. 

Upon activation of Lockdown Mode, all Shared albums will be deleted from the Photos app.

Invitations to new Shared albums will be automatically blocked.
Also Read: All About Safety Check Feature In iOS 16
Summing Up
That's all you need to know about the newly introduced lockdown feature in iOS 16. What's your take on this newly introduced security feature by Apple? Mention it below.