In this guide, we will explain everything you need to know about the Safety Check feature in iOS 16.
Apple has unveiled the latest iOS version named iOS 26 in the WWDC event of 2022. Amongst the several powerful features of this version, Apple has also introduced the new security feature tool known as Safety Check. This tool is embedded in the Settings app of iPhone by default. Safety Check allows the users to quickly review and reset the access granted to other people.
This feature is designed to provide help to people on the verge of domestic abuse as this feature is equipped to activate the emergency reset and allows you to manage sharing and access. Let's learn everything about this incredible feature designed by Apple and how can you use this feature.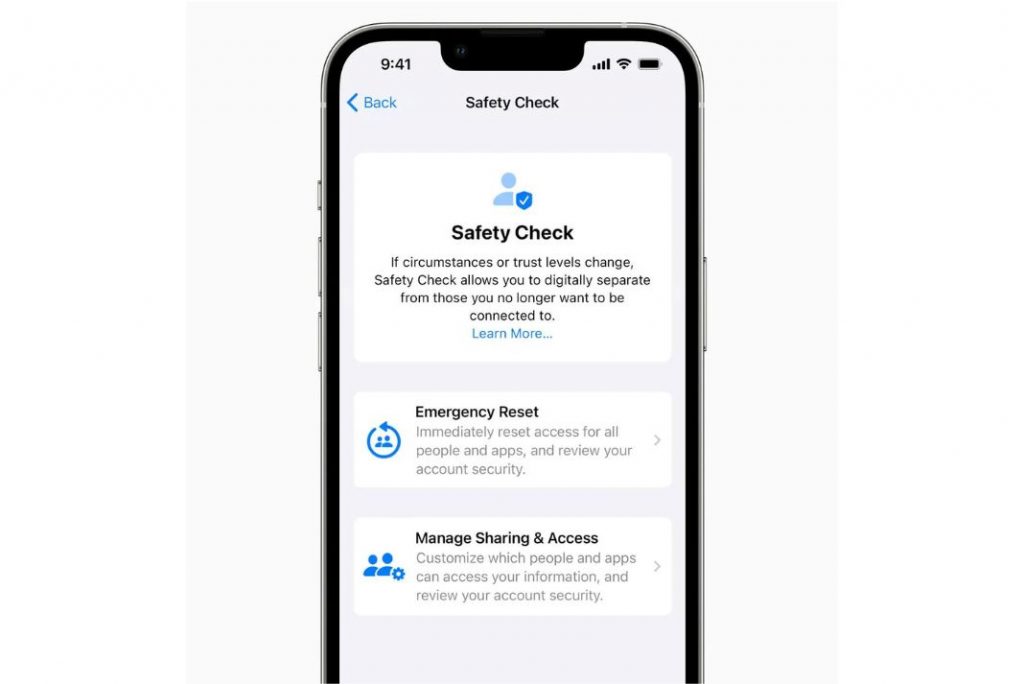 Also Read: Apple Map: Multi-Stop Routing In iOS 16, Here's How To Use It?
What is Safety Check in iOS 16?
Safety Check is a new security tool that provides options to end the location sharing in Find My Network and reset the privacy permission for the apps, and it also protects your messages from unauthorized access by signing out of your iCloud account.
Generally, we all share all our passwords with our partners and better halves without any fear but this turns into a nightmare if the relationship turns abusive. As a result, you are exposed to privacy threats and you might even be stopped from reaching out for help.
Apple partnered with the prominent US organizations that offer support to domestic violence like the National Network to End Domestic Violence, the National Center for Victims of Crime, and WESNET (The Women's Services Network), and decided to develop something like a safety check.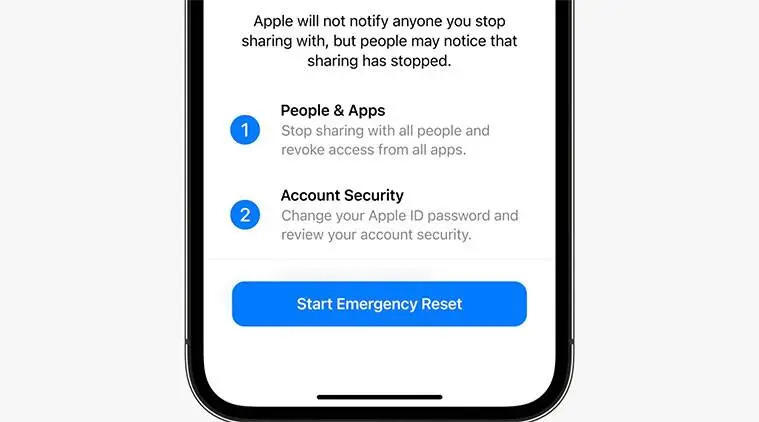 The Safety Check consists of the following two modules:
Also Read: Hidden Haptic Keyboard- New Settings In iOS 16
Emergency Reset- What is it and how to use it?
As mentioned above, the Emergency Reset feature is of great use to offer help in emergencies when you want to stop everyone from accessing your location or iCloud data. When enabled, this feature withdraws all the access permissions, prompts you to review your account security, and asks you to reset your credentials.
What's notable is that Apple does not notify the other people that they have been denied access.
When you use this feature, Apple performs the following actions:
People And Apps: It will immediately stop sharing your data with everyone and remove access from all apps.
Account Security: You will be asked to change the password of your Apple ID and review account security.
Emergency Contacts: We can edit existing or add a new emergency contact to the list.
Let's see how can you emergency reset your iPhone with the Safety Check feature
Access the Settings app on your iPhone and tap the Privacy & Security option.
Choose Safety Check > Emergency Reset.
Tap the Start Emergency Reset option and then Reset People & Apps.
Next tap Reset.
Now choose the device from which you want to remove the access.
Tap the Remove Selected Devices option followed by Next.
Now add or remove the phone number from the trusted list and tap the continue button.
Update the Apple ID and password from the Safety Check feature on iPhone
Now add or remove the emergency contacts option and then tap Continue followed by Done.
Also Read: How To Use iCloud Shared Photo Library On iOS 16
How to Manage Sharing and Access in iOS 16 on iPhone
You also have an option to choose with whom you want to share all your Information, including granting or revoking access from the apps and people. All the changes will be saved automatically. The users will not be notified about the changes made about the same. The sharing access management module allows you to manage the People, Apps, and Account security in the.
Here's how:
Access the Settings app on your iPhone
Keep scrolling and choose Privacy & Security.
Choose Safety Check > Manage Sharing and Access and press the Continue button.
Select the names of people with whom you want to share all your data and press the continue button.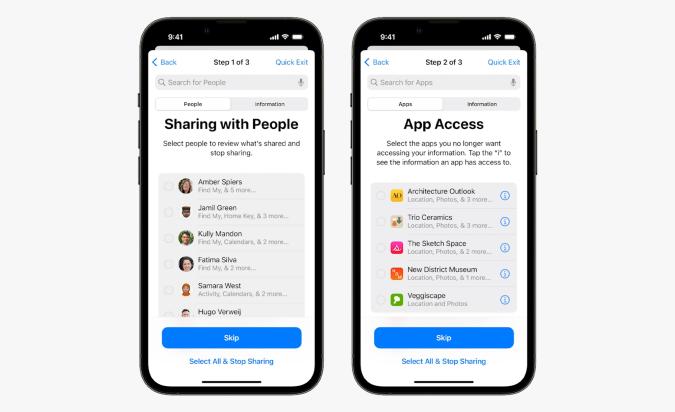 Next, choose Manage Sharing and Access on iPhone
Now select all the apps to whom you want to grant access and press the Continue button.
Now choose the devices to which you want to deny them access and choose the Remove Selected Devices option.
Add or remove the Trusted Phone Number option and press the Continue button.
Also Read: Hassle Free Transfer eSIM Between Apple iPhones Running iOS 16
Conclusion
That's all you need to know about Safety Check, Apple's new safety check feature introduced in iOS 16. This feature will surely be of immense help in times of distress and during domestic violence conditions. What do you think about the new security feature? Let us know below.
Also Read: All About iOS16 Beta3