There are multiple ways to share location on iPhone. If you are looking for some ways to do so then you are at the right place. Whether it's to say you're home safe or that you're on your way, you can get your iPhone to tell someone exactly where you are. here's what you have to do. Usually, the complaint is that too much location data is being shared by various apps on your iPhone, but sometimes you actively want to tell people where you are. Maybe you're meeting colleagues, maybe you want your partner to know you've safely arrived somewhere. You decide whether they get your location once, or permanently. And you start by setting up your iPhone to allow your location sharing.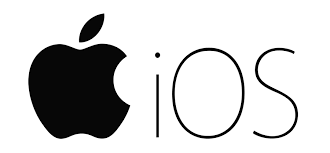 Now we'll discuss how to set up your iPhone to share location
1. Go to Settings on your phone
2. Scroll to Privacy
3. Click on Location Services
4. Turn on the feature
While you're in this Location Services section of Settings, you can do more. With one certain limitation, you can set your iPhone so that a nominated person can always find where you are. The limitation is that the person has to be a member of your family. That is, you have to set them up as such using Family Sharing.
You can't just add any contact you have to it, at least not in this section. That is a drawback, but it's a decent trade-off with security since anyone you choose here can check your location whenever they want to.
Also Read: How To Screen Mirror Your iPhone And iPad To TV
How to permanently share your location with someone:
1. In the Location services section of Settings, click on Share My Location
2. Under the Family heading, tap on a person you want to share with
3. On the contact details page that appears, scroll to the very bottom and tap Share            My Location.
If you later want to change your mind, repeat the same steps but now tap on what has become Stop Sharing My Location.
Perhaps much more often than this permanent ability for someone to see where you are, though, is the temporary option. You'll all arrange to meet up at a certain place and you want people to be able to find you there.
Also Read: How To Silence Notifications On iPhone
How to send your location on iPhone with messages:
1. Open messages and start a conversation
2. Click on the person's name at the top of the screen
3. Now click on the I button that appears under their name
4. Click on Send My Current Location
This is how you do it with the sending to an individual, but it's precisely the same when you want to send to a group. Just make sure that you have begun a Message conversation with all of the people concerned.
There is a second option here, which is Share My Location. That seems the same as the one you set up in settings, but it's subtly and significantly different.
This version lets you share with anyone in Messages, regardless of whether they are in your family or not. Plus it also lets you decide how long you want them to know your location.
Also Read: How To Be A Pro In iPhone 13 Camera.
How to share location for a limited time:
1. Open Messages and start a conversation
2. Tap on the person's name at the top of the screen
3. Now tap on the I button that appears under their name
4. Tap on Share My Location
5. Choose from Share Indefinitely, Share Until End of Day or Share for One Hour
So this is how for instance, you can have it so that your boss always knows where you are. More usefully, and less creepily, it is how the group you're meeting can find you even when one of them is running late.
You can also do a similar thing outside Messages, by finding someone in your contact list and tapping in Share My Location. You get a different form of popup about how long you want to share, but the options are the same.
Also Read: How To Delete iOS Update On iPhone?
Share your location via Apple Maps
1. Open Apple maps and click on the small blue dot that represents you
2. A panel appears with details of your Location and options including Share My Location
3. Click on Share My Location
4. Select how you want to share it
5. Select the person
6. When a thumbnail map appears in the message area, tap the blue arrow to send it
When you tap Share My Location in Apple Maps, you get offered options of how to share it, this is a standard Share Sheet. So well as methods of sending the information to other people over message or mail, you may first get offered options like Airdrop, or even your to-do app.
If someone wants to know where you are within the Airdrop range, they can probably see you.
It can be useful to share a text file or a Do app so that later on you can share all of your locations with someone. Say you want to log where you've been for expenses, it's harder to deny map location data than it is your list of receipts.
Also Read: How To Hide Photos On iOS 15?
How to share your location on iPhone with Apple's Find app
If you need to obtain the whereabouts of a friend or family member, turn to your Apple device and the Find My app, which allows you to track down a person's location, or share your location with them, from your iPhone. For using the latest feature of the Find My app, make sure you're running iOS12 or higher on your iPhone.
1. Location Tracking :
Before you start tracking, ensure that the feature has been enabled. From your iPhone go to Settings>[Your name]>Find My>Find My iPhone. Make sure that Find My iPhone is turned on. To allow your device to be located when it's offline, turn on the switch for Find My Network. And to make sure the device can be tracked even if the battery charge is almost depleted, enable the switch for Send Last Location.
2. Locate others
By default, you may already be able to see the locations of any members of your iOS   Family. Open the Find My app and tap People. The names of anyone sharing their location with you will appear on a map. Then click on a person's name to interact with them.
Click Contact to call, email or text. Then Click Directions to launch Apple Maps with step-by-step directions to their location. Now click the Add link under the notifications to receive a notification when that person arrives at or leaves a certain location. Note: if the location of an Apple family member is not visible, you may have to ask them to enable sharing with you.
Also read: How To Record Audio On iPhone And iPad
3. Share your location
You can likewise share your location with members of the Apple family and with specific people. to set this up, go to Settings>Privacy>Location Services. Turn on the switch for Location Services, then tap Share My Location. Turn on the switch for Share My Location. Now, any member of your Apple Family can see your location. And for Stop sharing the location you can choose Stop sharing my location to hide from them or choose Remove Friend to delete them completely.
---
Conclusion: So these are some ways in which you can share your location with anyone else for a limited time or a longer period. These ways are very easy to use. If you face any issues while using any of these ways, then please let us know in the comments.