Apple even before launching iPhone 15 talked a lot about one of the unique features i.e. the new 48 MP camera in the iPhone 15. If you're one of the lucky people who managed to get an iPhone 15, you might be excited to take really detailed shots and photos. But here's the catch: you need to do a couple of things in your iPhone 15 settings and also in the Camera app whenever you want to take super-detailed shots.
You need to enable 48MP photos on the iPhone 15, otherwise you're only shooting at 24MP resolution.
Now lets see how can we enable 48 MP camera on iPhone 15. Follow each steps as mentioned below:
Step 1- Open the Settings app, and then scroll down and tap Camera. Next, select Formats from the top of the screen.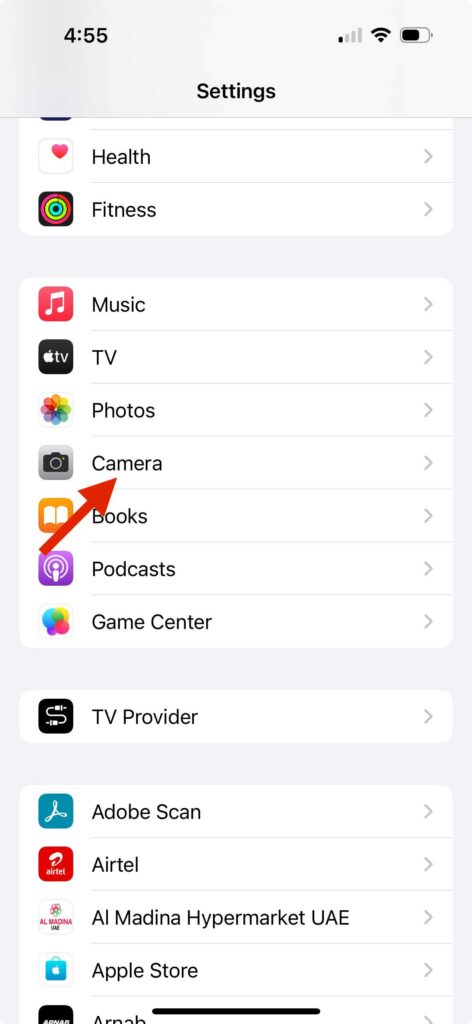 Step 2- Under CAMERA CAPTURE select Most Compatible.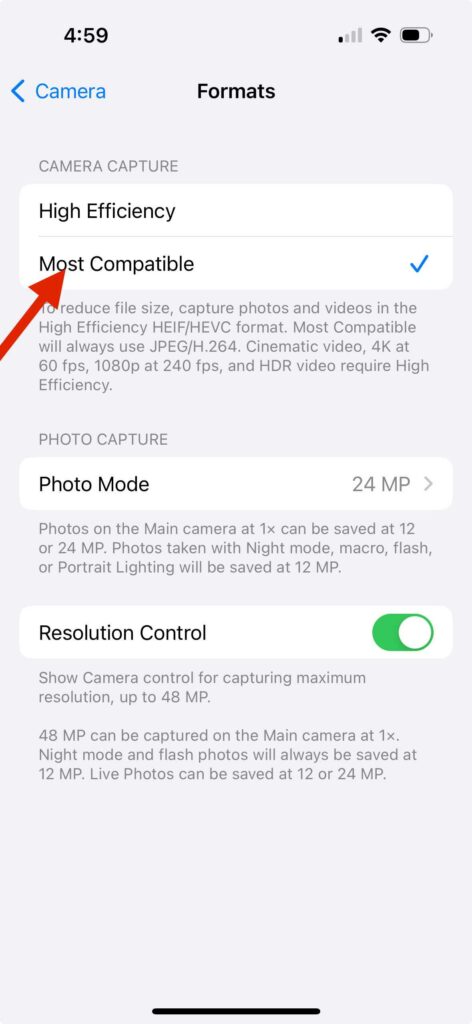 Step 3- Then go down to Photo Mode under PHOTO CAPTURE and select 24 MP. Also, you need to tap the Resolution Control Toggle so it turns green. When you have the Resolution Control option turned on you can enable or disable 48 mp click directly from the camera screen.
Note– 48 MP can be captured on the main camera at 1x. Night Mode and flash photos will always be saved at 12 MP. And Live Photos can be saved at 12 or 24 MP.
Now you are ready to click your 48 MP shots, just go ahead and have amazing pictures in your gallery. The best part of clicking 48MP images is that you have a lot more pixels to play with, especially if you want to crop, reframe, or zoom in. Let's see the difference between these two images which I clicked with my iPhone 15 camera using the 48 MP camera feature and the normal.
You may like to read: How to take Long Exposure photo in iPhone 15, iOS 17?
Here are some tips that I wanted to share with you all about my experience with new iPhone 15 camera. I must say this new additional feature to the Apple iPhone 15 camera is just amazing but again everything has its other side too: taking images at 48MP has fill up the phone's internal storage much faster than taking 24MP or normal 12MP photos. Apple estimates a 48MP image takes up around 75-80 megabytes of space, as opposed to 25 MB for 12MP ProRAW and a compact 2 MB for standard 12MP. But here what I suggest to you all is to either Free Up Storage Space On iCloud or you can delete files, and photos from iCloud Storage.
Also you can read our detailed guide on iCloud Storage- Five Good Reasons For Using iCloud Photos And When Not To Use It