Apple has recently rolled out a new software update, iOS 17.0.3, aiming to address overheating issues reported by users of the iPhone 15 Pro and Pro Max models. This update comes as a response to user feedback and aims to enhance the overall performance and user experience of these high-end smartphones. This update reflects Apple's commitment to improving its high-end smartphones based on valuable user feedback, resulting in a more reliable and comfortable user experience. This update is available for iPhone XS, XR, 11, 12, 13, 14 and 15.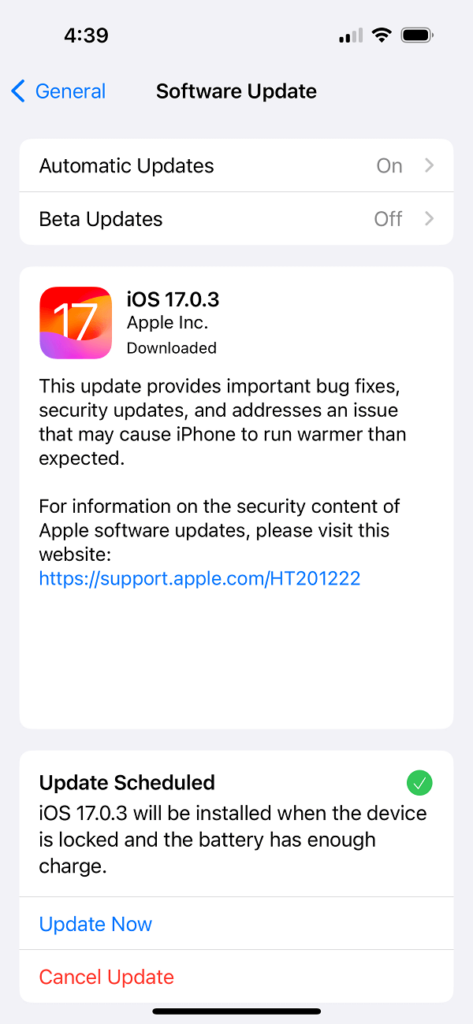 What's New in iOS 17.0.3?
On October 4, 2023, Apple rolled out iOS 17.0.3, bringing several noteworthy security updates, enhancements, and bug fixes to its iPhone lineup. A significant focus of this update is addressing overheating concerns in the iPhone 15 Pro and Pro Max models. Apple may have implemented advanced thermal management algorithms to ensure the devices maintain an optimal temperature during resource-intensive tasks, like gaming and video streaming. This adjustment not only enhances performance but also safeguards against overheating.
In addition to these improvements, iOS 17.0.3 introduces an exciting upgrade to Siri's functionality. Siri can now answer multiple questions consecutively without the need for users to repeatedly say "Hey Siri." This feature enhances Siri's conversational ability, making interactions with your iPhone even more seamless and natural.
The update also includes general bug fixes and performance enhancements, contributing to the overall stability, responsiveness, and battery life of the device.
How to update or Install iOS 17.0.3?
Connect your iPhone to a Wi-Fi network.
Navigate to Settings > General > Software Update.
Tap "Download and Install" when the update becomes available.
Follow the on-screen instructions to complete the installation.
Ensure your device has adequate battery life or is connected to a charger during the update process to prevent interruptions.
Wrap-up
iOS 17.0.3's availability for iPhone XS and later models underlines Apple's dedication to enhancing user experiences and addressing concerns promptly. While addressing overheating issues initially observed in the iPhone 15 Pro and Pro Max, this update ensures improved performance and temperature control for all compatible iPhones. Siri's enhanced conversational abilities add a layer of convenience to the iOS ecosystem. We encourage all eligible iPhone XS, XR, 11, 12, and 13 users to update to iOS 17.0.3 to enjoy these enhancements and an overall improved performance.