Are you a fan of sports? Every sports fan's dream is to watch their favorite sports live, but many circumstances hinder that in different ways and different scenarios. For example, you didn't acquire tickets, you have a conflicting schedule, can't afford tickets, etc. but, this should not weaken a true sports fan's heart. fuboTV is a dream for a true sports fan and sports fans at heart! It is an American streaming television service that caters to the streaming needs of people in the United States, Canada, and Spain. Their service offers the streaming of channels that mainly distributes live sports. For cable quitters, fubo may be a bit pricy but with its features, it might be worth the try. Dive deep into this article to know more about fubo, its pricing, plans and etc.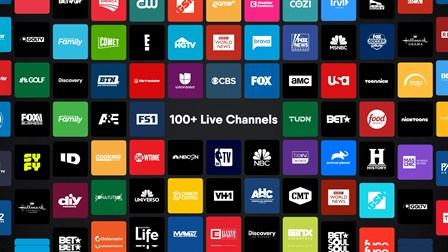 This streaming television service offers an impressive range of over 130 sports, news, and entertainment channels. Yes, you read that right, although fubo is known for streaming channels with live sports, it also has news channels, and entertainment channels for all the people in your family. It also does not have hundreds of channels to choose from but also has on-demand DVR capabilities.
What is fuboTV?
Last 2015, fuboTV was launched as a sports channel television streaming platform. It was kind of like Netflix but all you can watch there is soccer. But since then, fubo has set its goal higher and pursued to be a full-time TV streaming service. It still hasn't lost its real identity though, since fuboTV covers mainly sports channels, don't worry soccer and sports fans! In fact, even though it is now a full-service TV streaming platform, the majority of the channels are still on sports, unlike other TV streaming platforms that have balanced choices to choose from. So it is safe to say, that if you are really a sports fanatic, then fubo is for you.
How much do you need to avail fuboTV?
Of course, for every new user, there is a free trial for the TV streaming platform they are eyeing on. Unlike Netflix with months' worth of free trial, fuboTV only offers a 7-day free trial for new users, not bad to experience the streaming platform and decide whether you will avail or not. Each bundle has different inclusions. It may be a bit expensive compared to other TV-streaming platforms but it has an authenticity to it.
The listed pricing below is for users in the U.S. territory who signed up for fubo.

Pro Bundle
Costing $74.99/month, this bundle has the fubo base plan, 1000-hour DVR, family share feature, and unlimited screens.
Elite Bundle
Costing $84.99/month, this bundle has the fubo base plan, fubo extra, news plus, 1000-hour DVR, family share feature, and unlimited screens.
Premier Bundle
Costing $94.99/month, this bundle has the fubo base plan, Showtime, fubo extra, news plus, 1000-hour DVR, family share feature, and unlimited screens.
Latino Bundle
Costing $74.97/quarter this bundle has the fubo Latino, 250-hour DVR, and standard share. The payment for this bundle is every quarter, meaning that you will pay your due every three (3) months.
Other pricing

With $70/month you can experience almost 130 channels with the fubo PRO plan, same with the inclusions for the US pricing, it has a 1000-hour cloud DVR storage—which is an on-demand feature.
With $80/month, fubo ELITE plan has 170 + channels included with also a 1000 worth of hours for DVR.
Now, the fubo ULTIMATE, pricing may be really high and pricey but this plan is considered to be the best on the market out of all streaming services. With your subscription to this, you will be also subscribed to Showtime's streaming service where you can get an expanded library of movies, series, and shows on-demand. With whopping 215+ channels, this subscription might be worth the price.
Made specifically for Latin/Spanish users, the Latino plan offers more than 40 channels and can be paid not only per month but on a quarterly basis. Of course, there will be Spanish channels included alongside other international channels.
fuboTV may be a bit pricey for a Television-streaming service, but it has also presented some authenticity and quality features in it. New users like you from the US, Canada, or the Latin/Spanish community might want to consider this booming streaming platform.