In this article, we have put down the fixes that can fix the buffering and stuttering issues in Chromecast.
Chromecast by Google is one of the most popular devices used to stream media all around the world. Chromecast is compatible with a wide range of apps and lets you stream content directly on the SmartTV. Despite being such a useful device, Chromecast suffers a limitation. When you try to stream high-quality content via Chromecast, the streaming tends to pause in the middle, and buffering begins to load the data.
While this merely counts as an issue, your frustration knows no bounds when you stream your favorite movie via Chromecast. If you are wary of Chromecast's sluggish playback and want to get rid of the buffering issues, you are at the right place. In this guide, we have mentioned some tricks that can help you resolve the buffering and stuttering issues in Chromecast.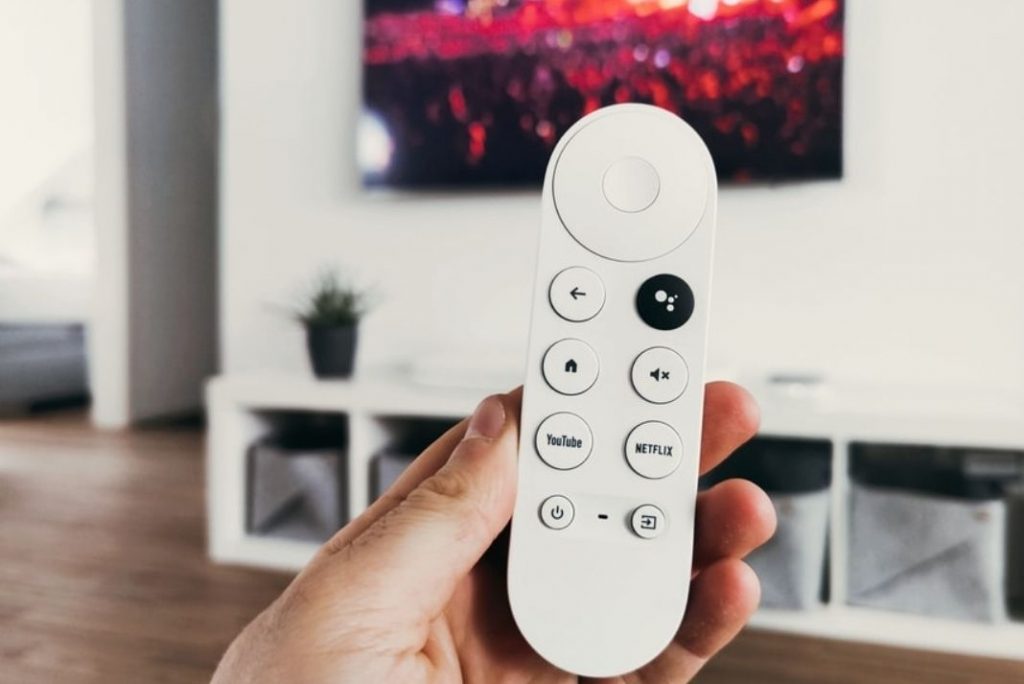 Also Read: 6 Ways To Fix Audio Issues In Chromecast
Close other apps
A very basic yet important trick to try for getting rid of the buffering and stuttering issues in Chromecast is to close all the other apps on the device you are streaming from. If you are streaming from your smartphone, see all the apps running in the background and then close the apps that are not at all needed. Similarly, when streaming from the PC you should close all the other software.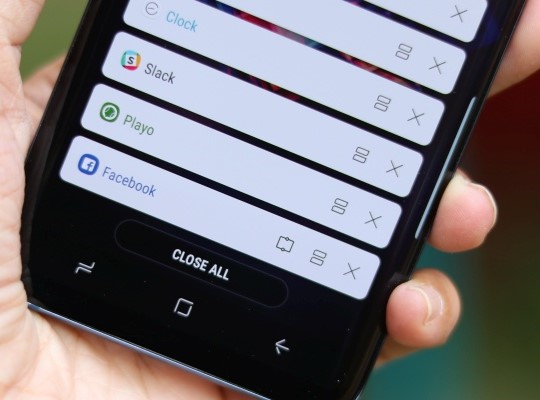 Apart from this, if you are downloading any content simultaneously while streaming content via Chromecast, pause it for now. It is also advised to download the content on your smartphone and then stream it on your SmartTV via Chromecast.
If this does no good, try the next trick.
Try connecting to a different Wi-Fi
This is one of the quickest ways to improve your internet speed and in turn, get rid of the buffering and stuttering issues in Chromecast. If you are connected to a router that broadcasts to a different network device, your internet speed is likely to go down.
To fix the problem, you have two options, either you prevent other devices from utilizing the network from your router, or you can switch to another router offering better bandwidth.
Also Read: Amazon Fire Stick VS. Google Chromecast
Lower the Streaming Quality
Most of the time, the quality preferences of the video you intend to stream are the main reason for performance issues when streaming content via Chromecast. Remember, the steaming quality does not depend on Chromecast but it depends on the bandwidth of your network.
When you decide to stream an Ultra HD or $k video directly through the internet, Chromecast utilizes the network bandwidth to stream the content. As a result, the content gets downloaded in a stream and is sent via the Chromecast. Since high-quality video implies more amount of data, you are likely to experience stutters while streaming content.
To prevent this, it is essential to lower the streaming quality. Let's see how to lower the video quality of a YouTube video on a mobile app:
Launch the YouTube app and choose a video
Then, tap the gear icon on the top and hit the quality option.
You will see a list of qualities and you can choose the desired quality.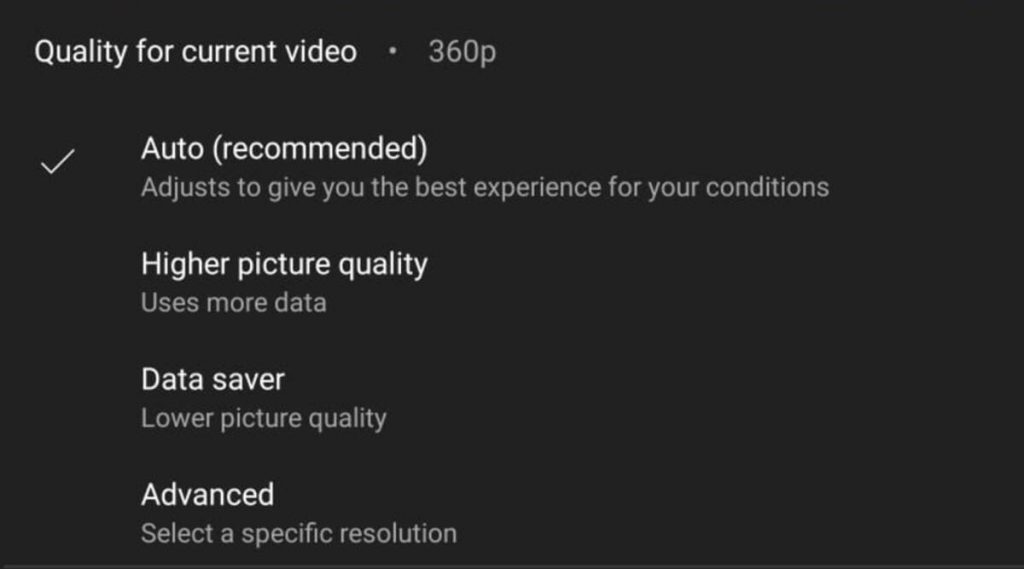 Also Read: How to Setup a Chromecast device and Convert your normal HDTV into a Smart TV?
Try Streaming Local Videos
When you stream the video directly from the internet, your smartphone downloads and streams the data simultaneously via the Chromecast. This way, the streaming capacity of the Chromecast is compromised and you experience buffering issues.
So you should always stream the local content via Chromecast to any SmartTV. For this reason, VLC can prove to be a great option:
Launch VLC on your PC and go to Playback > Renderer.
You will see the default option listed here as <Local>.
Now your Chromecast devices will appear as a list.
Here, choose your Chromecast device to stream your video.
Use an ethernet adapter to stream via Chromecast
As you know, ethernet is much faster than the wireless medium, so you can switch to ethernet to stream via Chromecast. But there is a catch! If you have an older model, you won't find a port for Ethernet. But you can always invest in an ethernet adapter if you possess either of the Chromecast 1.0 and 2.0 models.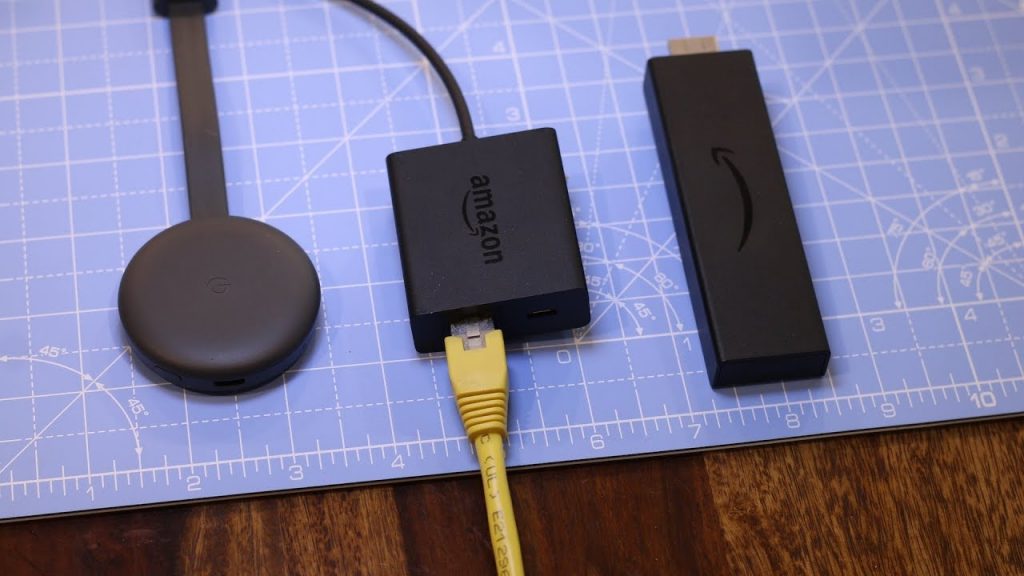 If you have Chromecast Ultra, you will find an ethernet port on the power adapter of Chromecast. Now you can use an Ethernet cable directly from your router towards your power adapter.
Also Read: Android TV will soon have the best features of Chromecast with Google TV
Stream Content via the Supported Apps
You should know that the apps supporting Chromecast are known to offer better streaming quality than the content you will stream via unsupported apps such as third-party apps.
Thankfully, most of the streaming apps support the Chromecast streaming feature. Be mindful that third-party apps do not restrict you from streaming content via Chromecast, but you are likely to run into low quality and buffering issues.
Also Read: Disney+ Constantly Buffering? Try These Fixes
Summing Up
Thanks to Chromecast it is now possible to transform your normal TV into a smart TV. However, buffering and stuttering issues are a common sight on Chromecast. Thankfully, you can get rid of them by employing the hacks mentioned above.