Are you unable to watch your favorite entertainment shows because Disney+ is constantly buffering? Don't worry! We'll help you solve the issue.
Ever faced a situation when you already have a perfect weekend planned all curled up in the blanket with a bucket of popcorn to stream your favorite movie only to find out that you are unable to play it because the content is not loading and Disney+ is constantly buffering. Let's accept that we've been through this clumsy situation, and trust me it's frustrating as hell.
If right now, Disney+ is hampering your streaming session because it is buffering endlessly, don't worry. We will fix it together. In this guide, we have put down the troubleshooting methods that will help fix the Disney+ constantly buffering issue.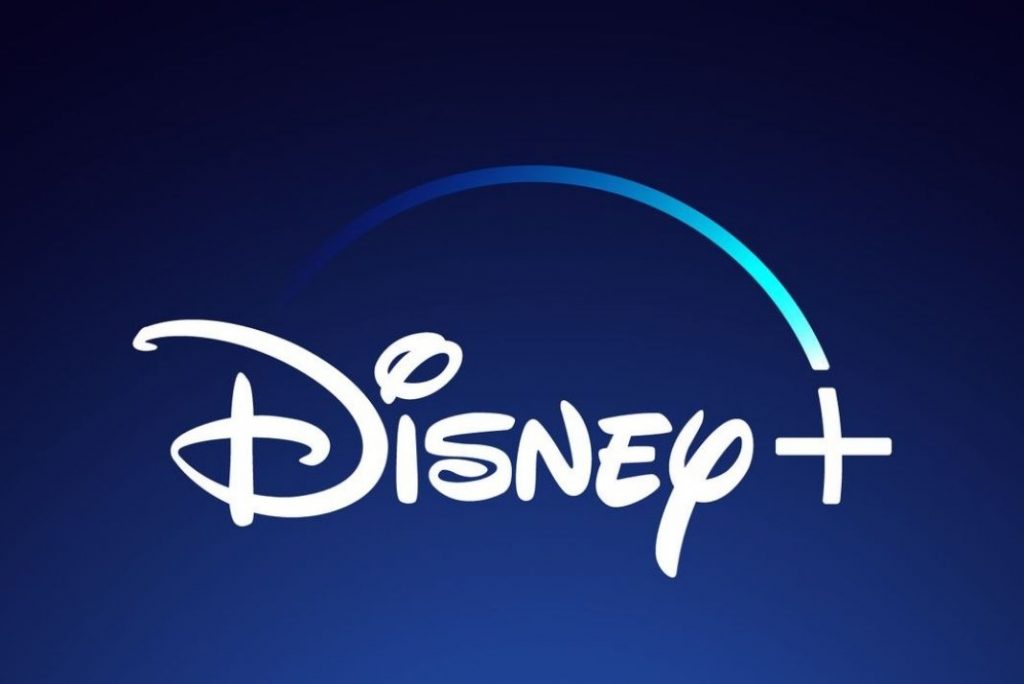 So go ahead and check these out one by one and apply them to the Streaming platform.
Also Read: Prime Video This Video Is Currently Unavailable Error: Fixed
Are Disney+ Servers down?
Before beginning to try the real troubleshooting methods listed here, it is wise to ensure whether the problem lies on the other side and you are not the cause of the problem. There is a probability that the servers are facing outages due to maintenance. If yes, there is nothing you can do to fix the issue.
In this situation, you will have to wait until the servers are back again.
To check server outages, you can visit the websites like Downdetector. Here you will find the problems and reports from other users who are facing similar issues at the moment.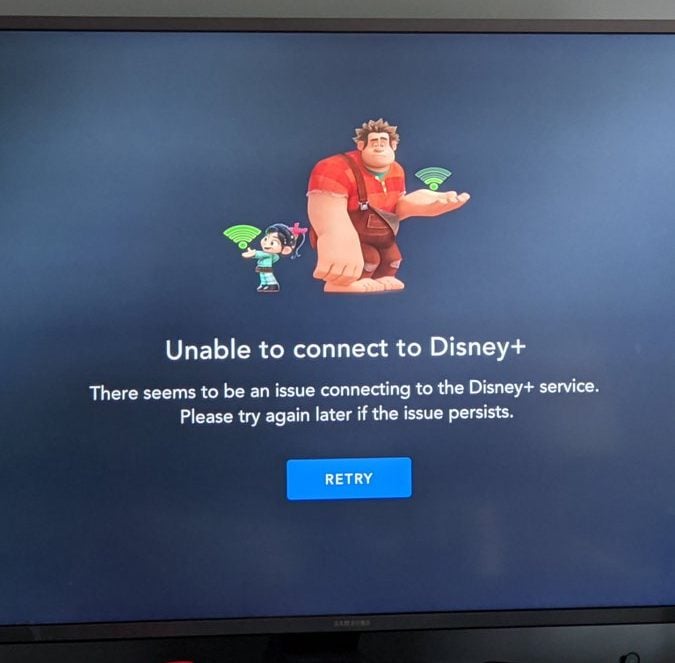 Check Your Internet Speed
As recommended by Disney+, the minimum internet connection speed requirement that should be met for the streaming content is 5Mbps for streaming HD content, and for the 4K UHD content, you need 25Mbps speed.
To check your internet speed, you can use any of the online speed test services like fast.com. If the internet speed is not sufficient at the moment, there are several ways by which you can improve the speed:
Quit all the other apps and programs that consume the internet to work. For instance, pause the browser downloads at the moment as it consumes the most bandwidth.
Hit the off button on the router and then wait for some time. Then, hit the power button to turn on the router again.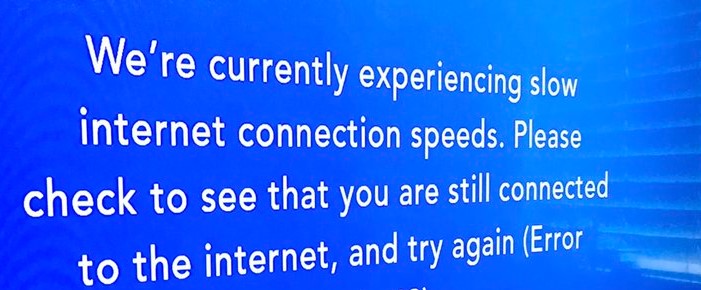 You can also use Ethernet instead of Wi-Fi to improve the internet speed considerably.
Also Read: How To Change Country On Amazon Prime Video
Reboot the app and your device
The good old "turn it off and on again" method works with this one too. It's worth trying this out as it is known to solve a handful of problems plaguing streaming apps. So let's reboot the Disney+ app and the device you're currently on to part ways with the buffering issues.
Note: Here you need to ensure that both the app and device restart completely and not just set to sleep mode.
Also Read: 12 Best Solutions To Fix Netflix Keeps Buffering?
Wipe off the Disney+ Cache
Similar to other web apps, the Disney+ app also stores the cache files of your data. This is done to speed up the app and to make performance improvements. But ironically, the cache files are prone to run into several issues from now and then. Most importantly, they get corrupted and cause problems like this one.
So, let's go ahead and clear the Disney+ cache: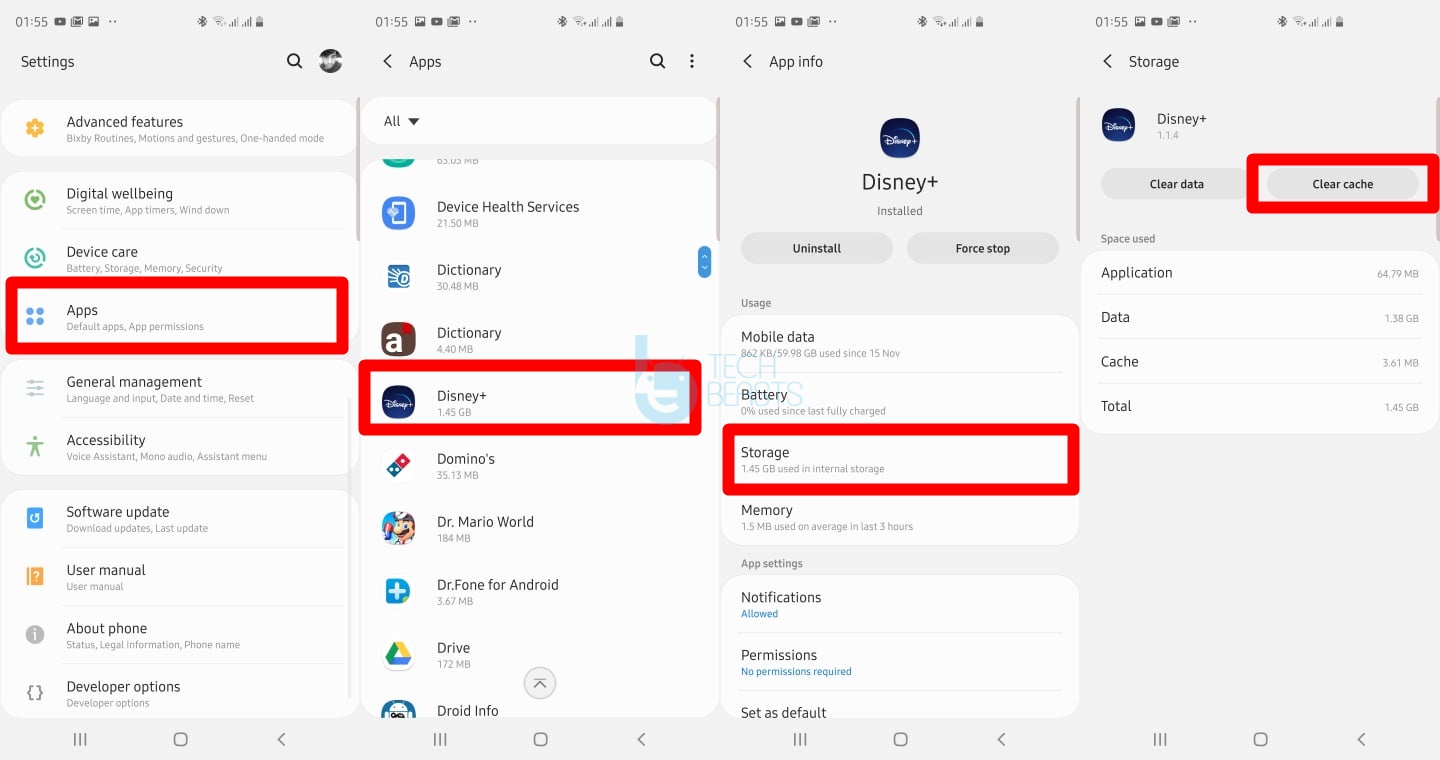 On Android Smartphones: Head to Settings > Apps > Disney+ > Storage > Clear Cache and Clear Data.
For Chromecast: Open Settings > Apps > Chromecast Built-in > Disney+ > Clear data and Clear cache.
On Fire TV: Go to Settings > Applications > Manage Installed Applications > Disney+ > Clear Cache and Clear Data.
For PlayStation: Access the Settings > Storage > System Storage > Saved Data > Disney+ > Options > Delete.
For Xbox: Open My Games and Apps > Apps > Disney+ > Menu > Manage App > Clear the Saved data.
Also Read: Amazon Prime Membership for Students
Update the App
Disney+ is programmed to keep itself updated but sometimes it is unable to do so due to some reason such as internet issues. So it is essential to manually check for the pending app updates. Here's how to do it:
Open your smartphone and launch Play Store or the App Store.
Now search for Disney+ and see if a new update is available.
If you are using a gaming console like Xbox, you can look for an available update in the download section.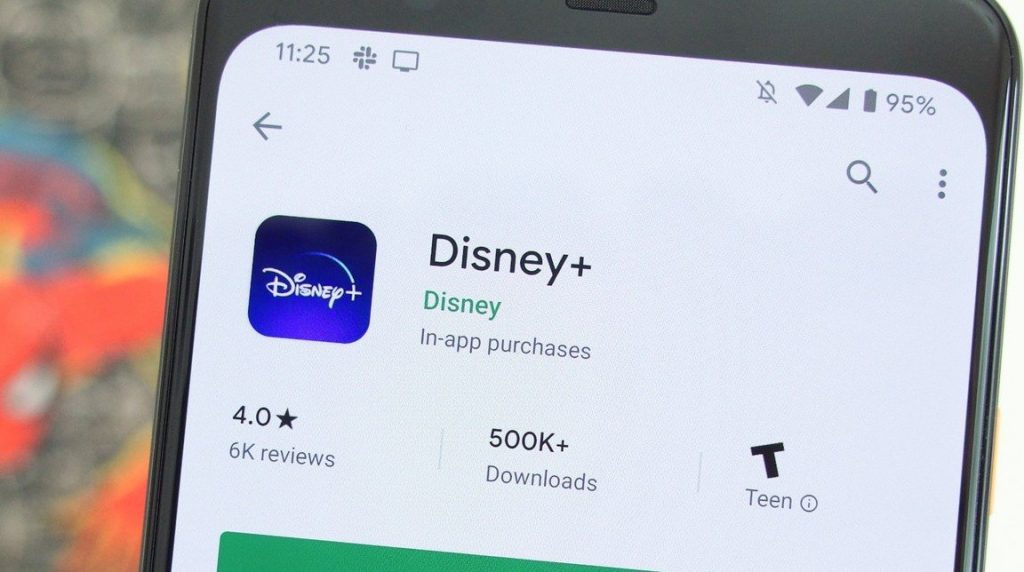 On the Windows PC, visit the Microsoft Store and then visit the Library section. Then hit the Get updates button.
Also Read: How To Fix Audio/Video Out Of Sync On Netflix Problem
Contact Disney+ Support
If none of the above methods work for you, your last resort is to contact the Disney+ support team for assistance. They will surely offer expert advice and will help resolve a glitch present specifically in your Disney+ account.
Conclusion
That's all folks! We hope you were able to resolve the Disney+ constantly buffering issue in your Disney+ platform, and you can enjoy an unlimited dose of entertainment. Which of the method worked for you? We would be glad to know about it.