Change Country on Amazon Prime Video
You can watch movies and TV shows on Amazon Prime Video. It has a lot of good movies and TV shows. However, the streaming rights and licensing for a piece of content in your country can affect how much of it you can watch. Even some of the Amazon Original Movies aren't available in every country, even though they were made by Amazon. Don't worry; you can quickly get around these geo-restrictions by following the steps in this article. It will let you watch things that aren't available in your country. We'll also see that changing your location on Amazon Prime Video can help you get more out of it. Without further ado, let's start. 
Amazon Prime Video: How do I change the country in the video?
If you want to change the country that Amazon Prime is in, you can. The official way to change your address on Amazon is to go to your account and change your address. It will change your permanent delivery address, and you will be able to pay in the currency of the country you chose. This is what will happen. Another way is to use a virtual private network (VPN) to log in from a different country for a short time. This method is fun and has a lot of extra benefits, like better security while you're browsing cheaper subscription prices, and more. Then, let's look at how to change your location or country on Amazon Prime Video with these steps. 
Also read: How To Fix Amazon Prime Video When It's Not Working
From your Amazon account, how do you change your country? 
If you are going to a new place, you need to change your country on your Amazon account. It will let you buy things in the new area and pay in the local currency. As an example, if I move to Hong Kong, I will be able to buy things from Amazon.cn in Yuan, which is the money used in China. So, if you want to move your Amazon account to a different country, here's how to do it. 
Open Amazon's website on your computer or laptop. Then, sign in to your account and choose the items you want to buy.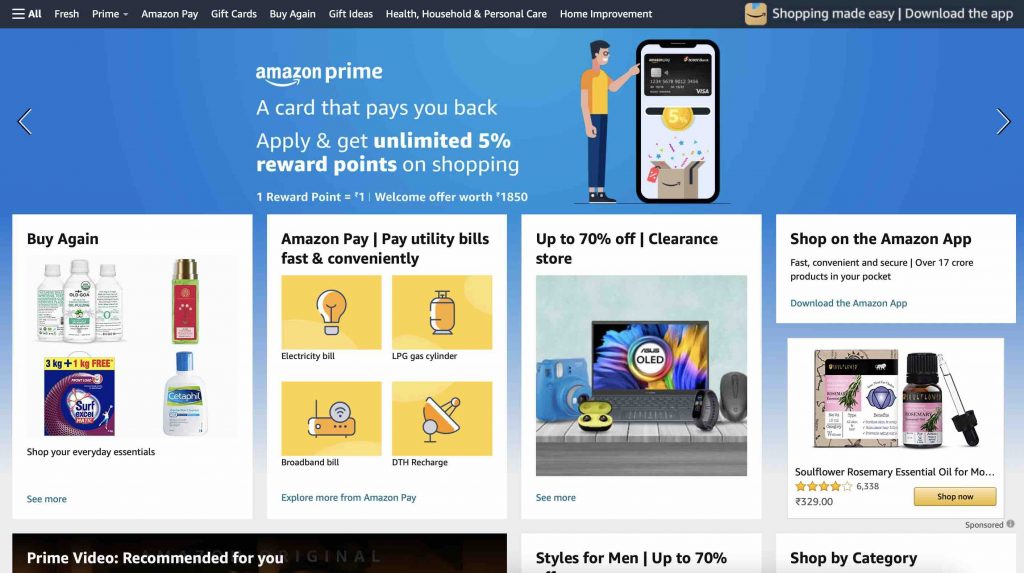 Then, click on the "Account and lists" button on the top-right corner. In the drop-down menu, choose "Manage your content and devices."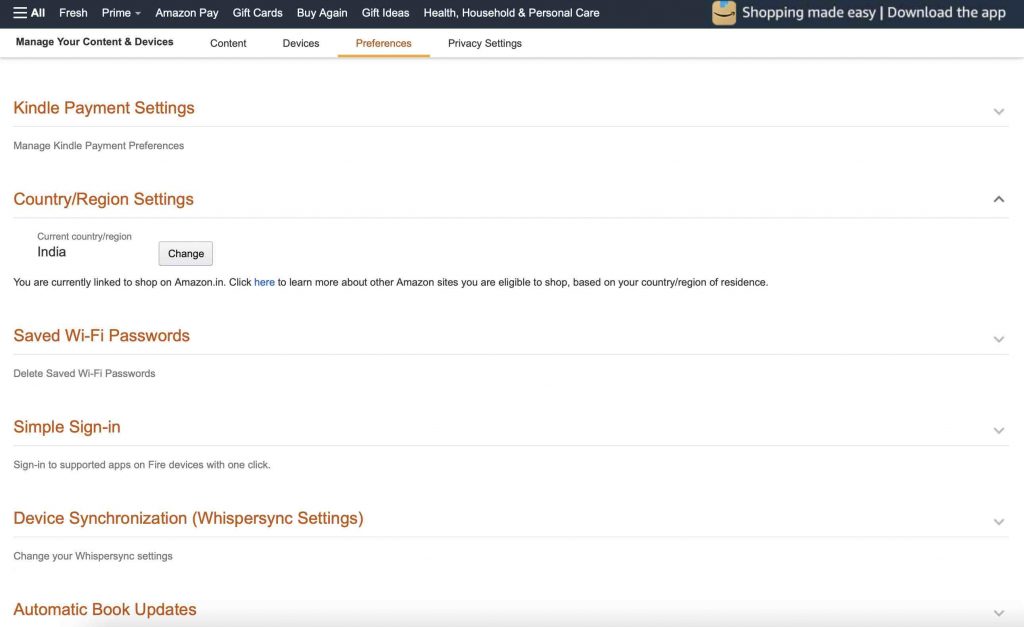 This is the Preferences tab. Click on it to see what you can do. 
Now, go to the "Country/Region Settings" and click on Change to change them.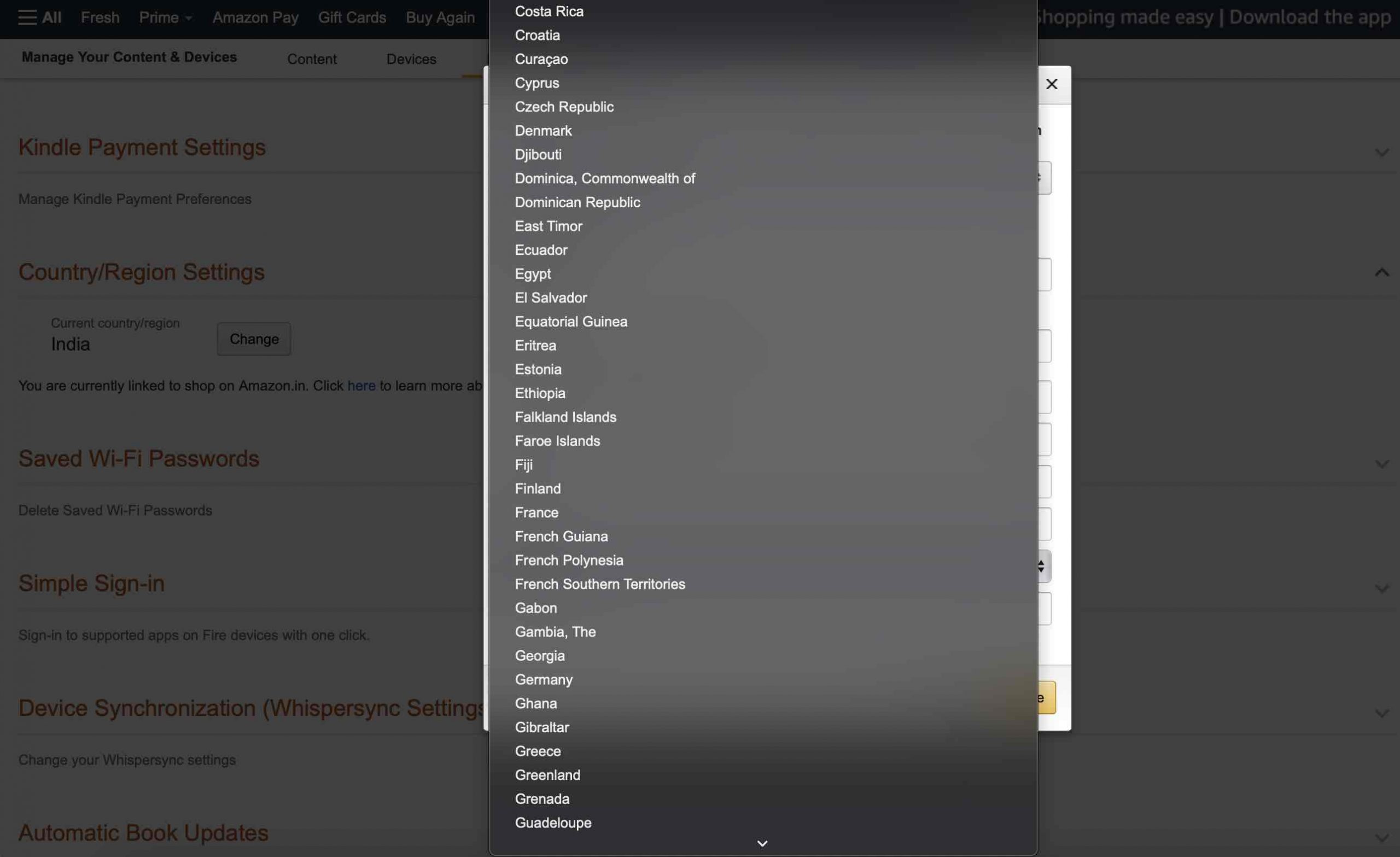 Finally, fill in your new address and click Update. 
Amazon will let you know about the changes and ask for your permission to keep the items you bought. Choose the country you want to be your main country for your Amazon account, and then click "OK." To figure out what to put in the address bar, search for a hotel in the area and fill in its address. Check out these tips for moving from one country to another. 
Also Read:Amazon Prime Membership for Students
Remember these things if you move your Amazon account to a new country. 
This is what Amazon will do for you: 
They will move your Kindle account to the new country account, and all your data will be there. 

After you move your account, you have to change all of your 1-click payment options. 

To get into your account from the previous country, you won't be able to do that. 

Suppose I move my account from India to Hong Kong. I can log in to amazon.cn, but not amazon.in, if I do that. 

Amazon will move your Amazon Prime membership and Prime Video over to you. 
A VPN can help you change the country where you watch Amazon Prime Video. 
A virtual private network (VPN) is the best way to change your location on Prime video to any country you want. However, it is very important to choose your VPN carefully, so you should do that. This means Prime Video can see and block any account that's using a VPN. So, our VPN should be able to get around this check. 
You should think about clearing the app data for Prime Video once you have chosen a VPN service. A Smart TV, smartphone, PC, Mac, gaming console, and more can all be used to change your Prime Video location. As long as it has a Prime Video app, you can do this. After you connect to a VPN server, you have to delete the app's data. 
Otherwise, you can use a different browser on your computer to get the best experience possible. The method also works well with computer apps for Prime Video. 
The last thoughts 
As long as you choose the right VPN, you can get around Amazon Prime Video geoblocks. 
It's important to look for a VPN that can get around geo-restrictions, has lightning-fast speeds, and is reliable. It should also have servers in the right places. 
We have a list of the best VPNs for Amazon Prime Video that you can check out if you need help making your choice.