Were you planning to binge on your favorite TV show on Amazon Prime tonight? But as fate has it, your plan for tonight is ruined as it turns out that Amazon Prime is not working and you cannot help but stare at the blank screen!
Yes, you heard that right! Similar to other streaming platforms, Prime Video too can also get caught in some sort of issue- They rely on technology after all.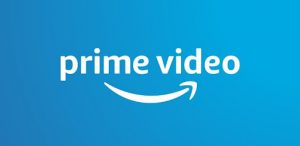 However, the good news is that you can easily fix some of the problems you encounter while streaming videos on Amazon Prime. Go through this article to find solutions and fixes when Amazon Prime Video is not working.
Let's begin reconnecting you to Prime Video once again!
Also Read: How To Fix A Keyboard That Types Multiple Letters In Windows 10
Make sure that your Amazon Prime Video Account is active
The first step to troubleshoot Amazon Prime Video is to check whether your Prime Video Account is active or not. You might be aware that Amazon Prime is not completely free to use. You have to choose anyone out of the two- Annual Amazon Prime Subscription or Monthly Amazon Prime Subscription.

To check the status of your Amazon Prime Subscription, go to the Accounts page of Amazon and then choose the 'Prime Video Settings' option.
If the status is active you need to check below for system requirements.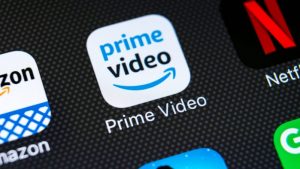 Minimum Hardware Requirements for Amazon Prime Video
Now, you should make sure that your device meets the minimum requirement as specified by Amazon Prime. This does not include your Smart TV and the setup box. Amazon Prime will work on these devices regardless of the hardware and software requirements as long as the Amazon Prime Video App is present on the device.
The minimum requirement for the operating systems on desktops and laptops are:
Windows 7 or newer
Mac OS 10.7 or newer
Linux/UNIX operating systems
The minimum required internet connection speed is:
900 Kb/sec for Standard Definition (SD) video
3.5 Mb/sec for High Definition (HD) videos
If you do not have an Amazon Prime Video App installed on your system, you need to make sure that your web browser meets the below requirements.
Google Chrome (version 59 or above)
Mozilla Firefox (version 53 or above)
Microsoft Internet Explorer (version 11 or above)
Microsoft Edge on Windows 10
Apple Safari (version 10 or above)
Opera (version 37 or above)
Also Read: How to Secure Your WordPress Website in 5 Simple Steps
Microsoft Silverlight
If in spite of meeting the minimum network and OS requirements, the problem persists, then there are chances that Microsoft Silverlight is causing the issue.
Older PCs do not have the support of HTML5 to play the videos on the browser, hence they use a plugin called Microsoft Silverlight.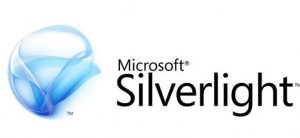 This plugin often encounters issues while playing the media files. To fix the issue of Microsoft Silverlight:
You need to open the video window on the browser and right-click on it.
Select Microsoft Silverlight and next select Application Storage and enable it.
Now search for "http://g-ecx.images-amazon.com/" in the website column and delete it.
Read: How To Stay Secure When Gaming Online
Fix Amazon Prime Video Issues on Mobile
You need to install Amazon Prime Video App on your Android and iOS mobile devices. These apps can run into some technical glitch at some point in time.
How to Fix Amazon Prime Video on iOS
You can simply uninstall the app which is causing the problem and then reinstall it. This can fix the issue for you.
To uninstall the app, long press the Prime Video icon and click on X to uninstall the app. You go to the App Store to reinstall the app again.
Also Read: Telegram Messenger Adds An Extra Layer Of Security To Protect Your Account In 2021
How to Fix Amazon Prime Video on Android
You can use any one of the two options to fix issues with the Amazon Prime Video App on Android.
Go to Settings App and then choose App and Notifications.
Now look for Prime Video.
Open it and select Storage and click on the Clear Data option.
You also need to confirm by clicking on OK.
If the problem is not fixed, you can uninstall the app and then reinstall it back from Playstore.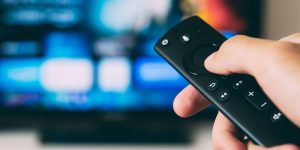 Fix Amazon Prime Video issue on TV or Setup Box
If the problem is being caused by the App installed on your TV or set up box, it is not easy to uninstall it. Hence you should try to restart your TV.
You need to restart the device by switching off the TV and restarting it again. You should not put your TV on standby mode. To switch off the TV, you should disconnect it from the power supply or turn off the power button found at the back of the TV.
You can also fix issues on your TV and setup box by clearing the cache on the device. This option may vary depending on the device and platform. You can either clear the cache from the app settings or go through the TV manual to find instructions to clear the cache.
After you clear the cache of your device, your Amazon Prime App will start to work. You will need to sign back into the app after the app restarts.
Also Read: How To Use SOS Emergency Feature On Your iPhone, Android And Smartwatch
Conclusion
We hope this article will fix the error with your Amazon Prime App and it will start working normally. To avoid any such issues in the future, always use the latest version of the app and connect to a faster internet connection in general.
Read: Forgot Your Android Passcode? 4 Ways to Get Back In