Your Android smartphone has screen locks to protect the private contents of your device. Since we have so much of our personal, private, and professional lives in our mobile, locking and security our device is a necessity instead rather than a choice.
You normally use a PIN, pattern, fingerprint lock, or a password as an authenticating code which you have to verify to access your smartphone.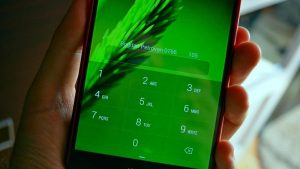 But have you ever thought about what will happen if you yourself forget the PIN or Passcode of your mobile? You will be locked out of your own mobile!
Thankfully, there are a number of ways to get back into your phone. One such way is to use your Google account to regain access back.
In this article, we will discuss some of the common ways that can help you to get back into your smartphone and access the contents of your mobile.
Also Read: How To Self-Publish And Market Your Book On Amazon: Step By Step Guide
How To Expand Your Brand/Business On Instagram?- An In-Depth Detailed Guide
Are You Sure You Forgot It?
Have you tried the screen lock passcode once or twice and then did you hurriedly type 'How to unlock my smartphone if I forgot the PIN'? into Google search bar? If this is the case, you should spare some time to sit and recall your PIN. There is a good chance that you may be able to remember your PIN.
At first, this step might seem to be so obvious but if you actually remember your password it might save you from the headache of trying different methods to unlock your phone.
While iPhone users are required to set a 6 digit passcode for their lock screen, Android users can set a passcode of the length of their choice. So, if you are trying to remember the PIN of four or six-digit length, you should also give a try to passcode of different lengths.
Read: How to locate your Android phone with Google's Find My Device
Try Smart Lock
Android offers a Smart Lock feature in which you can set some conditions by which you can unlock your phone without entering the passcode.
To enable Smart Lock Feature, go to 'Security and Location' in Settings App. In the Security and Location option, you will find Smart Lock.
For Samsung Smartphones, you can go to Settings > Lock Screen > Smart Lock Type.
You first need to enter your current password to modify this feature. The five options to access your password without entering the passcode are: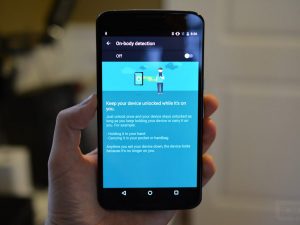 Body detection: This feature detects that you the owner of the phone are carrying the mobile and remain unlocked for that long.
Trusted location: You can set a trusted location such as your home to unlock the android phone.
Devices: When you connect your phone with a trusted Bluetooth device that you have specified like your car, your device is automatically unlocked.
Facial Recognition: Use can make the phone recognize your face to unlock itself
Fingerprints: You can register your fingerprint on this device.
If this option is enabled, you can use it to unlock your phone. But if it was not set previously, you cannot use this option now.
Read: Google soon won't let you sign in on very old Android Devices.
Using a Backup PIN
This option is present in the old android phones powered by KitKat or earlier versions. If you have the same android phone, you must have set the backup up PIN at the time of setting the Passcode.
To use this option, you have to enter your PIN or passcode incorrectly several times.
Now use Backup PIN option would be enabled.
Enter the Backup PIN that you had set.
Tap Done
If the Backup PIN is correct, you will be redirected to reset the unlock screen Passcode page.
Read: How To Delete Your Google Location Data On Android And Chrome!
Find My Mobile
This feature is offered by Samsung in all its smartphones using any Android Version. This feature lets you manage your device if it is ever lost. For enabling this feature you have to be signed in to your Samsung Account and your mobile should be able to access the internet connection.
Follow these steps to reset the passcode using Samsung's Find My Mobile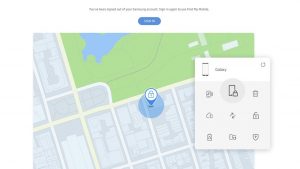 Go to findmymobile.samsung.com from another smartphone or your computer.
Sign in to the Samsung Account
Find the unlock my device option
Now you need to follow the instructions
Read to Know: How To Connect To A VPN On Android?
Factory Reset using Find My Device
If the above options of using the backup PIN, Smartlock, and using Find My Mobile proved to be of no use to you, the only option left is to perform the Factory Reset of your device. You should remember that performing the factory reset of your smartphone will delete all the data of your smartphone.
However, if you are signed in to your Google Account and use it to backup your device, you can restore your data after a factory reset. You need to simply sign in to the same Google Account after resetting your phone and restore your data.
The easiest way to perform a factory reset when you are locked out of your smartphone is through Google's Find my Device feature. This option is enabled on your smartphone by default.
To reset your device, you have to visit the 'Find my device' website and choose the erase device option from the menu.
Read: What Are The Other Google Android Supported App Stores Apart From Google Play Store?
Manually Reset your Smartphone
You can also manually reset your smartphone. To do it follow these steps: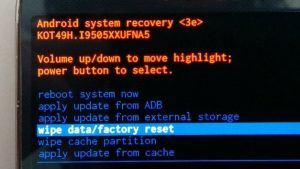 Turn off your mobile
Once the screen is blank, hold the volume down and power button together to open the
Android's bootloader menu.
Now click the volume down button twice to bring up the Recovery Mode Option.
Now press and hold the power button to choose it.
To navigate to the 'Wipe Data/Factory Reset' option use your volume button.
Now you can perform the factory reset.
Once it is done and your smartphone reboots, you can enter your Gmail account and restore the data present on your account.
Read: How To Transfer Contacts From Android To iPhone?
Conclusion
These are some of the many ways to unlock your Smartphone if you forget your password.
Nowadays, we have to set unique passwords for everything- different accounts as well as devices. Hence it is natural to forget any of the passwords. You can also use any password manager for so many available online to securely keep your password in one place. However, these password managers are least useful when it comes to helping you with the Smartphone Screen lock.
To prevent forgetting the password for the screen lock of your smartphone, it is sensible to write down the password on paper and keep it in a safe place. You can also set the fingerprint to unlock as a backup mechanism to unlock your phone.