When Instagram was first launched, it captured the attention of millions of young people worldwide. Somehow, the photo and video sharing application was garnering more attention than once-popular Facebook. And that explains why Zuckerberg bought the service for over one billion US dollars in cash and stock. Back in 2012, the app started trending, and soon its users grew in billions too.
In 2021, however, under the wings of Facebook, Instagram has become a reliable tool for marketing. It has gone from just a social photo-sharing app to a sought-after website promoting businesses and brands. And looking back, it seems like all of it happened overnight. So now, when most users scroll through their Instagram newsfeed checking on reels, news, and celebrity lifestyle, marketers and business-minded people are utilizing it to expand their network and gain profits.
Instagram allows both huge brands like Nike and Apple and small individual businesses to flourish on its platform. Therefore, if you too are an entrepreneur or starting a new business of your own, Instagram can help you. You can generate leads and convert them into sales with some intelligent strategy. Here's how you can start right away.
Create your Instagram business account

Create a strategy for your account

Set SMART goals

Determine performance metrics

Set up a content calendar

Optimize your business account

Connect and collaborate

Monitor your success
Now let's discuss all these points in detail to give you a clear and practical guide to move forward.
Part 1. How To Create An Instagram Business Account?
Most people already have a personal Instagram Account. So they can just switch to Business Accounts. However, if you don't have one, follow these steps: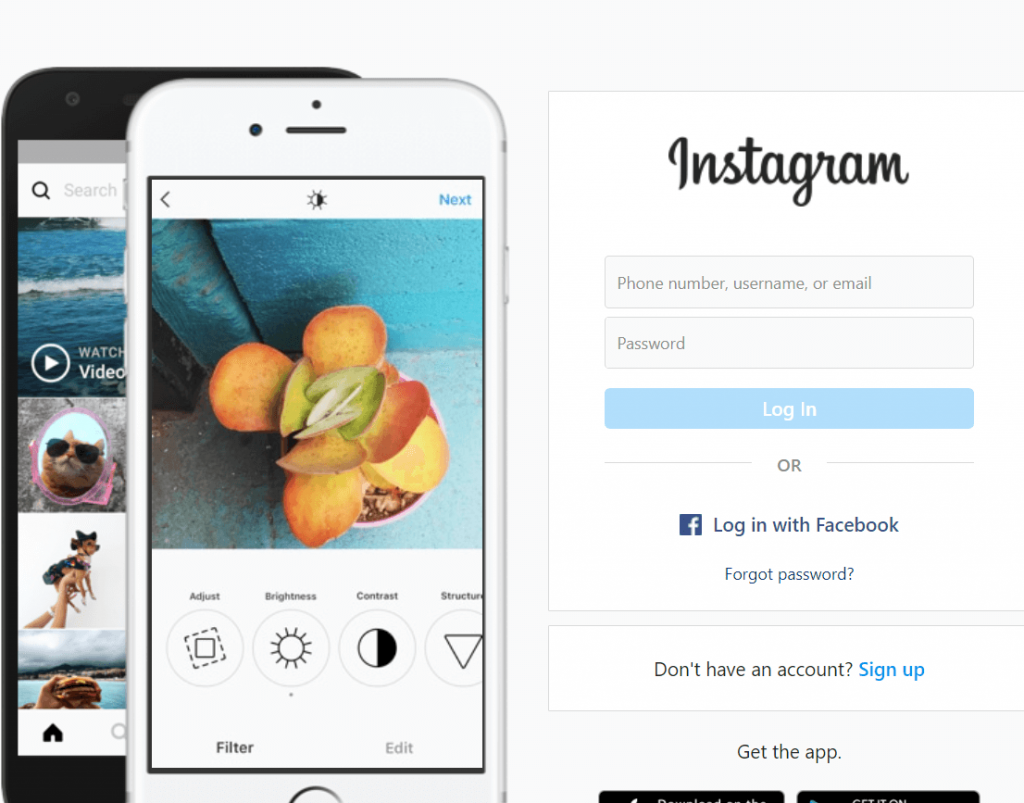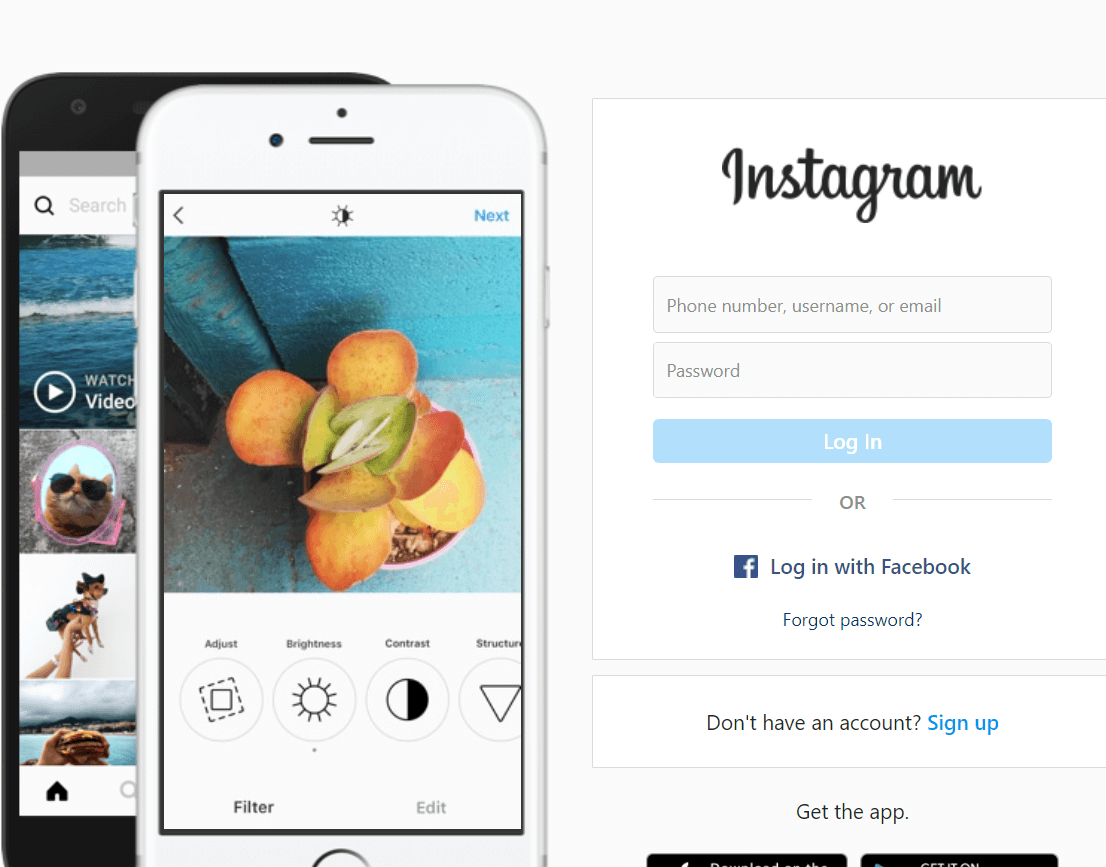 Step 1: Download and Install Instagram on your android and IOS devices. Then, enter details like phone number, email ID to Sign-in. An email ID will be a better option if you are creating a business account. This way, you will create an admin account that members of your organization can use.
Step 2: After signing in, you can connect it to your Facebook account too.
Step 3: On signing in with your Facebook, Instagram will only ask you to sign in with your Facebook credentials. Otherwise, fill in all the details like the name of your business, profile picture etc.
Step 4: Click on Next and Finish.
How To Switch To An Instagram Business Account?
To switch from a personal account to a Business account, do this:
Step 1: On your account, tap on the three vertical lines on the top-right.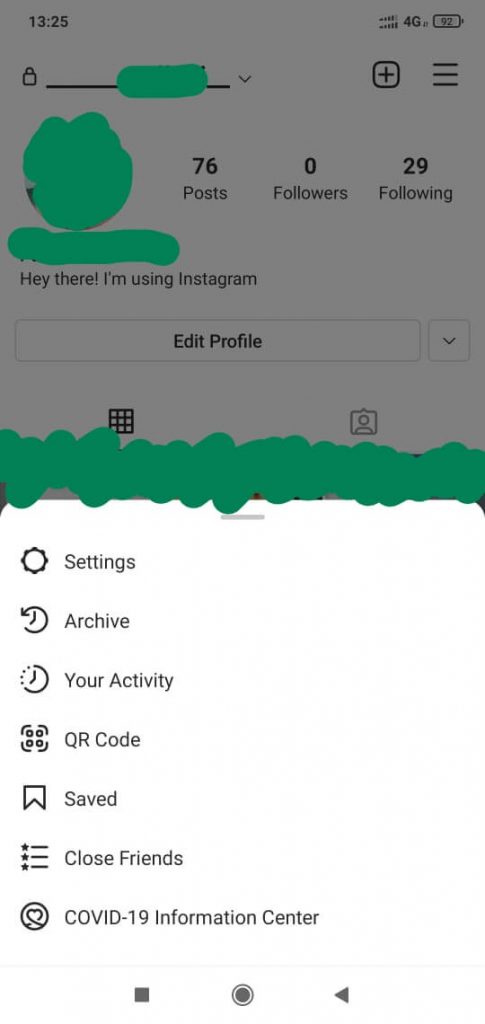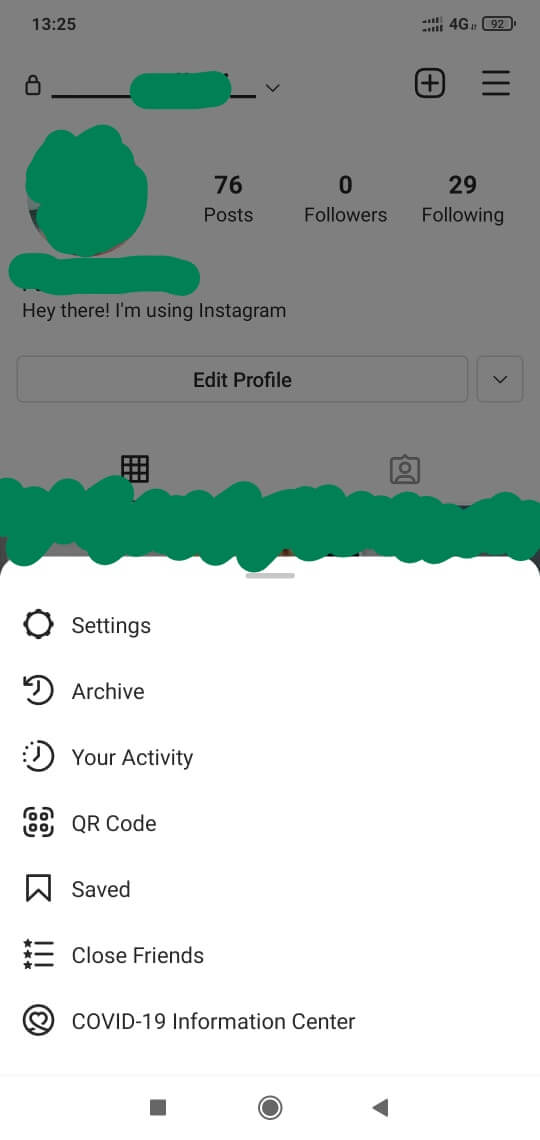 Step 2: Tap on Settings and click on Account under it.
Step 3: Scroll down to Switch to Professional Account. You can also tap on Add new professional account.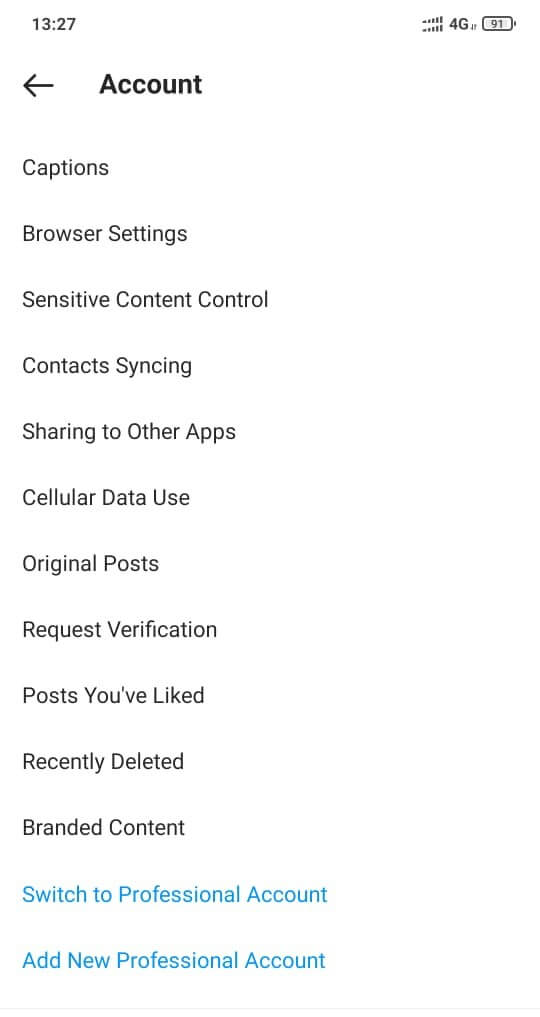 Step 4: Click on Continue. Continue clicking on continue till Instagram does not present you with this page.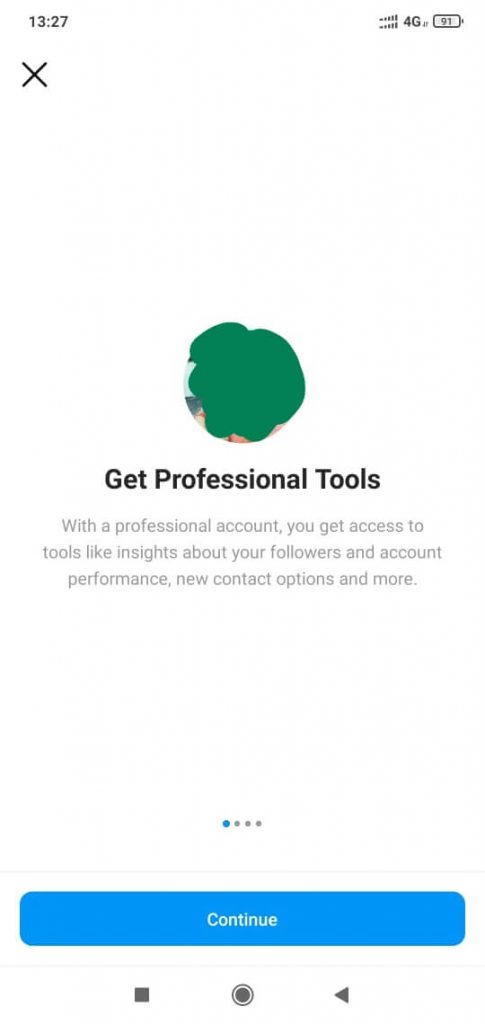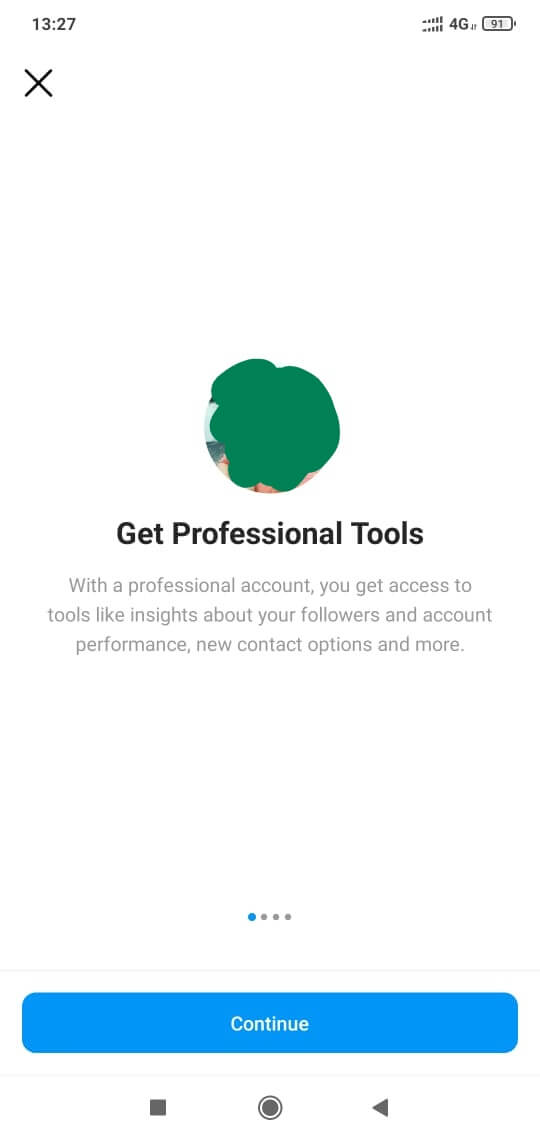 Step 5: Scroll Down to find the option that suits you best. For instance, if its a business, enter Business service. Tap on Done.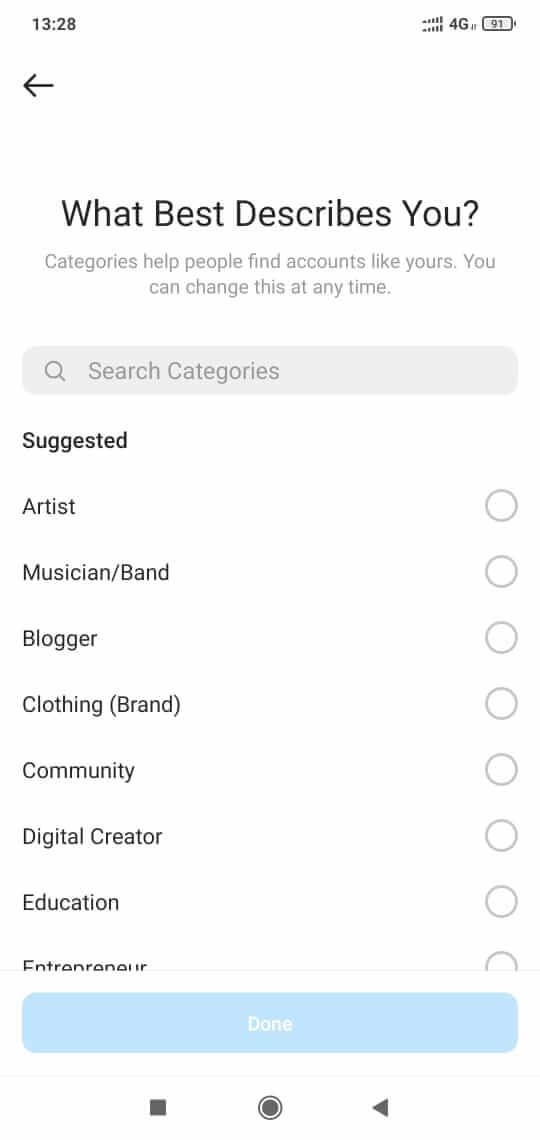 Step 6: Select Business and tap on Next.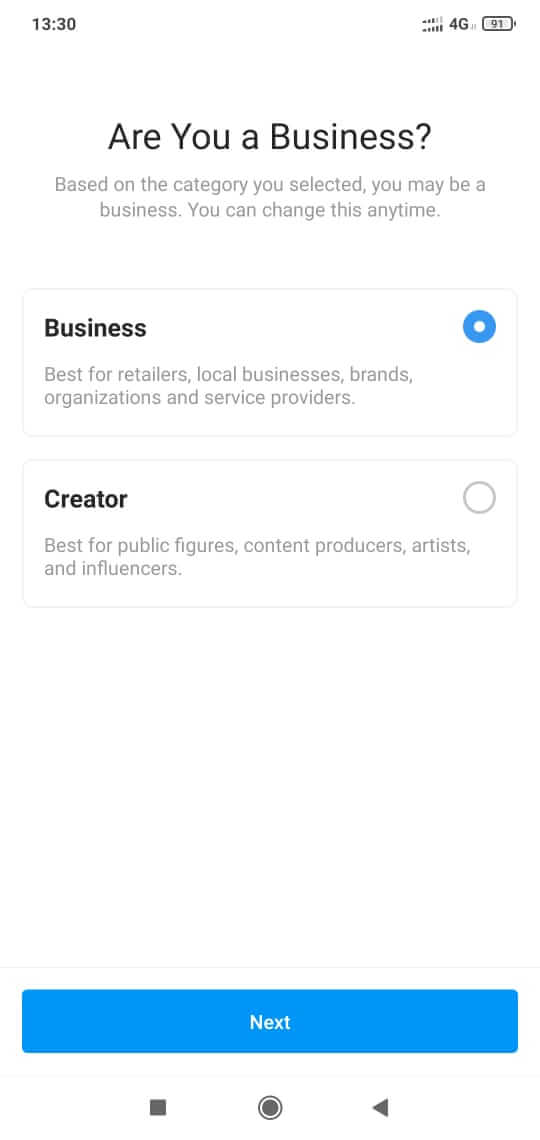 Step 7: Enter details like phone number, email, and address and click on Next.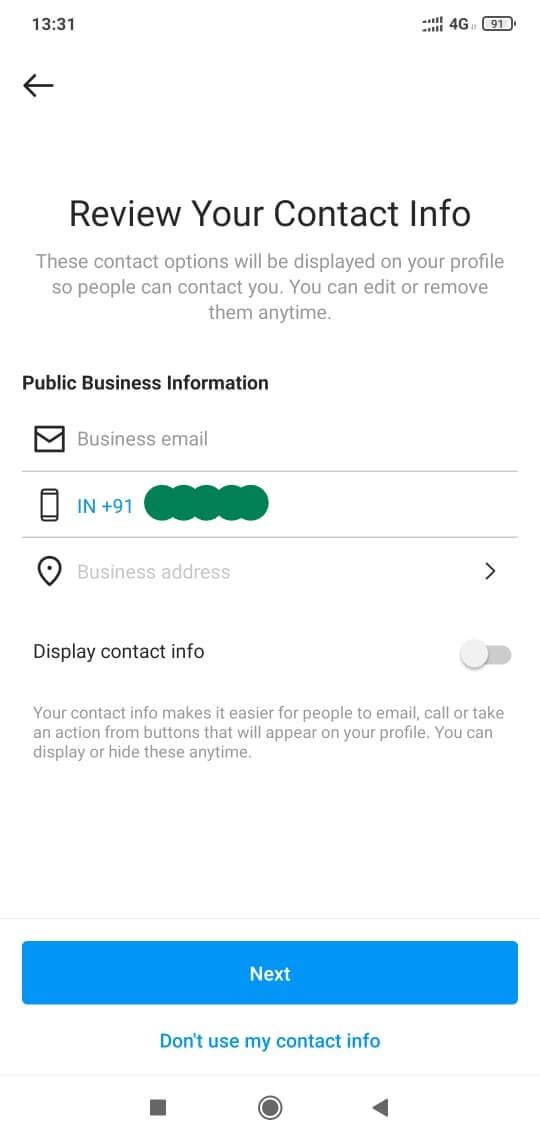 Step 8: Instagram will ask you if you want to connect to Facebook, choose to log in or skip.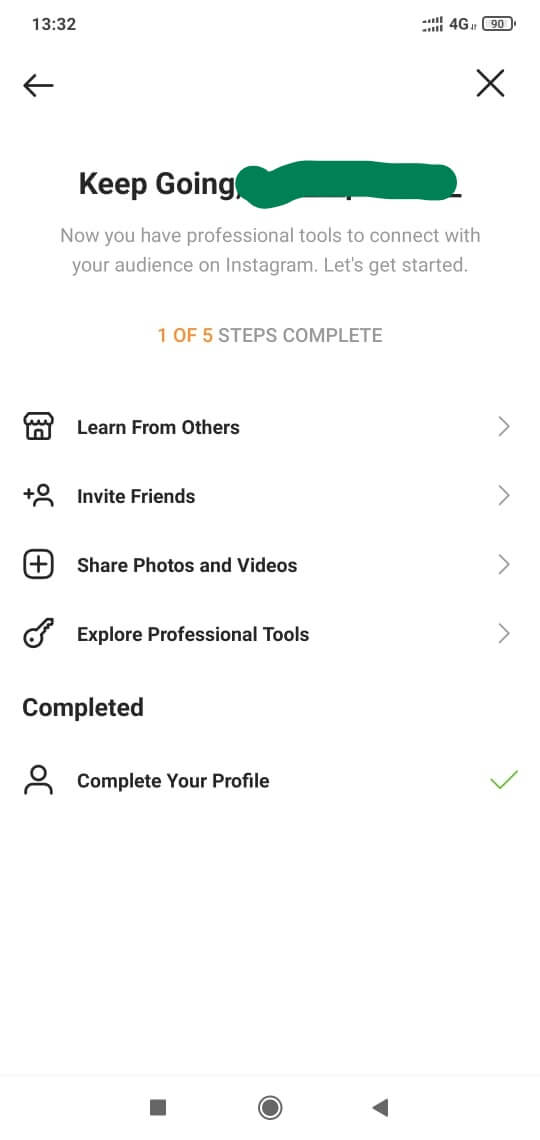 Step 9: Complete all the five steps and click on Next.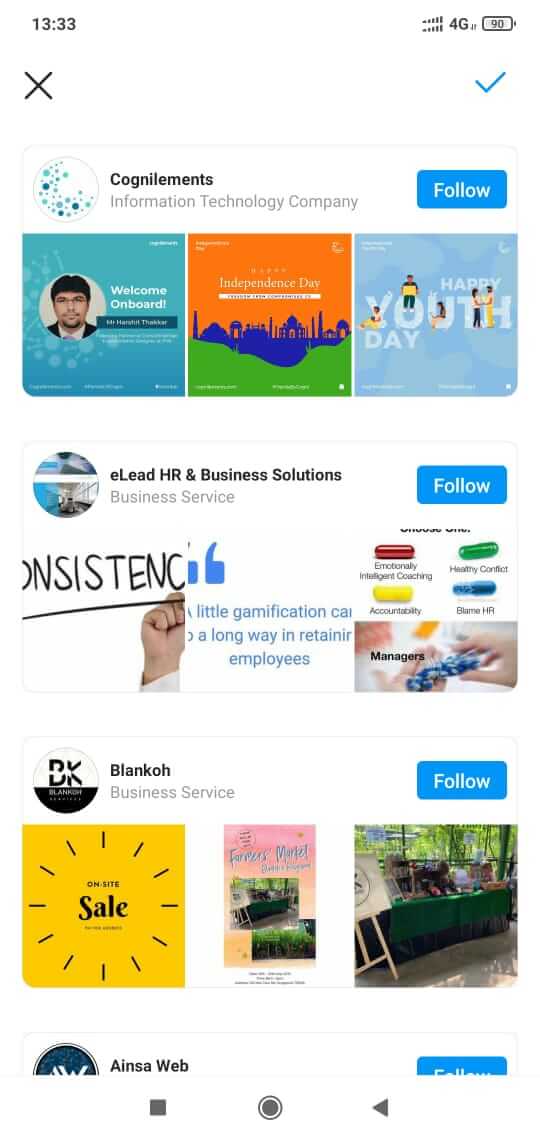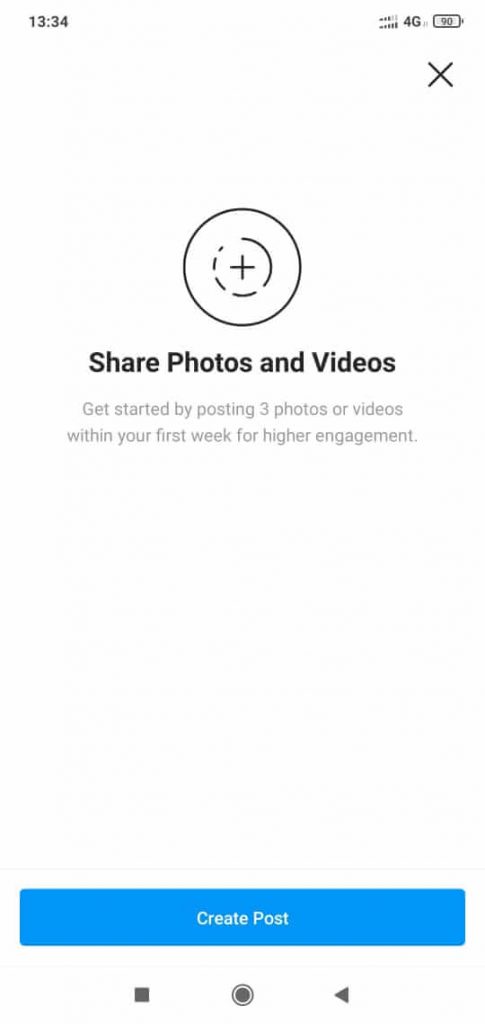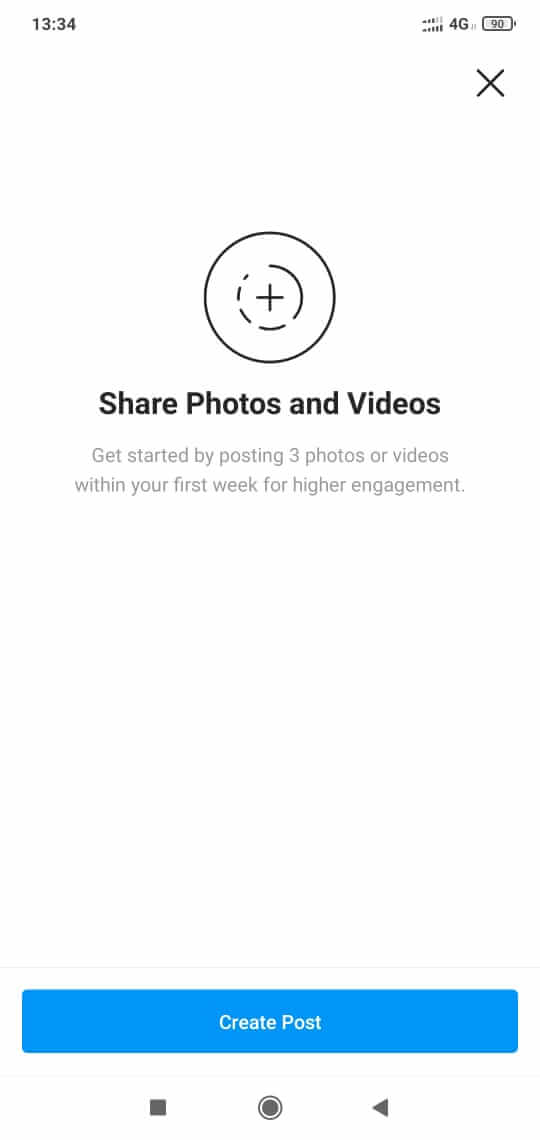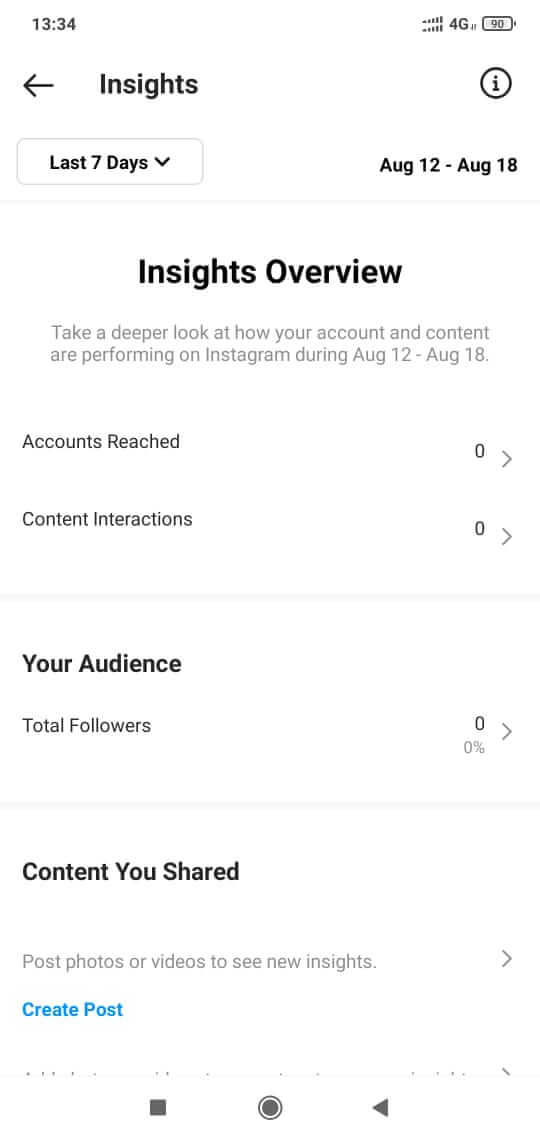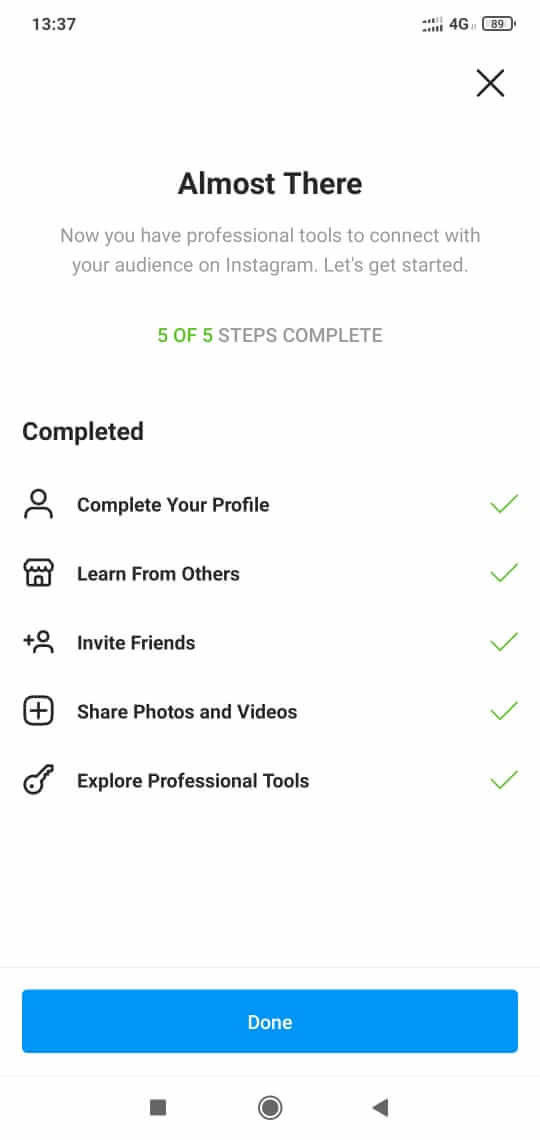 Step 10: Your Business account is set. Follow business, people, post your first picture and check on the insights.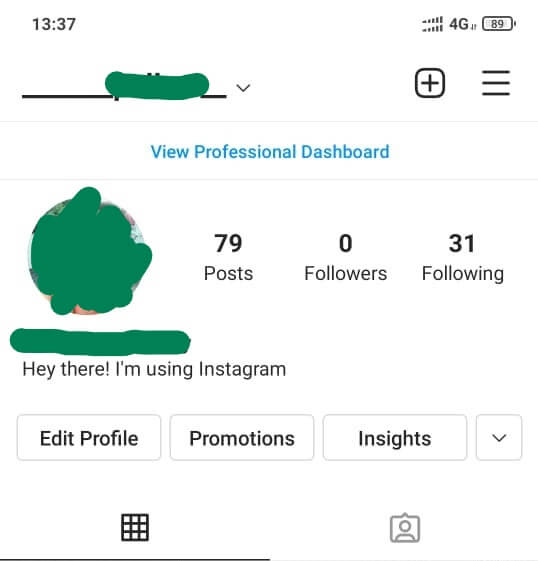 To go back to your personal account, just go to Settings and click on Account. Then, under Account, scroll down and click on Switch to Personal Account.
Part 2. How To Create A Strategy For Your Instagram Business Account?
Just creating your Instagram Business account is not enough. Throwing content and posts far-afield will not get you anywhere. Millions of businesses that are helpful for people have less than a thousand followers with no actual conversions. For these businesses, Instagram is a waste of time. If you don't want your business to get stuck with a few hundred thousand followers for years, then you need a strategy.
A marketing strategy that can combine Instagram marketing tools with practical analysis will help your business grow by leaps and bound. Therefore, follow these tips and tricks.
Identify Your Target Audience
Every business, service, brand, and product has a set of people it is catered for. For instance, if you sell cheap fashionable clothing to corporate professionals who buy their stuff from international brands, your business is set to fail. So while you may scratch your head thinking your product is not good enough, the reality of most businesses is far from what you can see.
Therefore, to start your business on Instagram, find out the age group who uses this platform the most. Their interests, likes, influencers they follow regularly, and their search habits. Use your existing buyer information, conversion, and engagements on your other social media handles. Moreover, intense research into your competitor and trends will help you understand how to place your products on this platform. This is your first marketing strategy too.
Set SMART Goals
After defining your target audience, setting concrete and SMART goals is the next step. Set business goals that are specific, measurable, attainable, relevant, and timely. To do this, define your objective from the start and focus on both long-term and short-term goals.
Determine Performance Metrics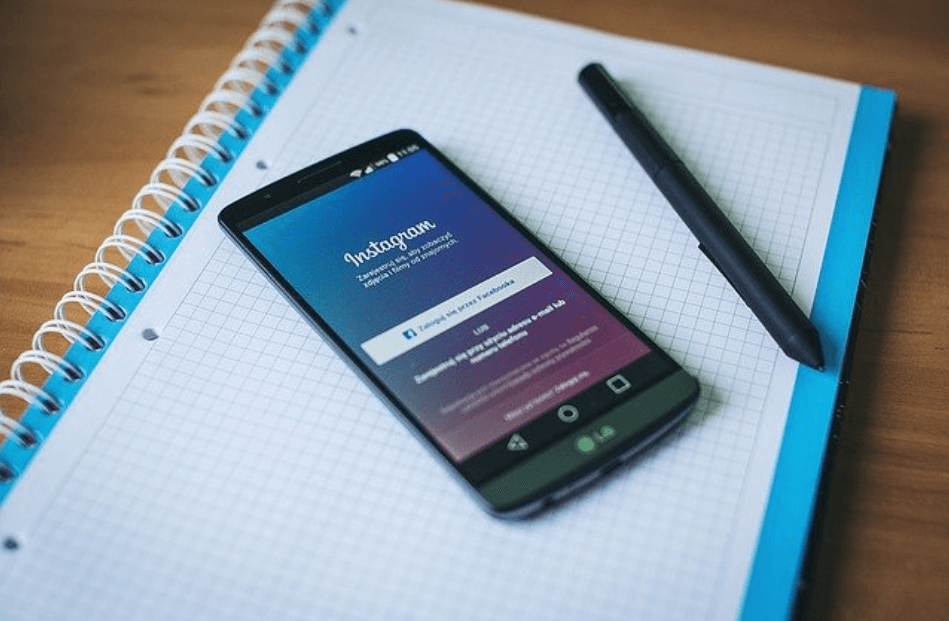 You need to monitor how your business is growing online using the social funnel. Expert marketers suggest that your goals are easier to achieve when you align them with one of the stages of a social funnel. They are namely:
Awareness: Understand the growth rate of your account, people's reach, and their impressions on your account.
Engagement: Gives you an idea of the way potential customers engage with your posts and account.
Conversion: A clickable paid ad will be a great way to see conversion rates to understand this metric.
Customer: Through customer actions like buying, sharing, and repeat buying, you will be able to determine this metric.
Start A Content Calendar
Consistency is key in online growth as a business or brand. And it can only be possible when you post and engage with your audience on a regular basis. If you observe, some of the biggest brands and advertisers post every hour of the day. Moreover, they always have something new to share with the audience, which increases audience interaction.

But, if you are just starting your Instagram business today, posting whenever you feel like will not do. Therefore, you must create and maintain a content calendar for the upcoming month and year. This will make your job easier if managing your Instagram account is only one aspect of your business.

Start jotting down festivals and events happening around the world to create content accordingly. Moreover, whether you post daily or weekly, maintain consistency. So your audience will be on the same page as you and know that you care for them.

Instagram helps you with some tools to assist with creating your content calendar. For example, in the Insight section, you can check when your audience is the most active and the hours for posting.
Part 3. Optimize And Create An Appealing Business Account
As an audience, when you go to a business profile or personal profile, what grabs your attention the most? Is it the logo or display picture? Is it the quality of content and caption they write? Are their offers more appealing than others? In most cases, the best business account maintains all of these without compromising on any of the elements. To do that:
Write A Great Instagram Bio
Whenever someone visits your profile, the first thing they look at is your bio. So will be the case for your audience when they visit your business account for the first time. So write a short bio that is easy to read, adds a personality to your account, and gets people hooked to see more. Moreover, your bio can also be the place where you can add your website link where they can check out your services and products.
Upload A Recognizable Profile Picture And Contact Info
Unlike personal accounts, people can recall catchy logos when they see them on all their other social media handles. Therefore, upload a logo representing your business and is the same on all your other sites. It should have a maximum size of 320×320 pixels.
Moreover, you can add Call To Action buttons where your target audience can click. Add other means of communication if potential customers want to connect with you outside your Instagram Account. Add email address, phone number, and office address.
Furthermore, Instagram also has lots of features that allow your audience to take action. These include book reservations or appointments and so on. This feature is available through the Edit Profile section.
Utilize Instagram Reels And Story Highlights
There is an old saying that goes like, " Out of sight, out of mind". To increase sales and engagement with your audience, you have to work on it daily. There are millions of business accounts trying to be visible at the same time. And it would be best if you did not take this for granted. Create tips and tricks, FAQs, and small videos for the Instagram reel. Hire influencers to create reels for you. The audience loves entertaining and funny reels, so reels and stories are a great way to leverage your growth on this platform.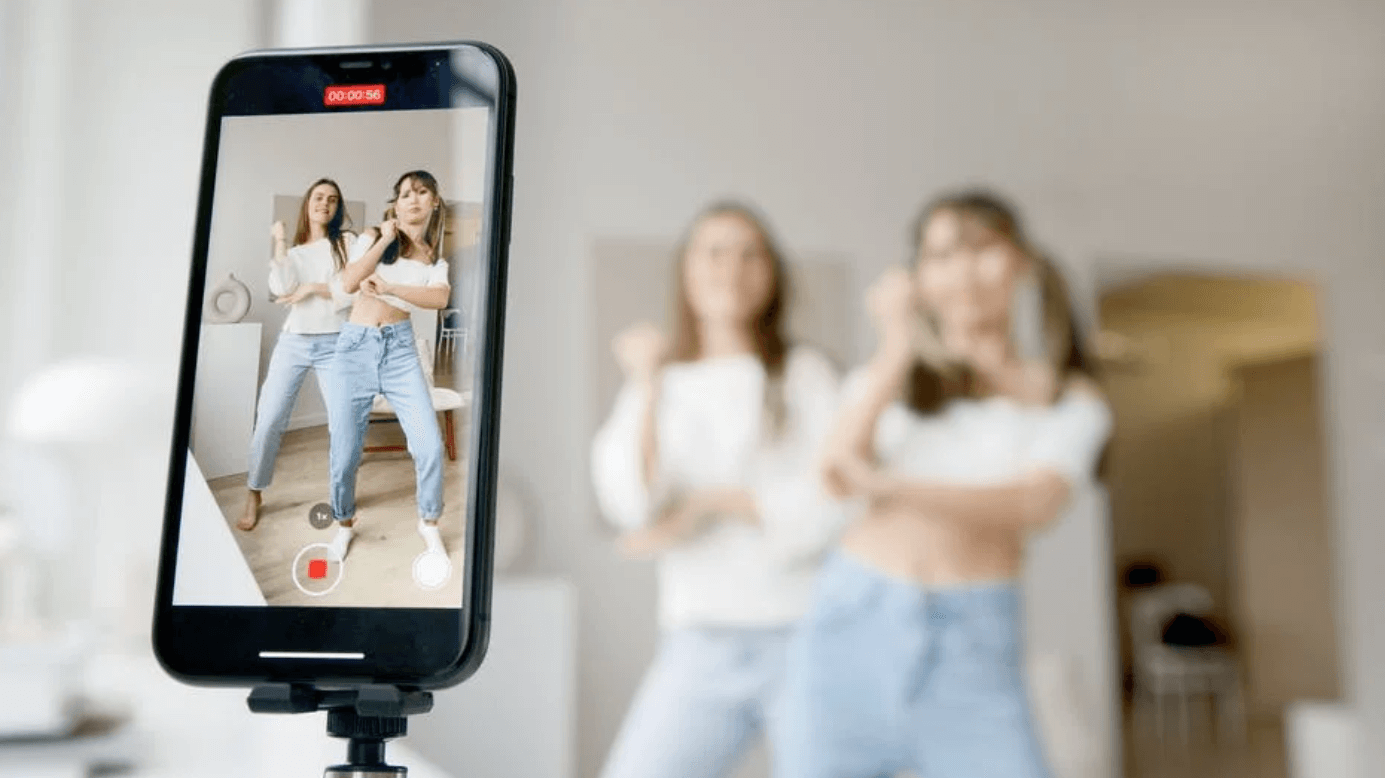 Moreover, according to a survey, close to five hundred million users are watching stories worldwide. Now compare that with Twitter's two hundred million users. Creating short stories on Instagram is the key to driving successful traffic to your page. Keep them casual and to the point, and preferably add questions at the end.
Chase Down Every Story Sharing Format On Instagram
Besides uploading regular stories and highlights to your business page, take advantage of other formats too. For instance, if you want to talk about a service that will require long-format content, use Instagram's IGTV and guides. Moreover, your audience will engage with you more when you come Live on Instagram and answer questions, give tips, bring experts from your field, and seek to connect with each audience on a one on one basis.
Let Your Content Speak For You
The saying Content is King never gets old. And with Instagram, we have seen first hand what happens if you fail to impress your visitors with your content. For instance, if you are selling shoes, share long-form written content that explains everything about shoes. Walk an extra mile to show why your audience should buy shoes only from you? What benefits do they get? Do you often share helpful information about the kind of shoes you sell?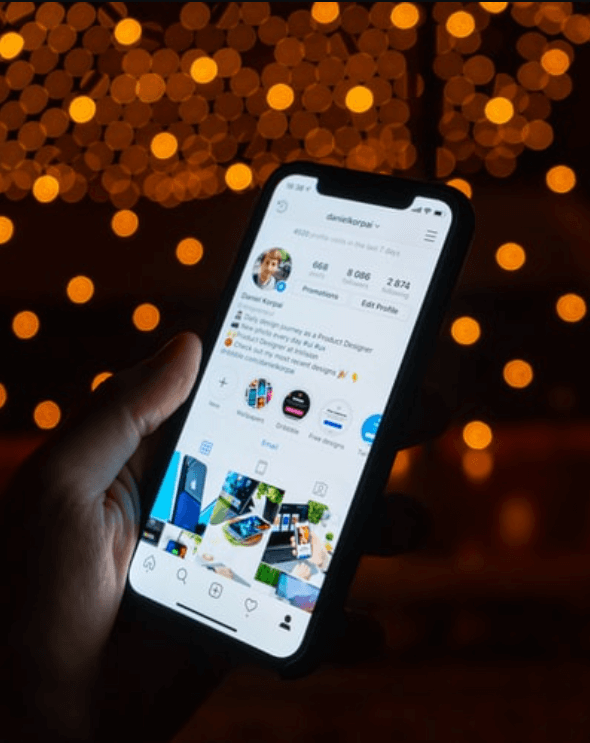 Pro Tip: Include everyone from different walks of life. When you come across as a brand or business that aims to include everyone globally, the audience will more likely follow your page to have the feel-good vibe.
When we talk about content, we talk about all forms of content, including short video storytelling. The power of storytelling is massive, so if you can sell your shoes while narrating a beautiful and heartfelt story, there's nothing like it. Moreover, videos help promote your business and brand ten times better and faster.
Audience Engagement Is A Must!
However unnecessary it might feel, you must respond to as many people as you can. Your audience is literally your brand value and money. Start by responding to their comments, communicate through DMs, and, if possible, dedicate a section of your marketing strategy to this arena.
Everyone wants to feel connected and treated as important. Make your audience feel like they know you as closely as a friend. This will boost trust and create a strong bond. As a result, your audience will promote your business through word of mouth. At the same time, set policies to maintain a positive community and presence.
Make Hashtags Your Go-To
Instagram hashtags are the sure shot way to attracting and gaining followers. All Instagram influencers use this technique to have a broad reach and presence. Add hashtags that are currently trending or create your own brand hashtags. Either way, when someone searches for that particular hashtag, your posts will come up.
Part 4. Connect And Collaborate
Gone are the days when you needed to protect your business or brand from your competitors. This is the era of collaboration and supporting each other. When you reach out to a competitor and promote each other's content, it positively impacts your followers too. The more positive reinforcement, the better it is for your brand. While you may think that you will lose out on your brand value and profit by promoting others, this is not the case.
Contrary to what you think might happen, you will gain trust and admiration among your buyers. It also helps position you as a secure and confident brand instead of being insecure and jealous of others. Add them on your Instagram posts and mentions on your website and blogs. So when you are about to drop a blog or go live, their audience from other platforms will be waiting for the same, thereby creating hype around your business.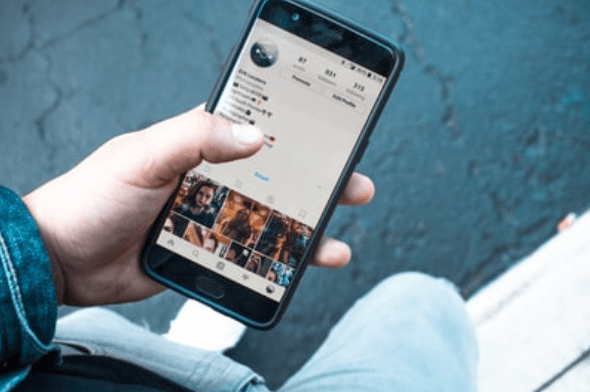 Collaborate With Instagram Influencers
Adding further to the previous point, join hands with minor as well as big influencers and brands. It is most beneficial to collaborate with those who have a small but dedicated following. These small-time brands and influencers may hold a lot of power and expertise in their domain. If they promote your brand and business on their platform, you are more likely to gain many loyal followers.
Create Instagram Campaign And Invest In Ads
You can create a time-bound campaign on Instagram that will help you reach a specific goal. Firstly, invest in sponsored ads on Instagram as organic search is not a viable option today. This way, your business will reach a high number of users in a short period. Moreover, use the shoppable Instagram post to drive sales, start a contest and involve an influencer, and utilize knowledge from user-generated content and brand hashtags.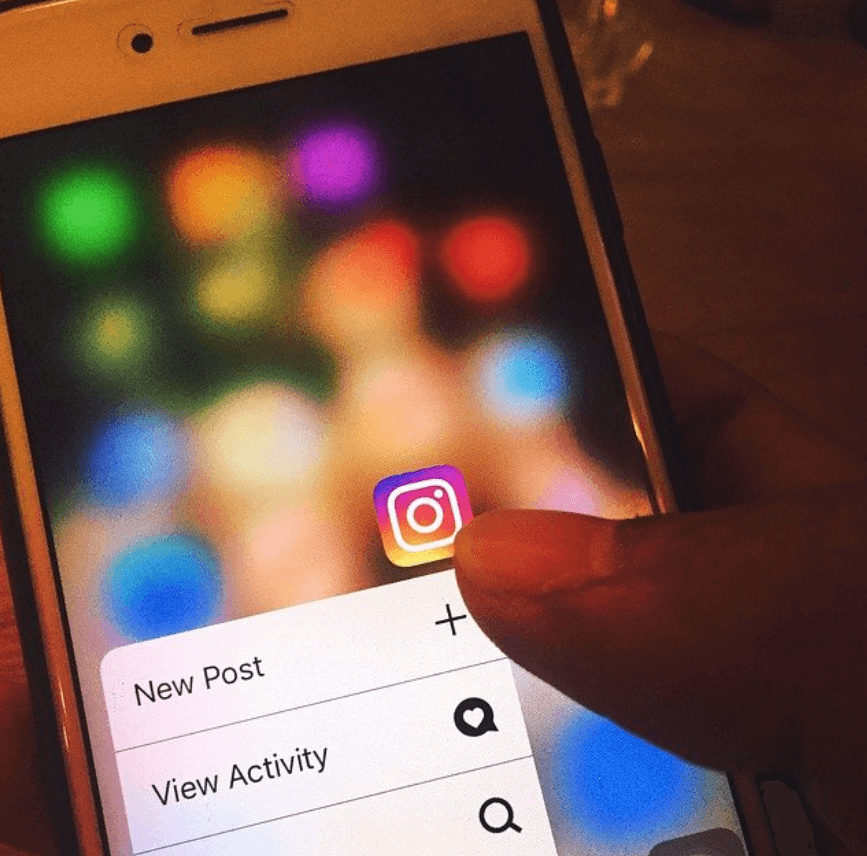 Part 5. Monitor Results With Analytical Tools
In your Instagram Business profile, use in-built analytics to measure your success. However, it only shows reports of the past thirty days. If you want a longer time frame, choose a third-party analytic tool.
Furthermore, you can use the A/B testing method to find out what works for you. To do that, follow these steps.
Choose one from a number of elements like images, IGTV, Instagram Live, story and post.

To check engagement and audience reaction, create two variations of the same element. For example, release two videos with a different approach to your brand.

Analyze individual results and go for the one with higher engagements and positive reviews.

Keep improvising over time to give your audience something new each time.

As your brand value and following grows, keep track of the tricks that worked for your business.
Conclusion
Instagram as a social media tool has been evolving since its inception. It keeps releasing and testing new features and tools to help brands and businesses grow. Therefore, you must fearlessly try these tools with an open mind. In this blog post, we have discussed every technique from start to finish to help you get started and prosper on this platform. To sum up, these points will boost your brand\business to a level you did not imagine before.