Our mobile phones have undoubtedly become an inseparable part of our lives. This attachment has grown to such an extent that it can be traumatic if we lose our phones whether it accidentally drops out of our pockets or we leave them somewhere. I don't want to sound overdramatic but we get a mini heart attack and we desperately running hands here and there- in our pockets, purses, countertop when we can't find our phone for just a moment.
Our phones are innately personal parts of our lives and missing them gives us one of those worst feelings. They hold all our private information and deepest secrets and losing our phone can give a costly lesson. There can be financial loses as well as violations of privacy.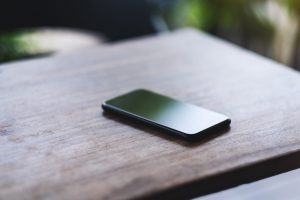 But don't panic! You can save yourself from so many traumas! Your android phone has integrated tools to track your stolen or lost phone and lock your phone to secure your information. The Find My Device feature on your mobile can you successfully locate your phone.
Wait, Don't be too excited yet! There are a few steps that you should do to prepare for any such mishappening in the future. Here we will discuss the steps you can take today to find your phone when it goes missing and we will also tell you how to use the Find My Device feature to find your lost phone.
Read: Google soon won't let you sign in on very old Android Devices.
Find My Device Feature
The Find My Device is a feature by Google on some of the Android phones to locate and access the lost or misplaced mobile.
To use the Find My Device feature on an Android phone to lock, and erase a lost phone:
The lost phone should be powered on
The Find My Device function must be activated
You must be logged into the Google account on the lost phone
The lost mobile should have a mobile data or Wi-Fi connection
The location must be on to locate the device 
When you log into your Google account, by default the "Find my device" feature is enabled on your phone. To check it on your phone, follow the steps;
Head to the Settings on your phone
Next, Go to Security & Location and locate the Find My Device option.
Alternatively, you can also go to the Security tab in Security App and locate the Find My Device option. If not enabled, you can turn it on by sliding the switch.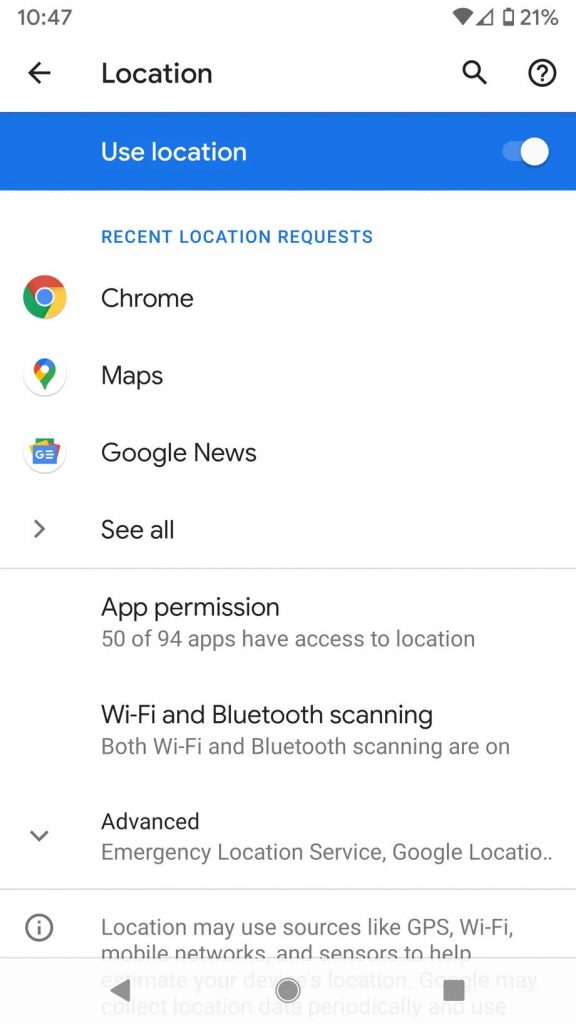 If you can't find this inbuilt feature on your phone, you can easily download and install Google's Find My Device app from Google Place Store. To ensure that the location tracking is activated on the device, go to Location under Settings on your phone.
Read: How To Delete Your Google Location Data On Android And Chrome!
Locating your lost phone using Find My Device
Suppose, now you can't locate your phone, you can easily use the Find My Device feature from Google's search page to locate your phone.
Sign in to the same Google account that's being used for your lost phone.
Go to the Google Search Page and type "Find My Device".
You may be required to give permission to Google to access location data for finding your device.
Use the left menu on the 'Find My Device' website on Google to ring a device (if you have misplaced it in your home), lock the phone or erase the contents of the phone as the last resort.
You can also use the link to go to the Find My Device page, which will display the information about your phone- name of your phone, current battery power, and the last location of your phone.
Once you're able to get information about your phone, you can decide what action to take depending on the last location of your phone- whether you can reach it or not. You can select any one of the three alternatives from the left menu on the screen.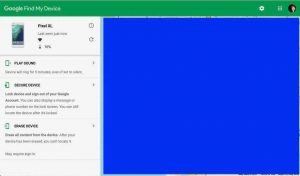 You can play the sound on your phone for five minutes to locate it if it's nearby.
As the second alternative, you can lock your phone and sign out of the Google account; so that your information does not reach the wrong hands until you retrieve it.
The last alternative is to erase the contents of the device. This option is useful when you are sure that the phone is stolen and cannot be retrieved now. After erasing the device you will not be able to track it.
Read to Know: How To Connect To A VPN On Android?
Preparation is the key
Setup a Secure lock screen
Turn on the passcode or fingerprint authentication for your smartphone right now. Make sure not to use facial recognition on your Android phone as the facial recognition software used on most of the Android Devices (except Google's Pixel 4 and Pixel 4 XL) has several loopholes and can be tricked even with your photo.
Add alternate contact information on your lock screen
Setting up a lock screen message with a contact number can also prove to be helpful when you lose your phone. Studies have shown that if your misplaced or lost mobile phone had an alternate number in the lock screen message then it was more likely to be returned back to the owners.
To easily set up the Lock Screen Message:
Go to the device's settings app
Go to the Lock Screen.
Tap on the 'Contact Information' option.
Enter your contact details and then tap Save.
Read: What Are The Other Google Android Supported App Stores Apart From Google Play Store?
Conclusion
Now you know how to enable and use the Find My Device feature to track your missing phone, lock it and erase the device remotely. If your phone is lost in the future (God forbids!), you can easily find it now.
Read: How To Transfer Contacts From Android To iPhone?