On 17th May 2021, Apple launched the Lossless audio feature for Music subscribers on the Apple Music App.
The lossless feature of Apple Music claims to enhance the quality of sound in such a way that you can clearly feel the difference. Apple does not allow you cannot purchase the Apple Music of lossless quality from Music Store. Moreover, iPhone accessories connected through Bluetooth such as AirPods do not support lossless features.
Lossless sound compression requires some explicit prerequisites in Apple Music. Apart from having a supported device, you also require in-built speakers, wired earphones, as well as a digital-to-analog (DAC) converter connected externally to enjoy your favorite music lossless.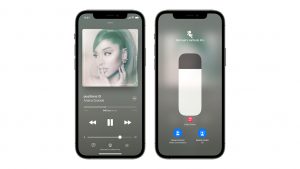 To experience the improved sound quality on Apple Music, you need to configure the lossless audio feature on your supported iOS or Android device.
Also Read: How To Manage Albums In Photos For MacOs? 
Supported Devices for Lossless Audio
Apple Lossless Audio Codec ALAC format of Apple Music works on the devices running on iOS and Android operating system on the below versions and above.
iPhone powered by with iOS 14.6 or above
iPad powered by iPadOS 14.6 or above
Apple TV powered by tvOS 14.6 or above
Mac with macOS Big Sur 11.4 or above
All Android phones having the Apple Music 3.6 or above
The lossless audio feature is not supported in HomePods right now, but hopefully, lossless audio will be supported in 'homePods' in the upcoming software updates.
The ALAC format of Apple Music is only supported on these accessories:
Wired headphones
Built-in device speakers
External speakers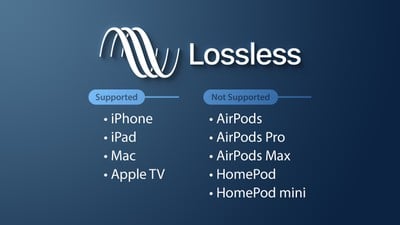 How Lossless Audio on Works Apple Works
In the popular lossy compression technique, the audio quality is reduced significantly when the size of the audio file is decreased in compression.
On the other hand, in the lossless audio compression technique, data of the original file remains intact while the file size is reduced considerably.
Fortunately, the lossless audio feature is available for free on Apple Music which is an added advantage.
Apple Music employs their patent Apple Lossless Audio Codec format to provide the Lossless audio feature to its users. Apple has been using ALAC the customized version of the audio format Advanced Audio Codec (AAC) since the era of AirPods.
Read: Apple To Replace Touch Bar In MacBook Pro With Apple Pencil Dock
How to Enable Lossless Audio on Apple Music
You need to enable the lossless audio option in the settings of Apple Music to experience the lossless feature on your favorite music. This feature is turned off by default. When you will enable this feature, you will be prompted to set your audio quality level for playing and downloading the lossless audio.
After you have enabled this feature, you will see a 'Lossless' tag on the screen if the track being played is available in lossless quality. However, there is no explicit way to make out which songs are available in lossless quality on Apple Music.
Also Read: How To Fix Mac Bluetooth Not Working
Enable Lossless Music on iPhone and iPad
To experience lossless audio quality on your iPhone or iPad, follow these steps:
Go to the Settings app on your iPhone or iPad.
Now choose Music from the list of settings.
Next, go to the option, 'Select Audio Quality'.
Here, you need to enable the Lossless Audio feature on Apple Music.
Now you can choose the preferred lossless audio quality for the audio.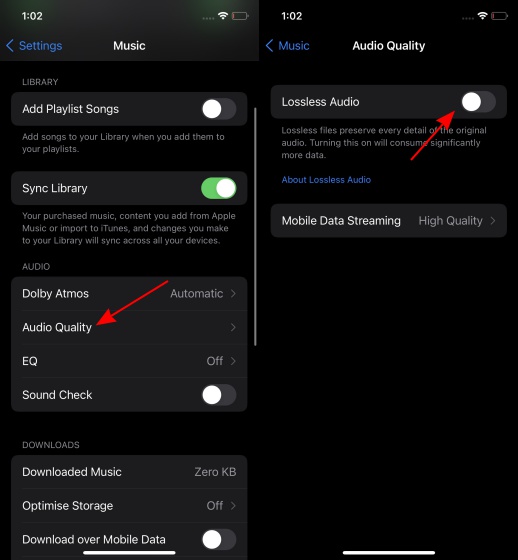 Enable Lossless Music on Macbook
For enabling the lossless music feature in macOS, you need to follow the steps below:
From the Dock, you need to open the Music app.
Alternatively, you can also use the combination of keys 'Cmd+Space' to perform a search in the spotlight.
In the music App, head to the Playback tab.
In the Audio Quality Section, check the box of lossless audio.
After this, you need to adjust the audio quality preferences explicitly for the Apple
Read: How To Transfer Files From Mac To iPad Or iPhone And Vice Versa.
Music.Enable Lossless Music on Apple TV
You can also enjoy the lossless music on Apple TV 4K or above. Follow the steps to enable it:
Head to the Settings app and from the list of options, choose 'Apps'.
Choose Music from the section.
Here, you need to enable the Lossless Audio feature by clicking on the Audio Quality option.
Note: Apple TV 4K does not support high-resolution lossless audio currently.
Moreover, To use the lossless feature on your Apple TV, it should be connected with an AV receiver through an HDMI cable.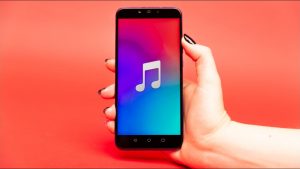 Enable Lossless Music on Android Device
To use lossless audio on the Apple Music app installed on your Android device, you need to follow these steps:
Open the Apple Music App on your Android Phone
Click on the More button, and choose Settings.
Search for the Audio Quality option and tap the Lossless button to enable the lossless audio feature.
Now, you can set your audio quality preferences after enabling lossless audio.
Read: How To Create And Remove A Hard Drive Partition On Mac?
Conclusion
The ALAC format maintains audio quality when the file is compressed on Apple Music. Apple's Official Website states that it may not be possible to differentiate between AAC and lossless ALAC audio quality. But we have experienced personally that performance of lossless audio quality of Apple Music is far better than AAC. It can even elevate your experience of enjoying your favorite music.

Also Read: How To Calibrate Laptop Battery Correctly In Windows 10?
Android Will Soon Let You Control Phone With Your Facial Expressions