In this guide, you will get to know how to use hashtags for branding and promotions. 'In today's age, the most powerful weapon in our hand is Social Media. If you believe in this statement then you are wrong. It should be considered an old saying. Believing in this Statement is justified until you are aware of the power of #Hashtags.
Presently, Hashtags are more powerful than social media. Crazy! Right? But it is a fact. Consider the following example:
ABC created a social media account for her business. She used to upload and post regularly on the account hoping every day that she would reach her target audience soon. She made several efforts but all in vain. One day, XYZ came and told her about Hashtags. Hereafter, ABC started using suitable hashtags for all her posts. Soon, she got discovered and started getting loads of likes and follows. In this way, she managed to take her business to higher levels of endeavors.
Also Read: What are different outbound links rel attribute values in the tag?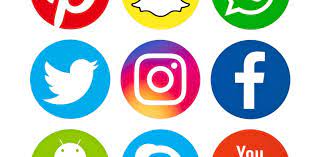 HOW TO USE HASHTAGS FOR BRANDING AND PROMOTIONS
Nowadays, #hashtags have touched almost every social media account. Before learning to use #hashtags effectively, we need to understand –
Why hashtags are important.
It is because hashtags help you reach the target audience.
They are so useful for the growth of a social media account.
Additionally, hashtags assist your account in getting discovered by the audience that is actually interested in your products.
Hashtags increase the visibility of your business's account.
They are a powerful tool used by almost all businesses, individuals and even celebrities worldwide.
This tool classifies the content available on social media into different categories and shows to the interested audience.
Now, just using a hashtag in your post is not enough. You need to scrutinize the suitability of that hashtag with your post. In other words, the hashtags you use must be related to your post.
Also Read: What Is Linktree And How To Use It For SEO?
Ways to use Hashtags for Branding and Promotion
1. Minimal Hashtags
It does not matter how many hashtags you use in a post. But, as a rule of thumb, using too, many hashtags have the potential to make the caption area messy and trashy. So, the number of hashtags should be minimal. Additionally, these hashtags should be effective and completely related to the content you are posting. In short, there should be a coordination between the type of hashtags and the type of post.
2. Local tags
Let's understand this point by a  very straightforward example.
ABC had a local business of clothes in Texas. But, While uploading posts on the business account, She used the tags #America #USA.
Now, there is no point in using a national tag if your business is running a local scale. If you want your business to be discovered locally( where your business is based), then it is wiser to attach local hashtags with your posts and uploads. It will promote your business locally. Moreover, the local people who are actually in need of your service will be able to connect to you easily. This way, you will be able to do branding and Promotion of your business using effective hashtags.
" LOCAL #HASHTAGS CAN HELP YOUR BUSINESS REACH LOCAL TARGET AUDIENCE"
3. Use Hashtags of your Brand
Nowadays,  Companies use hashtags of their brand name to increase their online presence. Using a hashtag of your brand name can also mean attaching a few words with it to make it catchy. The whole idea is to fix your brand's name in the minds of the target audience. Also, don't forget to keep this hashtag short. Using your own brand's hashtag helps it gain more popularity through social media.  Another advantage includes easy discovery. Your business becomes easily discoverable through the hashtag of your brand name.
4. Industry Related hashtags
It is a very important factor to be considered while promoting and branding your business on social media. As a general principle, using industry-specific hashtags can increase the discoverability of a business. Technically, when you use hashtags related to your industry, your content and posts will be shown among all the businesses using that hashtag. Besides discoverability, another major advantage here is that you can keep an eye on your competitors. This will motivate you to perform better ultimately leading to the growth of your business. Moreover, it will promote your business on Social media.
5. Weekly Hashtags
Weekly hashtags are a great way to gain audience engagement. Also, weekly hashtags like #sundayfunday, #sundaybrunch, #sundaybest, #selfiesunday, #selfcaresunday, #lazysunday#motivationmonday, #mondaymemories, #mondaymood, #manicmonday, #mancrushmonday#transformationtuesday, #tuesdaytrivia, #tuesdaytips, #tuesdaythoughts, #tuesdaytreat, #tacotuesday, #twofortuesday, #teammembertuesday are widely searched by people. So, by using these hashtags, you can reach a large number of people at a time.
6. Festival and Season related hashtags
Festivals and Season related hashtags like #Summervibes # Winters #Xmas ( to name a few) get searched by people on a very large scale. These hashtags gain heavy engagement and attention. So, using these hashtags in your posts can help you connect directly with the audience.
#Experiment: Keeping experimenting with hashtags is crucial to explore more creative ways to use this powerful tool.
Also Read: Best 5 Productivity Apps For Students In 2022
Conclusion
So, these are the different ways you can use hashtags for branding and promotions. One thing is apparent that there is no hard and fast rule or big-long rulebook regarding the usage of hashtags. Besides the points mentioned above, there are a plethora of ways to use hashtags. However, this guide just provides you with an overview of this context.