In this article, we will explain Linktree and how to use it for SEO.

Instagram is undoubtedly one of the most popular social media platforms among people and influencers nowadays. It lets you showcase your selfies, holiday photos, and more. In case you are a social media influencer you also need to share the products with your followers on social media. Such a great place right? But there is a catch! Instagram allows you to add only one external link to your account. This link can be added to your account's bio. So, if you are someone who wants to add more than one link to your Instagram account, how will you do it? There is a workaround to make that happen.
Have you ever come across a post in your Instagram feed that says 'Link in my bio'? If the post is engaging enough, you the visit the Instagram account of the influencer who posted it. When you tap that link in the bio, you are redirected to some other website and pages on your web browser. That's basically what Linktree helps you do.
Also Read: How To Remove Your Data From Facebook And Instagram?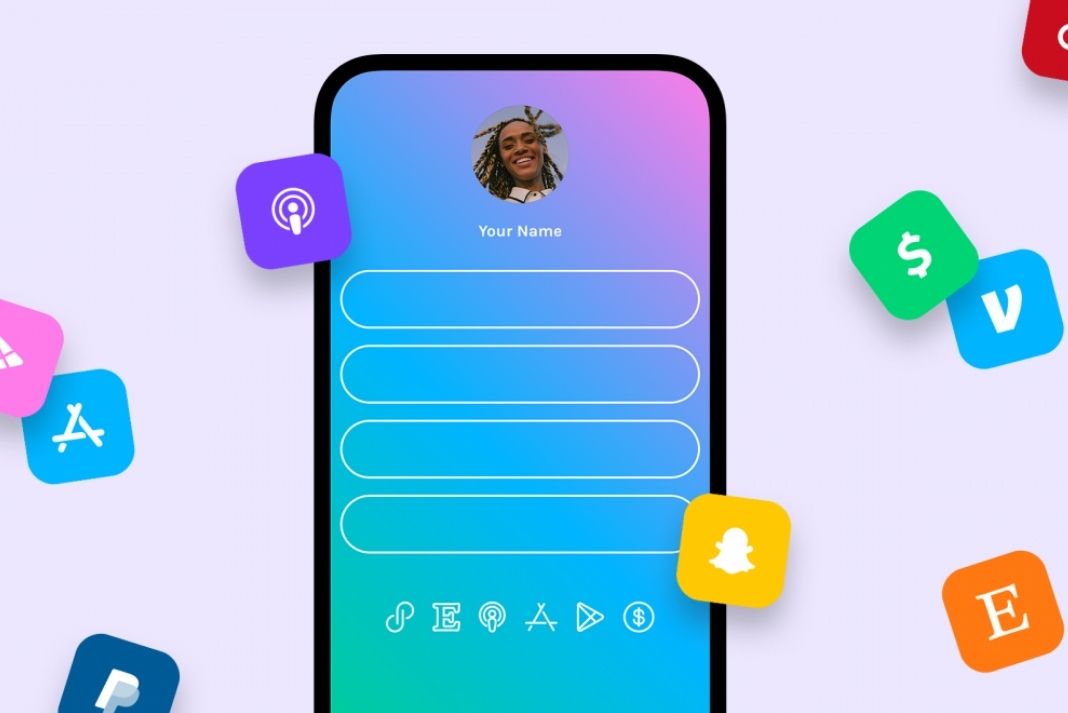 What's Linktree all about?
Linktree is a popular platform that helps you create multiple links for use on several social media platforms, particularly Instagram. It allows you to create your own landing page that can easily host several links to your work and other profiles. It is possible to customize these landing pages to include all the important links that are important for your followers to know about in order to aid in improving the reputation of your brand.
When you've set up and personalized your Linktree page, all that's left to do is to note down this unique Linktree URL of your landing page. Then mention it in the 'Website' field of your Instagram, LinkedIn, or Twitter bio. Apart from Instagram, you can also add this link into the bio of other social media platforms such as TikTok, YouTube, Twitch, Facebook, Twitter, LinkedIn, and Clubhouse Rooms.
When your followers and audiences on these platforms will follow this link, Linktree will help you boost the traffic to your website. This way, the audience can discover your brand, work, business, or website on the Google search engine. Now if you want to modify something in the landing page of the Linktree, you just have to visit these links to make the changes directly into it; you don't even have to replace the link in the bio with anything different again.
These are the different benefits that you get by using Linktree on social media platforms:
Use Linktree on any platform
You can embed the link on any social media platform that hosts your potential audience so that they can see your important work.
Link to any content
It is possible to include the link to any of your latest work, be it video, article, recipe, tour, store, website, or more.
Take payments and donations
You can take donations for your work and monitory supports from your fans right from the Linktree URL
Easily manage the links
You can create and modify the Linktree links without a few moments thanks to the drag-and-drop editor.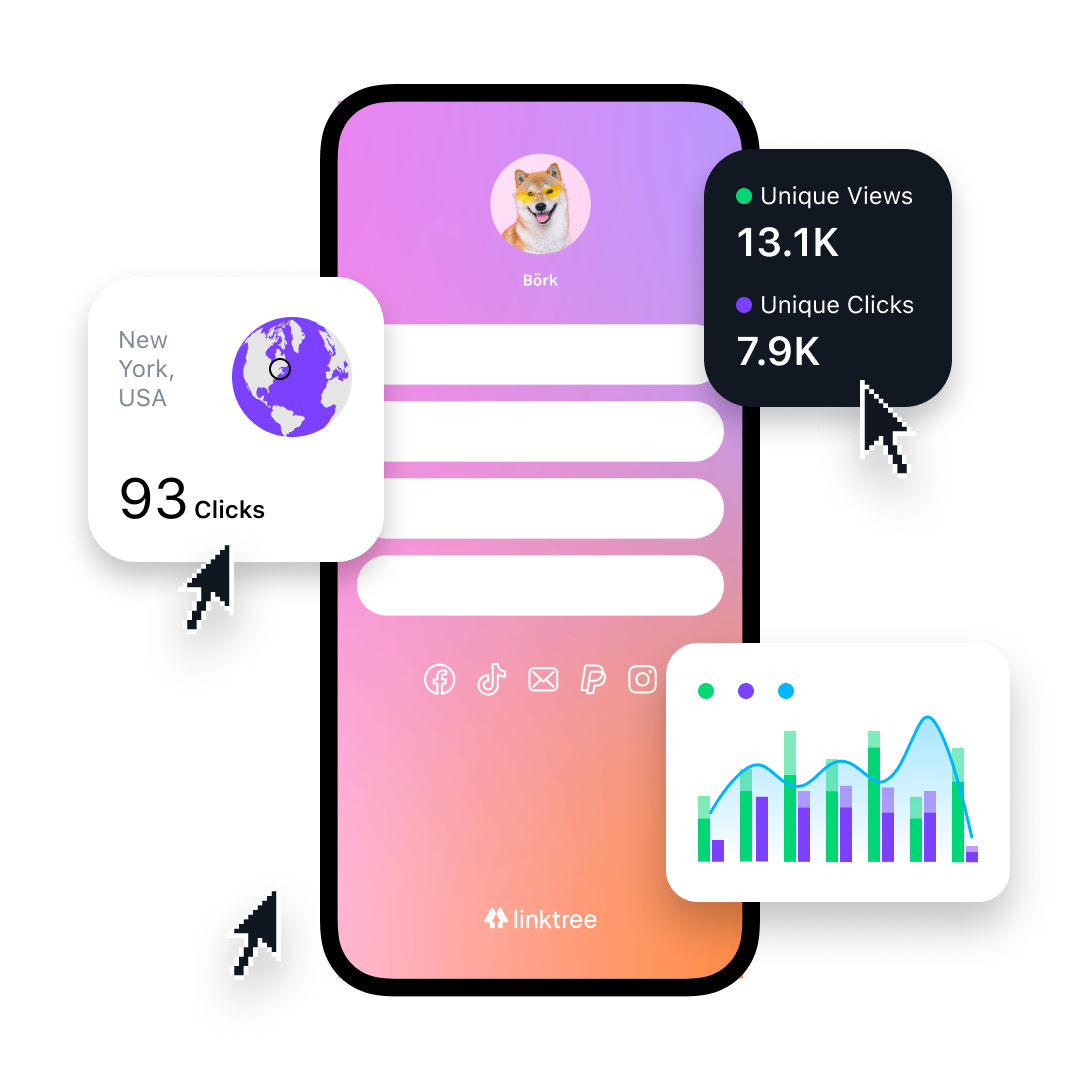 How Linktree helps in SEO?
Linktree has several positive impacts on your brand and work, the prominent one being boosting the SEO. While several people claim that when you use a third-party tool as an interface between your social media and personal website or any other platform, Google decreases your website's ranking. Well's that's not true. Let's see how Linktree positively impacts your website's SEO.
Also Read: How To Schedule Instagram Live Video
Increases traffic to your traffic
Reports and Analytics have confirmed the fact that Linktree improves the CTA on your profile. On average, the total number of clicks on any Linktree page is between 1.8 and 2.2 per session. This simply means that whenever any visitor visits your Linktree profile, they never leave before clicking on any two or three links and not just one.
Hence, if you've included the link to your website on your Linktree account, you are directly going to see an increase in your website's traffic. As result, they are likely to know more about your work and brand in general. Besides, if your website has alluring content and engaging work, your audience is glued to it for a long. Since Linktree provides a fast and ad-free experience to your audience; they are unlikely to be distracted anywhere else.
Reputation score 
Total visitors, the number of clicks, bounce rate are some of the criteria that Google uses to judge your website's performance. But that's not all to it; Google also examines the trust and reputation criteria before ranking the websites on the SERPs. This simply means that who all is visiting your website is more important than how many users are visiting it. Thus, traffic from a reputed source boosts your website's ranking.
Google has criteria known as Domain Reputation that measures how trustworthy your website is. If your domain score is high, the website ranking is likely to increase. Average websites have their domain score under 60; Linktree scores a big 91 here. Google thinks your website is trustworthy if its traffic comes from a website with a good reputation score. Hence, using Linktree to redirect your social media traffic to your website will also help you improve your Domain Reputation indirectly.
Control your Account's ranking on Google's search results
If you sign up for the Premium version of Linktree, you will get several options to customize your Linktree account. You will have full freedom to personalize the Meta title, Headings, Descriptions as your linking so that it can rank higher in Google search results. Here you will have the option to leave these parameters as default settings or customize them to make your account SEO-friendly. You can edit and customize the dashboard of your account to add content and modify the Headings, Descriptions, and Keywords. The ability to customize the Linktree to improve the SEO ranking factors will again positively impact your SEO scores.
Also Read: How To Expand Your Brand/Business On Instagram?- An In-Depth Detailed Guide
Summing Up
Now you know that Linktree can work wonders to improve to SEO score of your website and improve your brand's voice. Moreover, Linktree also improves the Domain Reputation of your website which affects your rankings positively. So go ahead and signup for Linktree to showcase your work to the world; the good news is that it is completely free to do so!