Whether you're currently using an Android device or another iPhone, chances are the iPhone 14 is on your want list because it's among the most coveted phones available. The iPhone 14 doesn't waste any opportunity to dazzle with its super duper powerful A15 Bionic chip and highly advanced dual-camera system. In any case, the phone can be had for significantly less than its retail price because to the abundance of available discounts. The iPhone 14, with its 5G compatibility and robust software updates from Apple, is an investment that will pay dividends for years to come. Okay, let's go see what discounts we can find for the iPhone:
1#Employees of Government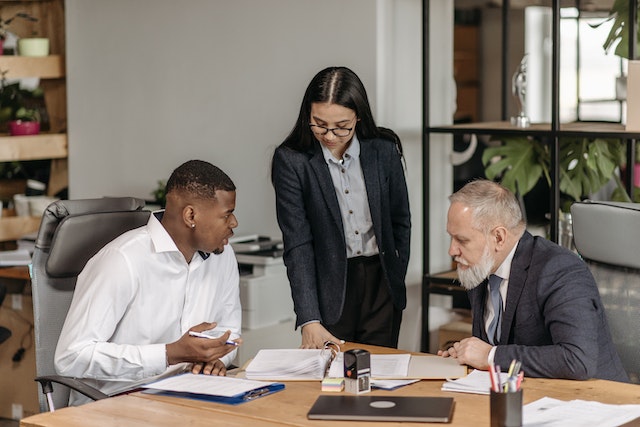 The Apple Store offers government employees special pricing on some of their products. Apple also offers a government discount, similar to the one offered to teachers and students. Whether you're making a purchase for a government organization or for personal use, you'll find several portals in which you can get discounts. The physical storefront is also available for customer convenience. If you want to receive a discount from Apple, you'll need to provide a valid government ID to an employee.
2#Black Friday Sale
Apple doesn't make as much of a show out of Black Friday as other stores do, but they usually have a sale on the busiest shopping day ever. It's not uncommon for Apple to throw in a gift card worth up to $200 when you buy one of their pricey gadgets. Put off any major Apple purchases till then.
3#Apple Products Trade-In
It is beneficial to use Apple's Trade-In program if you have an unused, older Apple product lying around. Find out how much your used gadget is worth with a quick estimate. Send it in the mail or drop it into an Apple store to receive a price reduction on your purchase right now. If you'd rather wait to make your purchase, we can also provide you with an Apple gift card. This is one way to get a discount on iPhone 14.
4#College Student Discounts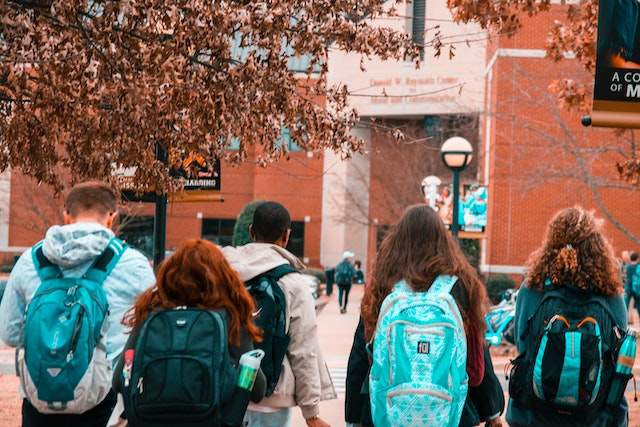 Macs, iPad Pros, Apple Pencils, and Apple Music are all on sale at a discount all year long for students. University/ College students can save money on Apple products in-store or online through the Shop for College gateway, accessible via a link under the site's footer.
Education Pricing is available to teachers of all levels and to college students. The promotional rate will be displayed after you reach the checkout page via this link.
This sale is not based on a percentage off, but rather has a unique price cut for each product. When using this portal to shop, you'll always get a discount on your purchases, and you'll never see the full retail price. You'll need both your driver's license and your student ID to make a purchase at the physical location.
Please take note that Apple has customarily increased its advertising throughout the back-to-school season. This year, in addition to the standard educational discount, Apple also provided 20% off AppleCare+ with the purchase of a brand-new Mac, iPad Pro, or iPad Air.
5#The Right Credit Card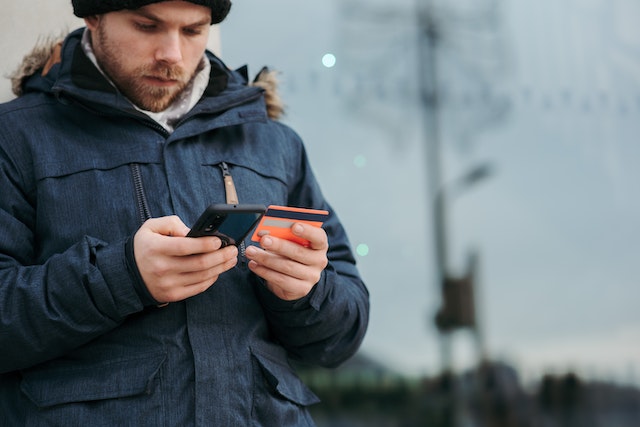 When you make a purchase there at Apple Store using your Apple Card, you'll receive a 3% rebate. It's not a lot, but it all adds up. You have other choices, though. The American Express® Cash Magnet card is a good choice for purchasing Apple products because it offers a $150 bill credit and 1.5% cashback. In addition to free financing for 15 months and protection against unintentional damage, this card provides both. The American Express® Business Gold Card gives business owners the opportunity to earn even more cash back benefits.
6#Corporate Discounts
Because of the close relationship between Apple and many different businesses, employees of these companies often receive special discounts at the Apple Store whenever they make purchases for personal use. See if your workplace offers Apple Store discounts by contacting the HR department. If so, just show your expert (Apple salesperson) any proof of employment, like an ID card or business card, and they should be able to give you a discount. There's a chance that your company gives you access to a special Apple store where you can make purchases at a discount.
7#Businesses Owners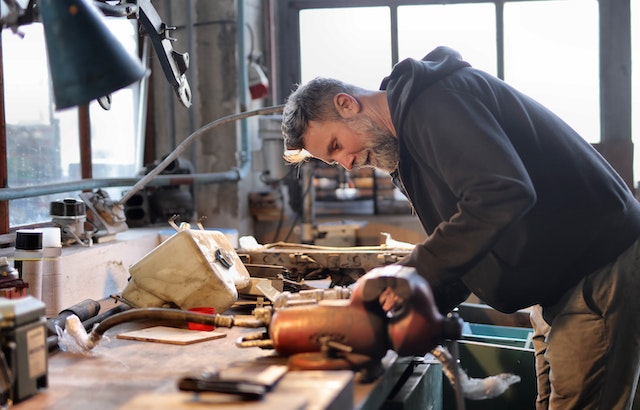 Talking to Apple's business team is a must if you own a business, no matter how big or little. The Shop for a Business link can be found at the bottom of Apple's website, or you can simply ask a staff member for help in making the connection.
Through this platform, business owners can access advantageous leasing, lending, and financing options. Once your company reaches a certain spending level, you will be entitled to discounts. Financing and leasing options are also available through the company's team of professionals. It's possible to get a good deal if you buy Apple's products for the entire business. You should make it a priority if you own a business of any kind to connect with Apple's team members because of the many additional benefits you'll receive.
8#Apple Gift Cards
In related news, you may be interested to know that you can often find discounts or other incentives for purchasing gift cards at some retailers. Giant Eagle, for instance, offers Apple gift cards for sale and, with their purchase, you can earn points redeemable for free gas at any of their GetGo gas stations. Yes, it is possible to save money by doing so, but it may not be worth the trouble for you.
9#Teachers and Educators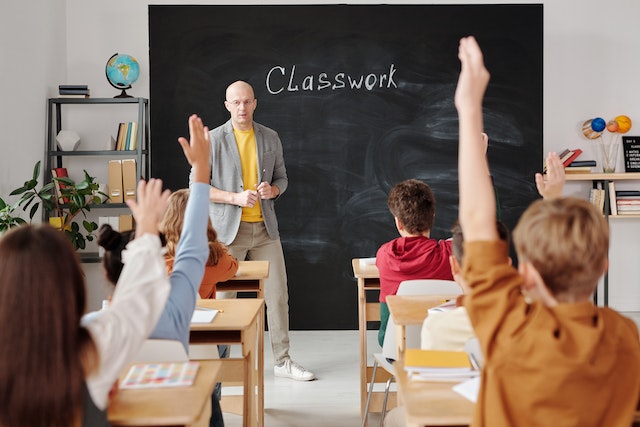 The aforementioned Apple student discounts and promotions are also available to all pre-K-12 and higher education instructors and professors. Unlike students, teachers do not qualify for a reduced rate on Apple Music.
A teacher's ID card or a pay stub will suffice as proof of employment. The Apple specialist can't give you a discount unless your school is on Apple's database. A tax break is available if you're purchasing Apple devices for a school.
10#Certified Refurbished Products
Shop at Apple's Certified Refurbished online marketplace and save up to 15 percent off the original price if you don't need the newest and best products. Please be aware that this is only sold through Apple's online store and not in any of their physical locations. When you buy Apple-approved refurbished products from the official Apple Store, you won't feel like you're getting a used product. To the extent that components that have already been changed, they will remain original Apple components.
The gadget has been thoroughly service, including a new battery and outside casing. It's brand new, it's in a box, and it has all the accessories you'd expect. You get access to AppleCare and a one-year warranty. An additional perk of purchasing refurbished is the possibility of obtaining an older model you desire that Apple no longer sells brand new.
A wide variety of Apple items are now up to 15% off their regular pricing. Even though they are refurbished, they have the look and feel of a brand-new Apple product, and are covered by Apple's warranty.
11#Buying Older Models
In October (or November, which is the case this year), when Apple traditionally announces new iPhone models and discounts the prior year's versions, is one of the greatest times to buy an iPhone. To make room for the new iPhone 12 series, Apple reduced the price of the iPhone 11 from $699 to $599 following the launch of that series in October 2020.
When a new iPhone released, there is usually a flood of used iPhones on the market.
12#Random Promotions
Occasionally Apple may host a deal on select accessories, such as Beats headphones. These discounts are only being made available online and will not be promoted in any Apple retail stores or through any other means. A lucky customer can have the discount automatically applied at the register.
13#Military and Veterans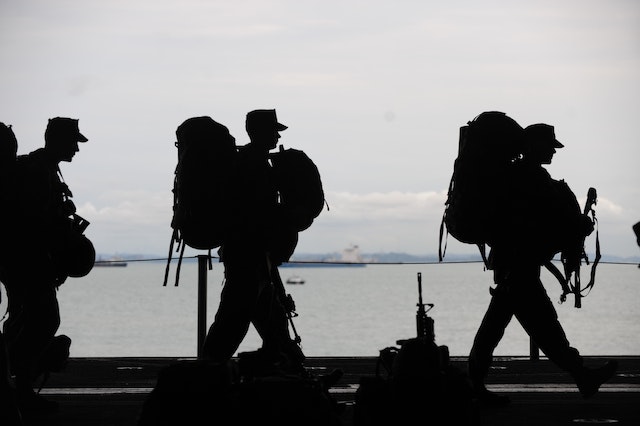 If you are presently serving in the armed forces, a veteran, or an immediate family member of either group living in the same household, you are qualified for a 10% military discount on select Apple products and services. You may get this deal either online at Apple.com/military or in person at any Apple Store. You'll need to provide ID.me verification before making any online purchases. For the in-store reduction, you'll also need to present your military ID. Some people have reported getting only 6% off in person, so it's best to compare the online price prior to making a purchase at the physical store.
14#Picking the Right Payment Plan
If you buy a phone instead of renting, you can use the money you get from its resale or trade-in toward a new one. You can pay for an iPhone over time if you either can't or don't want to pay the full price all at once.
Monthly installment options are available from both Apple and all major carriers. When a particular period of time or after you've paid down a certain proportion of the phone's sale price, you may be eligible for an upgrade.
Through the iPhone Upgrade Program, Apple allows you to pay for a new iPhone over the course of 24 months with zero percent interest and trade in your old one after just 12 monthly installments. AppleCare+ covers accidental damage, lost or stolen devices, and software updates and support. The iPhone 12 Pro can purchase with a monthly payment as low as $49.91, bringing the total cost after 12 payments to $598.92, or nearly $400 off the phone's retail price.
Closing Remarks
Some of us like to get our Apple gear from the source. We hope this article provides you with many ideas for cutting costs there at Apple Store, whether you prefer to shop in a physical store or online. Apple items can purchase at a discount from retailers like Amazon, Target, Best Buy, and others.