Recently, more and more companies have started to inculcate video marketing in their marketing and promotion strategy.
As a result, the video-sharing platforms have started gaining more and more popularity among content creators, businesses and corporate, production houses as well as individuals. These platforms broaden the reach of the video content and help to make the content more successful. So you know that choosing the right platform to promote your video content should be the essential part of your marketing strategy.

If you are also thinking to explore the world of video marketing, you should know about the top video sharing platforms and which is a better choice for you.
Read-How To Download Thumbnail From YouTube Videos
YouTube and Vimeo- What are they?
When you think about Video, your mind immediately thinks of YouTube! This is proof of the popularity of YouTube. Even though YouTube is the largest video platform, it is not the only option for your video platform needs. In fact, most people are unaware of its alternatives which might end up being the better choice for them. One of the alternatives is Vimeo.

Vimeo is a video sharing and hosting platform which has exceptionally grown in the last few years. Video is now the closest YouTube competitor.
To most people, both of these platforms might seem to be similar. Superficially, this might seem true because both these platforms allow you to host and share your video content with the vast community on these platforms.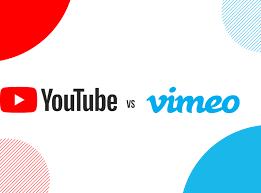 YouTube vs Vimeo: Exclusive Vimeo Features
When we dive further, we see that these platforms are quite contrasting and have different functions to perform. Even though Vimeo has a small number of users as compared to YouTube, but it is often said that Vimeo is a better choice than YouTube to host your videos. In this article, we will try to compare both these platforms and try to find the reason why Vimeo is a better option.
Read: How to Trim your Videos on Vimeo
Vimeo Showcase for Amazon Fire and other Apps
Vimeo boasts of an exclusive feature called Showcase for content creators and marketers. This new feature gives them an entirely unique way to share and display their videos to audiences other than those on the Vimeo platform. Using the showcase feature, you will be able to distribute your Vimeo channel on TV platforms of Amazon Fire and Roku. The feature has already replaced the previous Album format on Vimeo and has revived the design along with lots of new tools.
The embedded TV app feature comes along with other features like Google Analytics integration, a statistics dashboard, and easy social sharing on Vimeo's Pro, Business, and Premium subscriptions. The cost of these memberships ranges between $240 and $900 for a year. After subscribing, the content creators can make customized video channels using various custom layouts and share and display them on Amazon Fire and Roku TV Platforms.
They can also customize the channel domain by using a distinct Vimeo URL or any pre-owned domain. They can also embed playlists on the Vimeo channel without hiring a coder or developer to do it for them.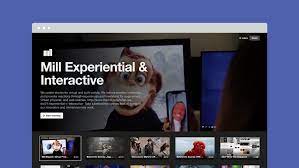 Also Read: How To Make GIF From A Video On Vimeo
Password Protect your Videos
Sometimes we need to share the videos only with a group of people and ensure that no one else can view them.
While YouTube allows you to share your video privately and you can invite-only 25 specific views to view that video. You can also choose to unpublish a video so that no one can access it by searching for it on YouTube.  Nevertheless, none of these options let you protect your videos using a password and only those viewers can view your videos that have the password with them.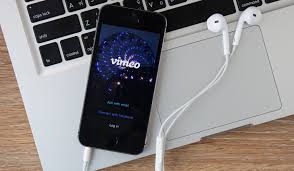 On the other hand, Vimeo, the very closed competitor of YouTube, lets you secure your single videos, and also complete albums using a password. After password-protecting the video, you can email the video link to the people or embed the video in a blog.
Vimeo also lets you control whether other views can download the source video and whether they can add the password-protected video to other groups or channels.
Also Read: How To Remotely Access Another Computer?
Also Read: How To Check If An App Is Safe To Install?
Domain-Level Privacy
Vimeo is known for paying special attention to the privacy and safety of the video of the content creators. One such feature to maintain the privacy of videos is domain-level policy. When you choose to enable the domain-level policy, you can control which websites can embed your video. Only those websites that are present on your list will be able to embed your videos and others will receive an error message if they want to embed your video.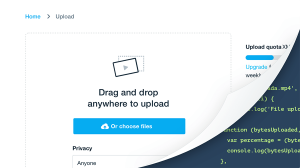 This domain-level privacy lets you specify domains as well as subdomains who are allowed to embed your video.
To enjoy the domain-level privacy feature, the basic members have to upgrade to any one of the paid subscription plans- plus, pro, business, and premium.
Conclusion
It is quite obvious that Vimeo is a video platform for Professionals by professionals. Hence, you should go ahead and choose Vimeo for video marketing. It will help you expose your content to a genuine audience who are really interested in your content.