Statistics in the United States alone shows that eighty-seven percent of their population has a computer or some inter-connected device in their home. And experts say that by 2027, a chunk of the working population in the world will work remotely. As we speak now, full-fledged companies and start-ups are working remotely with no physical office.
Thanks to the cloud computing technology and other electronic devices that have made this possible. As we advance, working and studying remotely is the future. Working remotely has many benefits for both employers and employees. Employers can hire the best in the field from across the country and the world without having any geographical barrier interfere.  Moreover, they save extra money from building, renting, and maintaining physical office space and extra personnel like guards, cleaners, etc. On the other hand, employees have close to a hundred more options, schedules, and pay scales to choose from.
Remote working is drastically changing the face of every other industry like food, lifestyle, education, business, and entertainment. Therefore, it is increasingly important that we quickly adapt to this new change and set up our devices accordingly.
Read: How to insert Google Ads tracking code in WordPress/WooCommerce Thank You page
What Do You Mean By Accessing Another Computer Remotely?
Many times, employees have to leave the office early due to some emergency. And many professionals have to work while traveling, vacationing, and in the current times, work from home or any other destination on the planet. However, it is not possible to carry your office computer and the heavy data stored in them with you all the time. This is where accessing computers remotely comes as a solution.
Professionals can work from anywhere by accessing files, folders, important and confidential data from their source computer which is located elsewhere. For example, with remote accessibility, IT professionals can fix your computer without being physically present. This feature is prevalent and helpful for professionals whose work depends on their laptops and computers.
Also Read: How To Check If An App Is Safe To Install?
How To Scan Your PC For Malware
How Can We Remotely Access Another Computer?
Well, there are several ways to do that. Depending on your resources and ease of use, you can check out the software below.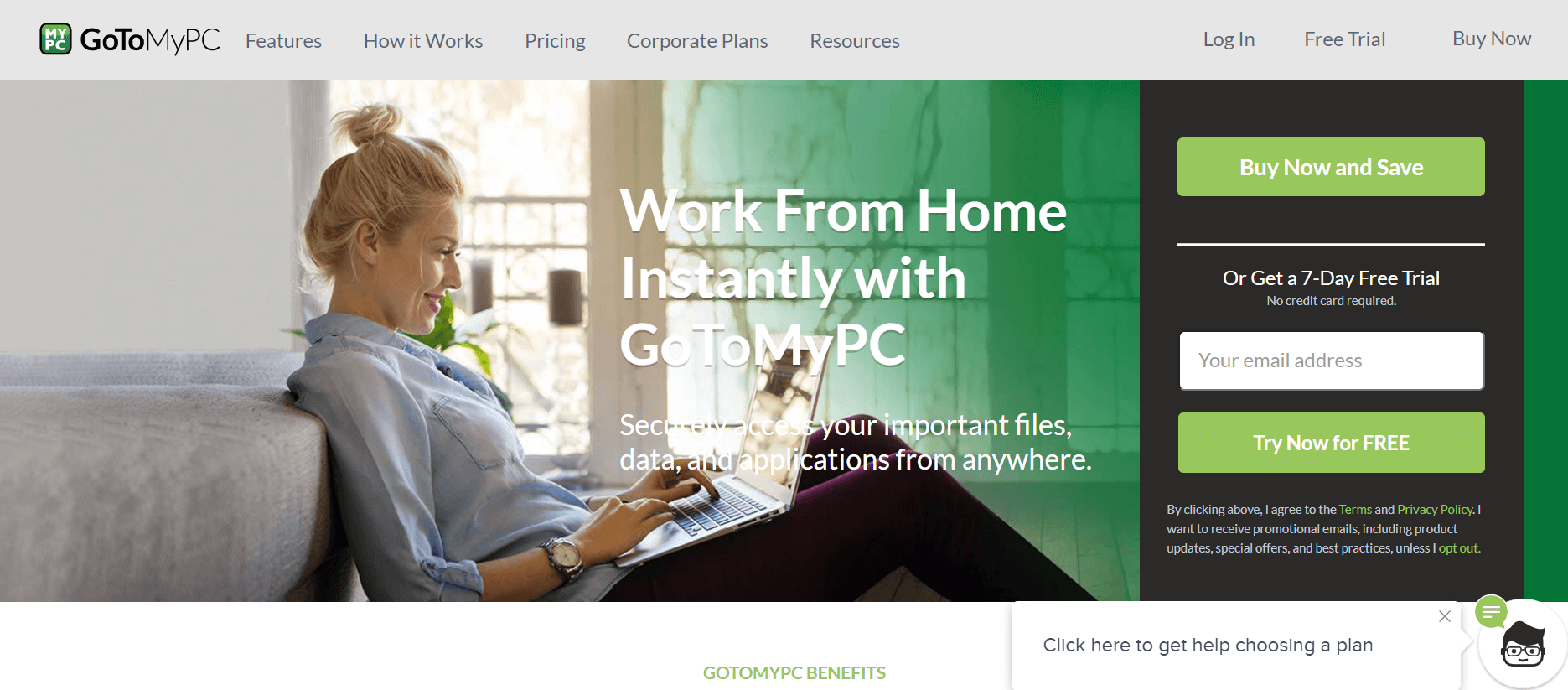 Upscale your business by using the GoToMyPC software that allows you to access files, documents and folders from another computer within minutes. It helps maintain or even increase your productivity while you cannot be physically present in your office or your home desktop. Its banking grade 256-bit AES end-to-end encryption along with multi-factor authentication, GoToMyPC gives you complete protection from theft of data and hackers.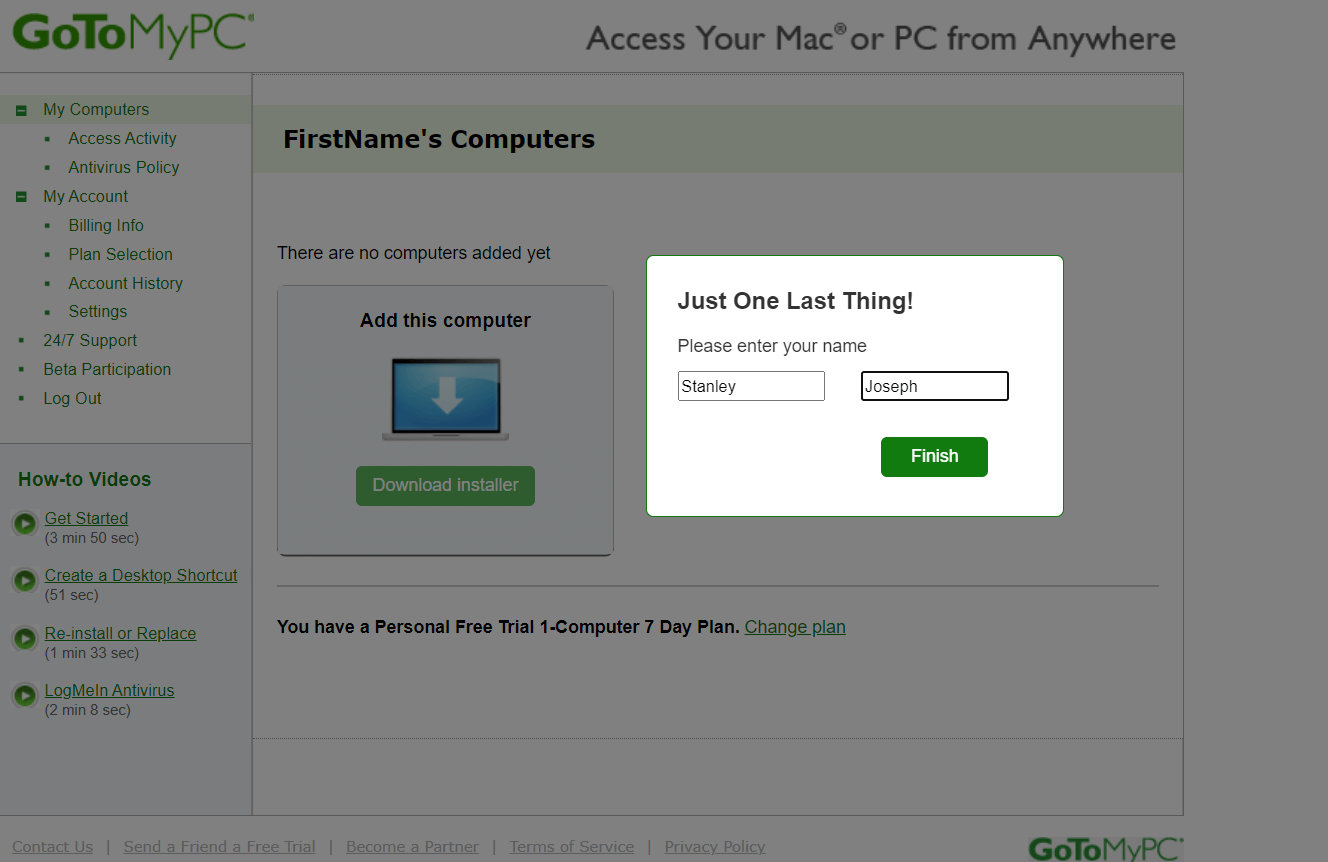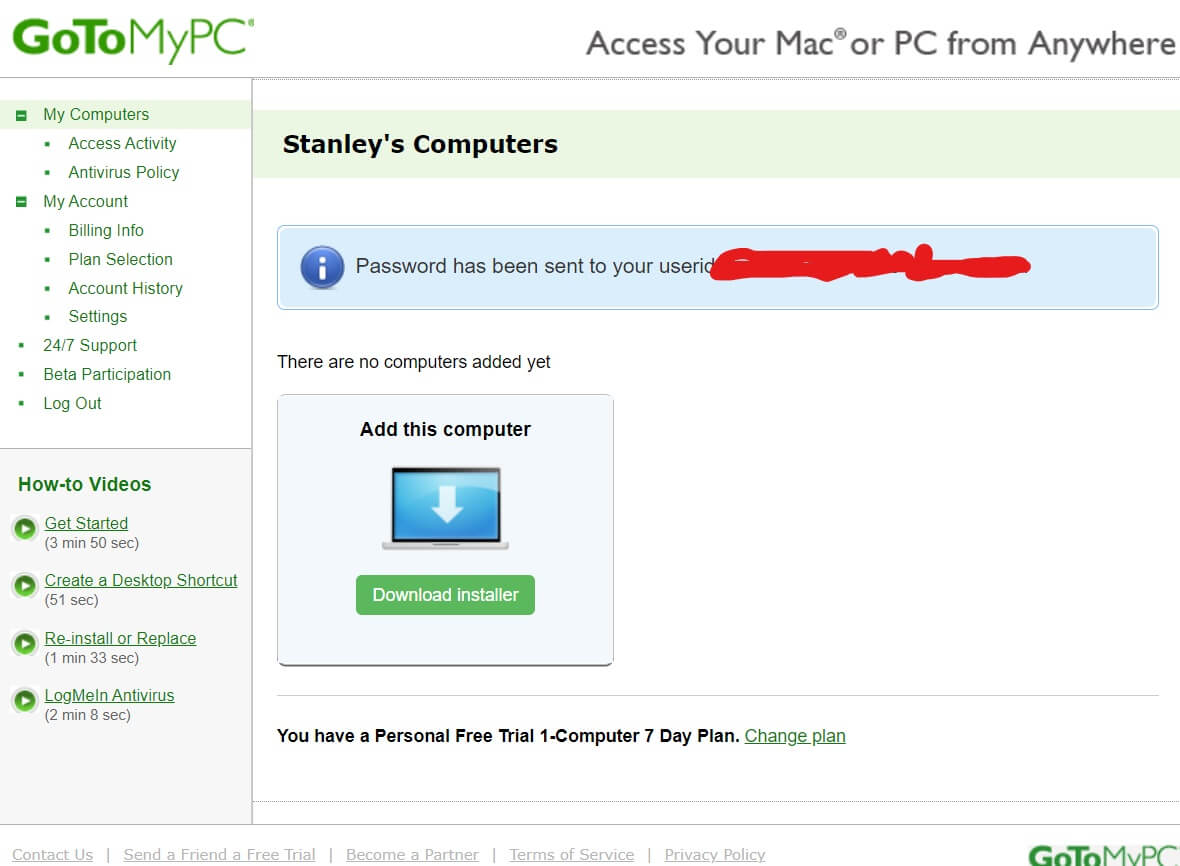 Moreover, it offers dual-layer protection with passwords and host-level access codes. To install this software, you have to do it by being physically present at the source computer. But, of course, later on, you can access it from anywhere. Once you have successfully downloaded and installed this on your home desktop, go to www.gotomypc.com and log in with your credentials. You can do this from your other laptop, tablet or mobile and click on Connect. Now all your data and documents appear right in front of you.
Also Read: How to Scan Your Phone For Malware And Viruses?
Features That Make GoToMyPC Best In The Market
Smooth and secure login:

 GoToMyPC provides a seamless flow for accessing files from the destination computer to your other systems. All you have to do is launch the software on your other device, and it will signal your source computer to start the session. Your source computer will ask you to enter the security code to ensure its you. Once you enter the code, you will be able to access all your data to the other computer.

High Security:

 We store an enormous amount of data in our cloud storage and desktop. We are also very careless with how we handle these valuable data. GoToMyPC is like your invisible yet helpful security guard that provides safety and firewall security layers for your data.
How To Secure Website From Hackers And Viruses?
Conclusion
Apart from GoToMyPC, you can choose a VPN network like NordVN that works exceptionally well to keep your data encrypted and safe. Traditional ways like WAN and LAN are outdated and not practical for most users. Moreover, small companies and individual users find it extremely exhausting to deal with these methods to access their data files remotely.
Trending News: NordVPN Review: 8 Pros And 3 Cons Of Using NordVPN
How to get free Wi-Fi anywhere