Staying safe online is easy with NordVPN. Among thousands of VPNs worldwide, it is one of the best ones you can purchase. Let's discuss the pros and cons of this VPN, SO you can decide on your own if you would like to give it a try.
8 Pros Of Using Nord VPN
It's high time to get serious about our online safety. Hackers around the world are working to break in and steal our information. So it's only wise to choose the best VPN for your computer. Here's why we think that NordVPN must be on the top of your bucket list.
1. Stops Bandwidth Throttling
Bandwidth throttling is a common problem faced by every internet user on this planet. It means that your ISP provider intentionally slows down the internet connection when it detects the high amount of traffic coming to your network. So, even though you are paying an expensive bill for high-speed internet, your service provider uses bandwidth throttling to prevent traffic jams in the network.
NordVPN prevents your ISP provider from detecting your network traffic. This way, neither can they find out about your search history nor mess with your internet connection.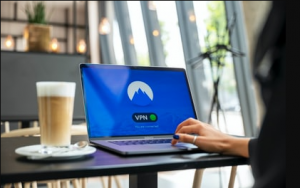 2. Smooth Online Streaming
In addition to bandwidth throttling, your ISP provider tapers your internet connection whenever you watch a movie online, play games, or upload content. Furthermore, Nord protects your network from any third party that tries to gather information about your network.
Also Read: Why you need to use VPN 
3. SmartPlay Provides Access To Websites Worldwide
Nord has a SmartPlay feature that allows you to seamlessly visit websites and applications from different parts of the world. You can access this without having to activate or install the SmartPlay feature separately.
4. 24/7 Customer Service
Nord offers 24/7 customer service for all its users when they face troubleshooting or cannot access a website. NordVPN's customer service is available for assistance all the time. You can check out your queries in the Help Center, Mail them or reach out for a Live Chat.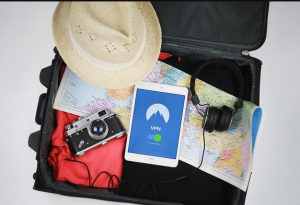 5. Offers Split Tunneling
NordVPN allows you to customize even the data you want to send and accept. What does that mean? Split tunneling helps in surfing through the internet locally and globally. You can choose which apps, websites, and URL links you want to exclude from VPN and which ones not.
6. Provides You With A Dedicated IP Address
NordVPN provides each of its customers with a unique IP address. This is a virtual address and only belongs to the user. It protects the original IP address from hackers and keeps third-party suspicious websites and applications at bay. You can also use it on two different devices at the same time. NordVPN presents a clean reputation online so that your network and searches remain hidden.
7. Unique Multi-Factor Authentication
Since hackers are working 24/7 to guess passwords, hack and steal unauthorized information, the MFA or multi-factor authentication is a savior. Nord offers this second layer of security which requires the hacker to have your physical device. You can use a security time-bound password or fingerprint to unlock.
8. Supports Up To Six Devices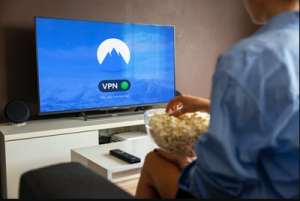 NordVPN can support as many as six different devices with an internet connection. Almost everyone uses a smartphone, laptop, and tablet. It is important to secure all of them as leaving even one of them out of the VPN system could be a potential risk. You can also add your home WiFi network, which will inevitably keep the rest of the devices encrypted.
Cons Of NordVPN
Slow Internet Connection: NordVPN handles multiple tasks, and that often results in jamming the network. So, the speed of your internet takes a hit.
Auto Plugins: NordVPN updates additional plugins which are uncalled for. This can be annoying as many users do not prefer having a lot of unnecessary plugins.
Too Many Updates: Many users reported having too many updates every month. It consumes a lot of data and making it difficult for many to use it efficiently in the first place.
Conclusion
As you can see, the pros of NordVPN far outweigh the cons. Therefore, it only makes sense that you choose the best for your system. It is budget-friendly and ideal for everyone and the user-friendly interface aids in your daily productivity. Just grab the best deals from NordVpn and enjoy their limitless services.