Vimeo is a video-sharing network founded by a group of filmmakers in 2004. Since then, Vimeo has expanded to over 80 million creators, the majority of which are filmmakers, animators, musicians, and other artists who utilize the site to share and promote their work.
Vimeo has released a new feature that allows you to quickly create GIFs from your video uploads. One of the most effective strategies to promote your videos on social media is to generate and distribute GIFs of the greatest parts. And, owing to a new tool incorporated straight within Vimeo, the creation process is now easier than ever. You put a lot of effort into making your most recent video, and now you want the rest of the world to know about it and view it. GIFs are one of the most shareable types of material on the internet, making them an excellent method to spread the word about your movie across several platforms.
GIFs, on the other hand, are difficult to make. Traditionally, programmes like Photoshop or Adobe Premiere would be used, but even so, the task might be overwhelming. Until now, that is, because Vimeo now includes a GIF-making tool that can be used in a few simple steps.
1. Upload Video on Vimeo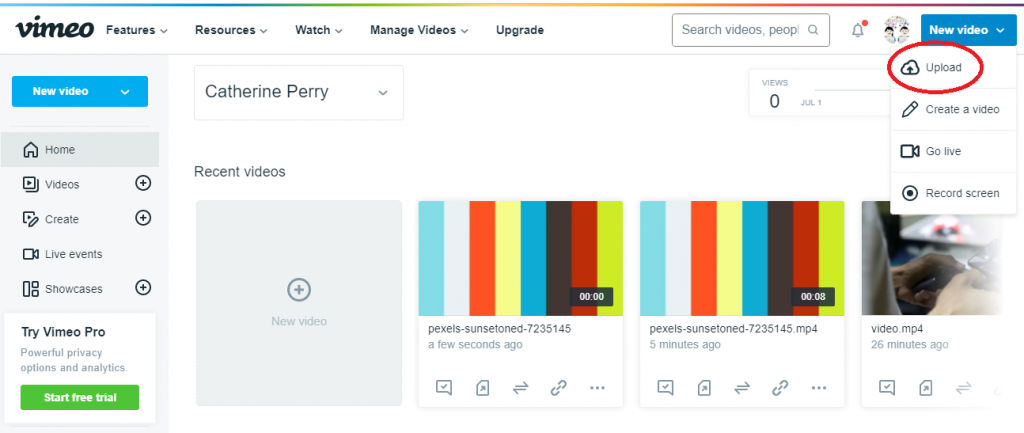 First of all, log in to your Vimeo Account or register on the Vimeo website.
After login, click on the Option named –"New Video" on the right side above the corner.
After clicking on the option, you'll see drop-down options – Upload/Create a Video/Go Live/ Record Screen. Click on "Upload".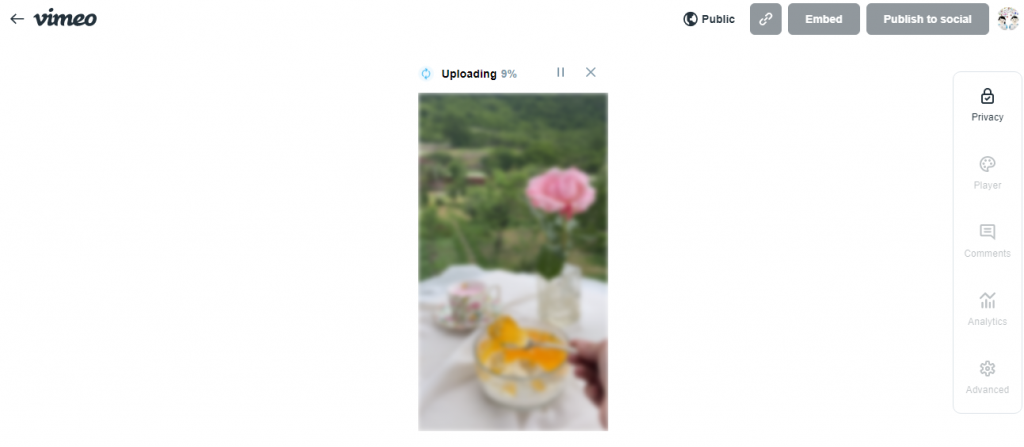 After navigating into the Upload option, you'll get an option to choose the video for converting into a gif.
Select the video and it will take few moments to upload completely.
Wait till the video is uploaded completely.
Also Read: How to get free Wi-Fi anywhere
 3. Go to Advanced Settings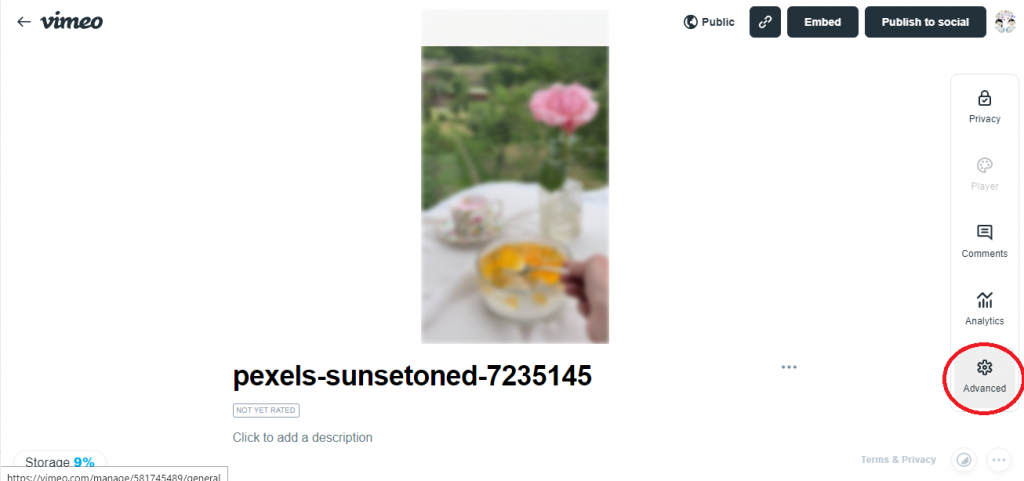 Once the upload is successfully completed, we have to navigate to the settings area.
At the right side end, you'll see an option- "Advanced". Click on the option to go to general settings.
 4. General Settings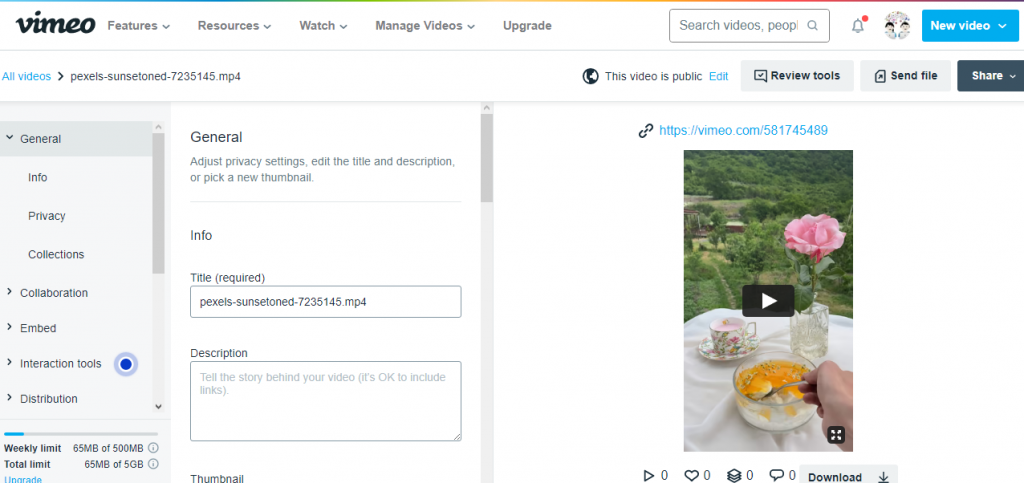 After successfully navigated into the advanced option, you'll see General Settings of your uploaded video.
This is the interface of your uploaded video and you can change basic settings here.
5. Create a GIF – Options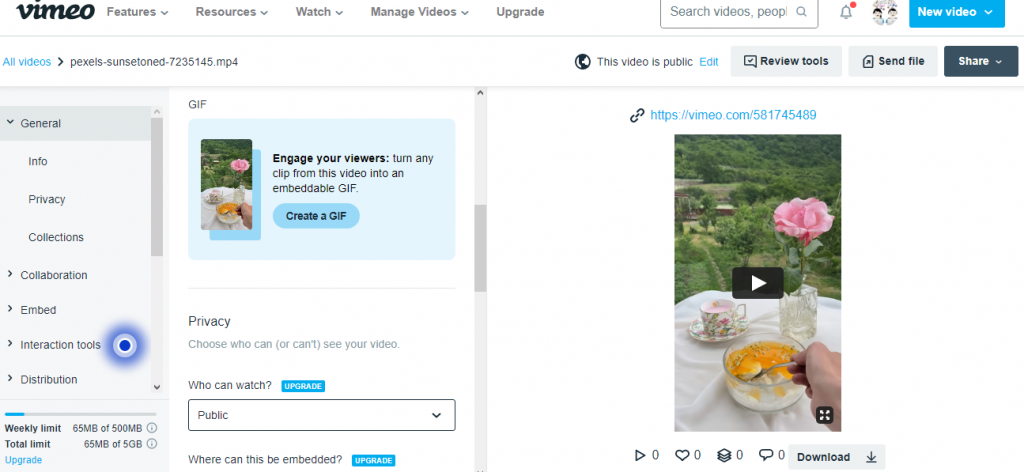 In the general settings, scroll downwards to the option- 'Create a GIF".
You can see in the above image and do it accordingly. Click on the option to create a GIF.
 6. GIF Created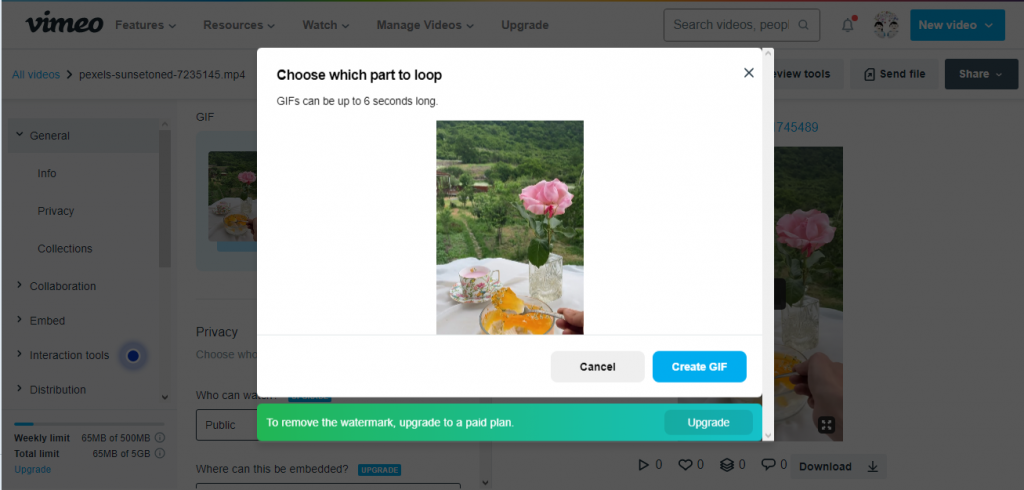 After click on the option- "Create a GIF". You'll see a interface like the above image.
Just click on the option here- "Create GIF" and you're GIF is successfully created there. ( You may also take the upgrade version to remove the watermark of vimeo)
7. Download GIF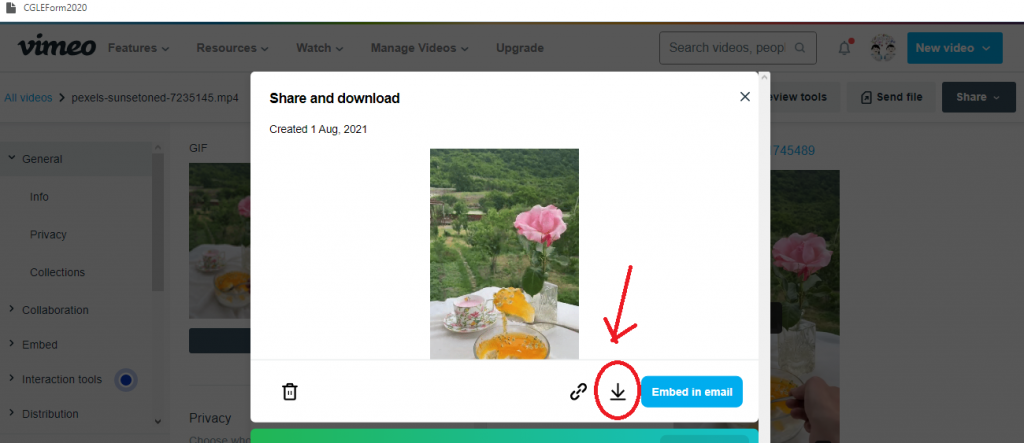 After successfully creating your GIF from the video, you have to download it.
On the Left side below Create GIF options, you'll see your created GIF's there.
Click on your created GIF and you'll see an interface like on the above image.
You'll see a downward arrow there. Click the arrow to get the image downloaded.
 8. Choose the Size of your GIF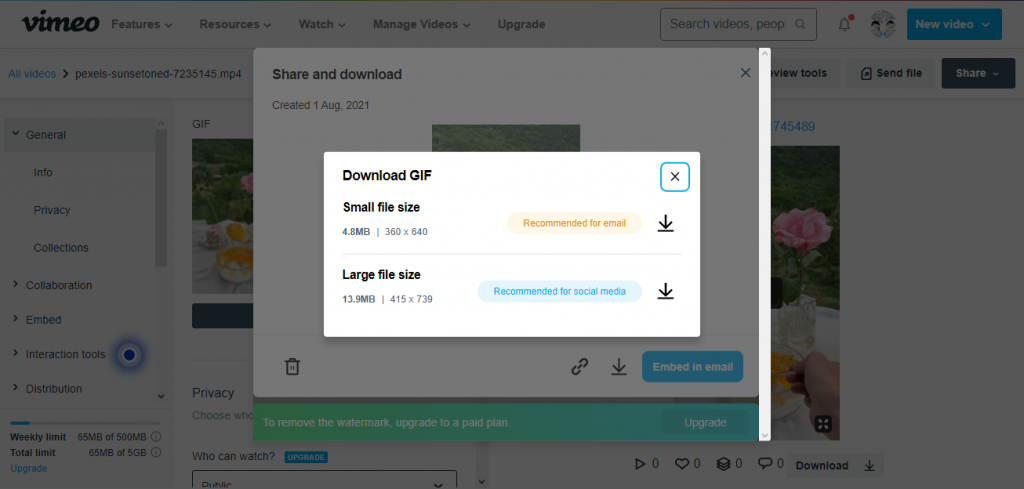 After completing all the above steps, you have to select the size of your GIF.
You'll get two options- Small File Size (360×640) and Large File Size (415x 739).
The small file size is recommended for email purposes and the large file size is recommended for social media purposes.
To download any of them, click on the downward arrow and it will automatically get saved in your Downloads folder on your PC.
Trending News: How does contactless Credit Card Work
Best Money Transfer Apps of 2021
Useful Tips To Secure Your Zoom Room
How to tell if your Facebook is Hacked?