Best Video Editing Software let you transform unedited material into professional-looking finished products. It's usually not inexpensive, though, so where is it best to put your cash? That depends heavily on your skill set and your goals for using the product.
Features originally developed for enterprise software are increasingly making their way down to consumer products. In addition to improved color grading and motion tracking, multitrack editing has also made the jump. Those who aren't expert video editors or YouTube creators can benefit from this trend because software aimed at them seeks to streamline processes that are difficult in professional software. If you decide to update or upgrade to a more advanced version of the program, you'll have a leg up on the competition.
Marketing using online videos is on the rise thanks to improvements in both internet speed and consumer interest.
Top video editing programmes for YouTube newbies are outlined in this article. In addition, we have made a selection of tools that boast impressive features and user-friendly layouts. There is no need to pay for training or have any prior experience with computers.
The Latest Video Trends
Over two billion unique users spend 250 million hours every day watching videos on YouTube. The best thing about Youtube is that, unlike TV, you have a say on the content you take in. The use of video in advertising is becoming increasingly commonplace. You may stay ahead of the curve with your content strategy by investing in professional high-quality video editing software, even if you are not an expert and have no idea where to begin.
The content in a video has a lower barrier to entry than text and images when it comes to the web's competitive landscape. Despite its seeming simplicity, most individuals are put off by the idea of making their film. 
Top 10 Best Video Editing Software.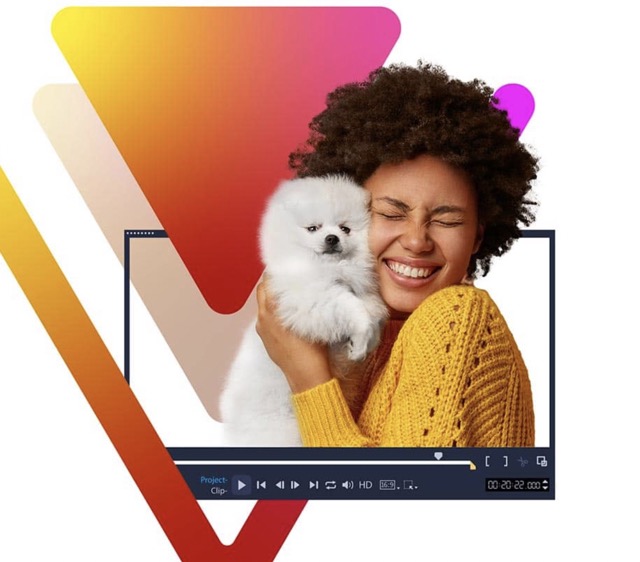 Editing of the video has never been easier than with Corel VideoStudio, a user-friendly and powerful tool for the general public. You can now use speech-to-text to make captions, GIFs, and alter faces, among other things.It is both effective and simple to employ. 
The Indexing of Faces and Other Face-Based Effects

. Personal videos usually feature the creator's friends and family. 

Maker of animated GIFs – 

One might assume that turning a video clip into an animated GIF is an easy task, but try doing it with Photoshop. 

Speech recognition software – 

Adobe's professional-level Premiere Pro programme has a new speech-to-text auto-captioning feature, while Corel has a comparable feature without as much intricacy.

Smooth cuts between camera movements—Transitions

, including camera movement, are very similar to the seamless transitions that were popular among amateur filmmakers a few years ago. 

Audio waveform editing has been improved – 

The updated version simplifies access to and utilisation of audio editing features.

Keyframing with speed adjustments. 

You can easily adjust the pace of your video by using one of the many available presets or by making your own.

Augmented reality stickers with animation.

 Face overlays like moustaches and caps, similar to those found on Snapchat or Facebook Messenger, can spice up an otherwise boring talking-head video.
You may purchase Corel Video Studio at two different price points: Pro ($79.99; $59.99 for upgrades) and Ultimate ($99.99; $79.99 upgrades). Both can be found at steep discounts on the internet, and the prices are one-time only; no subscription is needed.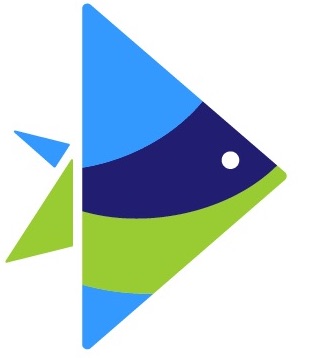 InVideo provides adaptable video editing solutions, earning high marks from users and critics alike on review sites and community message boards dedicated to the topic of video editing software. Offering a variety of predefined layouts and simple editing controls, this programme claims to help you make professional-looking films in about 10 minutes. Account creation is simple and free, and after that, you can choose between two distinct plans with varying monthly rates and features. You can also join a "creator's club" to network with like individuals in your field. With the given training materials and in-depth demonstration, any video creator may zero in on perfecting their craft and releasing better and better videos.
Features
The functions of this programme are separated into distinct groups, each catering to a specific aspect of the video production process, such as filming, editing, or organising. Making use of the voice-over function and the other available cooperation options is a tremendous help when making the video. This programme can be used for a wide range of video editing tasks, including creating short advertisements and creating long-form presentations.
Before you export your movie, there are a number of customization options available, including the addition of stickers, effects, music, and text. Object-specific animations and editing controls can be accessed straight from the editing tab.
One of the advantages of this programme is the collection of templates it provides. The available options provide everything from Facebook ad templates to YouTube-specific layouts. Within each category is a plethora of subcategories that can be further whittled down based on your company's focus or the subject matter of your YouTube channel. This is one of the Best Video Editing Software.
Plans and Pricing
Business Plan:
Monthly dues of $20.

Monthly photo quota of 300

The monthly export rate for high-definition videos is 60.
Unlimited Service Plan
Each Month's Payment is $60

Free, unrestricted use of high-quality media from providers like Shutterstock and Storyblocks

Free HD video downloads and sharing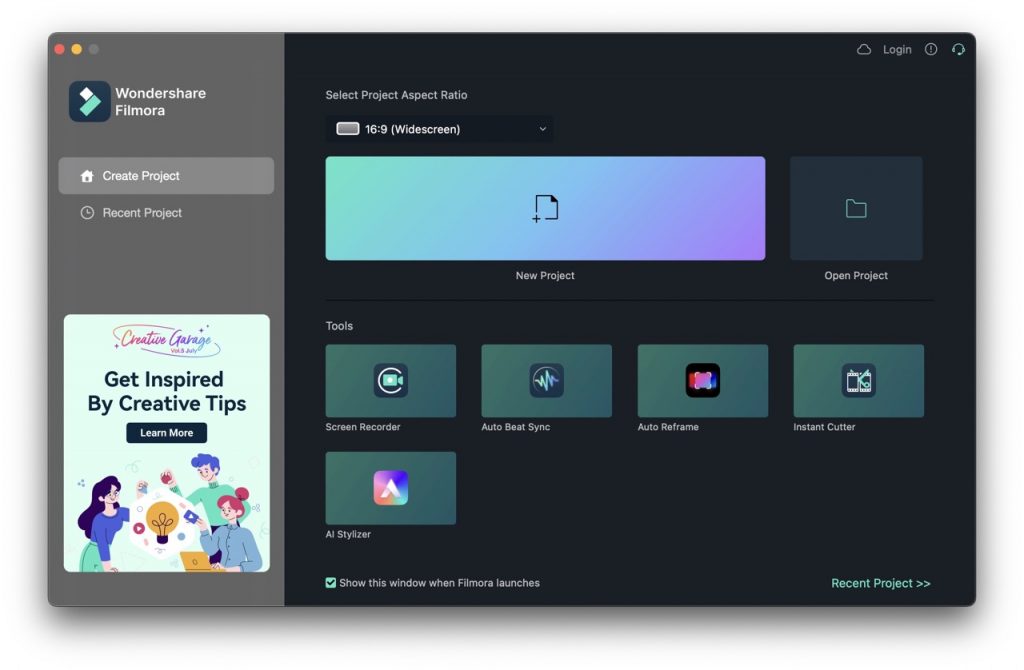 Whether you're just getting started with video editing or only need to edit videos periodically, Wondershare's Filmora is a great option that will not cost a fortune.
Filmora has a wide variety of customizable titles, effects, and filters, all of which are tailored to the needs of video creators on platforms like YouTube and social media. You can add intensity to your videos with the tool's library of royalty-free sound effects and music, and you can even record your own media right there.
The latest iteration (11.3), which came out in May, included enhancements like speech-to-text and text-to-speech functionality, support for high dynamic range (HDR), an easier way to add subtitles to your movie, and an audio visualizer. This is one of the Best Video Editing Software.
Pricing and Plans
Filmora Annual – $39.99/year

Filmora Lifetime – $59.99

Filmora Unlimited – $99.87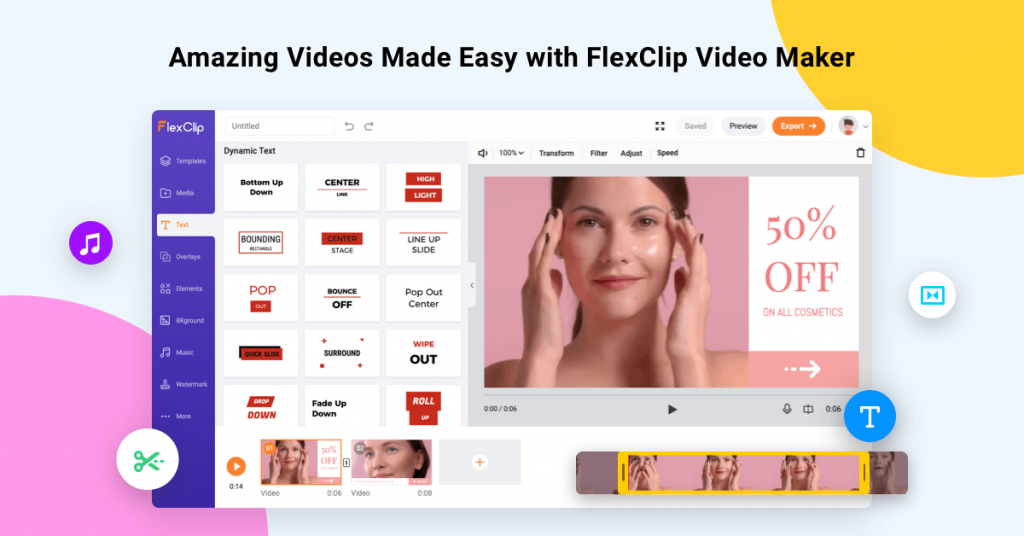 Flexclip is another one of the best and easy-to-use video editors with tons of additional amazing features that you would love it for. Being a browser-based video maker it is very easy yet powerful to use anywhere anytime and comes with all the tools you may need such as Slideshow maker, compress, convert, filter, screen recorder, merge video, split, rotate video, zoom, flip, make a meme, video collage, Video to GIF, Picture in Picture Video editor, etc. You can create marketing videos, family stories, educational, entertainment, event, Travel, Intro, social media, and technology related videos easily in a minute using their pre-made template. Here is a brief list of amazing features it offers:
2,000+ exquisitely designed templates in diverse categories.
Cloud-stored function for trans-devices editing, anywhere and anytime.
Storyboard and timeline mode for both beginners and professionals.
 GIF maker, image background remover, screen recorder, and video converter supported.
Rich animated elements about the dynamic text, overlays, widgets, logos, intros/outros, and more.
Millions of royalty-free media resources.
Built-in screen/webcam recorder.
Storyboard mode + Timeline mode.
Pricing and Plans
Basic Plan – Starts from $5.99 / Mo (Discounted price as of writing)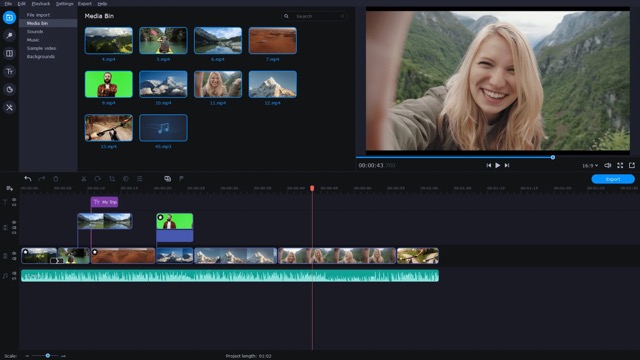 By minimizing the often-extraneous complexity of the competition, Movavi's video editing software aims to facilitate easy movie and clip creation. The question is whether or not it actually works as well as it sounds. In any case, it usually takes high-end equipment and skills to make impressive videos. An interactive application that renders the final product fast is also desirable. In a word, yes. When it comes to cramming advanced features into a user-friendly package, Movavi Video Editor Plus is among the best.
Movavi Video Editor Plus: What's New?
This update summary is for those who are familiar with the software and would like to know what's changed since our last evaluation. Almost all of the noteworthy changes introduced in 22 are related to audio features.
New audio tools.

 Overload, Oscillation, and Vibrato are just a few of the new audio effects that Movavi now includes, in addition to its already robust set of automatic and manual audio repair options.
Intelligent motion detection

. Following a moving object or person on the screen with an effect, object, or even another video may be a lot of fun.
Faster program launch.

 Who wants to wait to start cutting videos?
Updated colouring options

. Hue, temperature, and tint controls are now available in the software along with support for LUTs. In addition to the knob, a dropper can be used to fine-tune the white-balance settings.
Pricing plans
Movavi Video Editor Plus can be purchased for a one-time fee of $74.95, or on a yearly subscription basis for $54.95. Considering that comparable programmes like Adobe Premiere Elements and CyberLink PowerDirector often cost between $99 and $129.
For $94.95 a year, you can get the Movavi Video Suite, which includes a format converter, a disc burner, and a screen recording app. Photo and PDF editing are available with the Movavi Unlimited package (for $129.95 annually or $259.95 all at once).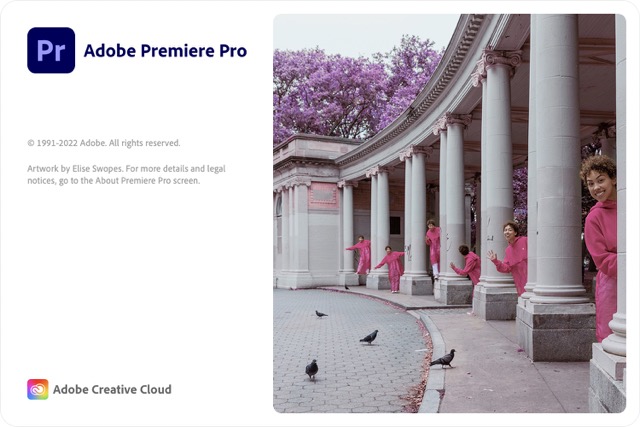 Premiere Pro is widely utilized in the production of media ranging from viral videos on YouTube to Oscar-nominated features in Hollywood (such as Mank, 2020). It's also a standard part of the processes of many other creative fields, including design, animation, and visual effects.
You may edit with great precision and control with the software's cutting and editing capabilities, and it can handle 4K, 8K, and VR formats. Unlimited video tracks (four 4K videos were running simultaneously during our testing) from virtually any source are available for editing.
Premiere Pro, like all Creative Cloud apps, receives regular updates at no additional cost to customers. New vertical video workspaces, gradient stroke and shadow capabilities, and RED V-RAPTOR camera support are all part of the June 2022 release (version 22.5). This is one of the Best Video Editing Software.
Pricing Plans
Premiere Pro CC Single App-$20.99/mth
Adobe CC All Apps – $49.94/mth
Premiere Pro CC All Apps – $49.94/mth

Using Windows but no experience with video editing? We also recommend Pinnacle Studio as an excellent option for novice video editors. Like Premiere Elements, its pricing and functionality fall in the middle ground between those of the most basic free tools and those of the most advanced professional-level tools for editing videos. Our evaluation showed that its user interface was also quite simple to grasp.
Compared to Premiere Elements, why should you choose Pinnacle Studio? The most useful features of Pinnacle Studio, in our opinion, are the enhanced audio tools and the masking capabilities that allow you to selectively apply transitions, titles, and other animations to certain regions of your movie.
Pricing and Plans
For the latest information check Amazon.com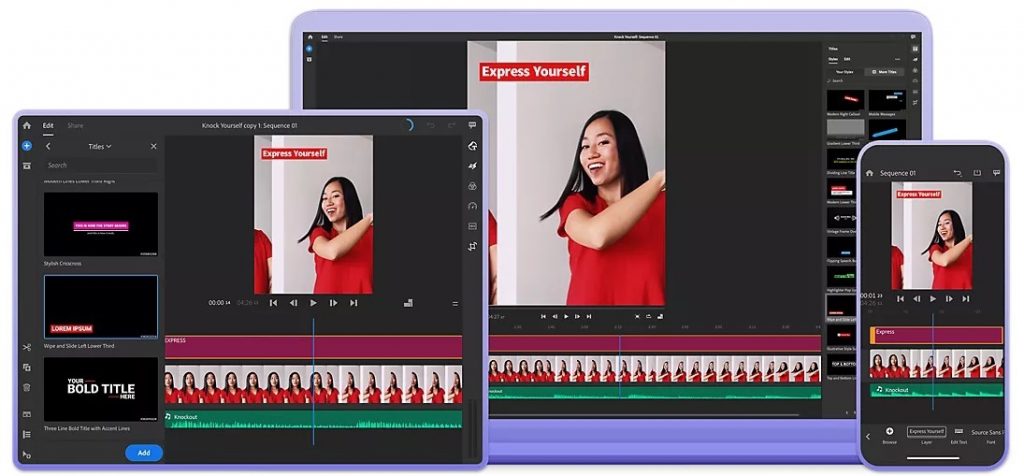 Since the processing power of modern tablets and smartphones has increased to an extent, even professional video editing may be done while on the go. We discovered Premiere Rush to be the finest mobile video editing app available after testing several other programmes.
Premiere Rush, which is compatible with both iOS and Android, employs a streamlined version of the Premiere Pro interface, with large icons and panels that can be easily clicked on a small touchscreen. This means there are fewer bells and whistles, but you can still do things like drag-and-drop videos onto a timeline and mix with music.
Pricing and Plans
Adobe Premiere Rush CC – $9.99/mth

Adobe Premiere Pro & Premier Rush CC – $20.99/mth

Adobe CC All Apps – $52.99/mth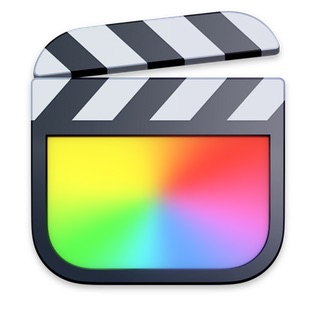 Apple's Final Cut Pro is widely used in the television and film industries, alongside Premiere Pro. If you're comparing it to Premiere Pro, the fact that it doesn't require a recurring membership can sway your decision. You'll need a Mac, though, as there's no Windows version.
Final Cut Pro is designed to make the most of your Mac because it is Apple software. We weren't surprised to find that it works well with other Apple products, like your photo library and music library.
Final Cut Pro has always had free updates since it was first released. For instance, in the most recent May update (10.6.3), dependability was enhanced when dragging and dropping a transition to replace it or when dragging a transition onto a linked clip.
Pricing 
$351.55 on App Store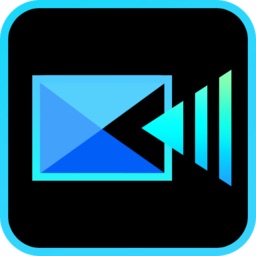 Premiere Pro could be overkill if you're not a professional video editor but perform a lot of editing (as a YouTuber, for example, or as part of your marketing or graphic design job). In such a situation, a cheaper, simpler, and more middleweight instrument would serve you better.
With a 100-track timeline, powerful stabilization and video correction capabilities, professional effects, multi-cam editing, motion tracking, and surprisingly simple cutting, CyberLink PowerDirector 365 is available for both Windows and Mac. Furthermore, 360-degree video editing is available, along with compatibility for any file types and standards.
Moreover, there are tools for creating slideshows, recording screens, creating DVD menus, designing objects, and much more.
And whether you go for a one-time purchase or a monthly/yearly subscription, it's still far less expensive than Premiere Pro.
Pricing and Plans
Cyberlink PowerDirector 365 – $4.08/mth
Cyberlink PowerDirector 365 for Mac – $19.99 /mth and 51.99/year
Premiere Elements is, as its name suggests, a stripped-down version of Premiere Pro (number one on our list). It's less expensive and simpler to learn than competing programmes, but it still contains advanced features like face detection, audio effects, and preloaded music. Transitions, chroma-keying, and opacity, as well as every other video effect you may want, are all included in its user-friendly and visually-oriented interface.
Premiere Elements 2022, the newest edition, came out in October and has several great new additions. Video can be edited and exported in formats that are compatible with social media. Additionally, there is an in-interface viewer for animated GIFs, a new auto-reframing tool that allows you to select a subject and then concentrate on it throughout your film, and an easy-to-use video compression option based on sliders. This is one of the Best Video Editing Software.
Pricing and Plans
For the latest pricing information check Amazon.com
Final Thoughts
Hence, this is the complete list of Best Video Editing Software. Making a polished, attractive video can only help your business. To create a professional-level video, you'll need some time to study, some practice, and a solid video editor. Check out our picks for the top video editing programmes for YouTube newbies and let us know what you think! The ideal YouTube thumbnail and cover art should also not be overlooked.