Follow my blog with Bloglovin
You should only use the best video editing software for Mac and iPhone, whether you are a seasoned pro or a novice in filmmaking. Don't let it deter you from downloading one or more apps. Finding the ideal video editing program for you can depend on a project basis.
To help you out, we have curated the list of the best video editing software for iPhone and Mac if you are gearing up for your video projects as a video designer or editor.  
Also Read: 9 Best Video Marketing Platforms To Grow Your Business
Best Video Editing software for Mac and iPhone
Here is the countdown of the best video editing apps you are likely to find for your Mac and iPhone devices.
#1. Shotcut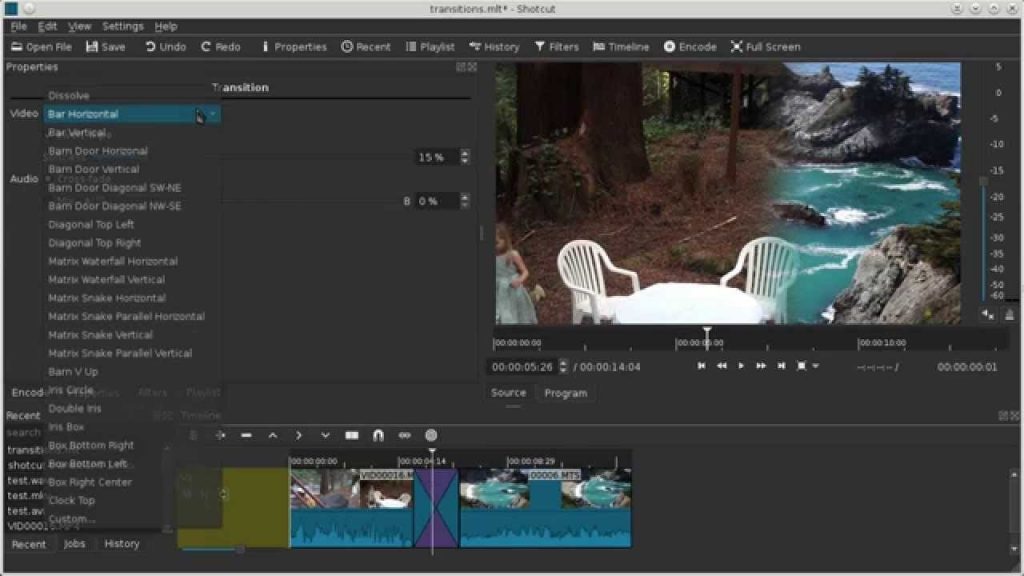 Shotcut is a free video editor with many features for Mac and iPhone users. The workspace can be easily rearranged to meet your video editing needs. It is a multi-format editing program, much like any other heavy software. Many file types, including 4K video, are supported by Shotcut for both input and output. Furthermore, Shotcut lets you alter lighting, color, and audio effects.
Shotcut is also your best bet if you want an easily portable solution because it can be used without additional hardware.
#2. Camtasia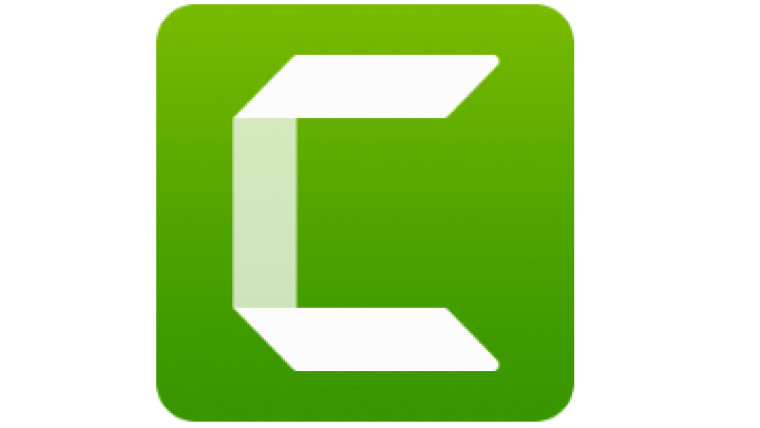 If you intend to create videos using footage taken from your computer screen, Camtasia will come in very handy. This is because it integrates a screen recorder and video editor into one package. Your computer's screen and audio, as well as the audio from an iOS device, may be recorded with Camtasia. This skill will come in quite handy if you're creating tutorial videos. Additionally, you have the choice to overlay the webcam video over the footage that was grabbed from the screen.
In addition to screen capture, Camtasia also provides capabilities for transitions, animations, audio and video effects, and annotations. You can also include a PowerPoint if you want to create a presentation video.
Also Read: 12 Best Apps That Helps In Making Videos
#3. LumaFusion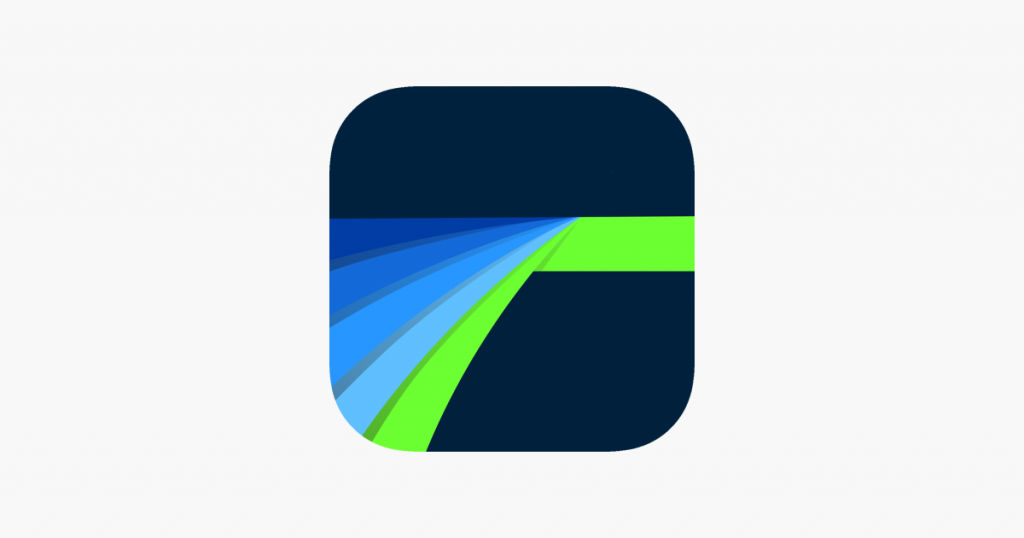 The most feature-rich and user-friendly video editing program created for the iPhone and iPad is LumaFusion. You might get the highest quality for your films by using the app's professional-grade presets. With a magnetic timeline, video editing is simple with LumaFusion. Additionally, it contains an extensive library of powerful effects, including chromakey, blurring, distortions, limitless keyframes, etc. Not only that, but you can even edit an entire 10-bit film shot on an iPhone 12. LumaFusion is fantastic for professional work and can handle whatever you throw.
Also Read: 12 Best Apps That Really Helps In Making Videos
#4. Lightworks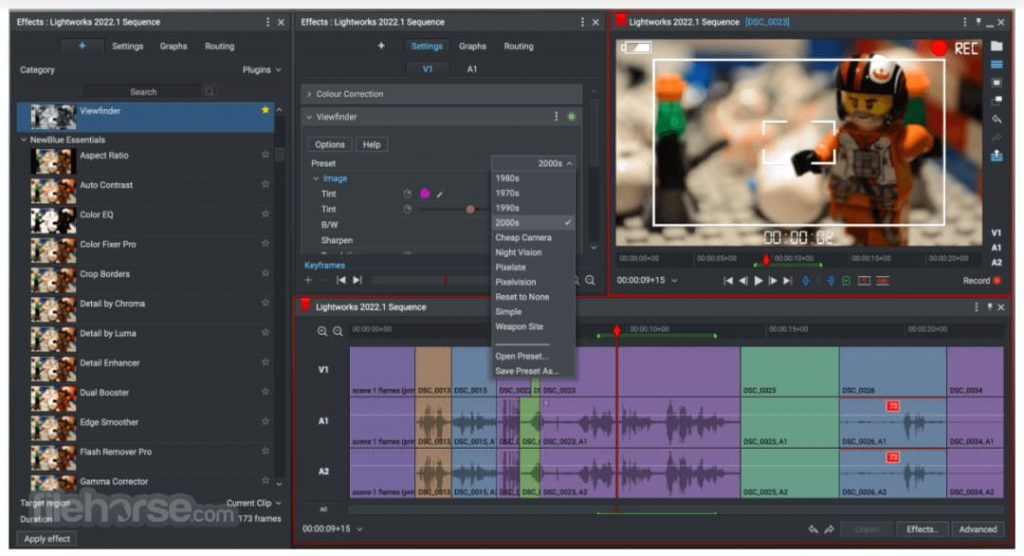 Lightworks combines the features of a free and a premium editing program. While Lightworks has a simpler learning curve than Shotcut, some of the capabilities you'll desire, like exporting your finished film in additional video formats and higher resolutions, might only be available in the premium Lightworks Pro edition.
Anyone who doesn't care too much about video resolution should choose Lightworks' free edition because you can still produce web-ready 720p videos with it. However, you may upgrade to the Pro version of Lightworks and start creating a high-quality video if you try it out, enjoy how it works, and decide to remain with it as your go-to video editor.
Also Read: How To Make A Video In Cinematic Mode On iPhone
#5. Apple iMovie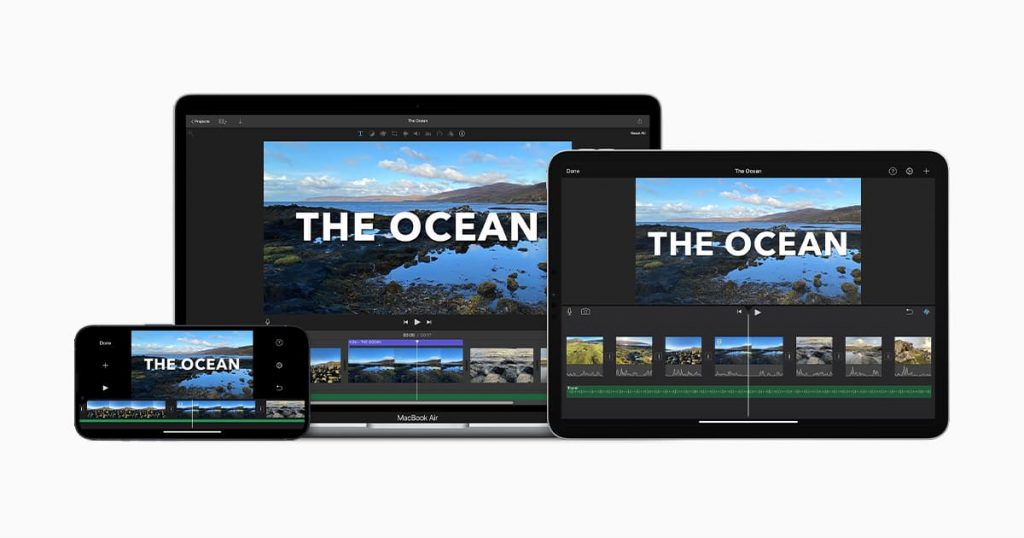 Getting Apple iMovie is the simplest option if all you want to do is start editing films on your Mac or even on your iPhone or iPad. You may edit videos with this free Apple software almost anywhere because it is compatible with Mac OS and iOS operating systems.
Multiple video files can easily be combined, various video and audio tracks can be layered, and title screens can be easily added to your video.
With the 4K video editing capability, Apple iMovie's most recent edition keeps up with current video trends. Therefore, iMovie may be used to convert the 4K footage you recorded on your iPhone into a movie.
Also Read: 11 Best Video Editing Software 2022
#6. Kinemaster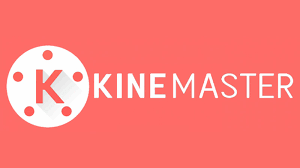 The most well-known video editor for the iPhone, iPad, and Mac is Kinemaster. Unlike the other video editors on this list, Kinemaster includes a full-featured stacked timeline that enables you to create a detailed timeline packed with effects, text, stickers, and even handwriting. Every clip may be panned and zoomed, stereo audio settings, video mirroring, EQ adjustments made, voiceovers changed, and reverb added.
With Kinemaster, you may access many visual effect templates, transitions, stickers, fonts, music, SFX, and stock media. Your editing skills will improve thanks to this program.
Also Read: Everything About InVideo Software
#7. VITA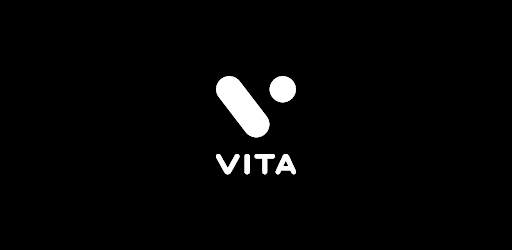 If you consider the handy video editing features, VITA excels where earlier editors have fallen short. The program also allows you to add effects, filters, frames, and stock footage to the usual editing features like cropping and trimming music and text. The pre-existing assets library at VITA is enormous.
Besides that, the ability to add an overlay movie that you may mask or chromakey is the standout feature of this video editor. For those who desire greater flexibility while editing videos on their iPhones, VITA is a fantastic iOS video editor.
Also Read: 12 Tips To Add Images And Animations While Making Video
#8. Quik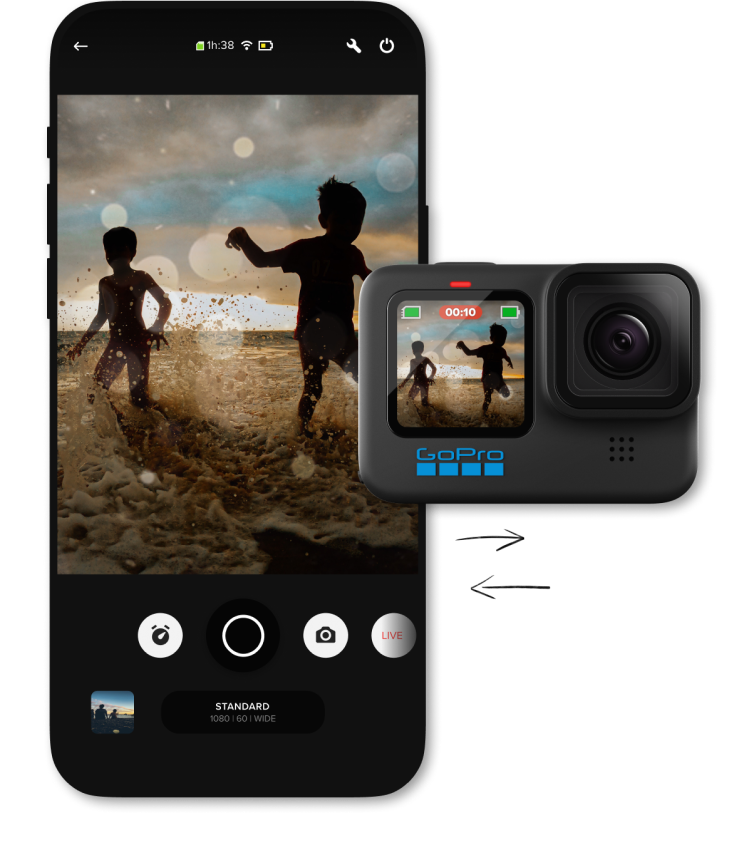 Even though I enjoy iMovie's simplicity, it falls short compared to Quik. GoPro created the fantastic iPhone video editor Quik. The app is free, so you don't need a GoPro to use it. Utilizing the pre-made templates, Quik will edit your videos for you. There are over 25 themes, each with distinctive transitions and polished graphics.
This app's video editing features are really simple to use. Choose a template, add or remove music, alter the overlay text, and choose all the movies and images you wish to include in the video.
Also Read: 15 Most Viewed YouTube Videos Worldwide In 2022
Wrapping Up
Although there are tons of video editors exclusively for Mac and iPhone, we have curated the list of the most proficient video editing software for iPhone and Mac. These editors are reliable and will deliver exceptional results as you expect.