Below we have put together a list of ten platforms that you can try out to start your online business in 2022.
The Internet today is a fantastic tool for spreading the word about online platforms to a big audience. Many people utilize the internet daily to shop online and search for different services online. Do you anticipate starting your online business in 2022? The first step is to choose where and how to start it once you've done your study to discover how to sell successfully online.
We've done thorough research for you and listed the top 10 platforms to start your online business in 2022. In this article, along with suggestions and pointers for each. First, let's shed some light on the benefits of starting your business online.
Also Read: 15 Popular Items On Amazon To Buy In October 2022
Advantages of using these platforms to start an online Business in 2022?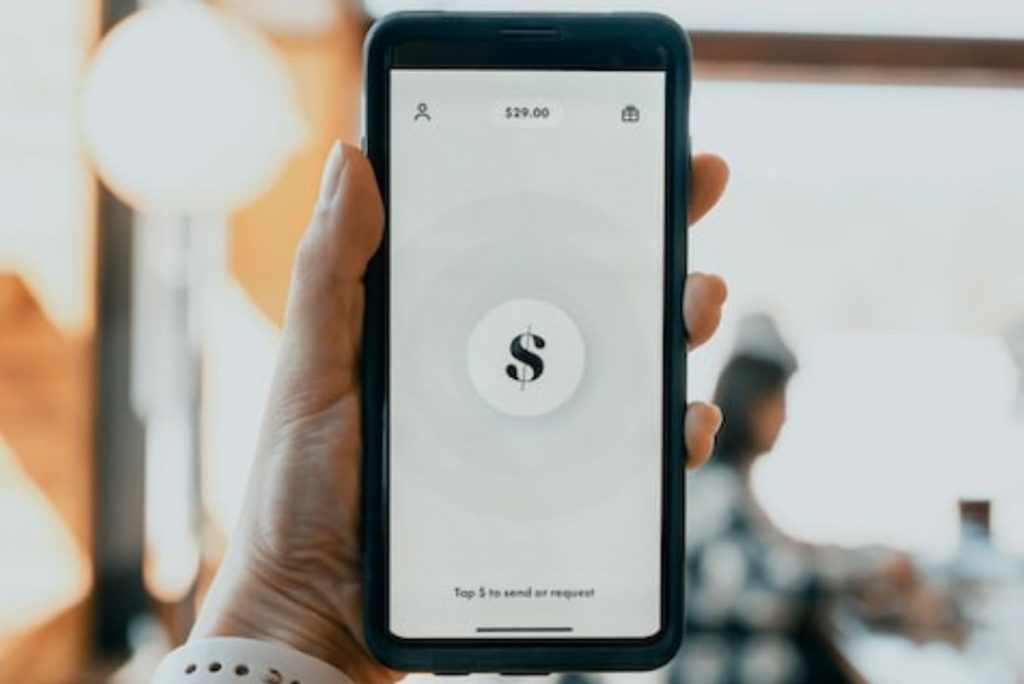 1# Insights into Customer Data
One benefit of online platforms for business that you may not have considered is the simplicity with which customer data can be collected, measured, and acted on. You can emphasize more on the customer experience more through online business platforms. You can readily examine a lot about your consumers by recording their interactions with you. To keep innovating your consumer experience, you must consider customer testimonials and feedback so that you can provide your clients with the best.
2# There are no time or place constraints.
Unlike offline stores, online businesses do not need to be confined to a single location or restricted to a mandatory opening and closing time. You may also run your business from anywhere by utilizing your smartphone. Furthermore, you can reach a larger audience than just your area. People from all across your country and the world can view and order your stuff.
3# Simple to scale
Growing your business online is simple. When your customers, products, and traffic start to increase, you can opt for a cost-effective plan. You can easily get to know which products are selling well and improve their stock levels. You can also expand your product lines into various industries to help your firm thrive.
4# Low initial and ongoing costs.
An internet store can be established at a far lower price than a physical store. You are not required to pay money to purchase the land, build the building, or rent it. You can also cut costs on hiring workers, paying salaries, using electricity, and other things.
If you go online, it won't cost you much to get a new domain and rent web hosting. The entire sales process, including order taking, shipping, and delivery would be automated online.
1# eBay
eBay is one of the top sites for online selling because it began with postings that resembled auctions. Consider eBay to be the biggest yard sale on earth. It helps clients find a variety of brand-new and pre-owned items while preserving the art of haggling. eBay is an excellent platform to start if you're just starting with product marketing. Since the majority of categories don't charge a listing cost, it's an excellent way to test whether customers might be interested in your products. Companies that sell in big quantities can subscribe to premium programs, while individual sellers can advertise their products for free.
Also Read: 10 Best Sound Recorder For mac
Like many other top eCommerce platforms, eBay upholds strict criteria for seller performance in terms of item quality, description accuracy, shipping timeliness, and other factors. As a result, sellers must maintain a high level of positive feedback ratings to be successful on eBay. Negative feedback ratings could be the end for startups.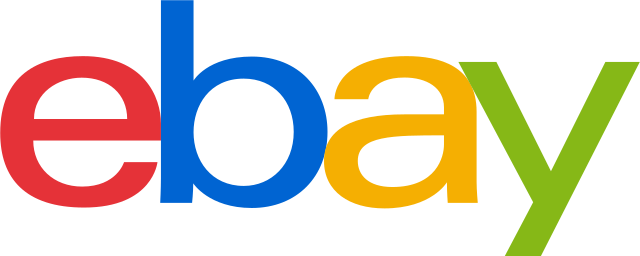 2#Shopify
Use Shopify to launch your online store whenever and wherever you like. Shopify assists you in building your store by providing you with effective tools that can increase sales, manage your store daily, and draw in new customers. Create a brand-new online store from scratch with a profitable business plan, or add another revenue stream.
If you currently have a physical storefront, you can convert it to an online store and continue providing your clients with an even more practical way to purchase goods whenever they want. To assist you in developing, implementing, managing, and analyzing your strategy, they provide built-in tools. Learn more about managing orders, payments, shipping, and other aspects of running a successful online company.
3#The Facebook Marketplace
The Facebook Marketplace is a brand-new, growing online marketplace that was created to trade things for money. One of the most intriguing aspects of Facebook Marketplace right now is the company's recent move to support online stores.
It's noteworthy that Facebook has partnered with e-commerce software providers like Shopify to make it simpler for online merchants to be found on the Marketplace.
Also Read: 8 Best Thriller Series To Watch On Netflix-October2022
4#Nextdoor
On the online sourcing and selling platform "Nextdoor", neighbors can communicate openly about what's happening in their communities. In addition, Nextdoor provides a venue for people to sell their goods online for a modest price. This online marketplace appears a little safer than Craigslist because you have to register and create an account. As a result, compared to other modes of communication, it is more private and has fewer frauds.

5#Walmart
The pioneer of online business and sales platforms is Walmart, which began as a retailer in the US. An average of 496 million people visit the market each month. Walmart's online platform has an exceptionally high barrier to entry when compared to websites like Amazon and eBay, which is thought to be a significant differential. Businesses must have high seller feedback ratings to sell in the retailer's marketplace.
Sellers must pay a Referral Fee when they sell goods on Walmart Marketplace. The Referral Fee is calculated as a portion of the overall sales revenues produced by the sale of each item sold via the affiliate program.
6#Craigslist
Craigslist, which was first introduced in 1995 by Craig Newmark, was created as one of the most effective internet marketplaces for both individuals and companies. The people who prefer to sell locally and conduct business in person rather than online are the greatest candidates for this online sales platform. Some people take advantage of Craigslist by buying inexpensively and selling expensively, which can provide a sizable profit for those who engage in market arbitrage.
Craigslist was created initially to offer the best online sales platforms for a variety of people and businesses. It's important to note how straightforward this transaction is: you simply receive cash in your palm with no packing, shipping, or other costs.
Also Read: 10 Plugins You Should Use For Your WordPress Website
7#Etsy
Many business owners have used Etsy, which promotes itself as one of the top venues for online sales, to establish lucrative online shops where they sell their handcrafted goods. According to the website, it connects millions of consumers and sellers. A commission charge and a credit card processing fee are subtracted from the item's purchase price when it sells on Etsy. Another benefit of Etsy is that it essentially frees up sellers to advertise their goods on other websites. You will receive a portion of the sale price if your item sells as a result of one of those off-site advertisements.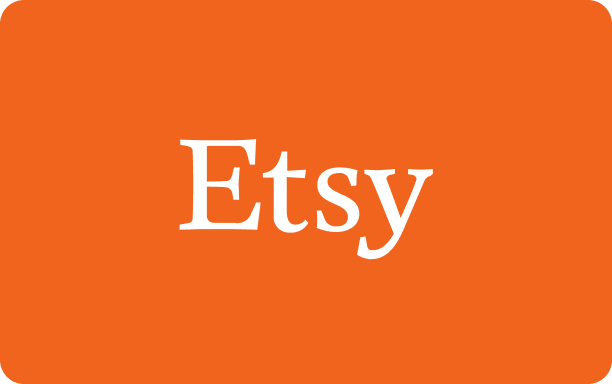 8#Newegg
With distribution centers spread out across North America and Canada and a global reach that encompasses more than 50 additional countries, Newegg is one of the top-selling platforms in California. It claims to be the leading marketplace for all things technological, such as gadgets, computers and related hardware, smart home products, entertainment, and gaming. Additionally, it is simple for retailers to create extensive and informative product pages and connect with up to 36 million potential customers.
To be successful in your activities, Newegg advises you to utilize its numerous marketing tools, including its various seller programs and daily offer mailings. Additionally, make sure you provide outstanding customer service and are not selling any unlawful items.
9#Squarespace
SquareSpace's robust platform enables your business and aids in its growth regardless of your level of experience in the online selling industry. Present your goods in their best light, allow customers to peruse them, and make it simple for them to add the items they want to their shopping carts. In addition to including your tangible products, you can build a website that draws greater attention to your services. Make it simple for people to schedule appointments or book your services.
Whether you sell offline or online, Squarespace also makes it easier for you to keep your inventory and client information updated.
10#Wix
With this online platform as your starting point for your online selling endeavors, you can develop your store, relocate your retail store online, and increase sales for already well-known companies. Wix provides an industry-leading website builder together with cutting-edge functionality so you can successfully establish, operate, and scale your store. You can personalize the look and feel of your website using their expert e-commerce templates, which are appropriate for a range of eCommerce firms.
Utilizing a single dashboard, manage and process store orders, handle fulfillment and shipping, and add suppliers with ease. Integrate analytics into a review of the sales performance, produce business reports, and concentrate on leveraging the findings to improve your marketing efforts.

Also Read: How To Get Rid Of Ads On Hulu
Conclusion
Every online marketplace has different specifications, product categories, listing fees, and target markets. Find out the top online selling platforms for your business if you want to be sure you're choosing the appropriate choice. If you want to fully grasp the various online selling platform tactics, which ones show the greatest potential for your items, and what you should do to ensure a successful launch?