We've all experienced some unexpected twists and turns that have left us feeling a little disoriented. But thankfully, the internet has come to our rescue with a tried and true remedy that never fails to put a smile on our faces – memes! This year has gifted us with a plethora of side-splitting memes that have found a special place in our hearts and had us in stitches. From witty one-liners to relatable everyday scenarios, these memes have kept us laughing through thick and thin.
From tongue-in-cheek feminist jokes to foolish good-morning giggles, there's a meme for every mood. And now, we're here to bring you the crème de la crème of viral memes that have kept us smiling through thick and thin. So, get ready to buckle up and dive into the top most popular memes of 2023 that are assured to leave you in stitches for hours on end. Let's laugh out loud together!
What is the origin and meaning behind the term "meme"?
Richard Dawkins, a biologist, is credited with coining the term "meme." According to Dawkins, cultural ideas are comparable to genes, spreading and evolving as they pass from one mind to another. He referred to the resulting phenomena as "memes."
Nowadays, most memes are regarded as cultural inside jokes that allow people to connect online utilizing easily recognizable images. Memes are effective in encapsulating emotions, opinions, and actions in a skillfully translatable format. In this digital age, memes are an ideal way to communicate.
Memes, like any other form of communication, are a cultural abbreviation that undergoes evolution alongside their users. Due to their vast quantity and personal nature to their creators and disseminators. No one can possess knowledge or comprehension of all memes in existence. Nonetheless, certain shared attributes can facilitate one's comprehension of them.
Without any delay, here are 25 highly popular memes of 2023 that are sure to induce uncontrollable laughter for hours.
1. Kylie Jenner's Lion Head Dress
Kylie Jenner's appearance at the Schiaparelli Paris Couture Week show in a gown with a massive lion head adornment has sparked a flurry of hilarious memes on social media. The stunning creation was a part of Schiaparelli's latest couture collection. And was first showcased by Irina Shayk on the runway. However, Kylie Jenner being a beauty mogul and a Leo herself, got to don the dramatic outfit and was seated in the front row.
Although some people condemned the outfit, many memes made it clear that it was all in good fun.
2. Instagram record set by egg photo surpassing Kylie Jenner's most-liked image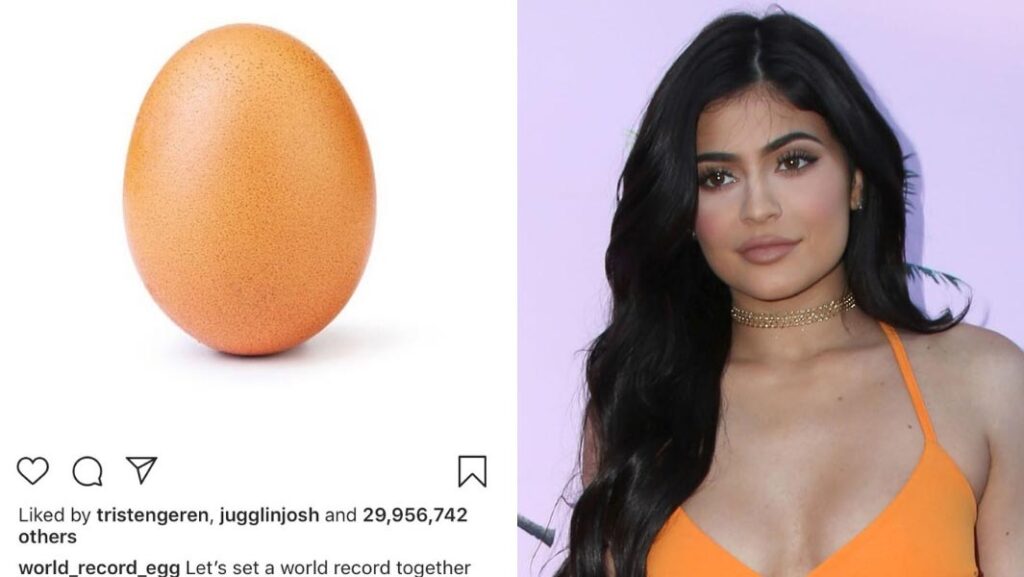 Back in 2019, a little hen's egg took the internet by storm and dethroned none other than a reality star. And entrepreneur Kylie Jenner from her title of having the 'most liked image on Instagram.' With over 30 million likes, this viral photo uploaded by @world_record_egg took the social media platform by storm.
Fast forward three years and this little egg photo has continued to reign supreme. It rack up over 55.5 million likes and secured its place as the most-liked image on Instagram – a feat recognized by Guinness World Records in a recent tweet.
3. RickRolling meme
The Rickroll meme is a well-known example of a bait-and-then-switch prank in which an obfuscated URL is used to deceive unwary targets into clicking on a fictitious, unrelated site. Once clicked, instead of being taken to the expected destination, the victim is redirected to the music video for Rick Astley's "Never Gonna Give You Up", and thus, they have been successfully Rickrolled.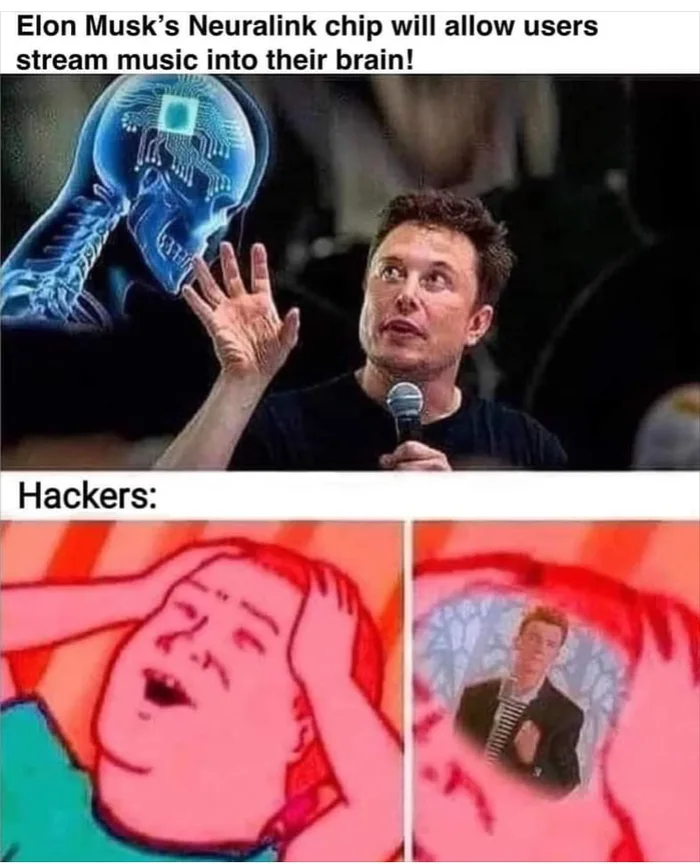 #4. Corn Kid
Meet Tariq, the charming corn enthusiast whose infectious enthusiasm for the summer vegetable has taken the internet by storm. In early August, he appeared on Recess Therapy, a web series that interviews children in New York City, and his pure joy over corn quickly went viral. Dubbed "Corn Kid" by his adoring fans, Tariq's interview captured hearts and imaginations everywhere.
#5. Ghost meme in Modern Warfare 2
Ghost's intense expression in Modern Warfare 2 has become the stuff of legend, inspiring countless relatable posts featuring his iconic face. As one of the most cherished characters in the Call of Duty franchise, Ghost has amassed a legion of enthusiastic fans who have embraced the meme with open arms. Its versatility and universal allure have made it a popular choice for an expansive variety of circumstances and contexts, cementing Ghost's status as a true internet icon.
6. "Zoolander" meme
Tiktok: https://www.tiktok.com/@theoldestdaughter1/video/7178082578958732550?lang=en
The classic comedy flick Zoolander has made a huge comeback online, with numerous memes featuring its iconic scenes appearing on TikTok and other social media platforms. From the infamous Zoolander gaze to Owen Wilson's classic line "Excuse me brah," the film's humor has once again captivated audiences.
While Zoolander had already inspired many memes before 2022, the film's protagonist is now being compared to other "sigma male" figures, pitting Derek Zoolander against the likes of Patrick Bateman and Ryan Gosling to determine who is the ultimate example of the "literally me" archetype.
#7. The Boy's "Bones" Edits
The "Bones" Edits from The Boys have taken TikTok by storm, featuring cleverly edited clips set to the tune of Imagine Dragons' hit song. The meme involves overlaying the title card for the Amazon TV series The Boys onto viral videos and dramatic scenes from various media, with the lyrics, "is this entertaining" playing in the background. This trend first gained popularity in August 2022 and has continued to thrive on the platform since then.
#8. The Autotune Cat Meme
A musical kitty has captured the internet's attention as the latest viral sensation since February 2019. This is not the first time that a cute animal gained this kinda attention. And cat memes have been particularly popular. From Grumpy Cat to Keyboard Cat, felines have been at the forefront of internet humor for years.
The autotuning craze began when Joaquin Baldwin autotuned his cat Elton's meows and shared the comical outcome on Twitter. The video went viral, and numerous viewers have created amusing remixes featuring Elton. These remixes of the autotune cat meme are guaranteed to leave you in stitches as you scroll through the hilarious tweets.
#9. Doja Cat's head-to-toe crystal outfit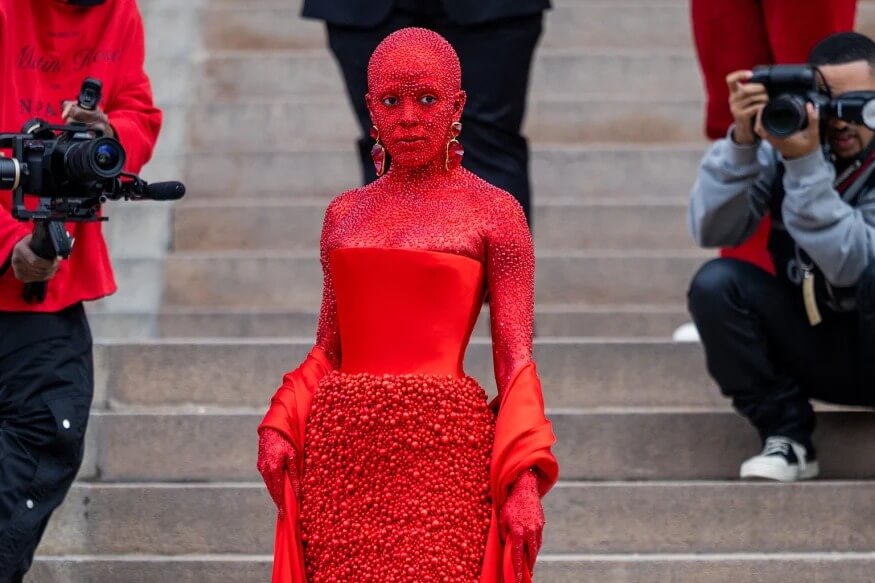 Doja Cat made a bold fashion statement at the Schiaparelli couture showcase in Paris by donning an all-red ensemble adorned with over 30,000 Swarovski crystals. Though, Doja Cat's appearance in the Schiaparelli couture showcase sparked mixed reactions online.
While some hailed it as a revolutionary and iconic fashion moment, praising the creative artistry involved, others expressed their discomfort, citing trypophobia triggered by the ensemble's abundance of small holes or bumps. Additionally, the singer's photos in the outfit became the subject of a viral meme trend on various social media platforms.
#10. Big 'Red' Boots
The release of MSCHF's 'Big Red Boots' has expanded the world of hypebeast lore, with many taking notice of the unusual footwear on their social media feeds. The boots, corresponding to those of the character Astroy Boy, have flared a wave of memes and gags online, with numerous resembling them to cartoon and anime characters.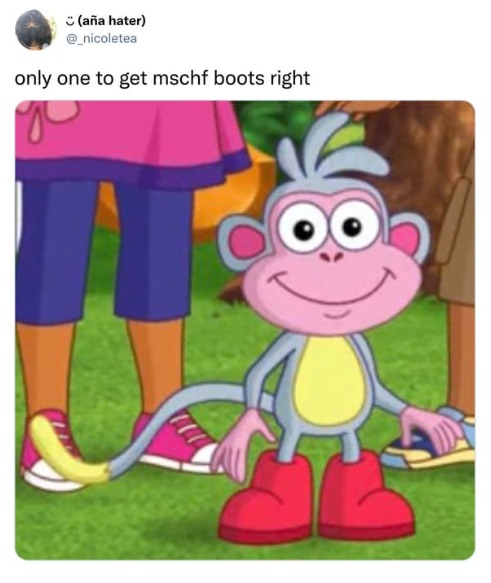 #11. Egg "Prices"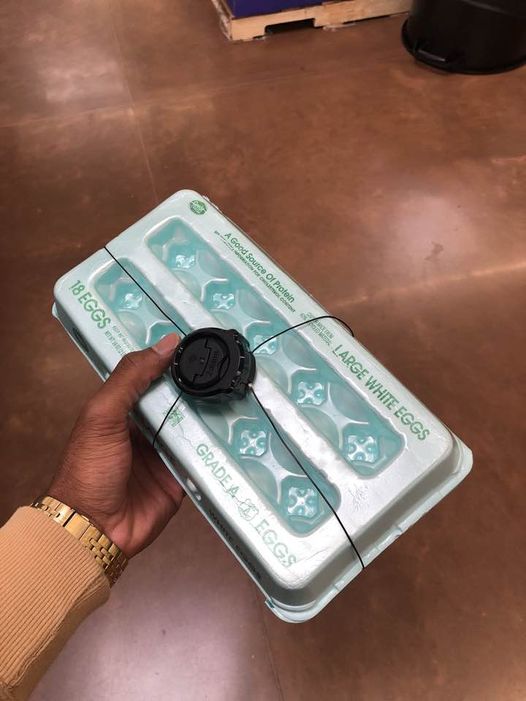 Are you keeping up with the latest egg prices? They have skyrocketed and it's no laughing matter. However, amidst the struggle, some funny memes about egg prices have emerged online to help lighten the mood. From $4 a dozen to over $10, these memes poke fun at the absurdity of the situation. Although it's a tough time for egg lovers, these memes will surely put a smile on your face.
#12. M3GAN
M3GAN, the animatronic murder doll from the horror film that bears her name, has taken the meme world by storm. Even before the film's release in January, she was already the subject of countless internet memes after the trailer dropped in October 2022. But it wasn't until M3GAN hit theaters that her spot in the 2023 meme hall of fame was secured.
Fans have been busy recreating her signature dance moves, making fancams, and imagining her in fierce feuds with rival dolls. Some have even suggested her as a potential guest judge on Drag Race and crowned her as their "mother." And with a sequel to the film already in the works, there's no stopping the M3GAN hype train.
#13. American Psycho memes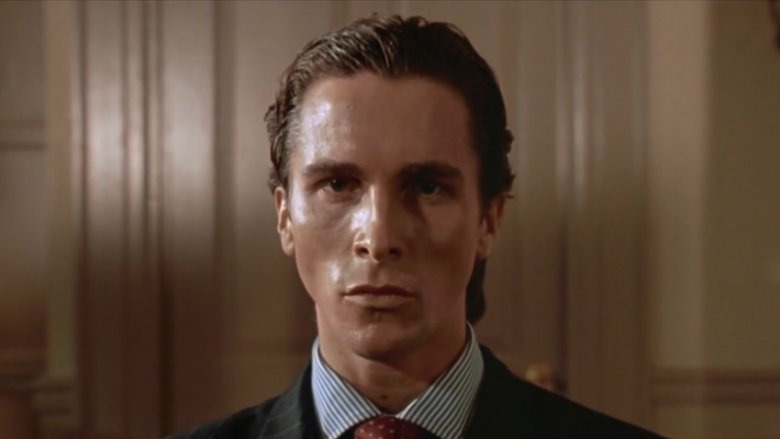 The 2000 thriller film American Psycho, starring Christian Bale as a youthful investment banker and serial killer, has developed a cult following over the years, with diverse memes based on the film circulating since 2009. Besides, in recent years, the character of Patrick Bateman has accumulated online honor as an established, sigma, and Chad character. Although the film was not very popular at release, it has evolved widely memed, analyzed, and conversed about, with considerable references and parodies of its quotes and scenes appearing online.
14. Julia Fox weirdly pronouncing 'Uncut Gems'
In a 2019 American crime thriller film "Uncut Gems," which features Adam Sandler as the main character and Julia Fox in a supporting role. The movie is known for its intense and stressful plot, which holds the audience on the edge of their seats. In a podcast interview, Julia Fox was asked about her rumored relationship with Kanye West and whether she was his muse. She responded that she was Josh Safdie's muse when he wrote "Uncut Gems."
The interesting part of the statement is the way she enunciated the term "gems" as "JAAYEEEUMMS," which has flared a lot of attention on TikTok. Users have created numerous memes and videos based on her pronunciation, making it a viral trend.
#15. Prince Harry's Book Bonanza
Prince Harry, also known as the Duke of Sussex, has been the talk of both tabloids and the internet following the release of his revealing autobiography "Spare." While some online users have poked fun at the Duke for sharing too much information (TMI), others have dismissed the criticism as first-world complaints. The internet has been flooded with memes based on the "Spare" saga. Here are a few memes to light up your mood: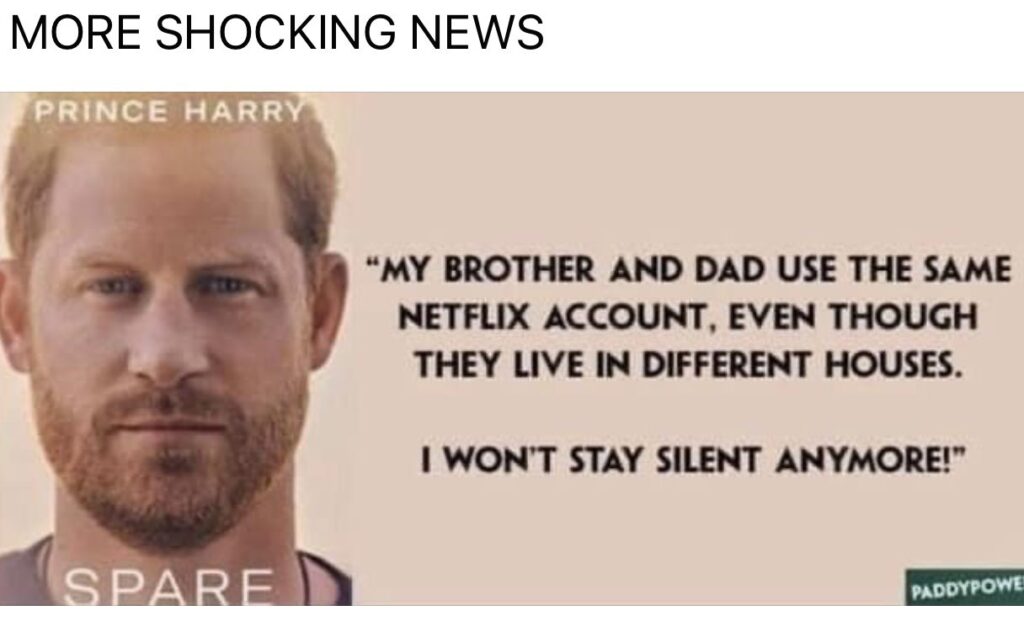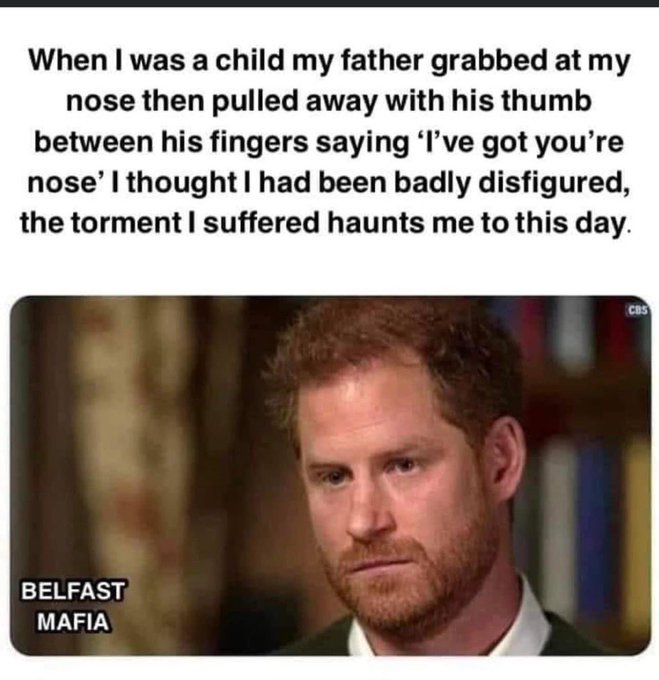 #16. Elon Musk tweets about ChatGPT
Since OpenAI introduced ChatGPT, the AI chatbot has been the buzz of the town. Users worldwide have been utilizing this fantastical language tool to compose theses, emails, and considerably more. Besides, they are also conveying their experiences with ChatGPT on social media platforms.
Even Twitter CEO, Elon Musk, couldn't resist joining the fanfare and tweeted a post about AI's 'feelings' after responding to myriad prompts. The tweet drove viral and became the center of engagement for social media users who responded humorously, adding a whiff of creativity to the whole experience.
#17. Kim at Harvard School Of Business
Harvard University, known for its rigorous selection procedure, welcomed Kim Kardashian as a guest speaker to convey her entrepreneurial journey with business students. While the reality star's efforts to assist others through her law studies have been praised, her visit to Harvard has flared eclectic reactions on social media.
Link: https://www.tiktok.com/@rmsthornton/video/7191912934468275502
Despite Kardashian's success with her brand 'SKIMS', valued at $3.2 billion, some have criticized her privilege and questioned her credentials as a business speaker. Further, some social media users have taken issue with her stardom and privileged background, ushering negative comments and laughable memes.
#18. Stranger Things Mike Wheeler meme
Mike Wheeler's memes typically feature Canadian actor Finn Wolfhard in his Stranger Things character, superimposed on another image. The background image swiftly transforms to another as Wolfhard approaches the cam and clicks his fingers, and a sped-up remix of the Timbaland song "Give It To Me" proceeds to play in the Background.
The comicness in these videos usually derives from the text displaying a prominent contrast between the two background images, when in truth, the disparity is scarcely noticeable.
#19. Miley Cyrus' "Flowers"
Miley Cyrus' latest release, "Flowers," has gained worldwide attention and fans are expressing their reactions through memes on Twitter. The song unveils on January 13 as a precursor to the singer's upcoming album, "Endless Summer Vacation," slated for release on March 10. Many fans believe that the track, which talks about a former lover, is referencing her decade-long relationship with ex-husband Liam Hemsworth.
#20. The Spirit Halloween Costume
Every year, Spirit Halloween materializes out of thin air, delighting costume enthusiasts and procrastinators alike, only to disappear as soon as November hits. This year, along with the usual fake cobwebs and plastic masks, we also get a dose of hilarious Spirit Halloween costume memes on Twitter. While the store is known for its off-brand versions of popular characters, Twitter users have taken things to the next level, referencing other memes and niche jokes.
The meme featuring fake Spirit Halloween costumes involves using a blank template of a pre-packaged Spirit costume and adding an image and text to it. Although the meme originated in 2019, it has gained popularity this Spooktober as Halloween draws near.
#21. The Super Mario Bros Trailer
Illumination Studios has unleashed the teaser trailer for the Super Mario Bros. Movie, featuring a star-studded cast, including Jack Black playing the role of Bowser, Anya-Taylor Joy cast as Princess Peach, Charlie Day playing the role of Luigi and finally, Chris Pratt playing the role of Mario. Fans have been eagerly foreseeing the movie since its announcement in 2018 and are now showing a new surge of enthusiasm with the release of the trailer. However, some segments in the trailer. Such as the casting of Chris Pratt as Mario and the unusual visuals, have confused and amused fans, resulting in a flood of hilarious memes online. Super Mario Bros is expected to be released in 2023. Let's have a look at some of the Super Mario Bros movie memes: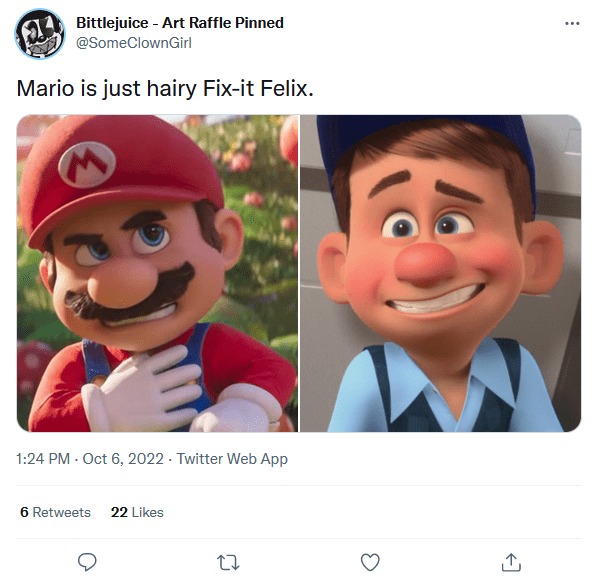 #22. Andrew Tate and Greta Thunberg memes flood Twitter
After news broke that climate activist Greta Thunberg detain in Germany during her protest against a coal mine's expansion. Twitter flooded with memes featuring her and social media influencer Andrew Tate. The two had formerly confronted in a Twitter exchange before Tate's detention. Although Thunberg was subsequently released, video footage of her being dragged away by police in riot gear went viral. Despite the situation, Thunberg emerged subdued and collected throughout the ordeal, even smiling at times. According to NBC, those captured were later released after their IDs were inspected by police.
#23. Will Smith's infamous slap at Chris Rock is still the ongoing joke this year
Last year's Academy Awards will forever etch in our memories, thanks to Hollywood heavyweight Will Smith's jaw-dropping slap on stage. The recipient of his wrath? None other than comedian Chris Rock dared to crack a joke about Smith's beloved wife, Jada Pinkett Smith. As the months have flown by, it seems that the incident is still the talk of the town, with people unable to forget the shocking moment.
In his recent stand-up special "Chris Rock: Selective Outrage," which streamed live on Netflix. The legendary comedian touched upon a variety of topics, including last year's Oscars controversy. Reflecting on the aftermath of the altercation, Rock added, "You all know what happened to me, getting smacked by Suge Smith. Everybody knows. It even aches. "Summertime" is currently tingling in my ears and furthermore, the episode serves as a warning that even the most glitzy and celebrity-studded occasions can abruptly go south and have an adverse effect on everyone concerned.
#24. Hasbulla memes
Let's take a look at the internet sensation, 18-year-old Hasbulla Magomedov from Dagestan, Russia. Despite being only 3 feet tall, he has taken the online world by typhoon with his viral videos and funny antics, becoming an unexpected hero of the internet. He has become such a beloved figure that there are numerous hilarious memes featuring him.
#25. 'Left exit 12 off ramp' memes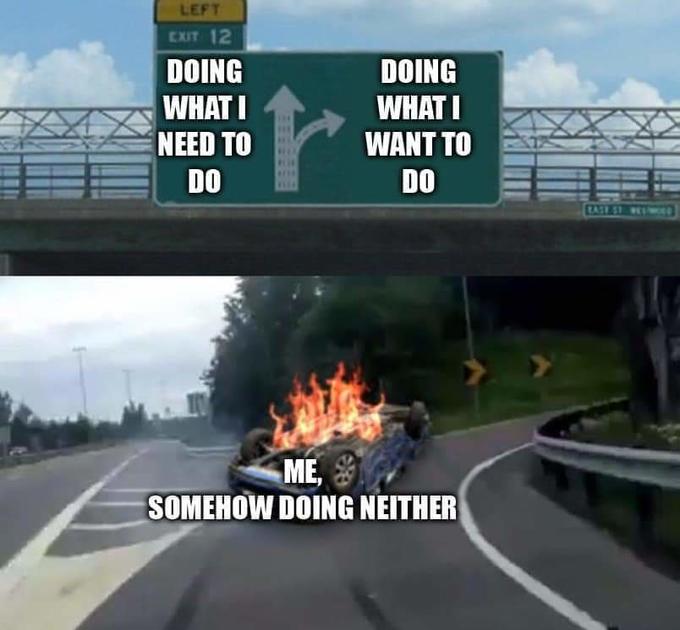 The Left Exit 12 Off Ramp meme is a series of exploitable images featuring an automobile swerving off an exit ramp to bypass something undesirable and head towards something desirable. Moreover, the meme was established on a YouTube clip titled "How to exit freeway like a boss." It shows a car hovering into an off-ramp, but without any highway signs.
The meme was utilized to remark on an assortment of subjects, ranging from political issues to pop culture references. Some of the most typical hooks in the Left Exit 12 Off Ramp memes include social and political matters such as immigration, gun control, and climate transformation, as well as memes linked to video games, movies, and TV shows.