In the present world, it is increasingly ordinary to come across a myriad spectrum of gadgets particularly devised for house offices. These ingenious devices have the purpose of lessening human exertion and optimizing the efficiency and effectiveness of our daily work.
Yet, among the abundant selection of practical computer gadgets that can be found in most households, have you ever paused to consider the existence of strange or weird gadgets? Our globe is brimming with delightful oddities, including some truly extraordinary ingenuity. In this article, we will explore the realm of 7 Weird Gadgets Bought Online in 2023 that are assured to stun you and bring a grin to your face.
Also Read- How To Clean Your Gadgets?
What Are Weird Gadgets and Do they even work?
Weird gadgets are extraordinary inventions that vary from the standards of conventional creations. Occasionally, they make a major impact, evoking laughter and then melding into the background. Nonetheless, you'd be surprised to comprehend that many of these evidently outlandish inventions actually turn out to be practical and advantageous. Weird gadgets, in essence, are not mainly concentrated on practicality. Instead, they continually exist to entertain or make a statement, performing as a testament to the remarkable capabilities of the human mind and its boundless inventiveness.
Besides that, weird gadgets can be functional relying on the problem they strive to solve. While some may fail if they try to address already solved issues, they can effectively tackle substantial challenges. These unconventional inventions undergo vast research with the pursuit of making a world-changing impact, although not all of them succeed across-the-board sensation.
Also Read- 10 Nostalgic Features We Really Missed In Today's Gadgets
What are the 7 Weird Gadgets Bought Online in 2023?
#1. Litter Robot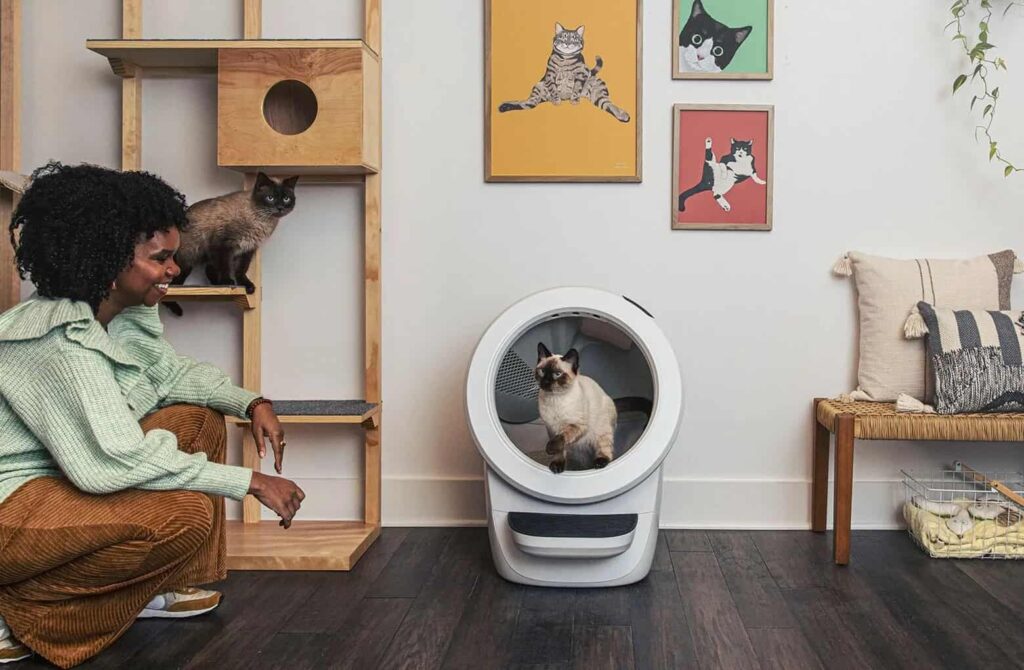 Price: $699 on Litter-Robot
Dealing with litter boxes is typically not an enjoyable task, but the Litter-Robot 4 changes that perception. This unique gadget is a self-cleaning litter box that automates the sifting process, eliminating the need for manual scooping. What sets it apart is the inclusion of the OdorTrap System, which minimizes unpleasant odors from permeating your living area. Besides that, it has the ability to detect when a cat is inside, is a companion smartphone app for added convenience, and operates quietly. Combining these features, the Litter-Robot 4 emerges as a weird yet remarkably appealing smart home gadget.
#2. Smart Rings
Price: $200-$300 on Oura
Smart Rings have become negligibly bizarre over time but still belong to the category of weird smart gadgets. One standout instance is the Oura Smart Ring, renowned for its exceptional capabilities in sleep, fitness, and health tracking, all without the hassle of wearing a hefty smartwatch or setting up a sleep monitor at home. And for women, it has an option for a cycle-tracking feature with their Oura Smart Ring Gen3. Although they may seem pricey, with a cost of $300 and $200 respectively, these compact and unusual devices present an excellent alternative to traditional sleep and fitness trackers.
Also Read- 15 Tips And Tricks To Get More From Your Gadgets-2022
#3. Hushme Personal Acoustic Device
Price: $249 on Oz Robotics
The Hushme is a unique device that wraps around your face, providing a solution to keep your confidential phone conversations from being overheard. While utilizing it, be prepared for some inquisitive glances. The Hushme Personal Acoustic Device assures privacy during your conversations by pairing your speech with customized acoustic variations, effectively masking the sound from potential eavesdroppers. By employing both passive voice suppression as well as active voice masking technology, Hushme employs a span of customizable sounds to safeguard the privacy of your speech.
#4. Dyson Zone air-purifying headphones
Price: $949
The existence of the Dyson Zone air-purifying headphones may strike you as both real and peculiar. This eccentric gadget combines the features of noise-canceling, over-ear headphones with a personal air purifier for your nose and mouth, effectively enveloping you in a pollution-free zone while delivering pristine audio quality through active noise-canceling technology. At first glance, these headphones may resemble a COVID mask, but their purpose is not to protect against the virus. Rather, they function as personal air filters. This peculiar-looking product carries a price tag of $949.
#5. Pet Dryer
Price: $1,180
The Pepe DR-100PRO Stress-Free Pet Air Drying Room is an upgraded and enhanced version of the popular dry room. Besides that, this innovative pet dryer is ideal for both cats and dogs, thoroughly drying every strand of their fur. Furthermore, it effectively precludes water spillage after bathing your pet. The technology behind Pepe is straightforward yet efficient, with the dryer being precisely devised to accommodate your furry friend. Simply set your pet inside this washing machine-sized dryer and modify the temperature settings to your preference.
Also Read- 15 Cool Tech Gadgets Worth Buying 2022
#6. Hapilabs Hapifork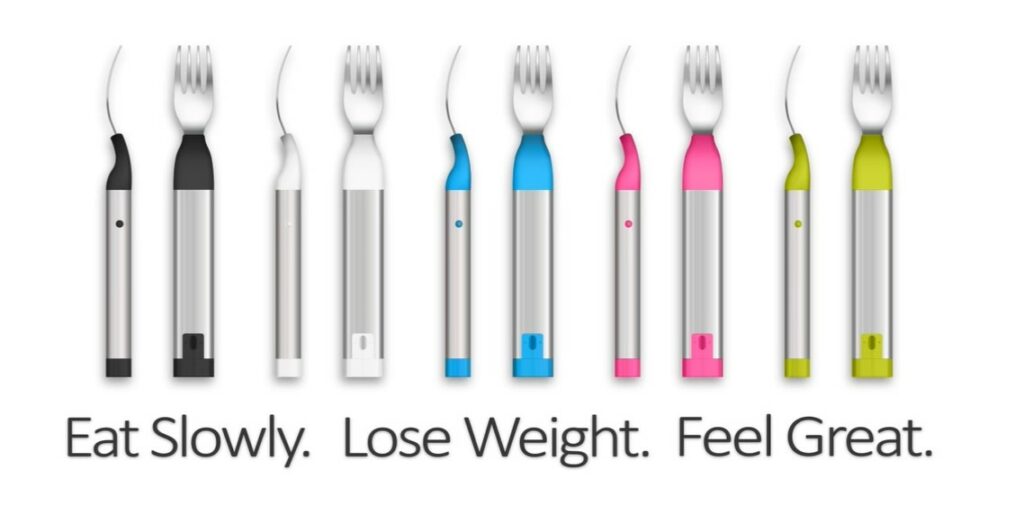 Price: $99
HapiFork is often touted as a beneficial innovation for individuals prone to overeating. This intelligent fork employs vibrations each time you begin eating too rapidly, aiming to encourage slower and more mindful eating habits. Programmed to promote a meal duration of at least 20 minutes, it identifies quick movements and helps prevent you from consuming your food too quickly. Interestingly, some individuals have opted to stop utilizing regular forks altogether after encountering this invention.
Also Read- Gadgets That Can Help You Focus, Meditate, Relax And Sleep
#7. Greenlife 3-in-1 Breakfast Maker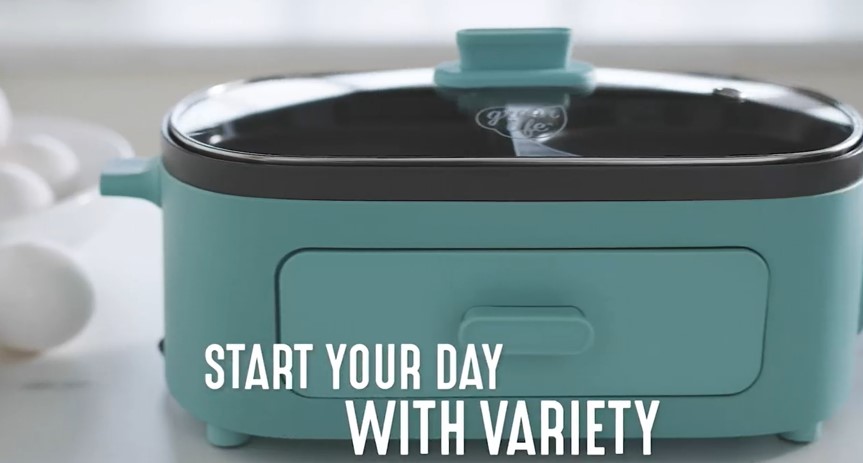 Price: $44.99 on Amazon
The Greenlife 3-in-1 Breakfast Maker is a convenient gadget that helps reduce cooking time and authorizes extra sleep in the morning. It features two griddles on top and a toaster drawer at the bottom, enabling the simultaneous cooking of assorted breakfast items. Besides that, the gadget simplifies the procedure, minimizes cleanup, and includes a ceramic nonstick coating for effortless food release. With a built-in timer, you can multitask while your breakfast is being prepared to assure it doesn't burn. This weird yet amazing gadget is worth $44.99.
Also Read- CuBLOCK- The Power Strip
Final Thoughts…
In conclusion, the world of gadgets presents a comprehensive collection of options, ranging from practical and innovative devices to weird inventions. While some gadgets strive to improve efficiency and effectiveness in various aspects of our lives, others serve the pursuit of entertainment or making a remark. It's furthermore consequential to state that not all weird gadgets are practical or successful, as their functionality and reception can vary.
Also Read- How to use Siri to get things done faster?